Cancer is word, not a sentence:with Gina Lofaro!
"Cancer is a word, not a sentence." That was a cancer awareness slogan from the late 1970's and I've never forgotten it, even though I was about ten when I first saw it. I'd been allowed to take some posters home from school on the last day of the year and one was headed with these words. It took years for it to dawn on me what they actually meant.

Cancer needn't be a death sentence. It's not written in stone that once a person is diagnosed, they're going to absolutely die from the disease. As for cancer being a word, however, it's one mean mother of a word that strikes fear into our hearts and souls. We don't want to lose anyone to cancer, and we sure as hell don't want to suffer from it.

Though it's been drummed into our heads incessantly in modern times, the need for breast self-examination is shuffled to the back of our minds due to our frantically busy lives. We also choose not to think about such things. After all, we have a million other things to worry about. The important thing to remember of course, is that the proverbial ounce of prevention is better than a pound of cure.

Without shoving it to the back of your mind again today, do yourself a simple favour and conduct a self examination of your breasts. If you feel scared to do it yourself, "just in case" you find something, then go and visit your doctor. Tell him or her that you'd like to be taught how to do it properly and you'll be instructed. From then on, turn it into a habit. Once a month, remind yourself with a cross on the calendar, a reminder on your mobile phone, a tick on the page of your diary or some other physical trigger that will keep you to your promise to yourself.

Right and wrong times for self-examination
Breasts are always "lumpier" during menstruation so examining them at this time of the month is a poor indicator of anything you should be noticing. Immediately after your period is best before your levels of progesterone increase and cause the "lumpiness" to return.

Best methods
1. Stand before a mirror and look at your breasts. Stand with your hands on your waist and check for any irregularities in shape or form, any differences in texture or other changes in appearance. Don't neglect your nipples or any changes to them.
2. Bend from the waist, keeping your hands on your sides. Examine for any asymmetry in the contour of your breasts as they fall.
3. Raise both your arms and inspect for dimpling or swelling, especially under your arms.
4. Lie down with a pillow under your right shoulder and your right hand behind your head. With your left hand, begin at the right nipple and make tiny circular motions with the tips of your three middle fingers. While you massage, increase the size of the circular motions you make until you've covered the entire breast and reached its edge, high up in your armpit.
5. Repeat on the other side.

What should I be feeling for?
You should be examining for any unusual lumps or areas of tenderness. If you think you've found anything of concern, report to your doctor immediately for a thorough, professional check-up. It's likely you'll attain peace of mind, as any lump or irregularity can be frightening, but these can be of absolutely no concern.

Why every month?
By getting to know your body and how it feels, you are more likely to be aware of any changes that occur. Who better to know your body than you? Your doctor will ask questions such as when you noticed a change, or at what times of the month your breasts are more painful, and the more familiar you are with your body's changes, the better equipped you are to tell him. Our female bodies go through monthly cycles, after all, and if you understand them, you'll be in tune with what seems wrong and what is right.

What if I find a lump? The important thing is don't panic! Most women have lumps in their breasts all the time. According to breastcancer.org, a nonprofit organisation for breast cancer research, eight out of ten breast lumps that are removed are benign (non cancerous). Cancer is a word, not a sentence You can be on alert but remain calm and informed if you:
arm yourself with a good knowledge of the terrain of your body

be aware of any changes

understand that not every lump is bad news

have a good relationship with your doctor and attend the same clinic on a regular basis

take immediate action to follow up on any concerns you may have and not allow your fears to grow.
Gina is a freelance writer for details contact 1800 227 004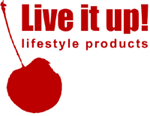 The Wonders of Living Juicers :with Vitality 4 Life!
Did you know that most of the goodness in fruits and vegetables are destroyed in the juicing process? The typical centrifugal juicer (which also makes an ear splitting noise and is hard to clean) spins between 2000 and 10000 revolutions a minute, drawing in massive amounts of air. Each side of the produce which has been grated is then exposed to this air which causes the goodies inside the juice to be destroyed through oxidization.

So after all that time spent in preparation, juicing and cleaning…you arrive with a juice of glass which is virtually devoid of goodness and then you throw away wet pulp which means your money is going into the compost.

Then along came 'living juicers'. These juicers come in single and twin gear models such as the tried and trusted Oscar Vital Max and Greenpower Hippocrates. These juicers gently roll fruits and vegetables along, crushing and breaking up the cell wall to release the goodness. With the juice retaining all enzymes, nutrients and vitamins essential to keep the produce alive in its whole form, the juice from a 'living juicer' remains alive for between 48 and 72 hours.

And they are remarkably quiet (a gentle hum) and take about a minute to clean under running water. With a 20 year warranty on the motor and 5 year on the juicing head, these juicers are an incredible investment.

The juicing action is based on the old meat grinders. This action is the only available which allows the more difficult (but most beneficial) wheatgrass and green leafy vegetables to be juiced. Wheatgrass juice is a super food. Just a 30 ml nip is equivalent in nutritional value to eating a kilo of raw green vegetables.

Organic wheatgrass juice is an abundant source of the B vitamins and includes vitamins C, E and carotene. These vitamins work to successfully destroy free radicals that can lead to the degeneration of the immune system, and the body as a whole. It also contains at least 20 amino acids, as well as various minerals and enzymes. There are over 90 minerals, which are needed to maintain good metabolism. Some of these alkaline minerals found in wheatgrass are calcium, magnesium, potassium and iron.

The Oscar and Hippocrates Greenpower juicers also work as living food processors. Just change the juicing screen to the crush screen and feed in frozen fruits to produce healthy frozen fruit ice creams. Or pour in soaked nuts (this removes the enzyme inhibitors which neutralizes essential enzymes in our bodies) to make delicious and fresh natural nut butters and pastes. These machines also extrude pasta, noodles, dips, sauces and much more.
INTRODUCTORY OFFER
10% off on any purchase! (mention myhealthspecials.com.au when booking)
Contact Vitality 4 Life on 1800 802 924 or www.vitality4lifeshop.com.au

Boot Camp :with Boot Camps Australia!
Boot Camps Australia is dedicated to the health and wellbeing of our participants.

We strive to improve every aspect of our client's lives by empowering, energising and motivating them.

Through Boot Camps Australia's dynamic and innovative programs we help people create life changing results by helping them to achieve their own individual goals... whilst having the best time of their lives!

Boot Camps Australia clients engage in a series of training workshops designed to increase core strength and stability, improve cardiovascular health and to tone and tighten the body. The training regimes are physically and mentally challenging, but with the support of the Boot Camps Australia trainers, clients are led through the activities and encouraged to push through when they feel they can no longer continue.

Boot Camps Australia clients feel an enormous sense of achievement when they finish each workshop and realise that they were able to complete each challenge and surpass their personal benchmarks with support and encouragement from the Boot Camps Australia team. As a result, clients come away from the training energised and motivated to face the challenges of the day.

Training with Boot Camps Australia guarantees maximum results in minimum time - while having a great time and making new friends!

The Boot Camps Australia program has been designed to give your body the ultimate workout. Each training session integrates diverse and dynamic exercise regimes and innovative activities. The program is designed to physically and mentally challenge you on an individual and team oriented level. Boot Camps Australia has been designed so that each challenge that you accomplish will take you another step closer towards improving your personal health and fitness, achieving your goals and continually accomplishing results.

As the Boot Camps Australia program is tailored to your needs, you will be placed into a team according to your level of health and fitness. Each team is coordinated by a Boot Camps Australia personal trainer, Australia's most unique personal trainers. Your personal trainer will provide continual motivation and support to get you to achieve your goals and more importantly accomplish results.

The exercises and activities conducted in each Boot Camps Australia training session will focus on enhancing: core stability, cardio, endurance, hypertrophy, strength and conditioning and toning. Each Boot Camps Australia training session will comprise diverse activities and exercise, so that you can concentrate on enhancing the areas in which you wish to achieve maximum results.
INTRODUCTORY OFFER
One week free at Boot Camps Australia! ( mention myhealthspecials.com.au)
Contact (07) 3257 3301 or clickhere for further details!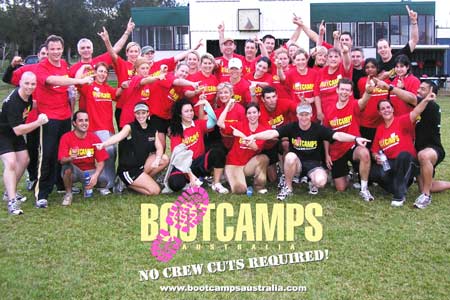 Weight Loss with Acupuncture:with the Pinpoint Health Centre!



The IT age has brought with it an increasingly anti-social and over-weight society with heart disease, strokes and diabetes becoming increasingly common.

And whilst there is no overnight cure for being overweight, Acupuncture can be a fabulous support to the process of losing weight, stopping smoking or making other behavioural changes whilst simultaneously creating balance and harmony within.

Basically Acupuncture:

Works by enhancing the function of two neuro-endocrine pathways that regulate many of the bodily functions, including metabolism.

Lowers body weight, body fat, insulin levels, and lipid levels in the blood

Decreases excessive appetite and makes it easier to satisfy your hunger with less food.

Strengthens the digestion which will help move fluid and toxins from the body and can kick start a sluggish digestion and metabolism.

Decreases menopausal weight gain

Combined with diet control and adequate exercise it not only takes off the kilos and body fat, but keeps them off, particularly if you're diligent with your exercise.

Food Cravings
Chinese medicine sees excess weight as a deficiency of the digestion especially weight around midriff which is seen to be a collection of excess fluid. The foods you crave depend on your personal imbalances. Generally speaking, when your body can't digest a food, you crave more of it. This leads to a cycle of craving and over-eating the exact food you can't digest.

A Solution:
Acupuncture and Chinese herbal formulas can help you digest your food and break this cycle. There are many herbal tablets and formula that help the body digest the food in a more effective way resulting in a healthier digestion. Weight can be lost safely if done slowly and naturally.

For further information on how Acupuncture and Chinese Medicinal Herbs can help you, please contact Jasmine & Rob today!
INTRODUCTORY OFFER
FREE TREATMENT!
Pay for 2 treatments and receive the 3rd FREE! (Value $55)

Contact 07 3348 9298 or clickhere for details - Located in Cannon Hill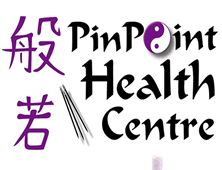 Amazing Introductory Offers:For Natural Health, Fitness & Beauty Businesses!
Check out these great offers from South East Qld's finest health and beauty businesses! - simply click the link,
Nirvana Rejuvenation Spa and Hair Salon(City): Lavandou Facial Package Normally $150 Only $99 1 hour Lavandou Facial plus Professional Skin Assessment Free Gentle Scalp Massage Free Pevonia Shower Gel 125ml Free Pevonia Hand Gel 125ml Free ( mention myhealthspecials.com.au)
Ice Hair Body Beauty(Bulimba)- FREE EYE AND LIP MAKE-UP REMOVER (VALUED AT $49.50) WITH YOUR PURCHASE OF EYE REPAIR CONTOUR CREAM 45 Minute Esthederm Facial, Eyebrow wax and Mini Manicure $70.00 save $21.00 Double Your Cleansing Power 500ml Moisturising Cleansing milk & 500 ml Moisturising Lotion ONLY $76.40 (Mention myhealthspecials.com.au)
The Dome Retreat -(City) Receive a complimentary Dry Body Brush Treatment with any massage booked. Offer valued at $29. Offer must be mentioned at time of booking and is not transferable. Offer does not apply with any other offers or gift voucher bookings. (Mention myhealthspecials.com.au)

Total Bliss (Buranda) -FREE Indian head,neck and shoulder massage (worth $45.00) with a total bliss ultimate facial! (mention myhealthspecials when booking)
New Farm Holistic Health Centre(City) - Purchase any day spa package and receive a self-application mud wrap absolutely FREE or Receive 10% off any products or services! ( Mention myhealthspecials.com.au)
Nourished.com.au:Natural Health, Wellness and Lifestyle!

with Joanne Hay
"Whenever I hear people say clean food is expensive, I tell them it's actually the cheapest food you can buy. That always gets their attention…Society is not bearing the cost of water pollution, of antibiotic resistance, of food-borne illnesses, of crop subsidies, of subsidized oil and water—of all the hidden costs to the environment and the taxpayer that make cheap food seem cheap. No thinking person will tell you they don't care about all that. I tell them the choice is simple: You can buy honestly priced food or you can buy irresponsibly priced food." - Joel Salatin (more…)

Brought to you by www.nourished.com.au
Short and Sweet: Curried Spanakoptia Triangles!
Serves: 4
Ingredients
* 150g frozen spinach, thawed and well drained|125g Australian Feta Cheese, crumbled|4 spring onions, chopped|1-2 teaspoons curry powder|1 teaspoon dried mixed herbs|salt and pepper, to taste|2 eggs, lightly beaten|4 sheets filo pastry|1/2 cup natural yogurt|poppy seeds, for garnish
Method
Combine the spinach, cheese, spring onions, curry powder, herbs, seasonings and eggs. Mix well. Brush the pastry with yogurt and layer on top of each other. Cut pastry into 4 rectangles. Place a 1/4 cup of filling onto the corner of each rectangle and fold over 3-4 times to form a neat triangle. Place on a buttered scone tray, brush each triangle with remaining yogurt and sprinkle with poppy seeds. Bake at 220°C for 15-20 minutes or until golden brown. Serve hot or cold.|**This recipe is suitable for lacto-ovo vegetarians who have adopted a vegetarian diet for health reasons.
Brought to you by www.dairyaustralia.com.au
Laughter is the best medicine!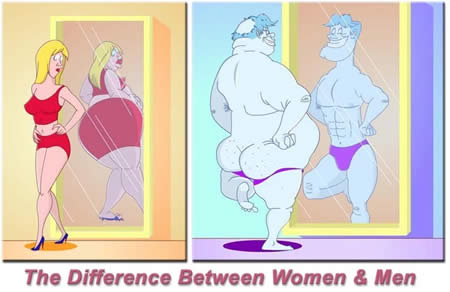 Quote of the month!

"Life is complex. Each one of us must make our own path through life. There are no self-help manuals, no formulas, no easy answers. The right road for one is the wrong road for another ... The journey of life is not paved in blacktop; it is not brightly lit, and it has no road signs. It is a rocky path through the wilderness." -- M. Scott Peck
For a Good Cause: Why support Beyond Blue?
beyondblue is a national, independent, not-for-profit organisation working to address issues associated with depression, anxiety and related substance misuse disorders in Australia. beyondblue is a bipartisan initiative of the Australian, state and territory governments with a key goal of raising community awareness about depression and reducing stigma associated with the illness. beyondblue works in partnership with health services, schools, workplaces, universities, media and community organisations, as well as people living with depression, to bring together their expertise around depression.
.
In the next issue of "Naturally Happy"
Oxford Naturopathics !

Q-Link!

Holosync!

Optima Fitness Centre!

Introductory Offers!

nourished.com.au!

Short and sweet!
If this link doesn't work please email info@myhealthspecials.com.au
My Health Specials provides this information for your personal education and enrichment. Information provided should not be used for diagnosing or treating a health problem or disease. Nor should the information replace the advice of your health care practitioner. Always seek professional advice if suffering an illness. My Health Specials Pty Ltd and all parties involved in the conception, production, ongoing maintenance and operation of Naturally Happy accept no liability and no responsibility for any damage whatsoever arising from or in connection to your use or operation of the website or information contained in this e-magazine.