Everybody's Nutritional Needs are Different: With Trim-a Weigh!

How many calories you need depends on your age,gender, activity level, lean body mass and weight loss goals.
Protein needs also vary, with body size. And everybody needs enough fibre, fluid, vitamins and minerals for overall good health.
When you place your order with Trim-A-Weigh, your food choices are adjusted according to your required calorie (energy) level. The full program provides adequate protein, vitamins and minerals for the average customer.
All meals and eating plans have been formulated under guidance from our Accredited Practising Dietitian, Katherine Warth. Here are the overall goals for each of the three meals. Snacks are included on the 1200 and 1400kcal plans to achieve the desired energy level.

Guidelines for special nutritional needs:
Diabetes: choose multigrain bread options for lunches. All dinner meals are suitable.
Cholesterol: check total daily fat level is below 40g. Sausage and cheese-based dishes not suitable.
Hypertension: choose meals that are below 600mg sodium.
Gluten-free: these meals are marked § Please advise of other special dietary needs.
Nutrient Goals for Trim-A-Weigh meals
Breakfast Includes daily skim milk allowance Energy content: maximum 350kcals(1470kJ) Protein: 12-16g Fat: <10g Carbohydrate: 20-40g Sodium: <400mg

Lunch Energy content: maximum 350 kcals (1470kJ) Protein: 8-16g Fat: 10-12g Carbohydrate: 25-40g Sodium: <600mg

Dinner Energy content: 300-400 kcals (1260- 1680kJ) Protein: 24-32g Fat: 15-18g Carbohydrate: <45g Sodium: <600mg
LOSING WEIGHT
Health Warning - Rapid weight loss may cause serious health problems. (Rapid weight loss is a loss of more than 1kg per week or 1% of body weight after the third week of a weight loss program) If you are on medication or being treated for an illness it is advisable that you contact your Doctor before commencing any weight loss program.

How quickly should I lose weight?

Aim for a steady weight loss on average - 1% of your total body weight per week is a good guide. Set yourself a goal and don't weigh yourself each day. Once a week is sufficient. Concentrate on eating well and being active rather than watching the scales.

Trim-A-Weigh's meal plan is deigned to achieve this rate of weight loss for most people

Regular meals
Why it is important to eat regular meals?
Eating regular meals maintains a healthy metabolic rate which gives you more energy and helps sustain your weight loss in the long term.
No matter how busy you are, don't skip meals. Trim-A-Weigh has the meal plan to suit you
Exercise
Do I need to exercise?
Healthy eating and regular exercise go hand in hand. Weight loss is more successful and sustainable if you increase your activity levels.
Regular exercise makes you feel good, can improve body shape and can assist in long term weight management and good health.
SET YOURSELF A REGULAR EXERCISE PROGRAM. 30 MINUTES OF ACTIVITY OVER A DAY IS IDEAL

e.g. walking, swimming, aerobic or floor exercises will all add to your general well-being.
Water
The importance of drinking water…..
The recommended intake of 8 glasses of water per day is important for good health. Spread your fluid intake out over the day.

Special Diets
Trim-A-Weigh can help with your special dietary needs eg. Diabetes, high cholesterol, and certain food allergies.
!If you are on medication or have a medical problem we recommend you consult your Doctor before commencing any weight loss program.
INTRODUCTORY OFFER
$40 discount off a 4 week program - phone or email for a free gift voucher.(mention myhealthspecials.com.au)
Contact Lynne on 1300 366 377 or click here for details.

How to Have a Divine Love Life:With or Without a Partner!
By Internationally Recognised Sacred Love Healer from Sedona USA Baba Dez Nichols

Every woman deserves to have a great love life, whether or not she's got a man at the moment. Your body is a temple, and the goddess must be regularly worshiped.

Every man deserves to find his inner god, whether or not there's a goddess around to awaken him.

For thousands of years, in the ancient temples, women learned the sacred tantric healing arts. They were taught how to open their hearts, fine tune their bodies, and tap directly into the divine feminine power that created the universe.

They were assisted by priests trained in the arts of love magic. When the power of love union was put into the service of the gods, peace reigned on earth.

Where is that knowledge now? Where are the priests and priestesses who have the keys to the power and wisdom that are locked in our bodies?

The art of Tantra reveals this truth about each of us: we are gods and goddesses. Tantra empowers us to feel, find and proclaim our own divine power.

We don't need a partner to activate or access the wellsprings inside us. Tantra can show us how to tap into our own emotional and physical chemistry to create alchemy and magic.

"Relationships of Love, Freedom and Power" with Baba Dez and Maya from Sedona USA will be held in Bardon Brisbane. Evening seminars ($25) are on the 13th and 14th of April and the Weekend Workshop on the 15th and 16th of April. For bookings and further information call Natasha at Infinicity 1300 553 069 or 0412 095 235 or email natasha@infinicity.com.au
For your free article on 'Using Tantra to Birth Your Dreams' email natasha@infinicity.com.au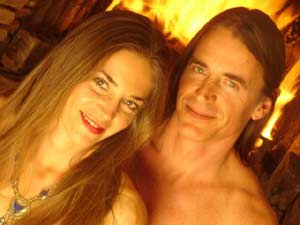 The Float Centre:Clear Headed, Physically Relaxed & Refreshed!
WHY FLOAT?
So you can eliminate stress, tension & muscle in a simple effortless way.....by floating. "Floating compensates for lack of sleep ... 2 hours in a Float Tank can be more restful & restorative than a full night of sound sleep" Floating is successfully used by athletes to improve performance signficantly & to speed recovery.

HOW DOES IT WORK?
A floatation tank is a special lightweight floatarium designed to remove the effect of gravity. No Noise, No Light, No Feeling of Weight. Entry to the tank is through a light sliding door which you can close or leave partly or completely open. Once inside the tank you rest upon an extremely dense solution of sterile warm water and Epsom salts - a velvety mixture just 10 inches deep,yet so tremendously buoyant, you have no choice but to float - you cannot sink. During this process your muscles relax to a degree not possible under any other circumstance & relief flows through your entire body. Throughout this process stress, tension & fatigue are rapidly released. The benefits include feeling calm & clear headed, physically relaxed & refreshed.

AFTERWARDS You will feel so calm & contented you won't feel like rushing back to the real world straight away. Allow yourself an extra 10 minutes to sit & enjoy the experience in our lounge.

REASSURING FACTS
Complete Privacy is assured. You float in your own private Float room, in your own tank. You are in total control of this tank and can leave it at anytime you like during the float. Floating in a tank does not feel claustophobic. Tanks are very roomy, lightweight & well-ventilated. The door of the tank can be left open while you're getting used to the process & a soft light may also be left on if you are not comfortable with total darkness. Rest assured you will feel perfectly comfortable.

SAFE & HYGIENIC
The high salt concentration in the tank makes the water so dense it's like the DEAD SEA and anyone, no matter how heavy they are, will float. The salt content also keeps the water sterile, along with an automatic filtration cycle after each session.

FLOATAGE
Our most popular product is a "FLOATAGE" a combination of a Float & a Massage. A floatage combines either a 1/2 hour or a 1 hour massage with a regular 50 minute float. A Floatage can be described as a mini holiday - two hours of pure relaxation and recuperation.
INTRODUCTORY OFFER
1 hour float session $25.00. valid Monday - Friday 9am - 3pm
Contact 07 3366 7050 clickhere for more details - Located in Ashgrove!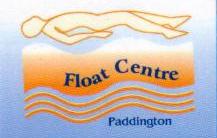 New Skin Care for Men - Thalgomen :with Belle Affair Skin Therapy & Day Spa!


A specific skin care line and salon treatment for male skin.

The different characteristics between men's and women's skin are mainly due to physiological factors. Testosterone, the androgen hormone causes differences in the structure and behaviour of the skin.

How does testosterone affect men's skin?
Key Factors are:

1.More hair

2.Thicker skin (by about 24%) leading to: slower skin ageing but deeper wrinkles natural higher presence of collagen (+22%) which increases skin resistance superior vascularisation

3.Higher activity of the sebaceous glands (sebum secretion) which encourages hair growth by lubrication:
. the skin is shinier
. the skin is more subject to dilated pores
. the skin is prone to acne

4.Higher activity of the sweat glands which can lead to unpleasant odours
Shaving:
Shaving is a true ritual for men that is often a daily action. it is often seen as a chore. The skin becomes irritated by the friction of the razor and the frequent use of soap to cleanse the face can have a drying effect.

What are the consequences of shaving? Manual shaving is harsher on the skin than electric shaving. In both cases, the skin is irritated, but the friction of the razor and the use of "soap"causes a series of reactions:
. Breakdown of oil/moisture film on the skin's surface
. Reduction of oil content on the surface, causing dehydration
. Risk of cuts and abrasions

Most men still do not use adapted after-shave products. This means that the skin has difficulty overcoming the harshness of shaving, which in time leads to skin sensitivity.

The Thalgomen skin care line and salon treatments can improve your skin!


lgomen Skin Care Line includes:
. Cleansing Gel Facial Scrub
. After Shave Balm
. Intense Hydrating Gel
. Regenerating Cream
. Anti-Shine Fluid
. Anti-Fatigue Serum for Eyes
For your personal consultation call us today!

INTRODUCTORY OFFER
Ocean Treatment Specific Facial $98.00 - a treatment designed to meet the specific needs of men whilst energizing and purifying the skin. It leaves the skin relaxed yet recharged and in perfect balance.

Contact 07 3264 1533 or clickhere for more specials - located in Albany Creek.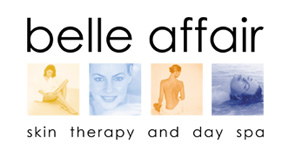 Amazing Introductory Offers:For Natural Health, Fitness & Beauty Businesses!
Check out these great offers from South East Qld's finest health and beauty businesses! - simply click the link,
Urbain Domain Skin & Body (Brisbane City) - Over $200 of beauty treatments for just $89 Enjoy a facial treatment specifically tailored for your skin for $89 And receive absolutely FREE Eyebrow reshape and tint $30 FREE / Scalp, neck and shoulder massage $40 FREE / Glycolic peel or Eye treatment $55 FREE You Pay only $89.00 ( mention myhealthspecials.com.au when booking)
Anew Medispa (Everton Hills) - THIRD TREATMENT FREE! ( mention myhealthspecials when booking)
Massage Mat - (National) -Save $30 Normally priced at $290, purchase for $260 (including GST & delivery) mention myhealthspecials when booking) Formula 2000 is a full body length, portable massage mat you can use anywhere you want to relax.
Holosync-(National) "FREE CD and report reveal: How To Meditate Deeper Than a Zen Monk!"(mention myhealthspecials when booking)

Centenary Fitness Centre (Spring Hill) - 7 day FREE trial! (mention myhealthspecials when booking)
Nourished.com.au:Natural Health, Wellness and Lifestyle!

with Joanne Hay
Anti Vaccination finally in the media
Mostly we have to read minor publications or visit specific sites to get this kind of information. Is this article a step toward more mainstream media taking up the issue of wide scale health damage caused by immunisation? . (more…)

Brought to you by www.nourished.com.au
Short and Sweet: Coconut Prawn Cakes!
Many indigenous people of the world eat insects as their best source of fat soluble vitamins, minerals and to a lesser degree, protein. While we may be a little too squeamish for this, we can always eat the insects of the sea, prawns. Prawns contain more Vitamin D than liver, protecting us against skeletal ailments such as osteoporosis and other disease states associated with Vitamin D deficiency like MS or Colon Cancer..more
Brought to you by www.nourished.com.au
Laughter is the best medicine!
Dogs Diary
7 am - Oh boy! A walk! My favorite!
8 am - Oh boy! Dog food! My favorite!
9 am - Oh boy! The kids! My favorite!
Noon - Oh boy! The yard! My favorite!
2 pm - Oh boy! A car ride! My favorite!
3 pm - Oh boy! The kids! My favorite!
4 pm - Oh boy! Playing ball! My favorite!
6 pm - Oh boy! Welcome home Mom! My favorite!
7 pm - Oh boy! Welcome home Dad! My favorite!
8 pm - Oh boy! Dog food! My favorite!
9 pm - Oh boy! Tummy rubs on the couch! My favorite!
11 pm - Oh boy! Sleeping in my people's bed! My favorite!
Quote of the month!

"The secret of a good memory is attention, and attention to a subject depends upon our interest in it. We rarely forget that which has made a deep impression on our minds." – Tyron Edwards, theologian
For a Good Cause: Why Support The Wilderness Society?
It was 25 years ago that Australians came together and fought for the protection of the Franklin River in Tasmania from a massive hydroelectric dam. This is when The Wilderness Society was formed and 25 years later with the help and support of thousands of volunteers we still have a campaign center in every state. Queensland campaign center for the Wilderness Society is currently running a number of campaigns including: The protection of Wild Rivers in Queensland, Cape York Peninsula, Landclearing (of which Queensland is the highest clearer in the nation) and Indigenous partnerships in joint management national Parks. The Wilderness Society is an independent, self-funded, non-profit, community-based organisation that relies heavily upon volunteer activists. Our Queensland campaign center essential funding is derived from membership fees, donations and bequests and from community activities such as raffles The best way to support our campaigns to protect Australia's wild places and endangered plant and animal species is to become a Wilderness Defender member
.
In the next issue of "Naturally Happy"
Healthnette - Health & Wellness Clinics!

Studio 54 Fitness Centre!

Groves Natural Therapy Clinic!

Australian College of Natural medicine!

Introductory Offers!

nourished.com.au!

Short and sweet!
If this link doesn't work please email info@myhealthspecials.com.au
My Health Specials provides this information for your personal education and enrichment. Information provided should not be used for diagnosing or treating a health problem or disease. Nor should the information replace the advice of your health care practitioner. Always seek professional advice if suffering an illness. My Health Specials Pty Ltd and all parties involved in the conception, production, ongoing maintenance and operation of Naturally Happy accept no liability and no responsibility for any damage whatsoever arising from or in connection to your use or operation of the website or information contained in this e-magazine.