Personal Best Fitness Solutions: Don't Forget to Stretch!
Don't forget to Stretch! Flexibility is an essential component of fitness that is often overlooked within an exercise regime in preference for development in the areas of strength and cardio vascular efficiency. The reason we should always aim to improve our flexibility is that with greater flexibility comes an increase in the range of movement (ROM) of a joint. This allows for increased performance of both everyday activities and exercise specific movement through the reduction of muscular tension. Increasing flexibility through a series of stretching techniques reduces the risk of injury as a result of postural misalignment due to tight or stiff muscle fibers.

There are many other benefits that can be attributed to an increase in flexibility through stretching. Stretching increases the flow of nutrient dense blood to the muscles, joints and surrounding tissues. This increase in blood flow also assists in the elimination of waste products within the muscle leading to an increase in energy levels. Stretching assists with improving posture and balance as it helps to realign the muscles and create optimal resting muscle tension. This then leads to better muscle co-ordination as neuromuscular efficiency is maximised.

So incorporating a stretching routine into your current fitness regime has the potential to improve exercise performance and recovery as well as enhancing every day well being. Before undertaking any flexibility work it is important to seek advice from your fitness professional on specific techniques that will suit your individual needs.


INTRODUCTORY OFFER
$100 off any personal training package (conditions apply). mention myhealthspecials.com.au!
Please click the link for your closest centre,
Leichardt - Sydney
Neutral Bay - Sydney

Bio Magnetic Therapy:Zero in on Pain!
For 15 long years Craig Trinder, former national and international motorcycle champion was in pain and suffering.

He lived on painkillers and anti-inflammatories as a result of over 30 fractures - including a broken back - from his years racing motorcycles professionally.
Then he heard about some American athletes successfully using bio magnetic therapy. It was a life-changing discovery. Trinder was initially sceptical but, after 15 years of taking pharmaceutical drugs, was willing to try anything.
"The tablets ended up being so ineffective I may as well have chewed chalk," said Trinder. "To my amazement, within days of using it I could feel the difference.
"About three weeks later 100% of the pain was gone! And I haven't touched a painkiller since!"

Money-Back Policy
Blown away by his own results, Trinder introduced BioMagnetic to Australia. He decided to offer people their money back* if they felt it didn't work for them.
"I understood how easy it is to be sceptical about BioMagnetic," said Trinder. "I'd been there myself.
"Just putting it on your bed to help with pain sounds too good to be true! But I know what I experienced. And that was relief, plain and simple."
Then the accolades from grateful clients began pouring in. Their letters talked about their battle with pain and how BioMagnetic had helped. Over and over again, they said that one of the reasons they'd decided to try it was that they had nothing to lose because they could always get their money back if it didn't work.

More to offer
When Trinder began BioMagnetic, this natural therapy was virtually unknown. Within a couple of years his innovation was noticed by other companies.
Now, choice can be a good thing. But only if it is of benefit to the customer.

"It's important to me that people are aware of the differences in the products out there," said Trinder. "And there's more to this therapy than sticking a few magnets into material.

"There's enough scepticism about it all without BioMagnetic having to suffer from another product's lower quality or effectiveness.
"That's why I've made sure BioMagnetic underlays have up to 64% more magnets than most other brands. And I once again began offering a Money Back Policy in August '05.
"Now you can feel comfortable that you're (a) getting the best product and (b) if it doesn't work for you, you can always get a refund#."

Only from BioMagnetic
If you want to take advantage of the Money-Back Policy by returning your underlay or body support, you need to contact BioMagnetic directly. The store you bought it from won't refund your money. This is a commitment made by BioMagnetic.
"Look at it as your 'insurance policy' - given to you because I believe in my products so much," said Trinder.
"In my opinion you've got two choices. You can complain about your problems. Or do something about them
"If you're in pain, aren't sleeping well or want a natural alternative to drugs, try BioMagnetic. You don't have much to lose except, potentially, your pain!"
INTRODUCTORY OFFER
FREE PILLOW PADS + FREE DELIVERY!( mention myhealthspecials when ordering)
clickhere for details or call 1800 033 777

Growing Obesity Rate gives:Rise to Intermediary Health Workers to fix unhealthy State!
Growing health-care demands caused by increasing obesity rates and a shortage of health professionals has created the need for an intermediary health worker, says Healthy Inspirations women's exercise and weight loss centres managing director Jamie Hayes.

"Seeking solutions to our growing health concerns has given rise to a new intermediary health worker with less training than medical workers who can deliver healthy lifestyle advice, like Healthy Inspirations' lifestyle consultants," Mr Hayes said.

Lifestyle consultants at Healthy Inspirations women's exercise and weight loss centres provide ongoing coaching and support for members three times a week. The national franchise has helped more than 4,000 Australian women lose weight to date.

"Prevention is better than cure and Healthy Inspirations offers local women diet, exercise and one-on-one support all under one roof in a fully-integrated program designed for lasting weight loss based on three 35 minute sessions a week," Mr Hayes said.

The Australian Bureau of Statistics national health survey just released for 2004-5 shows Queensland has 6 per cent more obese people than the rest of Australia.

National figures show the number of overweight and obese people has increased by 20 per cent from 1995 to 2005.

"Obesity rates are rising at an alarming speed which is increasing the prevalence of diseases like type 2 diabetes, some forms of cancer, coronary heart disease and osteoarthritis, to name a few," Mr Hayes said. "These diseases can result from carrying excess body fat."

The ABS survey found women aged 55 to 64 were the highest female age group to be overweight and obese at 58 per cent. Healthy Inspirations members are predominantly females over 35 who are key influencers of their families' eating and exercise habits.

"It is up to families to fight the battle against childhood obesity and mothers need to be informed about how to maintain a normal, healthy weight for themselves so they can educate their children," Mr Hayes said.

"Quick fixes like weight loss supplements and special diet foods are not long-term solutions and often result in ongoing unnecessary expenses and recurring weight regain."

World Health Day on Friday 7 April 2006 celebrates the role of health professionals to prevent disease and creates awareness about the lack of health professionals world-wide.


INTRODUCTORY OFFER
Call for an Obligation-Free FREE Trial Week ( mention myhealthspecials.com.au)
Click the below links for your local area,
Healthy Inspirations - Indooroopilly 07 3378 4709
Healthy Inspirations - Kenmore 07 3878 5222
Healthy Inspirations - Mitchelton 07 3355 1149
Healthy Inspirations - Mt Gravatt (07) 3420 4233
Healthy Inspirations - Palm Beach 07 5598 4845
Healthy Inspirations - Toowoomba 07 4638 0222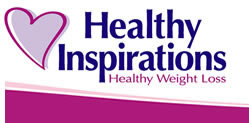 Flexibility of the Spine :with Sunshine Yoga & Health!
It is said that a flexible spine means a healthy body!

When one considers that the spinal cord contains the nerves that go to ALL parts of our body, including the internal organs, it could be said then that the spinal column is the foundation of the body.

When a vertebra is misaligned, it affects the nerves and muscles in the local area, plus the associated internal organs. Muscular tension collects around the imbalanced area and can cause back pain. However, by stretching your spine in all directions you can release tensions, which help keep your spine correctly aligned.

The two most important principles regarding flexibility of your spine are:

1. Your spine must be stretched in all 6 directions ie. Bending forward, bending backward, bending to the left and right sides and twisting to the left and right sides.
2. When you practice a posture that stretches the spine in one direction, it is followed by a stretch in the opposite direction.

We can safely say………if we have a flexible and limber spine we will have a youthful body. Stiffness in the spine is a sign of aging. However, this can be reversed with a regular regime of hatha yoga postures, conscious breathing and relaxation/meditation.

BACK PAIN

We all have the ability to improve the condition of our spine, our muscles and our organs.
Back pain is a common problem and can be helped, albeit alleviated; with regular hatha yoga practices. Daily practice of basic postures promotes longevity and enhances your beauty both inside and out.
The following two exercises stimulate the spinal nerve cord. This nerve cord is protected in the bony vertebrae by three layers of membrane and the cerebrospinal fluid that flows between them. This also flows through the brain itself.

1. The Spinal Flex exercise flexes and extends the spine back and forth, gently stretching the spinal muscles that hold the vertebrae in place. This enables the cerebrospinal fluid to circulate freely and improves the condition of the spine and the back muscles. Yogis' are able to prevent many types of spinal curvatures through this exercise

2. The Cobra Pose stretches the spine to increase its flexibility, releases tension and prevents curvatures of the spine. It stimulates the nerves of the back which balances all the internal organs. It is also good for nervousness, headaches, hypertension, impatience and sexual imbalances.


-------------------------------------------------------
The Lord Howe Island Holiday
INTRODUCTORY OFFER

Book your Yoga and Adventure Holiday Now and Receive FREE a full set (4) Yoga DVD's, a Guided Relaxation CD and a Personal Photo CD of your holiday - worth $165.
Sunshine Yoga and Health has been taking yoga groups to this World Heritage listed island since 2001. Love of this paradise encourages members to return to this exquisite 'dot in the ocean' each year. A scenic 1½ hour flight from Sydney, Brisbane, Australia, takes you to join Lyn's group of just 12 like-minded souls for a wonderful week of relaxation and adventure.

It offers the perfect setting for escape, with its untouched beauty, unique flora and fauna and rare species of birds and fish. The beautiful beaches beckon with crystal clear turquoise waters and then there's the lagoon.......! There are hideaway coves, mountains, headlands, wonderful walking tracks and mountains to climb.

This island prides itself with superb restaurants and cafes. A truly untouched paradise that will always be 'just that'! With only 400 permanent inhabitants and under 400 tourists allowed at one time, the island is never crowded.

The completely unpolluted environment offers you peace and tranquility combined with high energy activities if you chose. This is backed with Lyn's comprehensive health and well-being program, her support, experience, fun and friendship. You are guaranteed long lasting friendships and warm heart-felt memories of this most special and unique island holiday.

Non-Yoga Partners are more than welcome... in fact they receive a $300 rebate off the cost to spend as they wish... Fishing, Golf, Scuba-diving, Kayaking, Surfing and much more. there's plenty of fun activities and options here to interest all types!

For more details call Lyn Thomas 07 3252 5241 or click here for details
or email Lyn on lyn@sunshineyoga.com.au

Amazing Introductory Offers:For Natural Health, Fitness & Beauty Businesses!
Check out these great offers from South East Qld's finest health and beauty businesses! - simply click the link,
Belle Affair Skin Therapy & Day Spa (Albany Creek)- We invite you to experience "Mer & Sens" the divine new spa treatment from Thalgo France belle affair skin therapy & day spa. This beautiful treatment creates a sensation of tranquility and evokes a floating sensation inducing deep relaxation.

Spoil yourself today Special Promotional Offer! mer & sens Body Treatment 1 1/2 hrs (normally $125.50) for a limited time ONLY $99.50
(Please mention this special offer at time of booking)
Health & Harmony College (National ) - $50 off any Health and Harmony Course!.(mention myhealthspecials when booking)
Optima Fitness Club (Clayfield) - Take $50 off the price when you join for 6 or 12months! ( mention myhealthspecials when calling)
The Skin Management Centre (Brisbane City) - Complimentary Brow wax with your first consultation.(mention myhealthspecials when booking)
Katrinas Beauty Works -(7 locations) 20% off a facial or Microdermabrasion! or You deserve it package! A relaxing facial,pedicure,back massage and lash tint - $130 save $35! (mention myhealthspecials when booking)

Nourished.com.au:Natural Health, Wellness and Lifestyle!

with Joanne Hay
Kids are Doing it: Leading us into the future
The star at last week's Philadelphia Auto Show wasn't a sports car or an economy car. It was a sports-economy car — one that combines performance and practicality under one hood. But as CBS News correspondent Steve Hartman reports in this week's Assignment America, the car that buyers have been waiting decades comes from an unexpected source and runs on soybean bio-diesel fuel to boot. A car that can go from zero to 60 in four seconds and get more than 50 miles to the gallon would be enough to pique any driver's interest. So who do we have to thank for it. Ford? GM? Toyota? No — just Victor, David, Cheeseborough, Bruce, and Kosi, five kids from the auto shop program at West Philadelphia High School. more…)

Brought to you by www.nourished.com.au
Short and Sweet: Cheese & Asparagus Beef Rolls!
Serves 4 people
Ingredients
*6asparagus spears 2 nori sheets 500g beef, thinly sliced 100g Australian Shredded Cheese 40g Australian Butter 2 cups beef stock oil, for pan frying tonkatsu sauce, for serving sesame seeeds
Method
1. Boil or steam asparagus until tender. 2. Flatten beef and overlap to form a rectangle. 3. Top with moistened nori sheets. 4. Sprinkle with cheese and place asparagus spears across the length of the beef. Roll beef up firmly. Cut into rolls. 5. Melt butter in frypan and pan fry beef until browned. 6. Add stock and simmer covered for 5-10 minutes. 7. Drain on absorbent paper and serve with tonkatsu sauce, sprinkled with sesame seeds.
Brought to you by www.dairyaustralia.com.au
Laughter is the best medicine!
Have a life after death "Do you believe in life after death?" the boss asked one of his employees. "Yes, Sir." the new recruit replied. "Well, then, that makes everything just fine," the boss went on. "After you left early yesterday to go to your grandmother's funeral, she stopped in to see you
Quote of the month!

"All labor that uplifts humanity has dignity and importance and should be undertaken with painstaking excellence." – Martin Luther King Jr., civil rights leader
For a Good Cause: Why Support Guide Dogs Qld?
Since 1961 Guide Dogs Qld has provided services free-of-charge to blind and vision impaired Queenslanders. Although the most visible aspect of our services is Guide Dogs, they represent approximately 15% of our services. The association provides orientation and mobility training, special programs to blind and vision impaired children and counselling services. These services are provided statewide. The Association receives no government funding but does receive a fee for service payment for a number of programs.This equates to around 3% of our service funding requirements.
http://www.guidedogsqld.com.au/
.
In the next issue of "Naturally Happy"
Pilates Head to Toe!

Fit 4!

Healthwise!

Camp eden!

Introductory Offers!

nourished.com.au!

Short and sweet!
If this link doesn't work please email info@myhealthspecials.com.au
My Health Specials provides this information for your personal education and enrichment. Information provided should not be used for diagnosing or treating a health problem or disease. Nor should the information replace the advice of your health care practitioner. Always seek professional advice if suffering an illness. My Health Specials Pty Ltd and all parties involved in the conception, production, ongoing maintenance and operation of Naturally Happy accept no liability and no responsibility for any damage whatsoever arising from or in connection to your use or operation of the website or information contained in this e-magazine.