Christmas @ Urban Retreat:"Time Out" Gifts!
We have put together a number of "Time Out Gifts" this year to suite a variety of needs. Our usual Menu is still available - check out "Massage" and "Day Spa" on this site. Below are a few additional suggestions:

Opening Hours Christmas & New Year:
We will be open for business as usual on all days other than the main public holidays.

For the Health Focussed guy or gal - Active Life Massage Package
a series of five half hour massages or five one hour Massages which can be redeemed over a 6-month period throughout the year. $200.00 (Half hour package) $350.00 (One hour package)

Both packages include a complimentary Thai Foot Pamper

For the Lounge Lizards: Try the R & R Package
a series of 5 or 10 one hour massages $350.00 (5 Treatments) Comes with a Complimentary Home Spa - Foot Pamper Kit - the only catch is you have to do the home pampering…. (must be ordered by December 17th)

NEW: Macadamia & Honey Sensory Delight
A Total Body Scrub to exfoliate and stimulate the senses with a creamy fresh scrub, followed by a Sensual healing and relaxing body mask of Macadamia & Honey. Wrapped in Muslin your skin will feast on the rich and replenishing oils whilst you relax and inhale the delightful aromas. $285.00 (Allow 2 hours) Includes a complimentary Mini Aromatherapy Facial.

NEW: Acupuncture & Massage
A gift of health to give to the person wishing to get the very best out of their health and well being. This wonderful combination can strengthen the immune system, increase or decrease energy levels, work on chronic long-term health problems or just give the person a vitality they have long forgotten. One hour $80.00

NEW: Reflexology & Massage
A one and half hour Treatment beginning with a Full Body Massage and followed by a Foot and Leg Scrub, Reflexology Treatment and finished off with a cooling gel and Aromatic Foot Spray. Ideal for the person who takes some time to relax and unwind. $100.00

ORDERING OF GIFT VOUCHERS:
We have made ordering easy this year - Simply telephone your order through and pay over the phone and we will either post out your Gift Vouchers or you can collect 7 days per week. Note we can also post directly to the Recipient if you like. Or you can simply email your Order to us and include your telephone contact number and we will call you. See us on www.urbanretreat.net.au

PAMPERING GIFTS: Home Spa Foot Pamper Kit
Comes in a beautifully packaged tin and includes: Pedicure Soak Mineral Salts 100gr, Foot Smoothing Pumice Scrub (100gr) Aromatherapy Refreshing Foot Spray (`100ml), Foot Softening Moisture Balm (100gr) and Aromatherapy Cooling Leg Gel (100gr)
Includes a complimentary tin of Detox Herbal Tea (valued at $20.00). Ideal for Males or Females.

Green Tea Home Spa Facial Kit $99.00
Again beautifully packaged in a Tin this kit includes a full skin care range of the La Clinica Green Tea Skin Care range. An ideal present for Males or Females looking for a high quality skin care product that will detox and rejuvenate their skin. Australian made Aromatherapy product.
clickhere or call 07 3399 4972 for Hawthorne
clickhere or call 07 3217 5522 for Paddington

Brisbane & New Farm Holistic Health Centre:Day Spa Offer!
A tranquil oasis where spa, health, beauty, and relaxation services are available for the individual and corporate client.

Put your mind in neutral and let us work on that other half of you - your body. You can only go on neglecting it for so long. Then it starts to tighten the muscles in your neck. Or it wakes you up at night and won't let you get back to sleep. That's the body's subtle reminder that it needs a treat. And that's what we're here to deliver. Put our hands to work and we promise to take the load off your back, your neck, your shoulders. In fact, wherever your body carries your stress, we have many ways of managing it.

The New Farm Holistic Health Centre is located in the heart of Centro on James. 07 3854 0611 Fax: 07 3852 3517 Address: Centro on James 46 James St New Farm Qld Hours: 7day 9am - 9pm or click here for web details

Right in the heart of Brisbane CBD the Brisbane Holistic Health Centre has been operating for 16 years. 7 3229 3661 Fax: 07 3220 0311 Address: Level 1, 199 Elizabeth Street [opp. Hilton] Brisbane QLD or click here for web details

Each centre boasts and impressive list of services delivered by the hands of many expert practitioners, who can provide the resources to appropriately deal with any health problem related to the stressful lifestyle of today.

Purchase any day spa package and receive a self-application mud wrap absolutely FREE or Receive 10% off any products or services

Mention www.myhealthspecials.com.au when calling or emailing.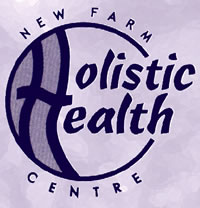 Risc Hair & Beauty- Hot Stone Offer!
RiSC Hair & Beauty, located in the heart of West End, has become a hot spot when it comes to hair styling and beauty services. Since launching 5 years ago Ricky and his team have built a solid reputation within the industry. Having created a full service salon they have also built a buzz with their 'Most Loved Facials'.
RiSC Hair & Beauty have a diversified client base of women and men of all ages and hair types, including executives, actors, business owners, models and teachers, who rely on Ricky's teams knowledge and expert talents for professional and personal hair and beauty care.
Ask about our Gift Certificates
AROMA STONE THERAPY
This is a profoundly centering therapy with heated Basalt Stones & soothing Cool Marble which brings about a therapeutic response. This aids the body in healing & detoxifing. As warm river bed stones glide across your body soothing the nervous system, clearing toxins & toning the skin. A must for all those in need of revitalizing the body and mind. Introductory Offer $79!
Call 07 3255 0525 or click here for further details.

Holosync:Meditate Deeper than a Zen Monk!
Give the Gift of Health & Beauty:with myhealthspecials.com.au!
Looking for the perfect gift? You'll find over 1000 great gift ideas for your family, friends and partners at www.myhealthspecials.com.au. Indulge them in a day spa, massage or even invest in a gym membership. Simply click on one of our 103 categories, locate a business in your desired area and print off your 'Boarding pass to better health' -voucher. or call and mention My Health Specials!
Check out these great businesses,
Medical Spa - Brisbane city and Toowoomba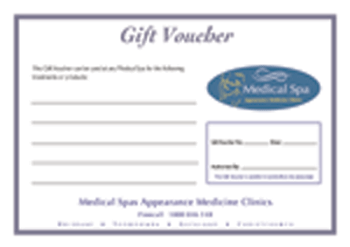 Arguably the Best Aerobic Workout Available!
Developed as a cross-training device for elite Nordic athletes 9 years ago, its fusion of acute performance and European style encourages easy transition from gentle broad-walk gliding, to a low impact, full-on total body, aerobic workout. It's about spirited people, a funky motion and a liberating sensation. Even if your workout is the gentle broad-walk stroll, you can still expect to stretch your hamstring, strengthen and tone your quadriceps and calf muscles, as well as trim down and firm up your thighs and buttocks! You will also strengthen your diagonal lower abdominals, lower back and shoulders. Not bad results from just having a bit of fun.
Receive A FREE personal training session with every Kickbike!*
Visit www.kickbike.com.au or for more information contact Bruce Cook on Ph 1300 854257- Mobile 0407 699884 - email bruce@kickbike.com.au
Health warning: Side effects include toned legs, pert buttocks and a sense of wellbeing. Please moderate usage.
Ascot Inner Faces - Hamilton

To Make You Look & Feel Your Best!

We provide you with the most scientifically backed cosmosecutic products & services that give you true results. To give you the best possible treatment, every time you visit us in a very friendly environment.

Stockists of:
Environ

Payot

Jane Iredale
INTRODUCTORY OFFERS
Complimentary aromatherapy back massage with every facial
Complimentary skin treatment with purchase of two or more product
Complimentary petite manicure with any electrolysis for first timers in my salon (One voucher per customer- mention myhealthspecials.com.au)
Urban Domain Skin & Body - Brisbane City
We pride ourselves on always providing the best service to our clients by highly trained and experienced beauty therapy consultants.

We use and recommend the world renowned Thalgo & Alpha H skin care ranges.

BODY SCRUB SPECIAL for $55

Get ready for summer with our fantastic Aromatherapy body special.
Would you love to have smooth and silky skin? The solution is to get rid of that dry winter skin and Exfoliate it.
Renew and awaken your skin with this wonderful body exfoliation and moisturising treatment.
We will get to those hard to reach areas like your back.

As an added bonus, we will include a head, neck and shoulder massage. All this for $55. Take advantage of this special offer NOW.
GREAT BUSINESSES TO CHOOSE FROM,
Le Mirage day Spa- City & Sunnybank
Elysium Hair and Beauty - Brisbane City
Quantum Physiques Personal Training
ZEST Health Clubs - 12 locations
Katrina's Beauty Works - 8 locations!
Brisbane Holistic Health Centre - City
The Skin Management Centre - Brisbane City
Apollos Day Spa & fitness centre - Wooloongabba
Urban Retreat - 3 locations
Camp Eden Health Retreat - Gold Coast
Essential Health - National
Elite Fitness Equipment - 8 locations
Hairfree Centres - National
ICE Hair Beauty Body - Bulimba
Innova Pacific Salt Crystal Lamps - National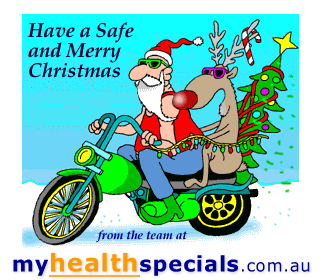 Jacaranda Therapies Natural Therapies- Rosalie
Liveitup.net.au Health products - National
Living Valley Springs Health Retreat - Sunshine Coast
Mosaic Hair Body Skin Make-up - West End
Personal Best Total Fitness Solutions - 6 locations
Aquaman - National
Vanden Bergh Natural Therapies - Stafford
WOW Health - Hamilton
Goodlife Health Club - 8 locations
Outshine - West End
Outshine - New Farm
Fitness Market - New Market
Nirvana Rejuvenation Day Spa - Lutwyche
Rainesforest Massage - Indooroopilly
Only Fitness - 3 locations
Stephanies - Bulimba
By the Sea Massage & Affordable Day Spa - Kelvin Grove
Clear Mountain Sanctuary Spa - Clear Mountain
Workout World - Aspley
Results Skin Centre - Bardon and St Lucia
Belle Affair Skin therapy & Day Spa- Albany Creek
For more Beauty clinics and Day Spas clickhere
For Natural Health idea's clickhere
For Fitness idea's clickhere
Give the gift of health and beauty!
Nourished.com.au:Natural Health, Wellness and Lifestyle!

Gift to You By Joanne Hay
This experiment promises to help you * feel better instantly * enjoy supportive, synergistic, exciting relationships * increase your prosperity and abundance * experience vibrant health * know peace of mind * supercharge your creative juices * magnetize the realization of your dreams and goals * make a profound difference in the lives of many people A beautifully simple idea that will change the world. clickhere

Brought to you by www.nourished.com.au
Short and Sweet: Christmas Pudding!
Serves 10 people
Ingredients

|250g Australian Butter|1 cup castor sugar|5 eggs|2 teaspoons vanilla essence|1 1/2 cups plain flour|1/2 teaspoon baking soda|3 cups fresh breadcrumbs|1 1/2 cups firmly packed chopped raisins|1 1/2 cups sultanas|1 cup currants|1 1/2 cups chopped dates|1/2 cup mixed peel|1/2 cup chopped glace cherries|1/2 teaspoon ground cinnamon|1/2 cup chopped blanched almonds|BRANDY BUTTER|125g Australian Butter, extra|1 cup castor sugar, extra|2 tablespoons brandy|1 teaspoon vanilla essence|few drops fresh lemon juice|1/2 teaspoon ground cinnamon, extra

Method
Soak a pudding cloth in warm water. Ring out excess water and sprinkle one side with flour. Cream butter and sugar together until light and fluffy. Beat in eggs and vanilla essence. Sift flour, salt and soda together and fold into mixture. Mix in breadcrumbs, fruits, cinnamon and almonds. Place the pudding mixture in the centre of the prepared cloth (on the floured side). Pull cloth firmly around mixture and secure with string. Boil, covered in plenty of boiling water, for 4 hours, taking care to replace with boiling water as it evaporates (place an upside down plate in the base of the pot so the pudding doesn't touch the bottom). When storing, hang pudding in a dry place. Reboil pudding in cloth for 1 hour before serving. Remove cloth, place on serving platter and serve with brandy butter (see below).|Brandy Butter - Cream butter and sugar together. Gradually blend in remaining ingredients. Spoon into a serving dish. Cover and refrigerate until required.
Brought to you by www.dairyaustralia.com.au
Laughter is the best medicine!
The Govinator
Jean Claude Van Dam, Steven Segal, and Arnold Schwarzenagger all decide to go out trick-or-treating as musical composers for Halloween. They go into a costume store and look for masks. Jean Claude sees a costume that he likes and says, "I think I'll go as Beethoven." Steven Segal sees a costume that grabs his attention and says, "I'll be Mozart." Arnold had a tough time finding a costume that he liked, but he eventually found one that appeased his interest. He picks up a costume and said, "I'll be Bach."
Quote of the month!

There would be nothing to frighten you if you refused to be afraid. -Gandhi
Win a $200 Voucher Thanks to BodiZone!
BodiZone is proudly a 100% Australian owned and operated company. Based in Geebung Brisbane we are dedicated to being the leader in high quality protein powders that are carbohydrate controlled that will help assist you in reaching your desired health and fitness goals.

Our aim is to get you into the best shape of your life and keep you there forever. We believe being fit and healthy is an achievable goal for most people and we have dedicated our resources to developing simple yet effective ways to help you stay in shape all year round. We have designed easy to follow eating and training programs with all the advice you will need to make informed decisions on your personal nutrition and training needs. clickhere
Super Special - "Musashi Fat Metaboliser". RRP $72.20 MHS price $43.20!
Delivery Australia wide!
Don't forget that all subscribers to Naturally Happy are automatically included in all our giveaways- GOOD LUCK!
Click here for more details.
.
In the next issue of "Naturally Happy"
Gym & Personal Training Guide

Fitness Market

Network Spinal Analysis

Lifestyle Physical Therapies

nourished.com.au!

Short and sweet!
My Health Specials provides this information for your personal education and enrichment. Information provided should not be used for diagnosing or treating a health problem or disease. Nor should the information replace the advice of your health care practitioner. Always seek professional advice if suffering an illness. My Health Specials Pty Ltd and all parties involved in the conception, production, ongoing maintenance and operation of Naturally Happy accept no liability and no responsibility for any damage whatsoever arising from or in connection to your use or operation of the website or information contained in this e-magazine.