Sylk: Putting The Life Back in Your Sex Life!
Putting the life back in your sex life A good sex life not only adds a lot of personal happiness, it's good for you. Like Sylk, the unique natural personal lubricant made from an extract of the very clever Kiwi fruit vine. Clever because from one end, the Kiwi vine produces fruit with lots of health benefits and from the other - a slippery, non-sticky fluid with a very exciting feel.

Sylk improves your sex life by putting you in the mood faster, then enhancing sensitivity and sexual pleasure. The silky fluid is so like your own, it's hard to tell the difference and many can't. Perhaps that why men love it too!

Unlike nearly all other lubricants, Sylk doesn't contain petrochemicals like Propylene Glycol and Paraben preservatives or other harsh synthetics. Plus Sylk's gentle formulation is designed to keep tender bits healthy as its natural ingredients inhibit micro-organism growth, yeast fungus and bacteria and soothe any sore points.

TIP: Become a Hot Sex Goddess You don't need a sticky warming gel, simply warm your bottle of Sylk in another container or hot water or in the microwave for 20 seconds and shake before use. Please be careful not to overheat it and burn yourself. Warmed Sylk is especially de luxe for erotic massage! Put the bottle in a glass of hot water to keep it warm or on hot and sultry nights, try it straight from the fridge.

TIP: Making Condoms More Fun Give your condom wearer more feeling and pleasure - carefully put a drop or two of Sylk on the top of the penis or inside the top of the condom before wearing to increase stimulation.

Sylk's unique moisturising properties to enable fingers and massagers to glide smoothly and sensuously, and make the sensations feel more intense. Which makes it vital when you're using a vibrator and ideal to use with all sex toys.

Sylk can also be used to prevent joggers rash, neat as a shaving gel (great for your skin), stop the G-string bite, remove tight rings, unstick stubborn zippers and when on that wicked weekend away, a quick-fix solution for a squeaky bed-head!

And more good news, Sylk's discreet little bottle is the ideal size to hide around the house - under the pillow, in the lounge, the car and your handbag. You never know when you might want some and that perfect timing and mood can be ruined if you don't have Sylk at hand. (It's got a long shelf life so think about a 'six' pack or one of the other value deals on line at the site below.)

Sylk has now been sold worldwide for over 16 years - isn't it time you enjoyed more sexy, silky fun with the ultimate natural pleasure-enhancer he'll love as much as you?! www.sylk.com.au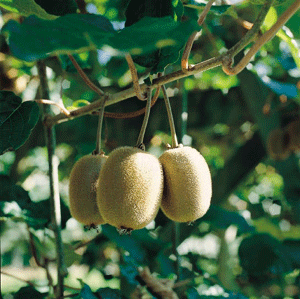 Next Generation Express Fitness:Rapid Results, Personal Service!
Feel like some exercise ? We have something for all age groups. From the experienced gym participant to the beginner who just wants to improve their fitness levels. Professional advice is available for all clients. Planning your fitness is our priority.

Take advantage of some of the best gym equipment in a positive environment.
Personal service on the gym floor

Fitness evaluations

Personalised programs

Latest equipment for cardio and strength training

Cardio equipment

Strength equipment

Pin loaded express equipment

Body Pump, Balance and RPM spin

GUARANTEED RESULTS & FRIENDLY CLIENT SERVICES INTRODUCTORY OFFER

When you join for 6 or 12 months, you will also get 3 free personal training sessions. ( mention myhealthspecials.com.au)

For further detail clickhere or call 07 3839 5522 or email bill@nextgeneration-expressfitness.com.au

Electro-Reflexologist:Outstanding Results for Boosting Circulation!
The Electro-Reflexologist is an excellent way to boost circulation and reduce aches, pains, swelling and cold feet that can make your daily life physically uncomfortable.

Outstanding results for boosting circulation

Uses medically approved

static electrical currents

Generates a full body

reflexology treatment

6 additional body pads for targeting pain specific areas

Totally safe and non invasive treatment
Target problematic areas using the medically approved static electrical currents either through the electronic foot pads and or the 6 independent body pads. Improve your circulation in hard to reach joints. Speeds recovery to muscular tears and strains. A safe non invasive way to reduce swelling, aches and pains.
The Circulation Booster is registered as a medical device with the Therapeutic Goods administration in Austrlia and is available without prescription.
INTRODUCTORY OFFER
Christmas special $349.00 normally $399.00 - save $50 ( mention myhealthspecials.com.au)

For further detail clickhere or call 0707 5441 6885/M:0425 246 821 or email bodyvision@bigpond.com

Holosync:Meditate Deeper than Zen Monk!
Give the Gift of Health & Beauty:with myhealthspecials.com.au!
Looking for the perfect gift? You'll find over 1000 great gift ideas for your family, friends and partners at www.myhealthspecials.com.au. Indulge them in a day spa, massage or even invest in a gym membership. Simply click on one of our 103 categories, locate a business in your desired area and print off your 'Boarding pass to better health' -voucher. or call and mention My Health Specials!
Check out these great businesses,
Medical Spa - Brisbane city and Toowoomba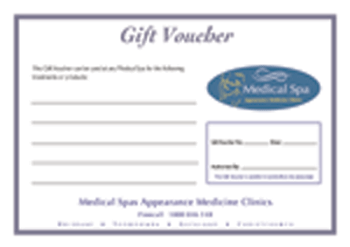 Risc Hair and Beauty - West End
RiSC Hair & Beauty, located in the heart of West End, has become a hot spot when it comes to hair styling and beauty services.

Since launching 5 years ago Ricky and his team have built a solid reputation within the industry. Having created a full service salon they have also built a buzz with their 'Most Loved Facials'.

RiSC Hair & Beauty have a diversified client base of women and men of all ages and hair types, including executives, actors, business owners, models and teachers, who rely on Ricky's teams knowledge and expert talents for professional and personal hair and beauty care.

Ask about our Gift Certificates


Urban Domain Skin & Body - Brisbane City
We pride ourselves on always providing the best service to our clients by highly trained and experienced beauty therapy consultants.

We use and recommend the world renowned Thalgo & Alpha H skin care ranges.


Innova Pacific Salt Crystal Lamps - National
saltcrystal lamp [soltkrist'l lamp] noun also known as salt lamp or saltlamp.

Beautiful, millions of years old, salt rock crystal, known for its ability to ionise the air, thus enhancing your well being and improving your health. Nature's own air ionisers and purifiers. A special type of rock crystal and an ideal and unique gift!

Our well being and our efficiency are considerably dependent on the quality of the air we breath. Air consists of many electrically charged particles -- positively, negatively charged or neutral particles.

Many people are aware of the benefits of negative ions on our health. Negative ions are essential for our health and well being. The freshness of the air after a thunderstorm, on a mountain top, or by the seaside, are due to the high concentration of negative ions in the air. On the other hand, the reduced well being one feels in highly polluted areas, artificially air conditioned offices, or when certain hot dry wind conditions exist, are usually due to an unduly low negative ion balance (and therefore high proportion of positive ions).

Salt crystal lamps are known to improve the quality of the air by producing negative ions which are good for our health.

Use the lamps in your office, by your bedside, in your meditation room, in the baby's room, as a night light in the hallway and just anywhere you want to create a clean serene environment.
Apollos Day Spa & fitness centre - Wooloongabba
Urban Retreat - 3 locations
Camp Eden Health Retreat - Gold Coast
Elysium Hair and Beauty - Brisbane City
Essential Health - National
Elite Fitness Equipment - 8 locations
Hairfree Centres - National
ICE Hair Beauty Body - Bulimba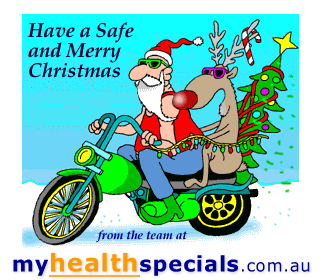 Jacaranda Therapies Natural Therapies- Rosalie
Le Mirage day Spa- City & Sunnybank
Liveitup.net.au Health products - National
Living Valley Springs Health Retreat - Sunshine Coast
Mosaic Hair Body Skin Make-up - West End
Personal Best Total Fitness Solutions - 6locations
Quantum Physiques Personal Training - New Farm
Aquaman - National
Vanden Bergh Natural Therapies - Stafford
WOW Health - Hamilton
ZEST Health Clubs - 12 locations
Goodlife Health Club - 8 locations
Outshine - West End
Outshine - New Farm
Katrina's Beauty Works - 8 locations!
Nirvana Rejuvenation Day Spa - Lutwyche
Rainesforest Massage - Indooroopilly
Brisbane Holistic Health Centre - City
Stephanies - Bulimba
By the Sea Massage & Affordable Day Spa - Kelvin Grove
Clear Mountain Sanctuary Spa - Clear Mountain
Results Skin Centre - Bardon and St Lucia
The Skin Management Centre - Brisbane City
Belle Affair Skin therapy & Day Spa- Albany Creek
For more Beauty clinics and Day Spas clickhere
For Natural Health idea's clickhere
For Fitness idea's clickhere
Give the gift of health and beauty!
Nourished.com.au:Natural Health, Wellness and Lifestyle!

In a study titled Scholastic Achievement and Demographic Characteristics of Home School Students in 1998, some of the conclusions were: * Home schooled students watch significantly less television than their traditionally schooled peers * Home schooled students have access to significantly more computer use than their traditionally schooled peers * Home schooled students scored significantly higher scores in all subject areas in all grades than either their public or private schooled peers more...

Brought to you by www.nourished.com.au
During his journeys mid 20th century, Weston Price discovered several similarites between the primitive cultures he studied. One such similarity is the use of fermented food. The reason for this was not just a lack of modern refrigeration. Fermented foods provide our bodies with a bounty of health promoting bacteria. Predigestion of the foodstuffs deliver higher nutritional value and disable any antinutrients present, saving our digestive aparatus further labour.
This recipe is based on one from Sally Fallon's book, Nourishing Traditions.
* 1 head cabbage, Wombok (chinese cabbage) is best but any cabbage will do. * 1 bunch shallots * 1 cup grated carrots * 1/2 cup grated daikon radish (can use ordinary radish or omit) * 1 tablespoon freshly grated ginger * 3 cloves garlic, minced * 1/2 teaspoon dried chilli flakes and/or 1 teaspoon fresh chilli, finely chopped, use chilli to your taste. * 1 tablespoon sea salt (fine ground) * 4 tablespoons whey made fresh from raw milk, leave raw milk on the bench it will turn to cheese and whey within a few days (if fresh whey is not available just add another tablespoon of sea salt)
Shred or grate the cabbage. Wombok ferments well just shredded while other harder cabbages need to be chopped up a little more or grated. Combine all ingredients in a bowl and pound with a wooden pounder or meat tenderising hammer. We use a pick handle in a bucket when we ferment alot at once. Pound until the vegetables release their juices, so that when the mixture is in the pickling jar or crock and pressed down firmly, the juices cover the vegetables. Some recipes only use brine (salt water) covering the vegetables. We find crushing the mix helps it ferment quicker and we are always in a hurry to get into our next batch of kimchi. Grated and crushed sauerkrauts are also easier to feed to the kids. We hide sauerkraut in the mashed potatoes.
Press the mixture firmly into the jar or crock and leave at least an inch to the top of the jar. Cover tightly and keep at room temperature for 3 days before transfering to the fridge. If you are using recycled jars make sure you used plastic lidded ones.
It will taste good after this initial ferment but in two weeks it will taste better. It's a matter of taste but if you can keep from eating it Kimchi at the 4 month mark is Divine.
Brought to you by www.nourished.com.au
Laughter is the best medicine!
5 ways to confuse Santa Claus
1. Instead of milk and cookies, leave him a salad, and a note explaining that you think he could stand to lose a few pounds.
2. While he's in the house, go find his sleigh and write him a speeding ticket.
3. Leave him a note, explaining that you've gone away for the holidays. Ask if he would mind watering your plants.
4. While he's in the house, replace all his reindeer with exact replicas. Then wait and see what happens when he tries to get them to fly.
5. Keep an angry bull in your living room. If you think a bull goes crazy when he sees a little red cape, wait until he sees that big, red Santa suit!
Quote of the month!

"It takes less time to do a thing right than to explain why you did it wrong." – Henry Wadsworth Longfellow, poet
Win a $200 Voucher Thanks to BodiZone!
BodiZone is proudly a 100% Australian owned and operated company. Based in Geebung Brisbane we are dedicated to being the leader in high quality protein powders that are carbohydrate controlled that will help assist you in reaching your desired health and fitness goals.

Our aim is to get you into the best shape of your life and keep you there forever. We believe being fit and healthy is an achievable goal for most people and we have dedicated our resources to developing simple yet effective ways to help you stay in shape all year round. We have designed easy to follow eating and training programs with all the advice you will need to make informed decisions on your personal nutrition and training needs. clickhere
Super Special - "Musashi Fat Metaboliser". RRP $72.20 MHS price $43.20!
Delivery Australia wide!
Don't forget that all subscribers to Naturally Happy are automatically included in all our giveaways- GOOD LUCK!
Click here for more details.
.
In the next issue of "Naturally Happy"
My Health Specials provides this information for your personal education and enrichment. Information provided should not be used for diagnosing or treating a health problem or disease. Nor should the information replace the advice of your health care practitioner. Always seek professional advice if suffering an illness. My Health Specials Pty Ltd and all parties involved in the conception, production, ongoing maintenance and operation of Naturally Happy accept no liability and no responsibility for any damage whatsoever arising from or in connection to your use or operation of the website or information contained in this e-magazine.