Brain Gym: Get Your Brain into High Gear!
Do you often feel your Brain is just not in gear and you struggle along all day when you could be flying along in high gear. Understanding some of the basic ideas around brain integration and using the simple tools of Brain Gym will allow you to get your brain back into high gear and be more creative, productive and less stressed.

Everyday stresses tend to prevent full brain integration leading to visual and auditory stress, tiredness, poor creativity and poor productivity. The 3 basic levels of brain integration are left to right, back to front and top to bottom. We can look at them one at a time. A high level of left to right brain integration allows the more creative, fluid thinking right brain to operate alongside the logic, more rigid thinking left brain bringing both these function to the task at hand. Under stress we tend to switch of our right brain and focus more with our logical left which means we don't always get the best result. Good levels of left to right integration will also reduce visual stress for example sitting in front of a computer screen for a long time. Useful Brain Gym exercises are Lazy 8's and Brain Buttons.

Back to front brain integration helps to integrate our memories ( held in our back brain) with our current thinking (a front brain activity) so that we can create new experiences for ourselves and build on our past. Low levels of integration on this axis mean we tend to repeat our past mistakes, creating new experiences is difficult and we tend to stand back and observe the world instead of getting involved. This imbalance also tends to create a lot of stress in the neck leading to pain. Useful Brain gym exercises are Footflex and Gravity Glider.

Top to bottom axis of the brain integrate our emotional and thinking selves. An imbalance here leads to emotions running our lives or thinking without any emotional input. Useful Brain gym are positive points and Hook ups.

In conclusion Brain gym is used for personal development, reducing stress and improving productivity at work and helping children overcome learning problems. Brain gym is a series of activities developed and researched by Dr Paul Dennison in the 1980's. due to its success it is now available in 80 countries around the world.

Business Training Seminars in Brain gym are available from Barry Summerfield Ph 07 3847 3930 or visit our website www.braingym.com.au
Reiki: With The Academy of Reiki!
What is Reiki? One of the most effective self-help methods to emerge from the upsurge in alternative therapies over the past two decades is REIKI. REIKI (pronounced Ray-key) is a Japanese word meaning "Universe Life Energy", the vital, creative force that flows through everything. When used as a therapy, referred to as the Usui System of Natural Healing, it an energy balancing technique for improving and maintaining health, based on the principal that a balanced energy system leads to a healthy mind and body.

In these difficult times, many people are looking for something with which to enrich their lives. Whether this enrichment takes the form of relief from pain and stress (physical, emotional or mental), the ability to make better quality choices or nourishment of the spiritual aspect of their being, millions of people throughout the world use REIKI for this purpose.

REIKI is not learned in the sense of becoming proficient in a technique, but rather learning to work with energy to achieve inner harmony, which leads, in turn, to health and well being. It does not depend on one's intellectual capacity as it is passed from Teacher to student through the transfer of energy and thus is available to everyone regardless of age, education or culture.

REIKI is a gift with many benefits. Here are a few areas in which it has been helpful.
Relieving pain and discomfort of chronic diseases

Day to living (headaches, colds, flu, cuts, burns, fatigue, stomach upsets, sprains etc)

Promoting recovery from surgery

Strengthening the immune system and increasing vitality, thus reducing the incidence of illness and injury

Reducing stress and tension and promoting relaxation

Providing the equivalent of about 3 hours sleep

Replenishing and re-vitalising depleted energy

Enhancing creativity through better communication between the left and right hemispheres of the brain

A unique and powerful tool for personal growth and improving the quality of life

Experiencing inner strength, love for ourselves, and the ability to communicate these expressions of love and strength to others

Helping us take responsibility for our lives and to experience positive feelings of balanced wellness

Helping to change our mode of belief systems and to release negative feelings about people and past experiences

The Academy of Reiki conducts workshops in all aspects of Reiki, for those wishing to learn for their own benefit, those wishing to become a therapist and also for those wishing to become a Reiki Master/Teacher. Academy of Reiki.
GPO Box 2820 Brisbane 4001 www.academy-reiki.com.au
For further details clickhere or contact 1800 880 810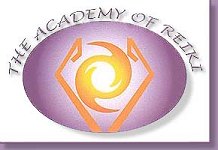 Healthy Inspirations:The Solution for Healthy, Lasting Weight Loss!
Healthy Inspirations empowers women to change their lifestyle habits so they lose weight and feel good for good.

The women's only exercise and weight loss centres located around Australia help women get out of the rut of yo-yo dieting and dependency on special diet foods.

Members typically lose two to four kilograms a month when they follow the Healthy Inspirations program with four components: an individualised eating plan using regular supermarket foods; one-on-one coaching three times a week; simple exercise; and relaxation therapy in a massage chair once a week.

Unlike other 'miracle' weight loss solutions that are impossible to maintain, Healthy Inspirations helps women learn new healthy eating, exercise and relaxation habits for life.

The notion that all diets work but people don't stick to them is overcome with close monitoring, support, accountability and follow up three times a week and that's what makes all the difference.

Unlike women's gyms, Healthy Inspirations centres are personalised, with no overcrowding and are non-intimidating for women of all ages, shapes and sizes.

Four essential components to healthy, long term and successful weight loss include:-

Nutritional Program
Did you know that 80% of successful weight loss is learning how to eat in a healthy way that sustains an energy deficit? At Healthy Inspirations, members learn how to select and eat regular supermarket foods as part of dietician-supported eating plans that are sensible, filling and tasty. The bonus is the whole family benefits and everyone can incorporate this eating plan into their lifestyle and maintain it forever.

One-on-One Coaching
The National Health & Medical Research Council (NHMRC) says people who want to lose weight need regular contact and support from health professionals. At Healthy Inspirations, members meet with our trained Lifestyle Consultants up to three times a week during the Healthy Weight Loss stage. These quick but crucial visits help members stay focused and ensure they are accountable for their eating and exercise habits.

Easy-to-follow Resistance-Based Exercise Circuit
A 30-minute fitness circuit is part of Healthy Inspirations' healthy weight loss and exercise program. This Australian-made equipment is fully adjustable and lets members exercise in an easy, non-intimidating circuit that is monitored and adjusted to suit each woman's needs. Outcomes include improved weight management, improved muscle tone, improved confidence and new friends. All of this is done in a friendly, relaxed and fun environment.

Relaxation Therapy
Although less recognized, weight gain and successful weight loss is influenced by life stresses and pressures. Hunger can be triggered by stress-induced hormonal imbalances. So, at Healthy Inspirations members can enjoy a weekly relaxation session in a luxurious Shiatsu massage chair. Located in a private room, you can lie back and relax in complete privacy.

Healthy Inspirations has been in Australia for almost 5 years and now has 22 centres around the country. If you want effective, long term, healthy weight loss that lasts for life, give Healthy Inspirations a call.

For more information, visit www.healthyinspirations.com.au or call (07) 3378 6111.


INTRODUCTORY OFFER
Call for an Obligation-Free FREE Trial Week ( mention myhealthspecials.com.au)
Click the below links for your local area,
Healthy Inspirations - Indooroopilly 07 3378 4709
Healthy Inspirations - Kenmore 07 3878 5222
Healthy Inspirations - Mitchelton 07 3355 1149
Healthy Inspirations - Mt Gravatt (07) 3420 4233
Healthy Inspirations - Palm Beach 07 5598 4845
Healthy Inspirations - Toowoomba 07 4638 0222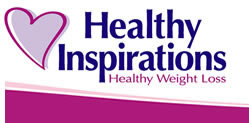 Holosync: Meditate Deeper than Zen Monk!

The benefits of meditation on the mind and body have been known for thousands of years and have recently been validated in scientific studies. Unfortunately, many people find it difficult to meditate and give up without receiving these benefits. This problem has now been solved with the release of a powerful audio technology called Holosync that sends a very specific stimulus to the brain and creates states of deep meditation, quickly and easily.

Stimulating the brain with Holosync releases stress-reducing chemicals that are highly pleasurable. Most people go easily into a deep, trance-like meditative state normally only attained by experienced monks who have been meditating for over 20 years. In fact, EEG studies show the brain patterns experienced are actually deeper than those attained by monks.

As new neural pathways connect and synchronise the two sides of the brain, individuals develop what scientists call "whole brain functioning," which improves learning, intuition, mental clarity, creativity, concentration, and intelligence, as well as amazing quantum leaps in insight and self-awareness.

New research also reveals that even short-term exposure to Holosync creates significant increases in DHEA which is a precursor, or source ingredient, to virtually every hormone your body needs and is a buffer against stress-related hormones . It is a key determinant of physiological age. When DHEA levels are high, the body is at its peak - vibrant, healthy, and able to combat disease effectively.

Holosync also increases your ability to deal with stress and releases emotions such as anger, fear, sadness and anxiety. When Holosync is used regularly over time, many people discover that dysfunctional feelings and behaviours fall away - even those that have stubbornly resisted change in the past.

INTRODUCTORY OFFER
For more details and a FREE report and demo audio CD (or tape), call Freecall 1800 70 70 47 (24hrs, 7 days) ( mention myhealthspecials) or clickhere

Give the Gift of Health & Beauty:with myhealthspecials.com.au!
Looking for the perfect gift? You'll find over 1000 great gift ideas for your family, friends and partners at www.myhealthspecials.com.au. Indulge them in a day spa, massage or even invest in a gym membership. Simply click on one of our 103 categories, locate a business in your desired area and print off your 'Boarding pass to better health' -voucher. or call and mention My Health Specials!
Check out these great businesses,
Medical Spa - Brisbane city and Toowoomba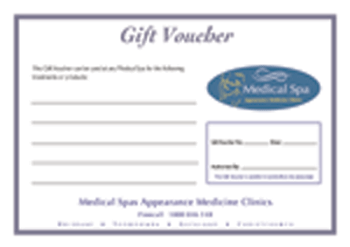 Risc Hair and Beauty - West End
Ascot Inner Faces - Hamilton
Urban Domain Skin & Body - Brisbane City
Apollos Day Spa & fitness centre - Wooloongabba
Outshine - West End
Outshine - New Farm
Katrina's Beauty Works - 8 locations!
Nirvana Rejuvenation Day Spa - Lutwyche
Rainesforest Massage - Indooroopilly
By the Sea Massage & Affordable Day Spa - Kelvin Grove
Clear Mountain Sanctuary Spa - Clear Mountain
Results Skin Centre - Bardon and St Lucia
The Skin Management Centre - Brisbane City
Belle Affair Skin therapy & Day Spa- Albany Creek
For more Beauty clinics and Day Spas clickhere
For Natural Health idea's clickhere
For Fitness idea's clickhere
Give the gift of health and beauty!
Nourished.com.au:Natural Health, Wellness and Lifestyle!

Turn the Tide By Joanne Hay
Turn the Tide is an innovative program that Americans are using to make a difference for our environment. Turn the Tide, an initiative of The New American Dream offers nine simple actions almost anyone can take and then instantly shows the positive impact of each reported action. Sounds inspiring, let's join in. (more…)

Brought to you by www.nourished.com.au
Short and Sweet: Home Made Ice Cream!
Some families have the rule, "eat everything on your plate or you don't get dessert". In our family, if anyone doesn't like the dinner (as long as they actually taste it) there's no problem because dessert is just as nourishing as the meal. With whole raw eggs, raw cream and natural sweetening, our ice cream is a delicious, nutritionally dense wholefood.

We use raw cream which is very expensive, but worth it. Using real cream, you won't need to eat much at once. A couple of tablespoons is enough to satisfy most adults.


3 egg yolks maple syrup or rapadura to taste.

1 tablespoon vanilla extract

3 cups heavy cream (raw is best)

optional: a splash of raw milk to make a soft serve version using an ice cream maker.

Beat egg yolks and blend in remaining ingredients. Pour into an ice cream maker and process according to instructions. If you don't have an ice cream maker: blend and freeze, take it out after 1 hour and beat by hand vigorously, repeat every hour until complete (usually 5-6 hours).

Of course there are variations like, chocolate (using organic fair trade cocoa), chocolate chip (rapadura chocolate), and adding berries or coconut.
Brought to you by www.nourished.com.au
Laughter is the best medicine!
What To Say About A Christmas Gift You Don't Like
10. Hey! There's a gift!
9. Well, well, well ...
8.Boy, if I had not recently shot up 4 sizes that would've fit.
7. This is perfect for wearing around the basement.
6. Gosh. I hope this never catches fire! It is fire season though. There are lots of unexplained fires.
5. If the dog buries it, I'll be furious!
4. I love it -- but I fear the jealousy it will inspire.
3. Sadly, tomorrow I enter the Federal Witness Protection Program.
2. To think -- I got this the year I vowed to give all my gifts to charity.
And the Number One Thing to say about a Christmas gift you don't like:
1. "I really don't deserve this."
Quote of the month!

I don't know the key to success, but the key to failure is trying to please everybody." – Bill Cosby, comedian
Win a $200 Voucher Thanks to BodiZone!
BodiZone is proudly a 100% Australian owned and operated company. Based in Geebung Brisbane we are dedicated to being the leader in high quality protein powders that are carbohydrate controlled that will help assist you in reaching your desired health and fitness goals.

Our aim is to get you into the best shape of your life and keep you there forever. We believe being fit and healthy is an achievable goal for most people and we have dedicated our resources to developing simple yet effective ways to help you stay in shape all year round. We have designed easy to follow eating and training programs with all the advice you will need to make informed decisions on your personal nutrition and training needs. clickhere
Super Special - "Musashi Fat Metaboliser". RRP $72.20 MHS price $43.20!
Delivery Australia wide!
Don't forget that all subscribers to Naturally Happy are automatically included in all our giveaways- GOOD LUCK!
Click here for more details.
.
In the next issue of "Naturally Happy"
My Health Specials provides this information for your personal education and enrichment. Information provided should not be used for diagnosing or treating a health problem or disease. Nor should the information replace the advice of your health care practitioner. Always seek professional advice if suffering an illness. My Health Specials Pty Ltd and all parties involved in the conception, production, ongoing maintenance and operation of Naturally Happy accept no liability and no responsibility for any damage whatsoever arising from or in connection to your use or operation of the website or information contained in this e-magazine.