Fit Minds & Bodies: Lifestyle Management!
Fit Minds & Bodies is a lifestyle management company that is the brain child and passion of Kellee Waters, Managing Director and Psychologist-Coach. Kellee's own personal experiences with childhood obesity, eating disorders, yo-yo dieting, emotional overeating and family obesity joined with her psychology degree developed into the business idea of Fit Minds & Bodies. Kellee has developed psychological based programs to help clients with sustainable change in the areas of weight and lifestyle issues. Kellee is also an ex-competitive Dancesport (Ballroom) Professional giving her the ability and expertise to develop psychological based performance and athletic coaching programs.

Fit Minds & Bodies is a lifestyle management company that specialises in:

Reducing lifestyle diseases

Weight management

Healthy families

Wedding and marriage preparation

Performance & Athletic coaching

The Fit Minds & Bodies' team of qualified and registered professionals include:


psychologist-coaches (psychologists)

medical coaches (general practitioners)

nutritional coaches (dietitians)

fitness coaches (personal trainers)

Hypnotherapists

cooking coaches

Fit Minds & Bodies is focused, committed and motivated to promoting balanced programs of psychology, nutrition and movement (fitness) with the intention of combating yo-yo dieting, emotional overeating, weight gain and obesity. Fit Minds & Bodies' programs concentrate on the mind and its power to influence nutritional and movement (fitness) choices.

Come and join our latest, new and exciting program - WEIGHT MANAGEMENT SUPPORT NETWORK! The only weight management company that provides you with the expertise of a psychologist-coach, fitness coach and nutritional coach every week for the affordable price of $20 per week. Come and join like minded, motivated and committed people who want to be healthier, reach their goals and live their dreams. For more information visit our website or phone us on the contact number, at the end of the article.

The key to any success is your mind. For decades, athletes have understood that the key factor between a winner and the runner-up is mental toughness. You can be a winner too, if you add psychological coaching to your lifestyle management program. Just like winning athletes, you can use your mind to control your life and your lifestyle to be healthy, balanced and fulfilled. Fit Minds & Bodies will show you how to harness and develop your own weapon for success, with all skills and tools transferable to every aspect of their lives.

Fit Minds & Bodies has several programs that combat obesity and lifestyle diseases:
Support Networks - The only weight management group that provides you with the expertise of psychologist-coaches, nutritional coaches and fitness coaches every week for the affordable price of $20 per week (plus minimal joining fee). The only weight management company who is interested in how much you gain, not how much you lose!
Healthy Families - a program for the whole family. A program that helps families to gain knowledge, develop skills and work together toward reaching healthier, happier lives. Educational and skill development sessions by the psychologist-coach, nutritional coach and fitness coach in your home.
Group Programs - the team of Fit Minds & Bodies' team of professionals come to your home and present the educational and skill development sessions to a group of your friends or several families.
Individual Consultations - one-on-one consultation with any of the professional coaches of your choosing that, help guide and support you in reaching your goals.
Healthy Corporations - the team of coaches will come into your workplace and provide either a 12-week or ongoing program that promotes health, fitness, productivity and profitability.

Is risking your health worth it?
Can you afford not to try it?
Fit Minds & Bodies is the ticket to a better lifestyle!
INTRODUCTORY OFFER
"One free group network session or 10% off our normal package rates" clickhere for details or email enquiries@fitmindsandbodies.com.au
For more information phone our coaching consultants on 3356 9748,or visit our website www.fitmindsandbodies.com.au
How Healthy is Your Colon:By Gabrielle Earnshaw!

The body loves a good spring clean from time to time to encourage it to detox and eliminate. This leaves it ready to be strengthened by healthy, appropriate foods, exercise and nutritional supplements. Colonic Hydrotherapy is a simple, gentle way to do this.

Constipation is one of the major reasons people seek helpful treatments. The word constipation is derived from the latin word "constipatus" which means, "to press together", "to pack", "to cram". In essence being constipated means that the accumulation of faeces in the colon has become so packed that a proper daily evacuation becomes difficult or incomplete. A state of constipation may also exist, even though bowel movements may seem to be "normal", due to a build up of matter along the passageways of the colon. The average colon contains the waste of about 10-14 meals at any one time. In fact it is not unusual for people to have a build up of a minimum of 5 kilos of rotting matter in their bowel. Imagine that?

Colon Hydrotherapy helps break the cycle of overload. It helps turn the situation around by increasing transit time, improving bowel tone and vitality and helps hydrate the body. This hydration is very important the colonic treatment is actually an internal bath, gently cleaning and detoxing from the inside.

After a series of colonics many people say they feel lighter, more alive, their skin is clearer and the feeling of "fullness" or "bloatedness" is gone.

Remember,
"When you provide the body with the right conditions, it will heal itself".
INTRODUCTORY OFFER
Initial treatment including consultation $80!
For further details clickhere or contact 07 3277 2247


Healthy Inspirations:Healthy Weight Loss!
When it comes to losing weight, did you know that size doesn't matter….
You don't have to join the worlds biggest weight loss or fitness chains to lose weight effectively. Sometimes it is the smaller, boutique weight loss brands that will deliver more effective & affordable weight loss in a healthy commonsense fashion.

In fact there is a successful and unique weight loss program that is quietly gaining momentum in Australia. Healthy weight loss is now achievable via a program that is female friendly, utilizing up to date weight management and exercise research, and putting this together in an affordable, systemized fashion all under one roof.

Four essential components to healthy, long term and successful weight loss include:-
Nutritional Program
Did you know that 80% of successful weight loss is learning how to eat in a healthy way that sustains an energy deficit? At Healthy Inspirations, members learn how to select and eat foods that they buy from the supermarket, and this is put into dietician supported eating plans that are sensible, filling and tasty. The bonus is the whole family benefits and everyone can now incorporate this eating plan into their lifestyle and it can be maintained for ever.

One-on-One Coaching
The National Health & Medical Research Council (NHMRC) state that people wanting to lose weight, need regular contact and support from health professionals so at Healthy Inspirations, members meet with our trained Lifestyle Consultants up to three times per week during the Healthy Weight Loss stage. These quick but crucial visits help the member stay focused, while ensuring that they are accountable for their eating and exercise habits.

Simple to follow Resistance Based Exercise Circuit
Healthy Inspirations incorporates a 30 minute fitness circuit into the healthy weight loss and exercise program. This Australian made equipment is fully adjustable and allows the members to exercise in an easy, non-intimidating circuit which is monitored and adjusted to suit the members needs. Outcomes include improved weight management, improved muscle tone, improved confidence and the development of new friends. All of this is done in a friendly, relaxed and fun environment.

Relaxation Therapy
Although less recognized, weight gain and successful weight loss is influenced by life stresses and pressures. Many women would appreciate that a feeling of hunger can be triggered by stress induced hormonal imbalances. So, at Healthy Inspirations members can enjoy a weekly relaxation session in a luxurious Shiatsu massage chair. Located in a private room, the member can lie back and relax whilst remaining fully clothed and having no other staff involved.

Healthy Inspirations has been in Australia for almost 5 years and now has 22 sites around the country. To find out where these boutique healthy weight loss centres are you can go to www.healthyinspirations.com.au or ringing support office on 07 3378 6111. If you want effective, long term, healthy weight loss that is for life, then you should give Healthy Inspirations a call. Remember when it comes to losing weight, size doesn't always matter!
South East Qld locations
INTRODUCTORY OFFER
Call for an Obligation-Free FREE Trial Week ( mention myhealthspecials.com.au)
Click the below links for your local area,
Healthy Inspirations - Indooroopilly 07 3378 4709
Healthy Inspirations - Kenmore 07 3878 5222
Healthy Inspirations - Mitchelton 07 3355 1149
Healthy Inspirations - Mt Gravatt (07) 3420 4233
Healthy Inspirations - Palm Beach 07 5598 4845
Healthy Inspirations - Toowoomba 07 4638 0222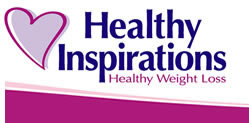 Have you heard?
There is a little old Queenslander house down in the heart of New Farm where everyone is welcome....

The house is filled with amazing practitioners, positive energy and abundant potential.

For the people of Brisbane it has been a catalyst for personal growth, self-realisation, positive life change and the pursuit of a truly holistic approach to wellness.

We have reached a landmark. indigoHouse is turning 5 in November 2005!!

Our thanks go to all of you, for it is you who continue to make indigoHouse a reality.

We extend to you this invitation to join us in our celebrations!

Sunday November 20 - OPEN DAY!
Meet the Practitioners!
Enjoy free demonstrations & talks through the day
Sample the therapies we have on offer
Happy hour celebration 3-4pm


About indigoHouse
The opening of indigoHouse in November 2000 was the culmination of several years of dreaming and planning by sister and brother Alison and David Lees.

They wanted to create a welcoming inner city place of healing and rejuvenation where a variety of counsellors and natural health practitioners could practice alongside each other.

While Alison has now moved on to other life challenges, indigoHouse owes much to her early vision and hard work.

The indigoHouse building was originally a workers cottage built in the 1920's. Extensive renovations in 1999- saw the downstairs used as a real estate office just prior to the commencement of indigoHouse.

The Name
indigo is known as a colour which represents healing and transformation.

House (rather than alternatives like centre), was chosen to capture the warmth, acceptance and informality of the clinic.

indigoHouse is written as all one word with a small i and a capital and bold H to reflect our logo which uses the H to form a house.
The Directors
David Lees is the business owner and one of the three Directors. He is a social worker who for several years has run his own human services training and consulting business.

David Casteleijn is a Naturopath & Herbalist who has been with indigoHouse since it first opened. He also lectures at the Australian College of Natural Medicine and is currently completing Masters studies in Herbal Medicine through the University of New England.

Michelle McClintock is a Psychologist and Counsellor who has also been with indigoHouse since it first opened. Michelle is currently completing a Diploma in Process Orientated Psychology, and facilitates workshops around Brisbane.


INTRODUCTORY OFFERS
$10 OFF YOUR FIRST NATUROPATH CONSULTATION OR $10 OFF YOUR FIRST MASSAGE VISIT!
For further details clickhere or call 07 3358 1311


860 Brunswick St New Farm Q 4005 e: info@indigohouse.com.au w: www.indigohouse.com.au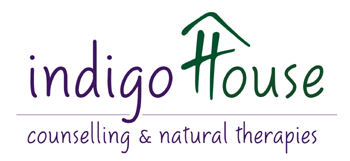 Give the Gift of Health & Beauty:with myhealthspecials.com.au!
Looking for the perfect gift? You'll find over 1000 great gift ideas for your family, friends and partners at www.myhealthspecials.com.au. Indulge them in a day spa, massage or even invest in a gym membership. Simply click on one of our 103 categories, locate a business in your desired area and print off your 'Boarding pass to better health' -voucher. or call and mention My Health Specials!
Check out these great businesses,
Medical Spa - Brisbane city and Toowoomba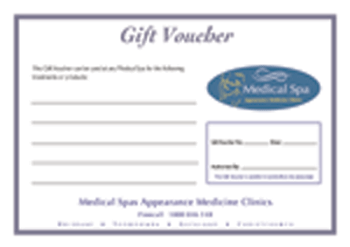 Urban Domain Skin & Body - Brisbane City
Nirvana Rejuvenation Day Spa - Lutwyche
Rainesforest Massage - Indooroopilly
By the Sea Massage & Affordable Day Spa - Kelvin Grove
Clear Mountain Sanctuary Spa - Clear Mountain
Results Skin Centre - Bardon and St Lucia
The Skin Management Centre - Brisbane City
Belle Affair Skin therapy & Day Spa- Albany Creek
For more Beauty clinics and Day Spas clickhere
For Natural Health idea's clickhere
For Fitness idea's clickhere
Give the gift of health and beauty!
Nourished.com.au:Natural Health, Wellness and Lifestyle!

Finding Health Close to Home: A Call for Localism By Charles Eisenstein
As small local businesses are replaced by national brands, communities become colonies where people hardly know each other and where neighbors are united not by social and economic ties, but by proximity only. Television and car culture contribute to the breakdown of community: no longer do we sit on the front stoop and watch people walking to the corner store, or chat at the baseball diamond and the post office. Instead we live our lives indoors, in private, except when we drive out of the neighborhood to shop, work, or socialize with carefully selected friends. Alarmed by these trends, social activists have taken up the cause of localism and the rebuilding of community. What many of us do not realize, however, is that localism is not just a worthy social cause, but an important health issue as well. (more…)

Brought to you by www.nourished.com.au
Short and Sweet: Luscious Fruit Whip!
Serves 2 people
Ingredients
1 x 220g tub peaches in mango juice, undrained|1 cup Australian Reduced Fat Milk, chilled|1 cup apricot nectar|1 scoop Australian Vanilla Ice Cream|2 ice cubes, crushed 2 small scoops Australian Vanilla Ice Cream, to serve, extra Method Blend fruit until finely chopped. Add the remaining ingredients and blend until thick and frothy. Serve with extra ice cream on the side of the glass.
serves 2
Nutritional Analysis per serve Serves: 2 Carbohydrates: 33/40 g Energy: 868/1104 kJ Calcium: 217/383 mg Protein: 7/12 g Fat: 5/6 g
Brought to you by www.dairyaustralia.com.au
Laughter is the best medicine!
A little old lady goes into a shop and explains to the assistant that she wants some wool to knit a coat for her dog. " how much do you want?" asks the assistant. "I don't know says the little old lady". Why don't you bring your dog in and then we can measure him"? suggests the assistant
"Oh no I couldn't do that," says the old lady. It's meant to be a surprise for his birthday."
Quote of the month!

I still need more healthy rest in order to work at my best. My health is the main capital I have and I want to administer it intelligently." - Ernest Hemingway
Win a $200 Voucher Thanks to BodiZone!
BodiZone is proudly a 100% Australian owned and operated company. Based in Geebung Brisbane we are dedicated to being the leader in high quality protein powders that are carbohydrate controlled that will help assist you in reaching your desired health and fitness goals.

Our aim is to get you into the best shape of your life and keep you there forever. We believe being fit and healthy is an achievable goal for most people and we have dedicated our resources to developing simple yet effective ways to help you stay in shape all year round. We have designed easy to follow eating and training programs with all the advice you will need to make informed decisions on your personal nutrition and training needs. clickhere
Super Special - "Musashi Fat Metaboliser". RRP $72.20 MHS price $43.20!
Delivery Australia wide!
Don't forget that all subscribers to Naturally Happy are automatically included in all our giveaways- GOOD LUCK!
Click here for more details.
.
In the next issue of "Naturally Happy"
My Health Specials provides this information for your personal education and enrichment. Information provided should not be used for diagnosing or treating a health problem or disease. Nor should the information replace the advice of your health care practitioner. Always seek professional advice if suffering an illness. My Health Specials Pty Ltd and all parties involved in the conception, production, ongoing maintenance and operation of Naturally Happy accept no liability and no responsibility for any damage whatsoever arising from or in connection to your use or operation of the website or information contained in this e-magazine.