Neverfail Springwater...the way nature intended it to be!

Neverfail is Australia's largest spring water brand delivered directly to the home and workplace.

Why Choose Neverfail?

Authentic Australian spring water with a refreshing clean taste and crystal-clear presentation

Free, regular delivery to suit your schedule

Coolers in a variety of styles and colours including white, gun metal grey and stainless steel

Comprehensive range of bottles, cups, racks and taps (including child proof)

To receive the 5 Free bottle MyHealthSpecials offer* simply call 13 30 37 and quote 10216 or email us at MHSOffer@neverfail.com.au *Annual Cooler Customers Only.
For the full range of Neverfail products and services go to www.neverfail.com.au (www.piccadilly.com.au for SA residents).


To sign up to receive our eVitality Quarterly Communication simply click on the logo below.



eVitality has been created to provide closer contact with our valued customers, allowing us to keep them informed of everything that is happening at Neverfail Springwater. It offers health and well being advice, the latest product and service innovations and special offers and promotions tailored to meet the customer's needs.

Neverfail Springwater Limited is a wholly-owned subsidiary of Coca-Cola Amatil. Neverfail and Piccadilly are registered trademarks of The Coca-Cola Company.
Brisbane Personal Training: Improving our Physique!


Building a body is a lot like building a house. Start with a great framework and then when the house is built, decorate it. Many people get distracted with doing 'decoration' type exercises before they have built solid foundations, and then become disappointed with the results.

Consider the following tips
1. Prioritise - Health before physique. Focus on general health and injuries before working specifically on your physique.
2. Choose exercises that minimize risk to your body and that use more than one joint Eg. squats, deadlifts, bench press, chin-ups, and lat pull down. These will create the most change.
3. Focus on technique. Do not compromise - posture is everything.
4. Set realistic goals and accept that they may need to be adjusted to accommodate life's unexpected surprises.
5. Allow sufficient recovery time between workouts.
6. Be patient - don't try to break records weekly.


Good luck and remember that change requires both effort and consistency.
Brisbane Personal Trainers Kim Spillman Craig Watson
07 3857 7100 or email brispertrain@bigpond.com
INTRODUCTORY OFFER
Receive a FREE session when you purchase the first 5 PT sessions!
clickhere for details!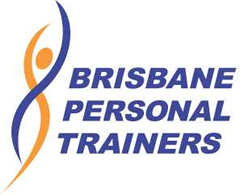 Curves: 30 minutes a day, 3 times a week!
Curves is the largest fitness franchise in the world with over 8,000 locations worldwide. Curves Clubs can be found in the United States, Canada, Europe, South America, The Caribbean, Mexico, Australia, New Zealand and we're still growing. We are the first fitness and weight loss facility dedicated to providing affordable, one-stop exercise and nutritional information for women.

Only one place can give you the strength of over 4 million women...
Is Curves Right For Me?

Can you spend 30 minutes a day, 3 times a week, to improve your quality of life?

Would you rather exercise in an environment designed especially for women?

Would encouragement from other women help you reach your fitness goals?

Have you tried or considered other fitness clubs and just never found one that felt right for you?

Have you ever wished for a fitness program that was achievable and fun?

Are you ready to amaze yourself?
South East Qld Locations
INTRODUCTORY OFFER
50% off your joining fee (when joining for a 12-month membership - be sure to mention myhealthspecials.com.au )
Click the below links for you locals area
Curves - Albany Creek 07 3325 1111
Curves - Ashgrove 07 3366 3800
Curves - Bribie Island 07 3410 7060
Curves - Brisbane(CBD) 07 3211 8888
Curves - Caloundra (Currumundi) 07 5493 3266
Curves - Capalaba 07 3245 5388
Curves - Carindale 07 3843 3600
Curves - Cleveland 07 3286 5637
Curves - Indooroopilly 07 3720 0355
Curves - Lutwyche 07 3357 1499
Curves - Mitchelton 07 3354 4455
Curves - Moorooka 07 3892 7855
Curves - Morayfield/Caboolture 07 5495 2417
Curves - Oxenford 07 5580 1825
Curves - Redcliffe 07 3883 1200
Curves - Sandgate 07 3269 2296
Curves - Strathpine 07 3889 9890
Curves - Toowoomba (Newtown) 07 4634 2411
Curves - Tweed Heads 07 5513 0688

thexton.com.au:Cranberry Extract & Urinary Tract Infections!


For almost ninety years, cranberries have been used by countless women to prevent and treat urinary tract infections (UTIs).

Originally, scientists believed drinking cranberry juice cocktail acidified the urine, hindering the ability of the toxic bacteria that cause UTIs to proliferate. At the time, this practice was one of the few effective treatments for women with recurrent UTI.

Acidification?

A 1967 study shows consumption of commercial cranberry juice cocktail did not acidify the urine as was previously believed. Despite this, UTI sufferers continued to use cranberry juice with beneficial results.

A second study, published in The Journal of the American Medical Association (JAMA) in 1994, confirmed the beneficial effects of regular consumption of cranberry juice.

In this study 153 female subjects were randomized into two groups, cranberry juice drinkers (10 ounces daily) and placebo, using a cranberry flavored beverage with no cranberry juice. After six months the results conclusively demonstrated that the drinkers of cranberry juice experienced fewer bacterial infections. Those with bacteria counts indicating an increased likelihood of infection diminished in the cranberry group as reflected by a 25% decrease in positive bacterial urine samples relative to the controls.

Because no assessment was made as to urinary tract infection symptoms, the study did not enable researchers to determine if cranberry actually cured full blown infections. Nevertheless, the evidence to support regular use of cranberry to prevent recurrent or chronic UTI is compelling to say the least.

Adhesions

Modern research has now led us to the discovery that cranberry helps relieve UTI not by any process of acidification, but rather due to its ability to prevent microorganisms from adhering to the epithelial cells that line the urinary tract. Escherichia coli (E. coli), the most common UTI-causing bacteria, produces chemicals known as adhesions, enabling the organism to cling to epithelial cells where they proliferate and cause infection. Cranberry juice was found to contain two substances which inhibit the adhesion activity of bacteria: fructose and an, as yet, unidentified polymeric compound.

It is now known that cranberry can reduce the bacteria responsible for UTIs. However, cranberry's effects on full blown UTI infections have not been studied, so women experiencing UTI or UTI symptoms should still seek medical intervention in addition to supplementing their diets with cranberry.

Because of the high sugar and moderate calorie content of cranberry juice, coupled with the amount required each day for optimum effect, some people prefer to take a cranberry extract instead of juice.

The dosage of concentrated cranberry extract (as used in clinical trials that demonstrated effectiveness against UTIs) is 400 mg per day.
Brought to you by www.thexton.com.au
To find a suitable cranberry supplement click the below banner!
Day Spas : Lutwyche,Bardon,St Lucia,Capalaba!
Lutwyche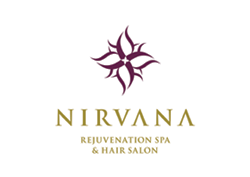 we invite you to indulge in the aromatic oasis of our spa. Experience total rejuvenation. Forget the outside world. Return to a sense of serenity. Everything familiar will somehow be better and different. It's not just our activities and treatments that make Nirvana so refreshing. Nor is it simply the delightful ambience and décor. What our guests relish is the chance to leave everyday roles and responsibilities at the door. More than just a spa, Nirvana Covers all apsect of hair and beauty with the chance to step back from the daily stress and just... relax.

INTRODUCTORY OFFER
Lavandou Facial Package Normally $150 Only $99 1 hour Lavandou Facial plus Professional Skin Assessment Free Gentle Scalp Massage Free Pevonia Shower Gel 125ml Free Pevonia Hand Gel 125ml Free ( mention myhealthspecials.com.au)
07 3857 8300 Address: 461-471 Lutwyche Rd (Cnr East St)1st Floor, Fitness First Building Lutwyche QLD Hours: Monday 9:00am - 5:00pm Tuesday & Wednesday 9:00am - 7:00pm Thursday 9:00am - 9:00pm Friday 9:00am - 5:00pm Saturday 9:00am - 4:00pm reception@nirvanaspa.com.au www.nirvanaspa.com.au or clickhere
GIFT VOUCHERS AVAILABLE
Bardon/St Lucia

Results Skin Centre is all about YOU and what you are looking for. Our team is dedicated and passionate about the industry, with a wealth of knowledge about skin, to help you look and feel fantastic. We believe you will find our particular style of caring for you rewarding and professional.
open four late nights /Dermalogica skin care /Napoleon make-up /Creative nails /packages and promotions Pevonia products available - Pevonia is a Swiss formula, high concentration products to give the most amazing difference on your skin on face and body. The Body wraps are incredible! Check out our new product range called Danne Montague King. Quite amazing!! a paramedical range, and will treat skin in a way that no other range can. From a rejuvenating anti-aging one off treatment for the "Mother of the Bride" through to a six layer resurfacing peel that negates the need for laser or harsh chemical peels! We 100% guarantee ALL products and services
INTRODUCTORY OFFER
Body Wrap and Hydrating Facial only $100 ***GIFT VOUCHERS AVAILABLE*** (mention myhealthspecials.com.au)
07 33670088 Address: shop 11/60 Macgregor Terrace Bardon QLD Hours: Open 6 days Late 4 nights info@resultsskincentre.com www.resultsskincentre.com or clickhere
and St lucia 28 Hawkin Drive 07 3371 9899 info@resultsskincentre.com www.resultsskincentre.com or clickhere
GIFT VOUCHERS AVAILABLE
Capalaba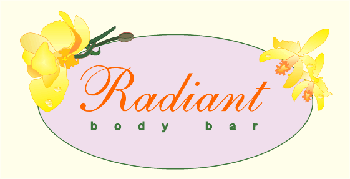 The Radiant Body Bar at Capalaba is perfect for those who wish to unwind in comfortable, relaxed surroundings. The purposely-designed spa incorporates the very latest facilities and has friendly, experienced staff on hand to help you. We are sure that we can offer you the Spa Break that you are looking for. We offer full day pamper packages through to effective and friendly beauty treatments. Treatments
Skeyndor Facials / Pamper Packages / Pressortherapy / Trim & Tone / Waxing /Tinting /Radiant Treats /Nails & Hands
REWARDS
When you complete your treatment the personal customer service does not stop there. You shall be rewarded for rewarding yourself. We shall also reward you further for the referral of a family member or friend.
GIFT VOUCHERS AVAILABLE
07 3245 2211 Fax: 07 3823 4449 Address: Capalaba QLD Hours: Monday - Friday 9am - 5pm Saturday 8am - 12pm reception@radiantbodyspa.com.au or clickhere



Nourished.com.au:Natural Health, Wellness and Lifestyle!

The Return of Cod Liver Oil By Joanne Hay
Sally Fallon, Mary Enig and the Weston A Price Foundation have been saying it for years. Good old fashioned Cod Liver Oil is one of the most important whole food supplements. Mid 20th century, Dr Price found that the traditional diet of "primitive" groups of humans, no matter where in the world they lived, included 10 times more Vitamin A than "westerners". He also found that they suffered none of the debilitating disease we suffer, the incidence of which has escalated since his findings were quashed by the emerging agribusiness feudalism of North America. Finally, we begin to hear his widom from other scientists mouths..
"Dosing children from a young age with cod-liver oil may have prevented previous generations from contracting asthma, according to a study released today."

Brought to you by www.nourished.com.au
By Joanne Hay

A traditional recipe for wheat. Similar to Cream of Wheat, Herbel is traditionally eaten by Moroccans on the mornings of Id al-Fitr, the Feast of the Sacrifice, and the Prophet's birthday.

6 cups whole wheat grains 12 cups water (for soaking) 12 cups water (for cooking) 2 cups milk 2 cups rapadura 1 cup butter Honey and cream to taste Bring 12 cups of water to a boil, then pour it over the wheat grains and let them soak overnight.

The next day, drain the wheat and pound it with a mortar and pestle to loosen and remove the husks. Pass the husks through a sieve, then cook the wheat in 12 cups of fresh water for 3-4 hours, until the wheat is soft and creamy. Whisk in milk rapadura and butter, and serve hot with honey and cream.

from Serving the Guest: A Sufi Cookbook by Kathleen Seidel
Brought to you by www.nourished.com.au
Laughter is the best medicine!
Juan was driving down a country lane in his pickup when suddenly a chicken darted into the road in front of him. He slammed on his brakes, but realized that the chicken was speeding off down the road at about 30 miles an hour. Intrigued, he tried to follow the bird with his truck, but he couldn't catch up to the accelerating chicken.
Seeing it turn into a small farm, Juan followed it. To his astonishment, he realized that the chicken had three legs. Looking around the small farm, he noticed that ALL of the chickens had three legs. The farmer came out of his house, and Juan said, "Three-legged chickens? That's astonishing!" The farmer replied, "Yep. I bred 'em that way because I love drumsticks." Juan was curious. "How does a three-legged chicken taste?" The farmer smiled. "Dunno. Haven't been able to catch one yet."
Quote of the month!

Face what you think you believe and you will be surprised.
William Hale White
Win a Complimentary Health Check for Two Thanks to SoulBody Health Checks!
Your SoulBody Health Check consultant is qualified as a Master Trainer, encompassing nutrition and exercise physiology for general and special populations, and has been in the health & fitness industry for at least 5 - 10 years. Once you become a SoulBody Health Check client, you have access to online advice from your consultant, and can tap into their large network of support clinicians including General Practitioners, Naturopaths, Nutritionalists, Physiotherapists, Life Coaches, Chiropractors, Acupuncturists and Massage Therapists. The combined knowledge of these specialists will assist in helping you to live a longer, healthier life. clickhere
Don't forget that all subscribers to Naturally Happy are automatically included in all our giveaways- GOOD LUCK!
Click here for more details.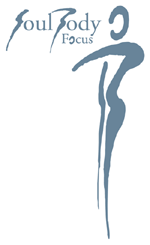 .
In the next issue of "Naturally Happy"
Workout World

Massage my Baby!

Gabrielle Earnshaw Colonics!

Golden Door Health Retreat!

Badbacks!

nourished.com.au!

Short and sweet!
My Health Specials provides this information for your personal education and enrichment. Information provided should not be used for diagnosing or treating a health problem or disease. Nor should the information replace the advice of your health care practitioner. Always seek professional advice if suffering an illness. My Health Specials Pty Ltd and all parties involved in the conception, production, ongoing maintenance and operation of Naturally Happy accept no liability and no responsibility for any damage whatsoever arising from or in connection to your use or operation of the website or information contained in this e-magazine.