Health & Harmony College:A Brilliant Career in Natural Therapies!
A brilliant career in natural therapies awaits you Today, the rise and rise of complementary health training and practice has been instrumental in shifting the belief that it is the "alternative path" to it providing rewarding vocational outcomes that enable the health carer to establish a respected and sought after professional profile in their local community.

A brilliant career begins with quality training. Health and Harmony Colleges has had nine successful years as providers of quality distance education with hundreds of students currently enrolled across Australia and abroad. Enrollments are open for all courses daily for students who can take a self-paced approach to their studies with their own professional tutor assigned them for optional daily contact and easy study and payment options that fit in with other lifestyle commitments.

Health and Harmony College graduates attest to the effectiveness of their studies as they start their own clinics or begin work in rewarding positions with feedback such as, "...I write in gratitude for the 6 years I have been a student at your college. Being a distant learning student I found the course structure, study material and information very indepth yet easily followed. I am a now a professional aromatherapist managing my own business in Bundaberg. I have been awarded four Small Business Awards, and I also enjoy teaching at the local TAFE college..." Jennifer, Bundaberg.

Some candidates have completed their training within months and are still succeeding in their own businesses today.

With over 130 courses to choose from, natural therapy apprentices can select a pathway in the major modalities of aromatherapy, remedial massage, homeopathy, naturopathy, nutrition, western herbalism, TCM, ayurveda, sports therapies, counselling skills and also range of beauty and business courses. Psychic studies for personal development are popular with our student body, too, with many graduates going on to make a living from spiritual healing.

Features of the Health and Harmony College's student policy include: your own starting/completion dates, easy and affordable payment plans, home study and open book tests done at home, and daily tutorial support.

Call 1300 13 14 92 today for a confidential interview with our caring career counsellor or to receive a FREE CAREERS INFO PACK.
Introductory Offer
Mention My Health Specials and receive $50.00 reduction on fees! clickhere for details!
Optima Fitness Club: Service =Results!

So… you want to 'get fit and feel better" What's stopping You? SO OFTEN people tell us that they have fitness goals they want to work on but end up putting it off because the idea of stepping into a "gym" is too intimidating…..

OR PERHAPS they've joined a gym in the past but dropped out before seeing any results because they never really understood the program, nobody helped or took an interest in their progress and therefore…Wasted Money & Still No Results. Frustrating!

WE CAN HELP!!

At OPTIMA FITNESS we have solutions to these problems and we understand how to service your individual needs in a way that GETS RESULTS.

SERVICE = RESULTS and that's what we are all about.

WE ARE NOT"JUST a GYM" and that is the difference you'll notice when you undertake a program with us, even if you've never exercised before.

We deliver the best in service by providing an atmosphere and all of the necessary coaching and supervision to ensure that you have the confidence to achieve, maintain and enjoy the benefits you first came in for.

SO…. If you want to "get fit and feel better"

WHAT'S STOPPING YOU NOW??

No reason to put it off any longer because we'll make it easy to start…… BOOK IN NOW FOR YOUR 7 DAY COMPLIMENTARY PASS AND EXPERIENCE THE DIFFERENCE FOR YOURSELF. PH: 3262 0000 or click here for details -Located in Clayfield.
Introductory Offer
Take $50 off the price when you join for 6 or 12mths! (mentionmyhealthspecials.com.au)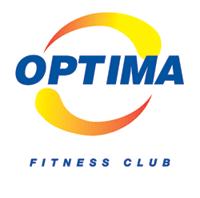 Ground Breaking News for Dry Scaly Winter Skin: Checkout Vegesorb!

ENVIRONMENTAL factors play havoc on ALL skin types and never more so than during our cold and windy winters. Then, air-conditioning, heaters, electric blankets and a slowing down daily of our water intake compound the problem and we are left with dry, parched and dehydrated skin susceptible to infection and early ageing.

Clever marketing has convinced us that if a product smells and feels good when applied then it must be doing some long term good for our body's protective and largest organ. But skin is a pathway to our internal being and we need to ask ourselves, "WOULD I EAT PETRO-CHEMICALS or would I feel safe consuming this skincare?" The answer for most of us would be, "No."

It is not difficult for skincare manufacturers to disguise an inferior product by the addition of silicones (skin smoothing agents) or emollients (skin softeners) and put a sophisticated price and label on the product. Mineral or paraffin oils are added to creams and sold for cheap prices as moisturisers however these mineral additives are foreign to the skin and hence form a "barrier" on the surface.

BUT NOW there is a skincare product made from VEGETABLE oils that are compatible with ALL skin types, is highly absorbable and highly affordable.

Highly effective (and environmentally responsible), VEGESORB, is readily absorbed into the skin and moisturises from inside out. This restores balance to ALL skins so that naturally occurring lipids provide the ongoing nutrients and lubrication for a glowing and healthy complexion.

Forget "hypoallergenic" in the context of sensitive skin alone and retrain your concept of skincare towards a logical solution of using bio-chemically available vegetable oils for skin and mineral oils for inanimate objects such as motor cars. With only a subtle difference in price, this decision will not be difficult to make.

Take the case of Jenny Williams of Narwee, NSW who uses Vegesorb on her one year old son, Daniel, who is an eczema sufferer (…"extremely sore, rough and red skin…"). "I have now found a skin moisturiser, (after trialling all main brands on the market), to help with his skin condition. Thank you, VEGESORB," his mother writes.

Speaking from a recently conducted AGED CARE SYMPOSIUM in Brisbane, Jan Burguez, Aromatherapist, had this to say about VEGESORB. "This is a revolutionary product, an unsung hero that has everything any body needs in a skincare product. Sensitive, dry, damaged, and injured skin can only benefit from this breakthrough product. Bed sores and decubitis ulcers can be assisted with this product with the addition of prescribed essential oils. My clients in the aged care sector especially have made their own decisions to switch brands and they're sticking with VEGESORB. If people try it, they will buy it This has got what it takes to do the job at hand."

The Eczema Association of Australia Inc also writes, "…we have no hesitation in acknowledging their (VEGESORB AUST. P/L) commitment to the production of quality products."

For daily use as a preventative against environmental factors or for treatment of dry and scaly skin conditions, VEGESORB is Australia's best value moisturiser. Wholly Australian owned and manufactured VEGESORB is available at selected pharmacies, health food stores and direct by contacting Managing Director, Neale Scott on (07) 3885 2882, or visiting the website: www.vegesorb.com.au. Email for a FACT SHEET to: info@vegesorb.com.au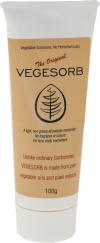 Results Skin Centre :Love The Skin You Are In!

At results skin centre we are skin and grooming specialists ready to care for your skin and grooming needs from top to toe

A divine pedicare is guaranteed to make your toes twitch with pleasure, or choose from any of our packages, and massages, spa body wraps and facials for a relaxing and pampering experience.

Acne, rosacea, "problem", sensitive, dry or ageing skins are our passion. We love to fix skins, and in fact guarantee to do just that. You take the time each and every day to follow a simple routine at home, and have skin treatments at the salon every 2 - 4 weeks, and you too can have great skin..

We use three skin care product ranges at the salons, so can choose the perfect range for your skin whether for maintenance of a naturally lovely skin, or to encourage it to perfection. To put the finishing touches to your perfect skin, we can show you how to wear your make -up with the fabulous napoleon make-up range.

If waxing is on your check list of things to do, then you are in safe hands with "the brazilian wax specialists". We never recycle wax, and even manage to turn a waxing appointment into a pampering experience.

Come sample the results experience.
For further details call 07 3367 0088 to clickhere - located in Bardon.
Introductory Offer
Body Wrap and Hydrating Facial only $100
***GIFT VOUCHERS AVAILABLE***

Brisbane & New Farm Holistic Health Centres:A Tranquil Oasis!
The Brisbane Holistic Health Centre and New Farm Holistic Health centre have gathered an impressive list of services delivered by the hands of many expert practitioners, who can provide the resources to appropriately deal with any health problem related to the stressful lifestyle of today.

A tranquil oasis where spa, health, beauty, and relaxation services are available for the individual and corporate client.

While you can combine any of our services in any way you want, here are some suggestions of very popular Day Spa packages. These are excellent ways to pamper yourself, to indulge with a partner or a friend, and a wonderful gift to anyone, of any age, for any occasion, anytime!

All packages include free use of the sauna, steam room, spas, and lounge area.

AROMATHERAPY ESCAPE $135
1½ hours aromatherapy salts glow body scrub with massage and aromatherapy facial (Allow 2½ hours)

MEN'S DAY SPA $155.00
1½ hours Deep Tissue massage, body scrub, foot and head massage & aromatherapy spa (Allow 3 hours)

PURE INDULGENCE$195.00
1½ hours full body Dead Sea Mud wrap with body scrub and an aromatherapy facial (Allow 3 hours)
DELUX DAY SPA $245.00
2 hours full body aromatherapy massage and scrub, with a full body mud wrap and an aromatherapy facial (Allow 3½ hours)

Introductory Offer

A Skin Cleansing Treat'
Purchase our 1 hour Aromatherapy Salt Glow Body Scrub & Massage at $95 and receive an extra ½ hour free
Save $30

1/99 Elizabeth St (opp Hilton), City Tel 07 3229 3661 clickhere for details.
Centro on James (cnr Dogget), New Farm Tel 07 3854 0611 clickhere for details.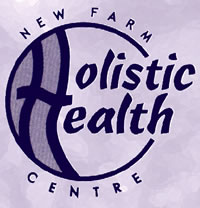 Nourished.com.au:Natural Health, Wellness and Lifestyle!

A word on Coconut oil by Mary Enig
Coconut oil has a unique role in the diet as an important physiologically functional food. The health and nutritional benefits that can be derived from consuming coconut oil have been recognized in many parts of the world for centuries. Although the advantage of regular consumption of coconut oil has been under-appreciated by the consumer and producer alike for the recent two or three decades, its unique benefits should be compelling for the health minded consumer of today. A review of the diet/heart disease literature relevant to coconut oil clearly indicates that coconut oil is at worst neutral with respect to atherogenicity of fats and oils and, in fact, is likely to be a beneficial oil for prevention and treatment of some heart disease. Additionally, coconut oil provides a source of antimicrobial lipid for individuals with compromised immune systems and is a nonpromoting fat with respect to chemical carcinogenesis.

Brought to you by www.nourished.com.au
Short and Sweet: Pop Corn With a Twist!

Pop corn By Joanne Hay :
Here's a quick treat for the hungry hoards. Fast food that isn't non-food.
Melt 1 tablespoon coconut oil in large pot over high heat, add 1 cup organic popcorn and cover. Once popcorn starts to pop, shake pan over flame until all the kernels have popped. Melt 1 stick of organic butter in small pan, crush 2 cloves garlic into the butter, add 1?4 cup naturally fermented soy sauce and 1 teaspoon cayenne pepper. Pour evenly over popcorn. Then sprinkle 1/2 cup of grated "stinky" cheese (asiago, romano, or parmesan) and Celtic sea salt (to taste) on popcorn. Serve with chunks of salami or sausage from the farm.
Brought to you by www.nourished.com.au
Laughter is the best medicine!
A man told his doctor that he wasn't able to do all the things around the house that he used to do. When the examination was complete, he said, "Now, Doc, I can take it. Tell me in plain English what is wrong with me." "Well, in plain English," the doctor replied, "you're just lazy." "Okay," said the man. "Now give me the medical term so I can tell my wife."
Quote of the month!

"There are two cardinal sins from which all others spring: Impatience and Laziness"
Franz Kafka, Writer
Win a Personal Training Package Thanks to Outpace Personal Training!
Win a Personal Training package thanks to Outpace Personal Training! Prize includes free membership to the running group plus three half hour one-on-one personal training sessions - Package valued at $265.
Outpace Personal Training provides individual, corporate, and group personal training sessions in the CBD & inner city suburbs of Brisbane. We design fitness programs that are realistic and easy to follow so you can make fitness and improved health a part of your busy lifestyle. Our staff can assist you to lose fat, tone up, build strength & muscle or achieve peak performance in your chosen sport. We will come to you or meet you at a number of convenient locations around Brisbane. For a great introductory offer clickhere
Don't forget that all subscribers to Naturally Happy are automatically included in all our giveaways- GOOD LUCK!
Click here for more details.
.
In the next issue of "Naturally Happy"
Detox your life!

Fernwood Beauty!

Aussie Shopping!

Xango!

Reconnection Healing

nourished.com.au!

Short and sweet!
My Health Specials provides this information for your personal education and enrichment. Information provided should not be used for diagnosing or treating a health problem or disease. Nor should the information replace the advice of your health care practitioner. Always seek professional advice if suffering an illness. My Health Specials Pty Ltd and all parties involved in the conception, production, ongoing maintenance and operation of Naturally Happy accept no liability and no responsibility for any damage whatsoever arising from or in connection to your use or operation of the website or information contained in this e-magazine.