Brisbane Personal Trainers:Results, Results , Results!
Brisbane Personal Trainers prides itself on the quality of training and services we can offer you. All training sessions commence with a consultation to determine your health status and ensure the safety of your fitness program.Your program will be designed to focus on your goals and specific needs whilst considering your lifestyle.
Our training will motivate and educate you in the areas of cardiovascular fitness, strength, flexibility, rehabilitation and relaxation. Train from your home,workplace,our private studio or outdoors. Any age, any fitness level. Personalised gift vouchers available.
INTRODUCTORY OFFER Receive a Complimentary Personal Training Session when you invest in 5 sessions!
For further information please call 07 3857 7100 or clickhere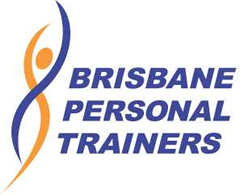 Katrina's Beauty Works: 7 locations in South East Qld!

"Our aim is to provide the highest quality service, using the latest technology in a modern, friendly and welcoming environment."

Katrina's Beauty Works provides a complete range of beauty services rarely seen at one location.

We also offer a selection of two skin care product ranges that suit different consumers, one is a very well known French product called Thalgo, and the other is a treatment product range called Bio Pacific that gets amazing results for acne, ageing, and eczema.

Two specialists visit our salon to offer the latest in Cosmetic Medicine and Cosmetic Tattooing. We also offer a variety of solariums and Spray Tanning options from hand held to the latest Booths and various salons.

Benefits with being a client of our salons

Our locations are quiet and convenient

Some of our salons allow for Clients to come and go without being seen

Our therapists are caring, friendly and highly skilled.

We send out Birthday letters and a voucher to our clients
We have fantastic salon evening's, we include champagne, hot food and show case the latest treatments with demonstrations.

Many of our salons have coffee machines so we can offer cappuccinos, hot chocolate, Café Lattes etc before our client has their treatment.

We offer the latest most extensive range of advanced treatments rarely offered at salons.

When first visiting our salon, each client is presented with a VIP Loyalty Card, which is stamped on each visit. After five treatments, they receive 50% off their next treatment to thank them for their loyalty.

We launch a new treatment or product at least every 6 months and send mail outs to clients to inform them of "WHAT'S NEW!" with a voucher or special offer.


We pride ourselves on the skill of our therapists; we achieve this through regular training that is provided internally by management either one on one or in small groups and externally by training programs offered by our suppliers.

We go over existing treatments to ensure that regular skills are maintained as well as new skills and treatment procedures are taught and mastered. We have a strong training program in all of our salons.

Weddings
At Katrinas we understand just how important your special day is and we'll help ensure you and your bridal party look sensational. We offer a complimentary Skin Analysis and a Pre-Wedding program designed just for you and your needs.

INTRODUCTORY OFFERS 20% off a facial or Microdermabrasion! or You deserve it package! A relaxing facial,pedicure,back massage and lash tint - $130 save $35! ( mention myhealthspecials when booking)
7 LOCATIONS IN BRISBANE!
Click the below links for details,

Brisbane City or 3221 1177
Wavell Heights or 3260 6066
Burpengary or 1300 131 899
Morayfield or 54992887
Scarborough or 3880 0570
Strathpine or 3205 4176
Taigum or 3265 1115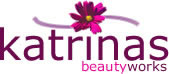 Camp Eden:Experience A Holiday Like No Other!
Imagine a holiday that makes the outside world seem a million miles away…..a holiday that is stress free and where the people are warm, friendly, caring and supportive…..a holiday where people can come on their own and never feel alone or left out…..a holiday where lasting friendships are formed…..a holiday which takes you on a journey to explore your life, your purpose and your challenges…..a holiday where you leave full of energy, more confident, balanced, focused and totally revitalized…..Welcome to Camp Eden!

As an industry leader in holistic health, Camp Eden is Australia's longest established Health Retreat. For over 20 years Camp Eden has been motivating people to achieve their personal goals, and through our highly trained and professional staff, we have inspired many people from all backgrounds to make positive changes to their lifestyles. Nestled amongst 380 acres of lush rainforest in the Gold Coast's Currumbin Valley, Camp Eden provides the perfect environment to nurture your spirit as well as your body. From the moment you step inside Camp Eden you will feel its unique warmth envelop you and you will quickly discover the special place you occupy in our caring community. As you relax and enjoy the breathtaking beauty of our landscape and experience the unique wonders that Camp Eden has to offer, the outside world will gently fade away…..it's all about your needs….your time…..you.

To fully benefit from your stay at Camp Eden you will need a minimum of 7 nights to experience all the invigorating activities, holistic therapies, pampering treatments and our deliciously renowned healthy dining.

It's ALL about CHOICE….................It's ALL about YOU

June - July 2005- Winter Warmer Special
Get Warm This Winter at Camp Eden Health Retreat At Camp Eden Health Retreat you'll enjoy much more than just a great holiday. Relax…….. Have Fun……. Change Your Life...or….Simply Indulge. Book in June or July for 7 pampering nights and receive FREE 1 x Naturopathic Consultation, 1 x energizing 60 minute massage, 1 x relaxing 90 minute deluxe treatment Plus Heaps More! Spoil yourself and discover why so many of our guests keep coming back again…..and again Please call our team on free call 1800 074 157 for further details on any of our exclusive offers. or clickhere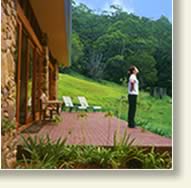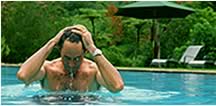 Xtreme FItness : Packages To Suit Your needs!
If weight loss, weight gain or general fitness is what you are after Xtreme Fitness Centre has the answer. We offer a wide range of packages to suit everyone's needs and goals and that are suitable for all ages and budgets. With high quality modern weights and cardiovascular equipment plus many group fitness classes.

Which package sounds like you?

TRIM & TONE:

a.. Trim down to size
b.. Tone up all over
c.. Look & feel great
Some benefits: Reduce your body fat levels, increase fitness and endurance, increase your body's metabolism, make it harder to put weight back on, increase bone density, improve immune system, sleep better & IMPROVE YOUR SEX LIFE!

MASS ACCELERATOR

a.. Muscle & Strength
b.. A body to admire
c.. Size does matter
Some benefits: Improve your strength, increase your muscle mass and body size, change your body's shape, create a six pack of abs to die for, improve immune system, sleep better & IMPROVE YOUR SEX LIFE!
HEALTHY LIFE

a.. Increased energy
b.. Get Fit & Stay Fit
c.. Health & Vitality
Some benefits: Reduce the risk of bone disease & osteoporosis, help maintain normal blood pressure, reduce the risk of diabetes, reduce the risk of heart disease, normalise cholesterol levels, increase energy levels, maintain or reduce body fat to a safe level, improve immune system, sleep better & IMPROVE YOUR SEX LIFE!

Your health is the key to a quality life - everything else comes second!

Call us and we can show you how simple it is to get started today.

For further details call 3855 9885 / xtremefitnesscentre@bigpond.com or clickhere - Located in Everton Park.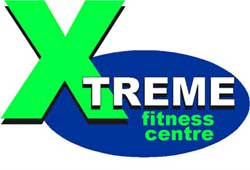 Mosaic:Vibrant, Hair and Beauty Specialists!
No matter what professional hair or beauty service you are receiving from Mosaic you will discover every attention to detail is taken to make your experience a special one. Come in and experience the ultimate concept. From the moment you walk in the door you'll notice the soft warm colours,subtle,alluring lighting,highlighting the stylish art deco furniture and the aromatic fragrances floating in the air.

Our friendly, vibrant, hair or beauty therapists will make you feel welcome from the moment you set foot in the door. While you enjoy a light snack and a cool refreshing beverage your personal stylist or therapist will conduct a full needs consultation to determine the best options to suit your busy lifestyle and personal requirements. Immediately you will start to feel the stress and strain of daily life begin to fade away...

INTRODUCTORY OFFERS
Full body exfoliation and Self tan Application only $45

Extreme Moisture and Protein CPR Treatment ($15) with any colour or haircut

Paraffin Pedicure 11/2hr $60, Paraffin Manicure 1hour $40

1 hr Rejuvenating Pelactiv aha facial $70

1 1/2 hr Caviar Oxygenating Facial with Regenerative Eye Treatment only $85
For further information please call 3846 2777 or clickhere - located in West End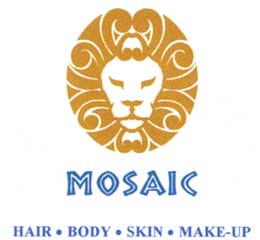 Nourished.com.au:Natural Health, Wellness and Lifestyle!

GOOD NEWS
By Joanne Hay
"Organic agriculture does not use the poisons and fossil fuels that will kill everything from eagles and butterflies to our fish supply. It retains soil so that fertile sediments are not lost into the sea. It builds healthy, living cells in human and animal bodies which do not contain such high levels of carcinogens, all without destroying the necessities of life, like fresh water, air, soil and oceans…its sustainability is evident in that it produces the multiple dividends that always appear when our method of producing what we need is in harmony wiith natural systems. It's cheaper; it's easier; it requires less fuel and no expensive chemical inputs, but it does require more human labor, all of which the world seems ready to see once more as desirable…if practiced properly even over the short term, organic farming is fully as productive as indstrial methods. Over the long term, it is incomparably more productive. The fact that it continues to grow at such strong rates – over 20% a year – give us great hope (more…)

Brought to you by www.nourished.com.au
Short and Sweet: Beautiful Broth!

By Sally Fallon
A lamentable outcome of our modern meat processing techniques and our hurry-up, throwaway lifestyle has been a decline in the use of meat, chicken and fish stocks. In days gone by, when the butcher sold meat on the bone rather than as individual fillets and whole chickens rather than boneless breasts, our thrifty ancestors made use of every part of the animal by preparing stock, broth or bouillon from the bony portions. Meat and fish stocks are used almost universally in traditional cuisines – French, Italian, Chinese, Japanese, African, South American and Middle Eastern and Russian; but the use of homemade meat broths to produce nourishing and flavourful soups and sauces has almost completely disappeared from the American culinary tradition. (more…)
Brought to you by www.nourished.com.au
Laughter is the best medicine!
Sorry for eating the peanuts
A man visits his aunt in the nursing home. It turns out that she is taking a nap, so he just sits down in a chair in her room, flips through a few magazines, and munches on some peanuts sitting in a bowl on the table. Eventually, the aunt wakes up, and her nephew realizes he's absentmindedly finished the entire bowl. "I'm so sorry, auntie, I've eaten all of your peanuts!" "That's okay, dearie," the aunt replied. "After I've sucked the chocolate off, I don't care for them anyway."
Quote of the month!

"I will study and prepare, and someday my opportunity will come".
– Abraham Lincoln
Win a Personal Training Package Thanks to Outpace Personal Training!
Win a Personal Training package thanks to Outpace Personal Training! Prize includes free membership to the running group plus three half hour one-on-one personal training sessions - Package valued at $265.
Outpace Personal Training provides individual, corporate, and group personal training sessions in the CBD & inner city suburbs of Brisbane. We design fitness programs that are realistic and easy to follow so you can make fitness and improved health a part of your busy lifestyle. Our staff can assist you to lose fat, tone up, build strength & muscle or achieve peak performance in your chosen sport. We will come to you or meet you at a number of convenient locations around Brisbane. For a great introductory offer clickhere
Don't forget that all subscribers to Naturally Happy are automatically included in all our giveaways- GOOD LUCK!
Click here for more details.
.
In the next issue of "Naturally Happy"
My Health Specials provides this information for your personal education and enrichment. Information provided should not be used for diagnosing or treating a health problem or disease. Nor should the information replace the advice of your health care practitioner. Always seek professional advice if suffering an illness. My Health Specials Pty Ltd and all parties involved in the conception, production, ongoing maintenance and operation of Naturally Happy accept no liability and no responsibility for any damage whatsoever arising from or in connection to your use or operation of the website or information contained in this e-magazine.