Endermologie: The Way To A Better Bod!
What do Jennifer Lopez, Elle McPherson, Heidi Klum, Claudia Schiffer and Caprice have in common - besides being rich, famous and gorgeous?

Endermologie - and they are big fans. It is the preferred treatment for cellulite control and body sculpting when your body is your business and you need to maintain perfection.

Endermologie was the first treatment in the world recognised by the FDA (American Food & Drug Administration) as a proven solution to cellulite. Its safety and efficiency have been the subject of many clinical trials an ongoing research continues to show outstanding results. It is also TGA (Australian Therapeutic Goods Administration) approved for therapeutic use.

Unlike other methods and products that superficially tackle cellulite, Endermologie gets to the root of the problem. The deep massaging action of the Cellu M6 Keymodule (the small hand-held, motorised device with specially designed rollers that performs Endermologie) increases the circulation by 200 per cent (manual massage increases the circulation by 60 per cent). The gentle rolling and lifting technique helps expel toxins and abnormal water build as connective fibres are stretched and restored. The result is a smoother, firmer and more refined shape.

Developed in France over 18 years ago and popular with women world wide (there are over 95,000 treatments performed each day), Endermologie was originally used to rehabilitate scars, burns and damaged muscular tissue. However, with continued use a surprising side effect was discovered - the reduction of cellulite and significant inch loss from the body.

Endermologie is now available in Australia and is accessible to everyone. So if you want to look, and feel, your best, Endermologie is for you.

Details

Treatments take 35 minutes and cost approximately $100-$150.

Between one to three courses of 14 treatments are recommended - preferably two sessions per week for the first four weeks, then one session per week thereafter.

Phone: 1300 368 688 for details.

C8-Endermologie® Phone: 07 5514 8444 Fax: 07 5577 9676 Email: marketing@c8.com.au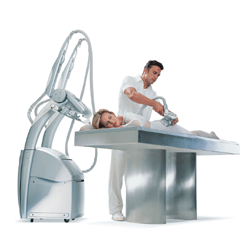 Essentialhealth.com.au:Healing and Wholeness!

One of the key issues today is knowing exactly how to look after yourself, and that does not just mean steering clear of all kinds of excesses that are known to be bad for you, such as coffee, alcohol and stress. It means knowing the many subtle and sophisticated ways in which the body works, which are largely ignored by conventional medicine.

Essential Health brings you a range of over one hundred pure essential oils based products, without harm to our precious earth or its creatures and completely free from artificial additives of any kind. Pure and natural, from the gardens, forests and orchards of our earth… to make your life beautiful.

Health is the most natural state of being. The root of the word 'health' is related not only to "healing" but also to "wholeness" , and it is precisely that sense of wholeness and of being in tune - physically, mentally and spiritually - that makes you feel your best. In recent years there has been a massive revival of interest in natural therapies, both in recognition of their tremendous value and as a move away from the impersonal approach and unwelcome side-effects of conventional medicine.

The gentle, natural remedies that Essential Health offers have been tried and tested over centuries, and be effective not just in returning your system to normal when you are ill, but as a means of optimizing your well-being and general state of health. We encourage you to join us on a journey of the senses, through the beautiful therapeutic world of Aromatherapy.
For further details www.essentialhealth.com.au

Goodlife : Health & Fitness Management Centres!
MISSION STATEMENT: To provide a family friendly environment where every person can achieve a healthy lifestyle.
VISION: To run a successful independently owned chain of health clubs throughout Queensland and Australia. Goodlife Health Clubs (GLHC) translates into proficiency in all facets of health and fitness providing facililities, equipment and solutions to support the needs of our individual and corporate clientele.
GLHC although relatively new in name, has over fifty years management within the health and fitness industry. The company has grown from a single owner operated business into one of the fastest growing providers of quality health clubs in Australia. We currently have 8 clubs in operation, with a further five due to open over eighteen months. Our reputation is based on key elements of qualified, competent and enthusiastic personnel supported by progressive and innovative systems ensuring the most efficient and safe product to our customers.

Group Fitness

Personal Training

Special Events

Social Events

Child Minding

Massage

Remedial Therapy
For a location nearest to you clickhere ( 8 locations)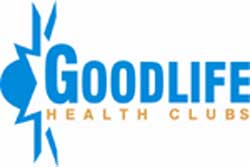 Living Valley Springs : A Genuine Health Retreat!

The Genuine Health Retreat
Living Valley Springs is definitely the first choice for a Unique Health Holiday or Health Care program. Staffed by 30 amazing people, this retreat is ready to give you a level of care and support that is second to none.
Personal Development
Daily lectures will bring you up to date on the latest studies on lifestyle and nutrition. Our presenters regularly study and lecture in Australia and overseas.
Medical Support
Naturopaths and Counsellors with decades of experience will set you on a path to wellness and longevity. Attention is given to every detail. A series of consultations will cover diagnostics, lifestyle planning and solutions. Then we continue to manage your case.
Cleanse and Detox
Organic juices, superb meals, daily steam baths, clay wraps, liver cleansing, lymphatic drainage, hydrotherapy and more will produce crystal-clear eyes, glowing skin and shiny hair representing a clean healthy system.
Nurture
Individualised treatments include Remedial and Swedish massage, facials, colon hydrotherapy, foot massage, poultices, reflex therapy, counselling, life coaching, personal training and genuine tender loving care.
Country Estate
The feeling of safety, the beauty, the flora, the views, the kangaroos and other wildlife on 160 acres make Living Valley Springs the most beautiful health destination in Australia.
Activities
Lots of fun, bush walks, bike rides, a mountain climb, exercises, swimming and games.
Conclusion
The thing that really makes the Living Valley Springs experience totally different from any other holiday is our commitment to you! Our team is trained, not just to pamper you, but to give you a level of personal care that is not available elsewhere.


We commence a new program every second Sunday for 20 people. Treat yourself to a Living Valley Springs experience. You will be amazed at the level of service that you will receive for the price.

CALL NOW ON 1800 644 733 FOR A COMPLETE INFORMATION PACK. or click here for details www.lvs.com.au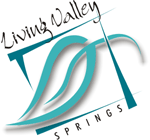 Don't forget www.myhealthspecials.com.au has hundreds of great health and beauty ideas for your mum!
Day Spas, Beauty Clinics, Hair Salons, Personal Training, Fitness Centres and over 500 Natural health products and services!
Nourished.com.au:Natural Health, Wellness and Lifestyle!

The Art of Drumming By Ken Jacobs
Drumming is like painting a picture. The hands act as the brushes that splash colour onto the skin of the drum, in order to create a picture of sound and colour that expresses your State of Being. (more…)
Brought to you by www.nourished.com.au
Short and Sweet: Basic Sourdough Bread Recipe!
3 cups of freshly ground spelt flour - ¼ teaspoon of Celtic sea salt -
25 grams (2 tablespoons) of fat (butter or lard) - 1 cup of Kefir or Kefir whey - Water.

Mix the salt with the flour, then mix half of the flour with one cup of Kefir or Kefir whey to form a thick batter. Beat in the fat with a wooden spoon then add the rest of the flour and more Kefir or water until you get a dough that is just damp enough to stick to your fingers.

Lightly flour a bench top and knead the dough for 5 minutes. Flatten out the dough with your hands then fold it back upon itself. Turn the dough ninety degrees and flatten it out again before folding it back upon itself. If the dough sticks to the bench top scrape it off with a plastic dough scraper and sprinkle a little more flour on the bench. If the dough sticks to your hands it may help to grease them with a little fat. The correct consistency of the dough may be found by trial and error. If it is too damp it will stick to the bench top, if it is too dry it will be difficult to knead. A good dough is soft and pliable with a satin sheen. Once you have kneaded the dough leave it for 15 minutes in a warm place. (You may find that your oven, with just the oven light on, will keep a steady 25C.) Then knead it again for 5 minutes.

Form the dough into a loaf shape and transfer it to a greased and floured bread tin or pyrex dish. Incubate the dough for 12-24 hours or until the dough has increased in doubled in size.

Preheat the oven and bake at 180 degrees Celsius for about 40-50 minutes. The dough may rise during the first ten minutes, called oven spring, or it may sink. Sinking is usually a sign that the fermentation period was too long.
Brought to you by www.nourished.com.au
Laughter is the best medicine!
Q: How do you catch a squirrel?
A: Climb up a tree and act like a nut!
Quote of the month!

The person that forecasts all perils will never sail the sea.
Win an EziDry Snackmaker Food Dehydrator!
No longer the domain of farmers' wives with a bountiful supply of fresh fruit to preserve, the food dehydrator has moved into the kitchens of hikers, campers and those who simply like to be creative with their culinary skills. Dry fruits and vegetables for snacking, or for adding to recipes at a later date. Make your own garlic powder, garlic salt, onion powder and pulverised fruits (to add to desserts or cakes). Custom-make corn chips to taste, or prepare meals for hiking trips that weigh up to 75% less. Perfect for curries, pasta sauces and even soups! Once you get started, you'll thrive on the knowledge that you're obtaining maximum flavour and excellent nutrient value from the foods you dry. So simple to use. Create and enjoy! Valued at $199.00 from Live It Up Lifestyle Products. clickhere for a great introductory offer!
Don't forget that all subscribers to Naturally Happy are automatically included in all our giveaways- GOOD LUCK!
Click here for more details.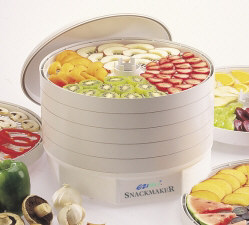 .
In the next issue of "Naturally Happy"
Brisbane Personal Trainers!

Body & Beauty Retreat!

John Suess Hypnotherapy

The Skin Management Centre

Select Organics

nourished.com.au!

Short and sweet!
My Health Specials provides this information for your personal education and enrichment. Information provided should not be used for diagnosing or treating a health problem or disease. Nor should the information replace the advice of your health care practitioner. Always seek professional advice if suffering an illness. My Health Specials Pty Ltd and all parties involved in the conception, production, ongoing maintenance and operation of Naturally Happy accept no liability and no responsibility for any damage whatsoever arising from or in connection to your use or operation of the website or information contained in this e-magazine.