Indigo House: A New Generation Health & Wellbeing Centre!
indigo house is increasingly known as a centre that provides quality, professional counselling and natural health services.

Thousands of indigo house clients are reporting benefits to their physical and emotional health.

No matter what the problem is, indigo house has someone qualified to help.

ABOUT THE SERVICES AT INDIGO HOUSE

Feeling stressed? Overwhelmed? Unwell? In pain?
At indigo house there are approximately 20 counselling and natural health practitioners.

Each has tertiary qualifications in their chosen discipline and is a member of their respective professional association.

Some are (or have been) teaching in tertiary institutions, such as: the Australian College of Natural Medicine, the College of Applied Psychology, QUT and the University of Queensland.

All practitioners have been drawn to the philosophy of indigo house and the opportunity to practise in a dynamic wellbeing clinic with like-minded colleagues.

HOW IT ALL BEGAN - OUR HISTORY

Indigo house was opened in 2000 by sister and brother Alison and David Lees, who wanted to create a welcoming inner city place of healing and rejuvenation.

The indigo house building, originally 1920's workers cottages, has undergone extensive renovations in recent years.

The word indigo is known as the colour representing healing and transformation. House was chosen to capture the warmth and informality of the clinic.

THE PHILOSOPHY OF THE CLINIC


Belief in the intrinsic worth of each person

Respect for diverse cultural and religious practices

Commitment to socially just, anti-discriminatory practice

A belief that people should as much as possible be in control of decisions about their own health care

Seeing value in a range of alternative pathways to health and wellbeing

Basing what we do on well-established research and clinical practice

Openness to learning, innovation and improvement

Active seeking and valuing feedback from our clients

Seeing the importance of relationship and sense of community to peoples lives

Recognition of the benefits of multiple parallel therapies to peoples recovery from stress or illness

Provision of a range of services that are complementary and holistic - i.e. 'a one stop shop' for clients
For friendly professional service call us on 07 3358 1311 or email us on info@indigohouse.com.au or clickhere for a great introductory offer! - located in New Farm.

5th Avenue Beauty & Day Spa:Escape in the Suburbs!
5th Avenue Beauty & Day Spa has been established since 1998. During this time we have grown into a salon that has deservedly earned its reputation as consistently delivering high quality treatments in a very warm and welcoming environment.

Upon entering our spa we take over, indulge and pamper you. This is your quality time away from the every day stress of motherhood, fatherhood, work and just life in general.

5th Avenue Beauty & Day Spa is an escape in the suburbs where you can simply have everyday treatments such as waxing and tinting, facials and pedicures, as well as experience other wonderful services like body wraps, body scrubs and hydrotherapy.

These same treatments we offer are also found in other 5 star spa resorts around the world. Our team of therapists is fun loving yet highly skilled. Together we have over 25yrs experience in the beauty therapy profession. We look forward to welcoming you into 5th avenue beauty & day spa.

For more information on our services call us on 07 3856 2530 or email us on liz5thavenue@bigpond.com or clickhere for a great introductory offer!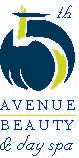 Healthwise Clinic: Positive Results Since 1981!
Healthwise clinic is one of the oldest established natural therapy clinics in Brisbane (1981) still with the original practitioner.
Offering Acupuncture, Naturopathy, Herbal medicine (Western and Chinese), Counseling (transactional analysis) Practitioners David McLeod & Zam Martin, both have lectured extensively in Australia and overseas

We believe that health is much more than just the absence of disease.

At HealthWise, we believe health is best measured in terms of each person's ability to realise his or her maximum potential for enjoyment of every aspect of their life.

At the basis of this philosophy is the concept of "Vitalism" or "Life Force" which recognises that there is a vital curative force in the body, unique to each individual.

It is an established fact that a healthy body has more resistance to disease and can recover faster.

HealthWise practitioners use natural therapies, which are designed to restore and promote the body's functional ability to achieve optimum health.

Natural therapies are based on the belief on the healing power of nature. They involve holistic, individualised treatment regimes that are natural to the body and to the earth, and guide each patient towards beneficial changes to lifestyle or diet.

Natural therapies are able to effectively prevent and treat a wide range of acute and chronic health disorders, and can also support patients having conventional medical treatment.

For more information on our services call us on 07 3839 1077 or email us on info@healthwiseclinic.com or clickhere for a great introductory offer!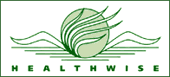 9 out of 10 parents: Rate Head Lice as the #1 Detested Childhood Ailment!

Unfortunately for children now days, Head lice it seems are a part of being at school. It does not have to be this way. Headlicehelp.net and Essentialhealth.com.au, have partnered to produce a two way natural attack on head lice - firstly as a natural treatment containing pure essential oils of Thyme, Eucalyptus, Rosemary, Lavender and Tea Tree - in a base of Macadamia Nut oil - called 100% Natural Headlice Blitzer and then secondly through a daily repellent spray - called 100% Natural Headlice Beater - which is again natural, yet fragrant for the children to wear.

To assist subscribers to understand this common ailment of youth, headlicehelp.biz has provided a complimentary e-book specifically on this subject, and it is being well received world-wide - A Headlice diagnosis kit is also available complete with graphic photographs of head lice.

What are Head Lice?

Head lice (Pediculus Humanus) are tiny parasites which live on the human scalp and hair. They feed on blood several times a day - usually about every 4-6 hours - and they cannot survive for more than 24 hours away from their human host - meaning if they cannot feed they weaken and die. One female louse can lay a total of about 100 live eggs or nits. The eggs are as small as a grain of salt and are difficult to see. It takes about a week for the eggs to hatch. The empty egg shells remain fixed in the hair until it is physically removed. The empty eggs are easier to see and look like white specks. The young lice mature to adults in 10 days and the cycle begins again.


Headlice are the most common insect infestation of humans

They are tiny blood sucking parasites that live on the human scalp and hair

feeding every 4-6 hours by piercing the skin causing itching and irritation

They do not hop, jump, or fly and are only spread through direct contact with infested people. The do not live on pets.

Breaking the life cycle of the head lice is the key to eradication
For further Information call 0409 879 271 email: tracey@essentialhealth.com.au or clickhere for a great Introductory offer!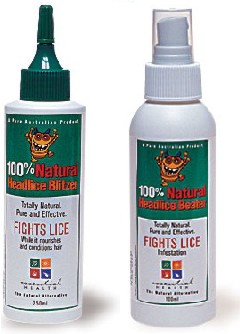 Select Organics:Wine, Beer,Spirits, & Coffee!

No longer is organics all about going without the good things in life. 'Going Organic' now means you can indulge in a glass of red, grab an 'organic' Bloody Mary or relax with a cup of tea and still feel guilt free about it while doing the planet and yourself a big favour!

Australia produces some of the best wine on the planet, therefore we only stock Australian wine. Our beers are from Australia and New Zealand. In fact the majority of the products we stock are Australian - we only make exceptions where the equivalent is not produced in Australia - the organic spirits for instance.

To help you, we have included information on each product (where appropriate) - the organic status, which body is responsible for the certification, the level of preservatives, where it comes from, if it is vegetarian/vegan friendly, what awards it has won, tasting notes and much more.
For further Information email : contact@selectorganics.com.au or visit www.selectorganics.com.au
Nourished.com.au:Natural Health, Wellness and Lifestyle!

Reclaiming Personal Power: Part 2 Becoming aware of your programming By Tys Dammeyer :
In this article we are going to look at both our conscious and unconscious beliefs about power as well as ways to alter those beliefs. Our belief system structures our experience of reality. Beliefs that are unconscious may be difficult to pinpoint, but they have a profound influence on our experience. Once we bring our core beliefs into conscious awareness we can decide whether they serve us and alter them if they don't. (more…)
Brought to you by www.nourished.com.au
Short and Sweet: Lemon Supreme Pie!
INGREDIENTS: * 1 (9 inch) unbaked deep-dish pastry shell * LEMON FILLING: * 1 1/4 cups sugar, divided * 6 tablespoons cornstarch * 1/2 teaspoon salt * 1 1/4 cups water * 2 tablespoons butter * 2 teaspoons grated lemon peel * 4 drops yellow food coloring (optional) * 1/2 cup fresh lemon juice * CREAM CHEESE FILLING: * 1 (8 ounce) package cream cheese, softened * 1 (3 ounce) package cream cheese, softened * 3/4 cup confectioners' sugar * 1 1/2 cups whipped topping * 2 tablespoons fresh lemon juice
DIRECTIONS: 1. Line unpricked pastry shell with a double thickness of heavy-duty foil. Bake at 450 degrees for 8 minutes. Remove foil; bake 5 minutes longer. Cool on a wire rack. 2. In a saucepan, combine 3/4 cup sugar, cornstarch and salt. Stir in water; bring to a boil over medium-high heat. Reduce heat; add remaining sugar. Cook and stir for 2 minutes or until thickened and bubbly. Remove from the heat; stir in butter, lemon peel and food coloring if desired. Gently stir in lemon juice (do not overmix). Cool to room temperature, about 1 hour. Do not stir. 3. In a mixing bowl, beat cream cheese and sugar until smooth. Fold in whipped topping and lemon juice. Refrigerate 1/2 cup for garnish. Spread remaining cream cheese mixture into shell; top with lemon filling. Chill overnight. 4. Place reserved cream cheese mixture in a pastry bag with a #21 star tip; pipe stars onto pie. Store in the refrigerator.
Brought to you by www.allrecipes.com
Laughter is the best medicine!
A cat's dictionary
Purring: Sound of a cat manufacturing cuteness.
Purrverse: Poem about a strange kitty.
Purranoia: The fear that your cat is up to something.
Human being: Automatic door opener for cats.
Purrpetual: Everlasting love for domesticated felines.
Purrson: A male kitty
Purrpetual motion: A kitty playing.
Quote of the month!

"You control your life by controlling your time"
Conrad Hilton
Win an EziDry Snackmaker Food Dehydrator!
No longer the domain of farmers' wives with a bountiful supply of fresh fruit to preserve, the food dehydrator has moved into the kitchens of hikers, campers and those who simply like to be creative with their culinary skills. Dry fruits and vegetables for snacking, or for adding to recipes at a later date. Make your own garlic powder, garlic salt, onion powder and pulverised fruits (to add to desserts or cakes). Custom-make corn chips to taste, or prepare meals for hiking trips that weigh up to 75% less. Perfect for curries, pasta sauces and even soups! Once you get started, you'll thrive on the knowledge that you're obtaining maximum flavour and excellent nutrient value from the foods you dry. So simple to use. Create and enjoy! Valued at $199.00 from Live It Up Lifestyle Products. clickhere for a great introductory offer!
Don't forget that all subscribers to Naturally Happy are automatically included in all our giveaways- GOOD LUCK!
Click here for more details.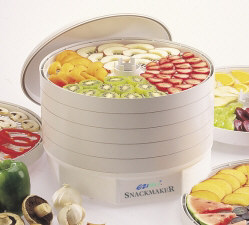 .
In the next issue of "Naturally Happy"
Mind Motivations!

The Float Centre!

WOW Health Club!

Holosync!

Outshine!

nourished.com.au!

Short and sweet!
My Health Specials provides this information for your personal education and enrichment. Information provided should not be used for diagnosing or treating a health problem or disease. Nor should the information replace the advice of your health care practitioner. Always seek professional advice if suffering an illness. My Health Specials Pty Ltd and all parties involved in the conception, production, ongoing maintenance and operation of Naturally Happy accept no liability and no responsibility for any damage whatsoever arising from or in connection to your use or operation of the website or information contained in this e-magazine.