AquaMan:Stop Paying Petrol Prices for your Drinking water!!
AquaMan started operations in Brisbane in 1995 as a new supplier of water filtration products offering a new higher level of service.

Peace of Mind

Here's how we do it,
1. Saving you time and money, we will come to you. 2. You can choose from 8 different systems including counter top systems, under bench units, reverse osmosis, resin, ionizers and distillers, so you'll get the right one for your needs and budget. 3. Fast and Friendly Service. 4. Rent or buy, payment plans monthly, quarterly, 1/2 yearly, all Credit Cards. 5. 100% Written Guarantee. 6. We clean and service most competitors systems. 7. Full range of replacement filters for all kinds of systems

The Benefits of the AquaMan System include:
Endless Pure Drinking Water (FREE)

Never Again will you run out of Water

Save Time & Money in your Admin Dept

No more Heavy Awkward Bottles

No Bottles to Store

Innovative Technology

Ongoing Maintenance and Service

A Low Fixed Annual Cost

Wasted Time Costs You Money " 100% Australian

Written Guarantee
When you deal with AquaMan Australia you can do so with complete confidence with our 100% written guarantee. If you are in any way unhappy with products supplied to you by AquaMan Australia, we will repair or replace them free of charge. No questions asked, now that's peace of mind!

Testimonial
Brisbane Cricket Ground - The Brisbane Cricket Ground has been using AqualMan products in our facility for over 7 years. We are very satisfied with the quality and ease of use of the water cooler units, space and the service has always been efficient and friendly. Fiona Gooding


Special offers

Cash back offer of up to 50%. & or Servo Saver program save up to 15 cent per litre. conditions apply "

A

ll new customers go into the draw to win either a A class Mercedes, A home entertainment system, a 24 day trip toEurope or a 24 day trip to Canadian Rockies total prize pool is over

$125,000.00.

New products available - Cafe Bar system, AquaNet filter & a new style split filter bottles + now selling ex rental stock. Call now for details.

For fast and friendly professional service call us on 07 3391 4566 or email us on admin@aquaman.com.au or visit our website at www.aquaman.com.au

Tree of Health:Pasteurisation of Noni Juice!
Pasteurisation is a highly contentious issue among many sections of the 'health aware' community. However, pasteurisation is standard practice in the fruit juice Industry. The high sugar content in most fruit juices results in natural fermentation activity. Pasteurisation arrests this activity as well as the multiplication of yeasts and moulds that are attracted to a sugar environment.

Noni fruit is a low sugar fruit with anti-microbial properties. However it is still subject to natural fermentation and other biological activity if unpasteurised. This is noticed when PET bottles of unpasteurised Noni juice get that strange 'blown' look.

Tests have shown that the important polysaccharide compounds decrease over time when Noni Juice is unpasteurised. This is probably due to the fact that the sugars are being 'consumed' by the biological active bacteria. Studies by Dr Furusawa (Univ of Hawaii) have shown that the antitumour potential is concentrated in the high molecular polysaccharide compounds of noni juice.

At Tree of Health, we pasteurise our Noni Juice into glass bottles in the same operation. This reduces the possibility of 'recontamination' of the juice with airborne yeasts and moulds.. Noni Juice that is bottled in plastic or PET bottles suggests that the Noni juice is unpasteurised, as PET bottles cannot handle high temperatures.

Tests conducted at Southern Cross University's Centre for Phytochemistry and Pharmacology have shown that pasteurisation doesn't have an effect on Noni's anti-oxidative capacity. As Dr Lesley Stevenson from SCU explains, "The fact that pasteurisation doesn't affect its activity is a positive finding, because it means that noni both retains its biological efficacy and is also safe for consumers."

Who should take Noni?
To name just a few,
People with digestion and elimination problems

Retired people who are looking for "more pep in their step"

People recovering from trauma, or illness (such as glandular fever)

People suffering fatigue and tiredness

People looking to boost their immune system

For details on the full range of Noni products available from Tree of Health please call or click here for more details. or call 1800 99 66 64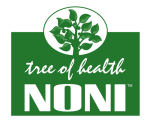 Quantum Physiques: Body Recompositioning!
If you want to lose fat then you need to alter the composition of your body; not just 'lose weight'. If you diet and exercise just to lose WEIGHT then you will probably lose muscle and fat and wind up LIGHTER, but NO LEANER than you started!

The answer lies in looking at the problem the other way around. If you are 30% bodyfat then you are only 70% muscle*. That's just simple math. If you want to get down to 20% bodyfat then you need to get up to 80% muscle*. Whether you gain or lose weight is irrelevant. Its the ratio of fat to muscle that determines if you are LEAN.

Your diet is what determines your weight. Your strength is what determines how much muscle you have. And fat is just that portion of you that isn't muscle. Therefore, if you want to have as little fat as possible then you need to have as much muscle as possible. That means you need to exercise to get STRONG while eating as little as is reasonable for you.

Females in particular are often afraid of 'building muscle' for fear of looking 'bulky'. But if you are dieting to lose or maintain weight then the additional muscle will be replacing fat making you leaner and smaller.

So for body recompositioning, while exercising for fitness and flexibility is good for you, it is not relevant to getting lean. Irrespective of your age or sex, to get lean the absolute best choice of exercise is strength training with weights.

For more information on how you can use weights and diet to control your body composition go to www.QuantumPhysiques.com.au or visit Quantum Physiques at 29/25 James Street, Fortitude Valley. Ph 3252 2100. or damon@quantumphysiques.com.au

*the term 'muscle' has been used as a synonym for 'lean mass' for simplicity and brevity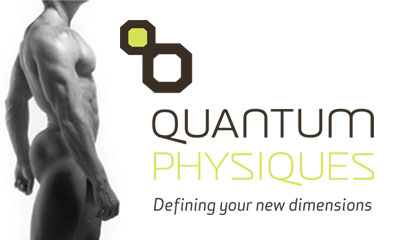 Curves: 30 minutes a day, 3 times a week!
Curves is the largest fitness franchise in the world with over 8,000 locations worldwide. Curves Clubs can be found in the United States, Canada, Europe, South America, The Caribbean, Mexico, Australia, New Zealand and we're still growing. We are the first fitness and weight loss facility dedicated to providing affordable, one-stop exercise and nutritional information for women.

Only one place can give you the strength of over 4 million women...
Can you spend 30 minutes a day, 3 times a week, to improve your quality of life?

Would you rather exercise in an environment designed especially for women?

Would encouragement from other women help you reach your fitness goals?

Have you tried or considered other fitness clubs and just never found one that felt right for you?

Have you ever wished for a fitness program that was "doable" and fun?

Are you ready to amaze yourself?
INTRODUCTORY OFFER - Lutwyche and Mitchelton centres
66% off the service fee (when joining for a 12 month membership)
Mention myhealthspecials to save!
Lutwyche - 07 3357 1407
Michelton -07 3354 4455
email lea@curves.com.au for more details or visit www.curvesinternational.com

Walk Against Want:Don't Stand for Poverty!

Don't stand for poverty. Put your walking shoes on and join us on Sunday 13 March. If you are from Victoria and Tasmania the walks will be held a week earlier on Sunday 6 March.

By raising just $200 for this year's walk against want you will make a lasting difference to the lives of thousands of people. Bank over $200 before April 30, 2005 and go into the draw to win a 'Spirit of Vietnam' group trip for two people with Intrepid Travel.

Walk Against Want is a national event where you can raise money to make a stand against poverty around the world.

People from all over Australia are invited to the join in the walks which will be held across every state.


Getting into the action in Brisbane 2004

"Brisbane band George would like to urge all Brisvegas good-willed people to come and join them on Sunday march 13 at 2.30pm for the Walk Against Want. Now is a perfect time to throw on some shoes and enjoy a 5km or 10km stroll through the Botanical Gardens in the beautiful Brisbane sunshine AND raise money at the same time. "

"George's Katie Noonan - at 34 weeks pregnant - will be walking with her husband and fellow band members so you've got no excuse! George's special ones fan members can help by calling 1800 034 034 and sponsor George in the event! Don't stand for poverty. Every step can make a difference, Take the first step, walk against want - see you there!" Katie Noonan - George/Elixir

612 ABC Brisbane's presenters Tricia Duffield, Steve Austin, Kelly Higgins-Devine, Spencer Howson, Richard Fidler and Paul Boddington have all signed up to walk in this year's Walk Against Want On Sunday the 13th of March. The team aims to raise $50,000 in sponsorship for Oxfam.
Date: Sunday March 13 Start: 2:30pm Location: Brisbane City Botanic Gardens - Entrance Lawn Contact: Dave Burck Phone: (07) 3637 4620

Choose between two pleasant walks taking in the sites of Brisbane's CBD. Both the 5km and 10km routes commence and finish in the Botanic Gardens. The route proceeds over the Goodwill Bridge where you can glimpse superb city views before proceeding along the base of the Kangaroo Point Cliffs. The 10km route continues the walk underneath the Story Bridge.
Click www.oxfam.org.au for further details!
Nourished.com.au:Natural Health, Wellness and Lifestyle!

The One-Minute Retreat By David Kundtz
Stress + Relaxation = True Recovery
For every time in stress, you need a recovering time in relaxation
Here is a subtle and often misunderstood fact about stress: For every period of stress in our life, you need a corresponding period of relaxation, just to maintain your health. To manage stress effectively, you can't go directly from a stressful situation to normal life without spending a time of stress-free relaxation. If you neglect the relaxation stage, you will accumulate the effects of stress until they begin to do very serious damage–physical, emotional, and spiritual. more
Brought to you by www.nourished.com.au
Short and Sweet: Chicken Saltimbocca!
Serves : 4
Ingredients: # 4 skinless chicken breast fillets 4 slices ham or prosciutto 4 slices Australian Mozzarella Cheese 4 sage leaves 40g Australian Butter 1/4 cup marsala 1/2 cup Australian Thickened Cream 2 teaspoons chopped fresh parsley seasonal vegetables, for serving
Method: Place chicken fillets smooth-side down, between two pieces of plastic wrap. Pound fillets until 5mm thick with the flat side of a meat mallet or a wooden rolling pin. Top each fillet with 1 slice of ham or prosciutto, mozzarella and a sage leaf. Fold in half widthways and secure with toothpicks. Heat Butter in a heavy-based frypan and cook chicken until well browned and cooked through. Remove chicken from pan and keep warm. Return pan to the heat, add marsala and simmer for 30 seconds. Add cream and parsley and stir until well combined. To serve, remove toothpicks, place chicken on serving plates, pour over sauce and serve with seasonal vegetables.
Nutitional Analysis per serve Serves: 4 Carbohydrates: 4 g Energy: 1809 kJ Calcium: 229 mg Protein: 44 g Fat: 23 g
Brought to you by www.dairyaustralia.com.au
Laughter is the best medicine!
A panda walks into a cafe orders a sandwich, eats it and then draws a gun and fires two rounds into the air. "WHY"? Asks the astounded waiter as the animal moves towards the exit."It's in my nature" replies the panda tossing a wildlife manual over his shoulder as he leaves "Look it up."
The waiter turns to the relevant page and sure enough finds the explanation " Panda, large black and white bear-like mammal, native to china. Eats Shoots and leaves"
Quote of the month!

Watch out for emergencies.
They are your big chance.
Win a Sizzling Minerals pack to the value of $200 & Massage Table!
The Sizzling Minerals promotion finishes on March 5 and we will be then kicking of a brand new promotion were you will get the chance to win a top of the range massage table thanks to Brandon Raynor's School of Natural Therapies.
Win $200 of Sizzling Minerals!
* Deliciously Intense Taste * 600 Milligrams Of 75 Plant Minerals In each Wafer * 15 wafers in each blister pack sleeve * Fizzles and dissolves quickly * Can Be Inserted Through The Neck Of A Standard Drinking Water Bottle * No carbs, No fat * The Best Daily Mineral Supplement
Don't forget that all subscribers to Naturally Happy are automatically included in all our giveaways- GOOD LUCK!
Click here for more details.
.
In the next issue of "Naturally Happy"
My Health Specials provides this information for your personal education and enrichment. Information provided should not be used for diagnosing or treating a health problem or disease. Nor should the information replace the advice of your health care practitioner. Always seek professional advice if suffering an illness. My Health Specials Pty Ltd and all parties involved in the conception, production, ongoing maintenance and operation of Naturally Happy accept no liability and no responsibility for any damage whatsoever arising from or in connection to your use or operation of the website or information contained in this e-magazine.