Kickbike: Kick Your Butt into Serious shape!!
Developed as a cross-training device for elite Nordic athletes 9 years ago, the KICKBIKE is arguably the best aerobic workout available.

Its fusion of acute performance and European style encourages easy transition from gentle broad-walk gliding, to a full-on total body, aerobic workout. It's about spirited people, a funky motion and a liberating sensation.

Even if your workout is the gentle broad-walk stroll, you can still expect to stretch the Hamstring, strengthen and tone your abdominals, lower back, quadriceps and calf muscles, as well as trim down and firm up your legs and buttocks! Not bad results from just having a bit of fun.

KICKBIKING, generates a low impact foot strike, as your body weight is principally supported by the stationary leg. This significantly reduces shock to the knees and lower extremities. Injury prevention is further enhanced by not fixing you to a specific position, which reduces muscle stiffness, strain and the chance of injury. All you need to do is remember to change legs regularly. Kickbike is easy to ride and has good control and manoueverability.

The Brisbane Lions and some of Queenslands Athletic coaches have recently purchased Kickbikes for specific targeting of the glute, hip flex, and core stability strength.

So forgo the nip and tuck, and kick your butt into shape on a KICKBIKE. It's the simplest, safest and most enjoyable way to reduce fat and/or improve your fitness!

Visit www.kickbike.com.au or for more information contact Bruce Cook on Ph 07 33590869, Mobile 0407 699884 or email bruce@kickbike.com.au
Free Info Session:How To Get Up And Stay Up!
Mastering Movitation to get the body ( or anything else) you've always wanted!
VENUE: Southbank Fitness Club, 72 Merivale St South Brisbane

DATES: Thursday 10th Feb, Tuesday 15th Feb, and Wednesday 23rd Feb 2005.

TIMES: 7pm start until 9pm on each night.

RSVP: By registration online at www.southbankfitnessclub.com.au, or by phone (07) 38447111. Numbers limited to 30 seats per event.



Fat Loss Nutraceuticals: Do They Really Work!
In recent years there has been a notable increase in the advertising of nutraceuticals promising to accelerate fat loss. Do any of these products actually work? Well some do but many don't. Here's how to tell the wheat from the chaf.

There are classes of 'Fat burners': 1. Fat Metaboliser supplements 2. Nutrient Absorption/Storage blockers 3. Thyroid function boosters 4. Thermogenesis boosters

Fat metabolisers tend to be the cheapest but least effective fat burners. They include basic food nutrients such as L-Carnitine, Choline and Inositol which are involved in fat oxidation processes. However, they contribute very little to 'losing fat'.

Nutrient absorbtion/storage blockers like HCA, Phaseolamin and Chitosan are fatally flawed. Many products are woefully under dosed but the main problem is that most people abuse the privilege of having the fattening effect of overeating 'blocked'.

Thyroid function boosters like Guggul and Forskolin help keep diets and thermogenic boosters working effectively. They don't do the work for you but they do help your work pay off.

Thermogenesis boosters stimulate the Adrenal glands and/or receptors usually via the synergistic combination of Caffeine and Synephrine. These ingredients literally force your body to waste fat energy to make you warmer. However, their effectiveness is dose dependant and most products offered to the mainstream are chronically under dosed.

Fat burners undoubtedly work. High potency Thermogenics enable our clients typically lose fat 100-300% faster! But most mainstream products are far too weak, incomplete and misdirected to help the majority of people. Come to Bio Logic Labs and we will custom fit the best product and diet for you.
For further infomation on the above please contact Damon Hayhow at Quantum Physiques on 07 3252 2100 or damon@quantumphysiques.com.au or click here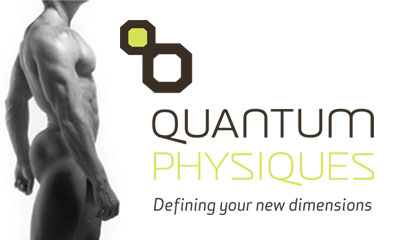 15 Facts That make Sylk: The Best Lubricant on the Market Today!
1. No Parabens, no glycols, no sugars, no colours, no flavours, no petro-chemicals - simply all natural & chemical free.

2. Unique formulation puts you 'instantly in the mood' and increases sexual pleasure

3. Water based & water soluble - ideal with condoms, diaphragms, Kegel exercisers and all sex toys including silicone

4. Translucent liquid that simulates your body's own natural lubrication

5. Formulated with Grapefruit Seed Extract, a brilliant anti-bacterial preservative that also guards against yeast & urinary tract problems

6. No oily residue to wash off after - just relax into blissful sleep in your lover's arms. Once Sylk has 'done its job', it is partially absorbed as a moisturiser while the rest just disappears.

7. Non-toxic - safe if swallowed.

8. Any spills wash out easily with water: will absolutely not stain clothing or your white lounge!

9. Sold for over 16 years - over 16 years of worldwide satisfaction.

10. Reasonably priced - retails for approximately $10-$12.

11. Listed by the Aust. Therapeutic Goods Administration under Aust.L52346

12. Attractive non medical packaging with convenient (one-handed) flip-top lid

13. The perfect size for travel as well as 'under the pillow'

14. Makes sex fun - and men love it too!

15. All of which means, blissful sex - naturally.
Click here for more details

Whats New At The:Atrium Natural Health and Beauty Spa!

The Atrium was the WINNER of the Business Achievers Awards for beauty services in 2004.
The Atrium Natural Health and Beauty Spa provides services for both men and women. We are located in the Masters Health Club at Carseldine overlooking our own courtyard and club pool, we offer beauty and body services including massage, waxing, pedicures, manicures, naturopathic consultations (including acupuncture), and customised facials using the innovative EarthSentials Skincare range.
EarthSentials products can be personalised to suit individual skin types, which makes them highly recommended to anyone with skin sensitivities. Our Natural Health and Beauty Spa focuses on getting results whether it is through herbal medicine, a professional skin care routine or through regular massage to relieve clients of their everyday stress.
MONDAY MADNESS 20% off all beauty and massage treatments on Mondays until 31st March 2005 SunFX Spray Tanning Now Available - $40 Naturopath - 25 years experience in naturopathy, acupuncture,iridology, herbal medicine, Chinese muscle cupping, ear candling.
Phone us on (07) 3863 3864 and The Atrium girls will be able to help YOU PERSONALLY. or click here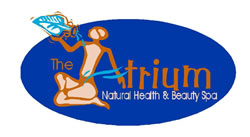 Nourished.com.au:Natural Health, Wellness and Lifestyle!

Fatherhood At Its Best: A man loving himself and his future children enough to heal himself of his past wounds before he chooses a woman to conceive with. clickhere for more
Brought to you by www.nourished.com.au
Short and Sweet: Basil Ricotta Filo Rolls!
Serves : 4
Ingredients # 4 sheets filo pastry 10g Australian Butter, melted 200g Australian Ricotta Cheese 1/4 cup grated Australian Reduced Fat Cheddar Cheese 2 tablespoons chopped basil leaves 2 tablespoons pine nuts, toasted pepper, to taste 1 egg white, for brushing lettuce and cherry tomatoes, for serving
Method Brush 2 sheets of pastry with butter and layer on top of each other. Cut pastry into 4 rectangles. Combine ricotta, cheddar, basil, pine nuts and pepper. Place a 1/4 cup of filling onto each rectangle and roll over to form neat rolls. Place on a baking tray and brush with egg white. Bake at 200°C for 10 minutes or until golden. Serve with lettuce and cherry tomatoes.|**This recipe is suitable for lacto-ovo vegetarians who have adopted a vegetarian diet for health reasons.
Nutitional Analysis per serve Carbohydrates: 9 g Energy: 834 kJ Calcium: 184 mg Protein: 10 g Iron: 1 mg Fat: 13 g
Brought to you by www.dairyaustralia.com.au
Laughter is the best medicine!
What is this?
When the waitress in a New York City restaurant brought him the soup du jour, the Englishman was a bit dismayed. "Good heavens," he said, "what is this?" "Why, it's bean soup," she replied. "I don't care what it has been," he sputtered. "What is it now?"
Quote of the month!

"The human race has one really effective weapon, and that is laughter." Mark Twain
Win a Sizzling Minerals pack to the value of $200!
This promotion gives you the chance to win $200 of Sizzling Minerals!
* Deliciously Intense Taste * 600 Milligrams Of 75 Plant Minerals In each Wafer * 15 wafers in each blister pack sleeve * Fizzles and dissolves quickly * Can Be Inserted Through The Neck Of A Standard Drinking Water Bottle * No carbs, No fat * The Best Daily Mineral Supplement
Don't forget that all subscribers to Naturally Happy are automatically included in all our giveaways- GOOD LUCK!
Click here for more details.
.
In the next issue of "Naturally Happy"
BodyCentral

Aqua Man

Walk Against Want

Noni - tree of health

Mind Motivations

nourished.com.au!

Short and sweet!
My Health Specials provides this information for your personal education and enrichment. Information provided should not be used for diagnosing or treating a health problem or disease. Nor should the information replace the advice of your health care practitioner. Always seek professional advice if suffering an illness. My Health Specials Pty Ltd and all parties involved in the conception, production, ongoing maintenance and operation of Naturally Happy accept no liability and no responsibility for any damage whatsoever arising from or in connection to your use or operation of the website or information contained in this e-magazine.