Local Gym Guide: Hundreds of Introductory Offers!
South East Qld has an array of Credible Health and Fitness Centres!
To find out information on your local gym simply click here!
Or visit our sponsors,
www.goodlifehealthclubs.com.au
www.fitnessexpressclubs.com.au
Local Personal Training Guide:The Best in Brisbane!
Workout from home, your office, your gym or in the great outdoors, where ever it maybe Personal Training could be the answer to all your health problems. The majority of people need a motivating factor and a Personal Trainer is the key.
To find out information on a local personal training business simply click here
Coordinated Fitness - click here for more
Coordinated Fitness are specialists in functional health training with structured gym and mobile health programs. You will feel healthier, fitter and stronger with our trainers tailoring programs to meet your needs. Our trainers are tertiary qualified Exercise Physiologists, so come and experience the difference and achieve the results you desire in a safe and supportive environment.
Brisbane Personal Trainers- click here for more
Brisbane Personal Trainers prides itself on the quality of training and services we can offer you. All training sessions commence with a consultation to determine your health status and ensure the safety of your fitness program.

Quantum Physiques - click here for more
Quantum Physiques personal trainers use a unique and revolutionary approach to reshaping your body. An approach without guesswork or ambiguity. An approach so focused that we transform your body in just weeks – not months.
Site Sponsor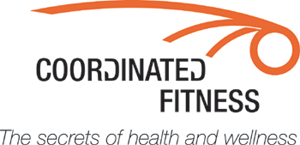 Time to Quit Smoking: For your Babies Sake!
Stand outside any maternity hospital and you are certain to see an expectant mother or ten smoking. They know it and you know it, smoking and pregnancy are not the best soul mates. So, what do you do? Easy, QUIT! Well maybe not that easy, not unless you have the desire to quit. But then, what better commitment than wanting a healthy baby and a healthier you.

Gaining Control - Smoking has been by Antoine Matarasso of Trancesolutions, and has proven successful for 1000s of smokers over the past 6 years. As he tells any smoker wanting to quit 'success is in your hands, if you have the desire you will succeed. It is about being ready'. The program takes just two group sessions 7 days apart and has a backup program just in case you need more help. Do the program and you will NEVER smoke again. No cravings, no weight gain, and minimal discomfort. His programs are run in groups of up to 20. Antoine believes, 'Groups allow for more support, especially amongst other pregnant woman, knowing you are not alone takes some of the hassle out of quitting, it helps a lot'.

If you are expecting or want to fall pregnant, the time to quit is now and if you are ready, these are the guys to bring you success. If you smoke and want to never smoke again email us at antoine@gainingcontrol.org or visit www.gainingcontrol.org

Simply Organic: Local Innovative Organic Products!
An Australian owned food company specifically dedicated to bringing its customers a range of exciting and innovative certified organic products, in particular meats, poultry, soups, meals & meal components. Simply Organic is part of the Creative Cuisine group of Companies specialising in food manufacture, product design and consultation since 1991.

Simply Organic manufacture certified organic products to the highest standard of food safety and quality. Our HACCP based quality assurance system is regularly audited by external and governmental bodies to ensure the safest possible product is delivered to our customers

" Organic Beef " Organic Poultry " Organic Prepared Meals " Organic Pies " "Organic Soups"

Products available from Flannery's Stores, Go Vita Stores, Farm Fresh Organics, Organic & Quality Food and Food Direct. For further information call 07 3274 5000 info@simplyorganic.com.au or click here to visit their website.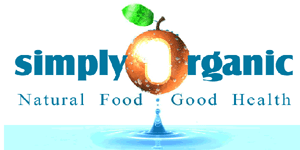 Only Fitness:The Best "little" Treadmill in the World!
"ONLY FITNESS" Australia's most successful fitness group... one of the pioneers in the fitness industry. Our roots are deeply networked within the top manufacturers in the world. ONLY FITNESS stores are located all over Australia.
The Display - Multi Window Console - No More scanning - Five large easy ro read screens - speed, time, distance, calories pulse

The Warranty - Double the Industry standard - a huge 2 year parts and labour "Peace of Mind" Warranty - 3 Years on the Motor - Lifetime on the frame!!

The Support- Bodyscience products are backed by The Australian Fitness Dealers Association - (AFDA) Service and back up is not far away - anywhere in Australia. More peace of mind!

The Motor - New generation 1.5 HP fan cooled, high induction motor. High torque - ultra reliable. You can walk or jog up to 12 KPH - will carry a person comfortably up to 125Kgs!

The Cushioned Deck - " Air-Step" Absorbs impact - saves your knees!

Pulse Monitoring- You'll burn fat quickest when you exercise within your Target Heart Range. Just watch the readout and know if you are working out Too hard . . or not hard enough!

The Walking Area - 34cms x 115 cms - Accomodates a vigorous full stride for anyone up to 188cms tall (6'2") . "No Kick" low profile motor cover gives more useable mat area

Space Saving Compact Size - Floor foot print just 64 cm x 123 cm

Easy Fold - One-Step Hydraulic Assisted Folding
Incline- 10 degree Incline (quick one step manual adjustment)
Automatic Mat Centring- Self aligning mat means no more annoying mat drift…. no tools!
Cross threaded mat- for long mat life
Safety Circuit Breaker
Sealed bearing rollers
----------------------------------------------------------------
Satisfaction Guaranteed Or return it within 30 days for a full refund
---------------------------------------------------------------------------
For further details contact
ONLY FITNESS (Sunshine Coast) 6 Waterview St, Kawana Waters, Qld, 4575 Tel 07-5493 9900 Fax 07-5493 7387 E-mail: sales@onlyfitness.com.au
ONLY FITNESS (Brisbane) Unit 2, 21-23 Watland St Springwood, Qld 4127 Tel – 07-3290 1188 Fax – 07- 3299 5470 E-mail: sales@onlyfitness.com.au
For more great products and services visit www.onlyfitness.com.au

Nourished.com.au:Natural Health, Wellness and Lifestyle!

The trouble with the rat race is even if you win, you're still a rat." – Lily Tomlin
clickhere for more
Brought to you by www.nourished.com.au
Short and Sweet: Creamy Vegetable and Rice Slice!
Serves : 6
Ingredients: 2 teaspoons curry powder|1 cup long grain rice|4 cups water|2 eggs, lightly beaten|20g Australian Unsalted Butter|1 tablespoon plain flour|1 1/2 cups Australian Reduced Fat Milk|1/4 cup grated Australian Reduced Fat Cheddar Cheese|cracked black pepper, to taste|2 zucchini, diced|150g frozen beans, thawed|1 x 425g can whole baby corn, drained|paprika, for sprinkling
Method: Heat curry in a saucepan and add the rice, stirring until rice is coated. Add water, cover and simmer for 25 minutes or until all liquid has been absorbed. Allow to cool. Stir in half the egg and spread mixture over a grease-proof paper lined baking dish. Bake at 180øC for 10 minutes. Melt butter in a saucepan, add the flour and cook stirring for 1 minute. Add the milk and stir until thickened. Remove from heat and fold through remaining ingredients. Pour mixture over base, sprinkle with paprika and bake at 180øC for 50 minutes or until set. Slice and serve.|**This recipe is suitable for lacto-ovo vegetarians who have adopted a vegetarian diet for health reasons.
Nutitional Analysis per serve -carbohydrates: 34 g Energy: 1016 kJ Calcium: 165 mg Protein: 10 g Fat: 7 g
Brought to you by www.dairyaustralia.com.au
Laughter is the best medicine!
A child comes home from his first day at school. His mother asks, "well what did you learn today"? The kid replies, "Not enough. They want me to come back tomorrow."
Quote of the month!

In matters of style, swim with the current; in matters of principle, stand like a rock. Thomas Jefferson
Win a Sizzling Minerals pack to the value of $200!
Congratulations to Angelika from New Farm on winning the Stephanies Natural Beauty and Day Spa package!
The next promotion gives you the chance to win $200 of Sizzling Minerals!
* Deliciously Intense Taste * 600 Milligrams Of 75 Plant Minerals In each Wafer * 15 wafers in each blister pack sleeve * Fizzles and dissolves quickly * Can Be Inserted Through The Neck Of A Standard Drinking Water Bottle * No carbs, No fat * The Best Daily Mineral Supplement
Don't forget that all subscribers to Naturally Happy are automatically included in all our giveaways- GOOD LUCK!
Click here for more details.
.
In the next issue of "Naturally Happy"
My Health Specials provides this information for your personal education and enrichment. Information provided should not be used for diagnosing or treating a health problem or disease. Nor should the information replace the advice of your health care practitioner. Always seek professional advice if suffering an illness. My Health Specials Pty Ltd and all parties involved in the conception, production, ongoing maintenance and operation of Naturally Happy accept no liability and no responsibility for any damage whatsoever arising from or in connection to your use or operation of the website or information contained in this e-magazine.