earmate: Does your Brain need a tan?
As mobile phone use increases in Australia and New Zealand, so too does concern about the potential health effects of electromagnetic radiation (EMR).

Unfortunately, as the tobacco industry has proven, what we don't know can still hurt us.

So, what can you do about it?
Prevention is always the best medicine… at this stage it may be the only solution for some of the health effects linked to mobile phone radiation.

Research Findings

Earmate is the only mobile phone personal hands free in Australia and New Zealand that has been independently proven to reduce EMR exposure to the brain by up to 98%.

This drastically reduced level of radiation is the most anyone would ever want soaking into their brain.

Simple, safe and inexpensive, earmate provides a solution that will protect you and your family both now and well into the future.

Take control of your exposure to mobile phone radiation. Make a friend for life today!

Get an earmate™ NOW! For more information about earmateTM, speak with your local mobile phone dealer, or visit www.earmate.com.au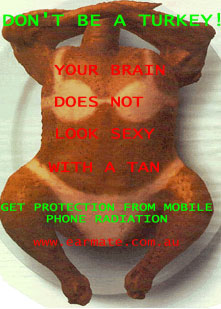 Tropical Christmas Treats:Urban Retreat Visits Indonesia!
Our search for personal sanctuary, rest and relaxation this year took us to Indonesia, where we retreated to the mountains of Ubud in Bali. As usual our passion for Massage and exotic Day Spa experiences led us to research some fabulous traditional treatments which we have now brought back to the Urban Retreat in Brisbane.

We have sourced local ingredients to incorporate into our treatments and it is good to know that we buy directly from people in the small villages, providing a much-needed source of revenue for the Balinese.

My favourite treatment is the Balinese Lulur - traditionally used as a pre marriage ritual to cleanse and prepare the bride and groom for wedding day. The body is pampered and scrubbed with a Jasmine rice paste, bathed in yoghurt and massaged with heavenly essential oils. It is truly a special experience to cleanse the body mind and soul.

Rex loves the Green Tea scrub, which he says helps to detox and renergise his whole body. This is also followed by a fresh and re-energising massage.

We have a range of these wonderful treats available on our Christmas menu and also have some fantastic Health Programmes available for those that wish to be off to a healthy start next year, but do not have the time to get to an out of city health retreat. We wish you all a safe and happy Christmas, take the time to stop and enjoy the company of your loved ones, the environment around you and the positive things in life.

Our Special Offer for this season is $10.00 off our Balinese Lulur.

Cheers,
Christine @ Urban Retreat

45 Riding Road Hawthorne 3399 4972 or click here
24 La Trobe Terrace Paddington 3217 5522 our New Café now open so you can also enjoy lunch….. or click here

Lifestyle Laser Clinic:Nature Conquered by Technology!

Remember how sexy body hair was in the 70's? Today things are very different, largely because technology has made it possible to achieve a look that was unattainable just a decade ago. Lifestyle Laser Clinic at the Spring Hill Marketplace specialises in making a difference to the lifestyles of its clients. Clinic Director Stuart Pryor says that they fill the gap between beauty therapist salon and cosmetic surgery.

Lifestyle Laser offers painfree and permanent laser hair removal, microdermabrasion and chemical peels to rejuvenate skin, reduce sun damage, scarring and pigmentation. Their laser is also used to remove broken capillaries and spider veins that commonly appear on the face and legs. In its latest addition to their range of services, the clinic is now offering injectables such as Botox™ and dermal fillers through a visiting cosmetic physician. It is now easier than ever to improve on nature and reverse the visible signs of aging.

The most asked question about laser hair removal is about its permanence. The clinic is able to demonstrate to clients that the laser destroys the hair follicle without damage to other tissue, and once destroyed, it cannot grow another hair. The only other way to destroy a hair follicle is electrolysis, which is very slow, requiring an electric current passed into each follicle individually. The clinic sees people who in desperation have tried everything, including creams and potions that never work long term and can severely damage the skin. We find that after a client has had a free test patch done, which takes only a few minutes, they feel very relaxed about the procedure. Now is the ideal time to prepare for next Spring, which is only three months away.

For the first 30 readers of Naturally Happy to call, Lifestyle Laser Clinic is offering a free skin analysis by its resident beauty therapist or $25 off a laser treatment in addition to your discount. To improve your lifestyle, call the clinic on (07) 3832 0122. or click here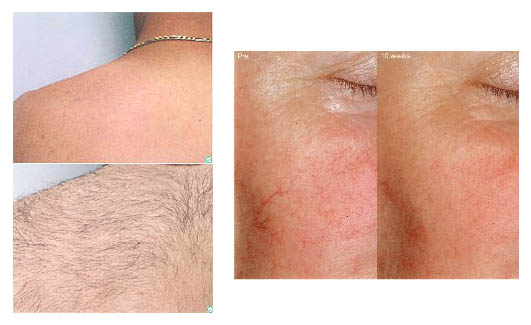 Give the gift of health and beauty: with myhealthspecials.com.au
Haven't found that 'Perfect Gift' yet?
You will find over 1000 Gift ideas for your family, friends and partners at www.myhealthspecials.com.au Indulge them in a day spa, massage or even invest in a gym membership. Simply click on one of our 82 categories, locate a business in your desired area and print off your 'Boarding pass to better health' -voucher. We guarantee you will save your hard earned dollars on all your Christmas shopping - and by giving the gift of health you will add to the quality of life of your friends and family

Great Gift Ideas and Gift Certificates,
Aussie Perfect Image Beauty Clinic - Milton
Maja Beauty Concepts - New Farm
Mosaic Hair Body Skin Make-up-West End
Outshine - West End and Teneriffe
Salus Per Aquum Spa - Versace - The Gold Coast
Absolute Skin and Body - Camp Hill
Elite Fitness - Australia Wide
The Golden Door Health Retreat - Gold Coast
The Golden Door Spa & Health Club at Mirage Resort- Gold Coast
Zest Health Clubs - 13 South East Qld locations
Camp Eden Health Retreat - Gold Coast
Fernwood Healthy and Beauty - City
STEVEN JAYMES CRITICALLY ACCLAIMED ALBUM HEMINGWAY'S CATS - available at all good music stores and online at HMV click here.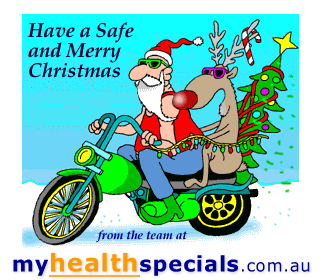 Two of the finest Day Spas in Brisbane:Reward you or your partner for Christmas!
Brisbane Holistic Health Centre
New Farm Holistic Health Centre


A tranquil oasis where spa, health, beauty, and relaxation services are available for the individual and corporate client.

Put your mind in neutral and let us work on that other half of you - your body. You can only go on neglecting it for so long. Then it starts to tighten the muscles in your neck. Or it wakes you up at night and won't let you get back to sleep. That's the body's subtle reminder that it needs a treat. And that's what we're here to deliver. Put our hands to work and we promise to take the load off your back, your neck, your shoulders. In fact, wherever your body carries your stress, we have many ways of managing it.

The New Farm Holistic Health Centre is located in the heart of Centro on James. 07 3854 0611 Fax: 07 3852 3517 Address: Centro on James 46 James St New Farm Qld Hours: 7day 9am - 9pm or click here for web details

Right in the heart of Brisbane CBD the Brisbane Holistic Health Centre has been operating for 16 years. 7 3229 3661 Fax: 07 3220 0311 Address: Level 1, 199 Elizabeth Street [opp. Hilton] Brisbane QLD or click here for web details

Each centre boasts and impressive list of services delivered by the hands of many expert practitioners, who can provide the resources to appropriately deal with any health problem related to the stressful lifestyle of today.

Purchase any day spa package and receive a self-application mud wrap absolutely FREE or Receive 10% off any products or services

Mention www.myhealthspecials.com.au when calling or emailing.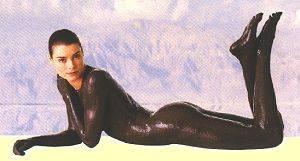 Nourished.com.au:Natural Health, Wellness and Lifestyle!

Here is a subtle and often misunderstood fact about stress:For every period of stress in your life, you need a corresponding period of relaxation, just to maintain your health. To manage stress effectively, you can't go directly from a stressful situation to normal life without spending a time of stress-free relaxation. If you neglect the relaxation stage, you will accumulate the effects of stress until they begin to do very serious damage–physical, emotional, and spiritual. more click here
Brought to you by www.nourished.com.au
Short and Sweet: Cheese Festive Fruit Cake!
Ingredients 1 cup sultanas 1/2 cup raisins 1/2 cup currants 1/2 cup chopped dried apricots 1 cup chopped glace cherries* 1/2 cup mixed peel 1/4 cup brandy 80g Australian Unsalted Butter 125g Australian Cream Cheese 3/4 cup castor sugar 2 eggs 1 1/4 cups soy flour or white rice flour, sifted 1/2 teaspoon cream of tartar 1/4 teaspoon bicarbonate of soda 1/4 cup chopped mixed nuts
Method Soak dried fruit in brandy for 2 hours. Cream butter, cream cheese and sugar with an electric beater until light and fluffy. Beat in eggs. Fold in remaining ingredients and soaked fruit. Place mixture into a 12 buttered muffin tin. Bake at 160°C for 35-45 minutes. Serve with vanilla custard. * Glace fruits are permitted to contain glucose syrup but are usually made with sugar and therefore contains no gluten.
Nutitional Analysis per serve Carbohydrates: 71 g Energy: 1616 kJ Calcium: 50 mg Protein: 5 g Fat: 9 g
Brought to you by www.dairyaustralia.com.au
Laughter is the best medicine!
What did Adam say on the day before Christmas ?
It's Christmas, Eve !
What do you have in December that you don't have in any other month ?
The letter "D" !
What does Father Christmas suffer from if he gets stuck in a chimney ?
Santa Claustrophobia !
What do you call a letter sent up the chimney on Christmas Eve ?
Black mail !
Who delievers cat's Christmas presents ?
Santa Paws !
Quote of the month!

Truth is a progressive reality.
Steven Jaymes
Win a total Body Recharge package thanks to Stephanies Natural Beauty and Day Spa!
Win a total Body Recharge package thanks to Stephanies Natural Beauty and Day Spa Valued at $230
Prize includes a Dry body brushing, a body wrap, Vichy shower and 60-min body massage. winner drawn Dec 30
Stephanies natural beauty and day spa

Open the doors to a sanctuary of wellbeing and relaxation. Whether you wish to escape for an hour or half a day, Stephanies is a harmonious urban day spa where you can feel truly cared for. Velvety rose petals, abundant fresh flowers, scented candles, and aromatic essential oils immediately soothe the soul. Let tranquillity submerge you. Gently slow down, to the humming sound of soft music, and let us nurture you, body and soul.
From Jan 1 you'll have the chance to win Sizzling Minerals Valued at $200
Don't forget that all subscribers to Naturally Happy are automatically included in all our giveaways- GOOD LUCK!
Click here for more details.
.
In the next issue of "Naturally Happy"
2 Massive Issues in January!

Gym and Personal Training Guide!

Simply Organic!

Only Fitness!

nourished.com.au!

Short and sweet!
My Health Specials provides this information for your personal education and enrichment. Information provided should not be used for diagnosing or treating a health problem or disease. Nor should the information replace the advice of your health care practitioner. Always seek professional advice if suffering an illness. My Health Specials Pty Ltd and all parties involved in the conception, production, ongoing maintenance and operation of Naturally Happy accept no liability and no responsibility for any damage whatsoever arising from or in connection to your use or operation of the website or information contained in this e-magazine.