ourbrisbane.com: Winter Survival!
Winter Survival http://www.ourbrisbane.com/activeandhealthy/feature/winter04.htm - Stay strong, active and healthy during winter!
Brisbane's warm Winter climate means that there are no excuses for not staying active and healthy all year round. Our Active & Healthy events calendar http://www.ourbrisbane.com/activeandhealthy/events/ has many options for winter sports and recreational ideas.
If you are trying to fight a cold or flu this Winter, take a look at the tips and tricks in our Winter survival feature http://www.ourbrisbane.com/activeandhealthy/feature/winter04.htm. We have also compiled a selection of discount vouchers http://www.ourbrisbane.com/activeandhealthy/feature/winter04.htm to help you look and feel great throughout the cooler months.
Also, keep a lookout for the upcoming ourbrisbane.com Active & Healthy http://www.ourbrisbane.com/activeandhealthy/ competition to win wonderful aromatherapy products from The Perfect Potion!






Bodycentral Day Spa for Men and Women:Revitalise your Body & Spirit!
Our friendly, professional therapists are dedicated to providing you with a premium holistic day spa experience within the warm ambience that is unique to our historic Woolstores. Choose from our extensive and select range of treatments based on natural healing therapies from cultures around the world, or choose one of our unique Australian Aboriginal therapies using natural Australian botanicals and clays. After your treatment take time out to take a walk near the peaceful river or enjoy a refreshing lunch in a riverside café.

Our menu includes:
Massage
o Lymphatic Drainage, Remedial, Sports, Deep Tissue, Aromatherapy, Reiki, Reflexology, Acupressure
o Kahuna, Hahana Hot Stone, Thai Yoga, Swedish, Shiatsu & Australian Dreamtime Massage
o Chakra Rebalancing Massage
Body Treatments
o Vichy shower, body steam
o Body Exfoliation
o Algae, Marine Mud & Australian Clay Body Wraps
o De-tox, Cellulite and slimming treatments
o "Just for Men" menu
Beauty Therapy
o High performance facials for Corrective & Anti-ageing
o Microdermabrasion
o Enzyme peeling & lifting
o Waxing
o Jane Iredale Mineral Make-up
Spray Tanning
For further details on Bodycentral products and services and to receive 10% discount off Li'Tya products clickhere
Shop 1A – Carson Woolstores 54 Vernon Tce 07 3852 1134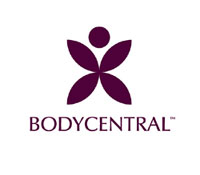 HomeFresh Organics:a FREE Home Delivery Service!
HomeFresh organics offers a FREE home delivery service within the greater Brisbane area. We bring the best quality produce available in Queensland to your front door. HomeFresh organics is one of Brisbane's leading home delivery services, delivering to over 600 houses at excellent prices.
We offer a superior personalised service, with guaranteed customer satisfaction. We have a personalised service with a free delivery within the Brisbane area. Bringing you fresh organic vegetables, milk, yoghurt, eggs, butter, and cheese straight to the comfort of your home.
Introductory Offer - mention myhealthspecials when ordering and get $10 off your first box of organic vegetables! clickhere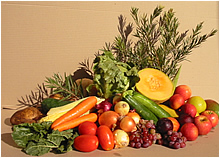 Rainesforest Massage Therapy & Day Spa Indooroopilly :Best Value Massage & Day Spa in Town!
Imagine being in the middle of Brisbane City, surrounded by natural bush, while enjoying some time out from your busy life.
Here's a Day Spa or massage experience with a difference.
The beautiful bush environment wraps around massage treatment rooms and spa/sauna outdoor relaxation areas. You feel just as refreshed from the green energy around you as much as from the fully-qualified therapeutic massage or facial treatments.
The best part is that you can tailor a visit to suit, come for just an hour, or stay a full day with an incredible Day Spa Package.
Options include, full body therapeutic massage, lymphatic drainage facials for that extra benefit, exclusive use of spa and sauna facilties, lunch, beverages, special foot treatments, scalp and head massages, massage with hot rocks for the deepest relaxation possible, thank you gifts, complimentary hot drinks, biscuits and jellybeans, use of dressing gowns, thongs, sarongs and towels.
Very popular is the choice of coming along for a treatment yourself, or sharing some quality time together with a friend or two. Rainesforest has six treatment rooms so same time appointments are available for your group. Open seven days, from 9.00am - 9.00pm
As the client, your preference in regard to massage style, music, massage pressure to be used, essential oils etc are all controlled by you. Your therapist agrees to attend to your massage requirements during the treatment time.
For full details please visit the webpage. www.rainesforestmassage.com
16 Priory Street, Indooroopilly Telephone (07) 3878 9786
My Health Specials - VIP STATUS with value added services and priority booking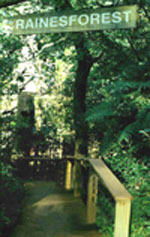 Hemingway's Cats The Album: 5 copies to Giveaway!
Due to the overwhelming amount of queries we received about the Hemingway's Cats album we have 5 copies to giveaway! Simply clickhere listen to a few of the songs and then email and tell us which is your favourite!
The first 5 emails received will win a copy of the album.

Email: info@myhealthspecials.com.au
Purchase the album at all good music stores or at HMV online by clicking here or visit www.stevenjaymes.com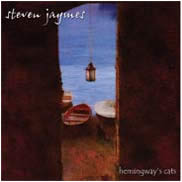 Nourished.com.au:Natural Health, Wellness and Lifestyle!

Caveman Cuisine
Lowfat diets, claim the pundits of medical orthodoxy have been associated with good health and longevity throughout the globe and since the dawn of time. The research of Weston Price proves otherwise. clickhere for more
Brought to you by www.nourished.com.au
Short and Sweet: Seared Tuna in Cointreau Butter!
Serves : 4
Ingredients: 50g Australian Butter 2 teaspoons finely grated orange rind 1 teaspoon finely grated ginger 1 teaspoon Cointreau 4 tuna steaks, cut into cubes salt and pepper, to taste small cos lettuce leaves, to serve julienne of orange rind, for garnishing spring onions, for garnishing
Method: Combine butter, orange rind, ginger and Cointreau. Heat a frying pan to very hot. Add butter and swirl to coat the pan. Cook the tuna in two batches for 3 minutes or until the outside is well browned and the centre is still very pink. Do not overcook. Season well. Arrange lettuce leaves on serving plates, top with tuna cubes and garnish with orange rind and spring onions.
Serves: 4 Carbohydrates: 5 g Energy: 912 kJ Calcium: 27 mg Protein: 32 g Fat: 7 g
Brought to you by www.dairyaustralia.com.au
Laughter is the best medicine!
What did the neurotic pig say to the farmer? you take me for grunted!
Quote of the month!

Music washes away from the soul the dust of everyday life.
Berthold Auerbach
Win 1 of 6 Healthy Life Natural Health Food Store vouchers!
1 lucky winner will receive a $250 voucher to be spent at their local Healthy Life store and 5 lucky winners will each receive a $50 voucher!
Healthy Life is 100% Australian owned and operated. There are 88 stores nationally which are run by Owners who are totally dedicated to providing the best services and products available in the health and nutrition industry within Australia.
Prize drawn August 31st!
Don't forget that all subscribers to Naturally Happy are automatically included in all our giveaways- GOOD LUCK!
Click here for more details.
.
In the next issue of "Naturally Happy"
My Health Specials provides this information for your personal education and enrichment. Information provided should not be used for diagnosing or treating a health problem or disease. Nor should the information replace the advice of your health care practitioner. Always seek professional advice if suffering an illness. My Health Specials Pty Ltd and all parties involved in the conception, production, ongoing maintenance and operation of Naturally Happy accept no liability and no responsibility for any damage whatsoever arising from or in connection to your use or operation of the website or information contained in this e-magazine.