ourbrisbane.com: School Holiday Healthy Ideas!
It's school holidays again and the best time to get active and healthy with the kids. Drag them away from the television and the computer games and encourage them to run, skip, hop, laugh and eat well. ourbrisbane.com will be your source for activities
http://www.ourbrisbane.com/activeandhealthy/events/
information
http://www.ourbrisbane.com/activeandhealthy/feature/ and
nutrition advice
http://www.ourbrisbane.com/activeandhealthy/wellbeing/eating/

And the details aren't just for the kids. Parents can do the best for their kids by being a great example and living an active and healthy life. For example, if you don't smoke, research shows it is more likely your children will not smoke. Read more about kids and smoking on the fact sheet. http://www.ourbrisbane.com/activeandhealthy/wellbeing/

If you or your child has an interest in joining a sporting club or group, the active & healthy directory http://activebrisbane.ourbrisbane.com/directory/index.jsp provides hundreds of listings. Sign up now and you'll find yourself in a new sport when the holidays are over.

Also, the Brisbane City Council runs a variety of school holidays programs for youngsters http://www.ourbrisbane.com/activeandhealthy/recreation/. There are bushland experiences, great things to keep high school kids busy as well as activities for younger kids to try with their grandparents.


Hemingway's Cats The Album: Music for your Soul!
"Steven Jayme's Hemingway Cats is an absolute outstanding album - smooth, creamy, soulful and luscious! If you had to choose a female counterpart to describe Steven Jaymes, it would most definitely be Norah Jones. The man exudes huge talent both in voice and song writing ability. It' s not often an album like this comes your way. Hemingway's Cats is a true musical delight." Carl Lindgren Map Magazine
Steven Jaymes has been around - and it shows. Around the world and back again on his new album Hemingway's Cats. Recorded in New York, Sydney and Melbourne between sojourns to Mexico, Ireland, England and Japan, Hemingway's Cats has the classic Steven Jaymes gritty songwriter feel. From the moorish melody of title track Hemingway's Cats to the addictive Seven and the musical journey of Emily, Hemingway's Cats is a must have in any true music lovers collection.

Check out Steven Jaymes performing live on "Mornings with Kerri-Anne" on Channel 9 this Thursday the 1/7/04.
Listen to songs off the album by clicking here
Purchase the album at all good music stores or at HMV online by clicking here


Visit www.stevenjaymes.com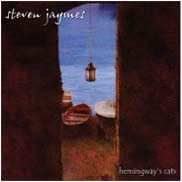 20 Free express Facial Treatments:Thanks to The Skin Management Centre!
We are skin care therapists dedicated to achieving the ultimate in skin care. The Skin Management centre is a fresh approach to skin care, and our skin care therapist's know your skin inside and out. That's why we don't offer a prefabricated selection of services.
Armed with a thorough skin analysis and consultation, years of training and Dermalogica products, your skin care therapist will pinpoint exactly what your skin needs( and what it doesn't).Our therapeutic treatments focus on restoring you to your optimum skin health and total body wellness.
We create a sanctuary of health by combining a unique environment of relaxation, expert training in the world's latest techniques and the innovation of dermalogica products.
All of our services are designed to provide maximum results in a minimum of time. 30,45 and 60 minute treatments are available at fixed prices, providing many options for even the busiest schedules. All treatment durations are inclusive of consultation, skin analysis and a problem solving prescription. Conveniently located on the ground floor of the TnG building in the Queen Street Mall.
The Skin Management Centre have 20 FREE EXPRESS TREATMENT FACIALS to giveaway for the first 20 calls or emails to Corinne on 3211 7373 or email skinmanagementcentre@bigpond.com or click here to visit their webpage.

Strength at Home : With Brisbane Personal Trainers!
To have a balanced approach to exercise, you need resistance training*. Many people when taking up exercise tend to go for a walk. While this exercises the cardiovascular system and gives low resistance strength work for the legs, it neglects to 'load' the upper body.

Osteoporosis is a major concern for Australians and it has been proven that resistance training helps significantly to increase bone density . Think of your bone density as superannuation for your body. The more you have in your fund, the longer it will last. The impact of the natural loss of calcium from the bones as we age is mimimised, if we do resistance training.

As we age or become sedentary we lose muscle. The old 'use it or lose it' theory. This decreases our metabolic rate and lowers our energy requirements which means we are more likely to store our energy as fat.Resistance training increases our muscle tissue which then increases our ability to burn body fat.

Resistance training also helps us in our everyday lives.It improves our posture and balance and eases household jobs like taking a lid off a jar,picking up a toddler,moving a couch or gardening.

You don't have to go to a gym to do strength work. A bench and a few dumbells can do the trick. It is possible to train without any equipment at all, using the body as resistance. Regular resistance training as little as 30 - 40 mins once a week can increase muscular strength and bone density, so everyone should have a chance at fitting it in with any lifestyle. For a correct program to suit your individual needs, you should consult a fitness professional.

Definition: Resistance Training- may be better known as strength/weight training, whereby a person aims to increase the strength of the body using particular movements with resistance. The heavier the weight, the higher the resistance. Sometimes loosely called toning exercises.
INTRODUCTORY OFFER
Receive a complimentary personal training session when you purchase your first two sessions. Check out our new 10 week nutrition program! clickhere for more details on training with Brisbane Personal Trainers.
Attempts have been made to be as clear and as accurate as possible. The author shall have neither liability or responsibility to any entity or person with respect to an injury, loss or damage caused, or alleged to be caused, directly or indirectly by the material given in the handout. Any person undertaking an exercise program shall do so at his or her own risk and should seek professional advice for an individualised fitness program.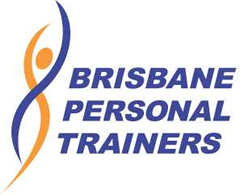 Brandon Raynor: The Ultimate Training in Massage and Natural Therapies!
Brandon Raynor established his School of Therapeutic Massage and Natural Therapies when he saw a need for more massage schools that trained people to access the deeper layers of tight muscle tissue and blocked "chi" that a good massage therapist achieves. Unfortunately many massage schools concentrate on only teaching hundreds of hours of anatomy and physiology and long drawn out routines of Swedish massage.This is not what Brandon believes makes a good massage therapist. A good massage therapist is able to seek out the muscle tension in a patient and get rid of it from its source which often involves understanding the meridian lines of acupressure and acupuncture, the reflexology zones of the feet and other advanced massage concepts, and putting them all together to make a wholistic massage therapy treatment.

Brandon's Massage and Naturopathy courses are designed to be simple and easy to learn, yet advanced in their training, techniques and application. Brandon found that a lot of people that went to study massage at other schools and colleges were coming out not feeling confident and had wasted a lot of class time studying unneccesary and irrelevant subjects.

Brandon's school and training methods have blossomed and now he has many teachers teaching his techniques all over the world in places such as London, Los Angeles, San Francisco, Boston, Montana, Melbourne, Brisbane, Perth, Adelaide, Canberra, New Zealand, Vancouver, Toronto and far more.

To find out more about the school contact us on the below details

1 800 987 987 (within Australia); 1 888 330 3338 (within USA); 0800 5875 905 (within UK), 0800 108 033 (within New Zealand) or E-mail info@brandonraynor.com www.brandonraynor.com

Nourished.com.au:Natural Health, Wellness and Lifestyle!

What is Sourdough? By Jim Migdoll
Although It's true that many folks in the Western World have developed intolerance to wheat, it's also true that a certain percentage can tolerate a 'genuine' sourdough. For those who are convinced that they are wheat intolerant, have you ever tried the grain prepared and baked in it's traditional form? readmore
Brought to you by www.nourished.com.au
Short and Sweet: Banana Split With Butterscotch!
Serves : 4
Ingredients: 4 bananas, peeled 8 wafer biscuits 8 scoops Australian Vanilla Ice Cream chopped nuts, for serving BUTTERSCOTCH SAUCE 75g brown sugar 125ml Australian Sour Cream 60g Australian Butter
Method: Cut banana in half lengthways and place into sundae dish. 2. Top with Ice cream. 3. Pour over Butterscotch Sauce. 4. Garnish with wafer biscuits and sprinkle with chopped nuts. BUTTERSCOTCH SAUCE Combine all ingredients for the Butterscotch Sauce together and simmer until sugar has dissolved and sauce is slightly thickened. Allow to cool slightly before drizzling over Ice Cream. 4 bananas, peeled 8 wafer biscuits 8 scoops Australian Vanilla Ice Cream chopped nuts, for serving BUTTERSCOTCH SAUCE 75g brown sugar 125ml Australian Sour Cream 60g Australian Butter
Serves: 4 Carbohydrates: 68 g Energy: 2384 kJ Calcium: 145 mg Protein: 9 g Fat: 30 g
Brought to you by www.dairyaustralia.com.au
Laughter is the best medicine!
How do you kill a circus? Go for the juggler.
Quote of the month!

Don't open your eyes unless you believe, don't close your eyes unless you can dream.
Jayne Milburn
Win 1 of 6 Healthy Life Natural Health Food Store vouchers!
1 lucky winner will receive a $250 voucher to be spent at their local Healthy Life store and 5 lucky winners will each receive a $50 voucher!
Healthy Life is 100% Australian owned and operated. There are 88 stores nationally which are run by Owners who are totally dedicated to providing the best services and products available in the health and nutrition industry within Australia.
Prize drawn August 31st!
Don't forget that all subscribers to Naturally Happy are automatically included in all our giveaways- GOOD LUCK!
Click here for more details.
.
In the next issue of "Naturally Happy"
My Health Specials provides this information for your personal education and enrichment. Information provided should not be used for diagnosing or treating a health problem or disease. Nor should the information replace the advice of your health care practitioner. Always seek professional advice if suffering an illness. My Health Specials Pty Ltd and all parties involved in the conception, production, ongoing maintenance and operation of Naturally Happy accept no liability and no responsibility for any damage whatsoever arising from or in connection to your use or operation of the website or information contained in this e-magazine.