ourbrisbane.com: Your Guide to Staying Active and Healthy!
Visit ourbrisbane.com to find great ways to stay fit and healthy in your local area with our Active and Healthy events calendar - clickhere ourbrisbane.com is your guide to keeping active and healthy in Brisbane.
To celebrate the launch of our new Active and Healthy e-newsletter clickhere , ourbrisbane.com is giving away two Aromatic Indulgence Day Spa Packages valued at $760 courtesy of ourbrisbane.com and The Dome Retreat and Spa Consulting for you and a friend or partner to enjoy. Enter now! clickhere
You can also use the Active Brisbane Directory clickhere to find a huge range of sporting and fitness activities, from adventure rock climbing to motor sports, water activities and more.
While you're there, check out our Sport and Fitness clickhere section to find a whole range of information on sporting clubs in Brisbane. There is also lots of interesting Health and Wellbeing information.
Be sure to sign up for our Active and Healthy e-newsletter clickhere and keep up to date with all the great sport and lifestyle activities happening around Brisbane. You'll find great competitions, recipes, health tips and great articles on how to keep active and healthy and maintain your wellbeing.
ourbrisbane.com - it's your Active and Healthy city online.



The Float Centre : Clear Headed,Physically Relaxed and Refreshed!
WHY FLOAT?
So you can eliminate stress, tension & muscle in a simple effortless way.....by floating. "Floating compensates for lack of sleep ... 2 hours in a Float Tank can be more restful & restorative than a full night of sound sleep" Floating is successfully used by athletes to improve performance signficantly & to speed recovery.

HOW DOES IT WORK?
A floatation tank is a special lightweight floatarium designed to remove the effect of gravity. No Noise, No Light, No Feeling of Weight. Entry to the tank is through a light sliding door which you can close or leave partly or completely open. Once inside the tank you rest upon an extremely dense solution of sterile warm water and Epsom salts - a velvety mixture just 10 inches deep,yet so tremendously buoyant, you have no choice but to float - you cannot sink. During this process your muscles relax to a degree not possible under any other circumstance & relief flows through your entire body. Throughout this process stress, tension & fatigue are rapidly released. The benefits include feeling calm & clear headed, physically relaxed & refreshed.

AFTERWARDS You will feel so calm & contented you won't feel like rushing back to the real world straight away. Allow yourself an extra 10 minutes to sit & enjoy the experience in our lounge.

REASSURING FACTS
Complete Privacy is assured. You float in your own private Float room, in your own tank. You are in total control of this tank and can leave it at anytime you like during the float. Floating in a tank does not feel claustophobic. Tanks are very roomy, lightweight & well-ventilated. The door of the tank can be left open while you're getting used to the process & a soft light may also be left on if you are not comfortable with total darkness. Rest assured you will feel perfectly comfortable.

SAFE & HYGIENIC
The high salt concentration in the tank makes the water so dense it's like the DEAD SEA and anyone, no matter how heavy they are, will float. The salt content also keeps the water sterile, along with an automatic filtration cycle after each session.

FLOATAGE
Our most popular product is a "FLOATAGE" a combination of a Float & a Massage. A floatage combines either a 1/2 hour or a 1 hour massage with a regular 50 minute float. A Floatage can be described as a mini holiday - two hours of pure relaxation and recuperation.
INTRODUCTORY OFFER
1 hour float session $25.00. valid Monday - Friday 9am - 3pm
clickhere for more details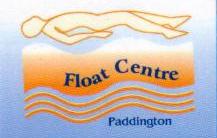 D-Stress with Temomin: Ten Minute Massages!
"Temomin" is a fabricated Japanese word where "te" means hand and "momi" means massage.

"Temomin" provides ten-minute seated massages, which are extremely popular in Japan and throughout Asia, and hour long sessions (depending on each patients needs). Ten-minute massages are popular in Japan, where the lifestyle is extremely busy, as a means of alleviating stress.

The aim is for patients to just come in, sit down, be massaged for ten minutes and go away feeling as if a burden has been lifted from their shoulders.

Each Temomin massage is Japanese-style and Kazu (owner and main therapist) is a Japanese-qualified Shiatsu and Acupuncture therapist.

NB: "oil" is not used with all patients fully clothed when massaged.

2 Brisbane City Locations - Rowes Arcade 3221-5288 & Broadway on the Mall 3211-2388

INTRODUCTORY OFFER
An extra 5 minutes on any 10-minute massage between 9am-11:00am (Mon-Fri only). (Mention Myhealthspecials) clickhere for more details.



Get Fit : With Brisbane Personal Trainers!
Look after your body. Don't abuse it. Progress in small steps and results will speak for themselves.

Progression in training is important for
achieving fitness goals

avoiding plateaus

minimising the risk of injury and

providing variety to your weekly training.

Provide yourself a challenge and increase your workload!
The longer you stay at the same level the more efficient you become . More efficient equals less energy used. Therefore, if fat loss is your goal, the worst thing you could do is stay at the one level.
To keep the results coming,consider these variables- Frequency- number of times you do activity Intensity- effort level during your training session Time - the duration of the activity Type- choice of activity

One of the simplest examples of progression is that of walking. Take a beginner that has recently started a walking program at approximately 5 km per hour and has been doing this 3 times per week for the past 3 months. Their heart rate during the first session was 145 bpm(beats per minute) and 3 months later for the same work out is 115 bpm. This lower heart rate is an indication that they are more efficient and therefore using less energy to do the same work. How could they increase their workload? Options are to do the course more often, in a faster time, increase the distance or increase the difficulty of the terrain(include hills).Perhaps even all of the above.


With the application of the above principles things should keep improving. It's an absolute Privilege to be able to exercise.Enjoy it!
INTRODUCTORY OFFER
Receive a complimentary personal training session when you purchase your first two sessions. Check out our new 10 week nutrition program! clickhere for more details on training with Brisbane Personal Trainers.
Attempts have been made to be as clear and as accurate as possible. The author shall have neither liability or responsibility to any entity or person with respect to an injury, loss or damage caused, or alleged to be caused, directly or indirectly by the material given in the handout. Any person undertaking an exercise program shall do so at his or her own risk and should seek professional advice for an individualised fitness program.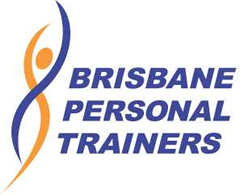 Mothers Day 9th of May: Great Gift Ideas for your Mum!
***GIFT VOUCHER IDEAS***
Clear Mountain Sanctuary Spa - Clear Mountain
All I want for Mothers Day is a Pampering Gift Voucher at The Sanctuary Spa - the perfect day get-away! Clear Mountain Sanctuary Spa so close to Brisbane (35 min) yet you feel a million miles away.
Tee-Leeves Natural Therapy & Beauty - Morningside

20% discount on facials and massage!

Ascot Inner Faces - Hamilton
Complimentary back massage with every facial!
& Complimentary nail paint with any skin fitness treatment!

click here to view more Beauty Clinics and Day Spas in you area!
Nourished.com.au:Natural Health, Wellness and Lifestyle!

The Cosiness of Cosleeping by Sarah Buckley
Dr Sarah J Buckley, homebirther, wise women and mother of four, opens our minds and hearts to what we know as a truth. Cosleeping with our children is not only nurturing but it is a practical and safe custom by families for the millennia read more
Brought to you by www.nourished.com.au
Short and Sweet: Smoked Cod with Parsley Sauce!
Serves : 4
Ingredients
2 cups Australian Milk 3 parsley stalks, bruised 5 whole black peppercorns 3 whole cloves garlic 600g smoked cod 50 g Australian Butter 1/4 cup flour 1 cup Australian Milk, extra salt and pepper, to taste 2 tablespoons chopped fresh parsley mashed potato, seasoned vegetables.
Method
Combine milk, parsley stalks, peppercorns, garlic and cod in a deep frying pan. Add enough water to just cover fish, if required. Bring to the boil, reduce heat and simmer gently for 5 minutes or until fish flesh turns opaque. Gently remove fish from poaching liquid and keep warm. Strain liquid and reserve. You will need 2 1/2 cups of liquid to make the sauce. Make this up with the extra milk, if required. Melt butter in another saucepan and stir in flour. Cook for approximately 4 minutes, until mixture is bubbling and starts to turn golden, about 4 minutes. Gradually add reserved milk mixture and stir until sauce boils and thickens. Season to taste and stir in parsley. Serve with poached cod, mashed potato and seasonal vegetables.
Brought to you by www.dairyaustralia.com.au
Laughter is the best medicine!
Why do oysters never give money to charity? Because they're Shellfish.
Quote of the month!

Subdue your appetites, my dears, and you've conquered human nature.
Charles Dickens (1812 - 1870)
Win a Great Day Spa Package Thanks to the Golden Door Spa and Health Club Mirage!
1 lucky winner will receive a Swedish massage, a facial a la carte and a BABOR pack – total value $260.
Prize drawn June 30th!
Don't forget that all subscribers to Naturally Happy are automatically included in all our giveaways- GOOD LUCK!
Click here for more details.
.
In the next issue of "Naturally Happy"
Hemingway's Cats album

Green Apple Wellness Centre!

Earthsentials!

Brisbane Personal Trainers!

nourished.com.au!

Short and sweet!
My Health Specials provides this information for your personal education and enrichment. Information provided should not be used for diagnosing or treating a health problem or disease. Nor should the information replace the advice of your health care practitioner. Always seek professional advice if suffering an illness. My Health Specials Pty Ltd and all parties involved in the conception, production, ongoing maintenance and operation of Naturally Happy accept no liability and no responsibility for any damage whatsoever arising from or in connection to your use or operation of the website or information contained in this e-magazine.