Get Active and Healthy: with ourbrisbane.com!
ourbrisbane.com is your guide to keeping active and healthy in Brisbane. Visit ourbrisbane.com to find great ways to stay fit and healthy in your local area with our Active and Healthy events calendar.
Participate in Brisbane City Council's citywide Active and Healthy Parks program offering free or low cost activities for people of all fitness levels throughout Brisbane's beautiful parks and gardens.
Use the Active Brisbane Directory to find a huge range of sporting and fitness activities, from adventure rock climbing to motor sports, water activities and more.
Check out our Sport and Fitness section to find a whole range of information on sporting clubs in Brisbane. There is also lots of interesting Health and Wellbeing information.
Clickhere to sign up for our Active and Healthy e-newsletter and keep up to date with all the great sport and lifestyle activities happening around Brisbane. You'll find great competitions, recipes, health tips and great articles on how to keep active and healthy and maintain your wellbeing.
Sign up now and enter our footy season kick-off competition for your chance to win a family pass to see the Brisbane Lions play the Bulldogs in July - the seats are great - right on the half-way line!
ourbrisbane.com - it's your Active and Healthy city online.

Enjoy The Day Spa Lifestyle: Check out your local Day Spa!
Now you can enjoy the spa lifestyle close to home and on the road, any time when your mind, body and spirit demand to be nurtured, pampered, rejuvenated, refreshed, recharged... No more excuses, like "I don't have a week or even a few days to get away". Spa services and programs are now easily found whenever you want and need them. Wherever you may reside or your travels take you, Day Spas are emerging in large metropolitan areas, suburbs and shopping malls.
CHECK OUT THESE GREAT DAY SPAS!
Brisbane (inner City) :
The Dome Retreat - City
Brisbane Holistic Health centre - City
Outshine - New Farm & West End
New Farm Holistic Health Centre - New Farm
Mosaic Hair Body Skin Make-up - West End
Brisbane (West):
Beauty on the Park - Rosalie
Brisbane (North)
Ascot Inner Faces - Hamilton
BodynBeauty - Clayfield
Beyond Beauty: Aspley and Ferny Hills
Belle affair skin therapy & day spa - Albany Creek
Clear Mountain Sanctuary Spa : Clear Mountain
Atrium Natural Health & Beauty Spa: - Carseldine
Brisbane (Southside)
Stephanies Natural Beauty - Bulimba
ICE Hair Beauty Body - Bulimba
Brisbane (East)
Total E! - Cleveland
Gold Coast:
The Golden Door Spa & Health Club at Mirage Resort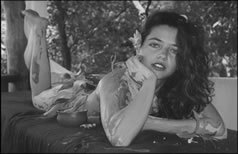 HYPNOSIS & Physical Change: With John Suess!
One of the more challenging issues that a person can present to a hypnotist is a chronic, refractory condition like psoriasis, or ichthyosis (fish scale disease - which is supposed to be a genetic disorder) , or perhaps some other physical change like to enlarge the mammary glands (breasts) , or to just change the shape of a part of the body.

Such a request could seem to be beyond the capability of the mind even with hypnosis but all of the issues referred to above are on record as having been accomplished.

If a hypnotist is presented with a skin disorder one possible avenue for solution might involve the following.

After thoroughly hypnotizing the person and consolidating the response potential the person may be instructed to experience 'painless' sunburn of the skin and upon returning to apparent usual consciousness to retain the ability to modify the skin until the mind discovers how to cause the skin to function normally that is, without the continuance of the skin disorder. IT works!!

Hypnosis is a peculiar condition that occurs in a special relationship where critical analytic mind functions temporally shuts down and Fantasy becomes vastly more important and indistinguishable from reality. The mind becomes receptive to Fantasy as if it were actual experience and functions as if it were true.

John SUESS is a Master Hypnotist & trainer and Master Practitioner of NLP. He has been providing clinical services with hypnosis & NLP for 30 years. He has providing training in Hypnosis & Neuro Linguistic Programming for 26 years.

For further information please contact John by clicking here or call 07 3397 7395.




Lean without Burning Fat part 2: with Quantum Physiques!
In our last instalment clickheretoview we explained why the 'cardio' route to fat loss was short lived and, as many of you have discovered, not the Holy Grail to fat loss that is promised. The simple, back-to-basics principles we revealed were:

Food determines your body weight

Strength determines your muscular weight

Fat is simply the difference in between

So, if you want to be lean - that is, you want a low bodyfat percentage then you need a proportionately high lean (muscular) weight. Whether you realised it before or not, low in fat means proportionately high muscle! Which is why a one sided focus on reducing fat won't make you lean - you have to work on your muscles!

So whether you want to diet your body weight down, or lift your lean weight up, you have to work on your strength and that means weight training.

Unfortunately, most gym instructors don't get the chance to emphasise the importance of increasing the weights you lift. The fact is, the rate you increase your weights in the gym is the rate your body improves!

And don't think you are going to accidentally wake up looking like a professional bodybuilder - whether you want to or not! It will never, ever happen!



At Quantum Physiques, we forecast what our clients will have to be capable of lifting to create the bodyshape they want. Using the bench press as an illustration: men most often want a physique requiring the capability to lift 120kg! Women typically want a figure capable of lifting 60kg! And these aren't even close to the weights for looking like a big bodybuilder. These are the weights that (along with sensible eating) guarantee a very nice, lean, healthy body. And the good news is, they are readily attainable with less time, and less boredom than running on the treadmill!
For details on training with Quantum Physiques call 07 3252 2100. Simply follow our plan and achieve your goals and we will give you 25% cash back. Conditions apply so visit us or call for further details. Email damon@quantumphysiques.com.au or Visit us at 29/25 James Street Fortitude Valley or online www.quantumphysiques.com.au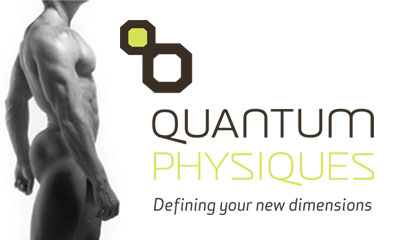 Naturally Happy Sponsor: Meditate Deeper than a Zen Monk!
Nourished.com.au:Natural Health, Wellness and Lifestyle!

Characteristics of traditional diets
Nutrition researcher and author of "Nourishing Traditions", Sally Fallon reveals the wisdom of the ancients, in this concise article outlining the characteristics of all traditional diets. This wisdom passed down from generation to generation kept primitive groups around the world in peak physical condition. By following these few simple guidelines you too can live a long, happy and healthy life click here for more.
Brought to you by www.nourished.com.au
Short and Sweet: Cheese Inari Sushi Serves!
Ingredients
2 spring onions 60g Shitake mushrooms 6 shiso leaves (Japanese mint) 4 aburage 100g Australian Shredded Cheese salad oil cherry tomatoes and chives, for garnishing ponzu sauce, for serving.
Method
1. Chop spring onions, mushrooms and shiso. 2. Boil aburage for 1 minute, drain and open out. 3. Combine chopped vegetables with cheese and place a tablespoon of the mixture into the centre of each aburage. 3. Gather ends to form a pouch and tie with spring onions or chives. 4. Place pouches on a tray and drizzle with oil. Grill until golden. 5. Garnish with cherry tomatoes and serve with ponzu sauce. 2 spring onions 60g Shitake mushrooms 6 shiso leaves (Japanese mint) 4 aburage 100g Australian Shredded Cheese salad oil cherry tomatoes and chives, for garnishing ponzu sauce, for serving
Serves: 4
Brought to you by www.dairycorp.com.au
Laughter is the best medicine!
I noticed my husband standing on the bathroom scale,sucking in his stomach. Thinking he was trying to weigh less with this maneuver, I commented,"I don't think that is going to help" Sure it does, he said "It's the only way I can see the numbers!"
Quote of the month!

What we do not see, what most of us never suspect of existing, is the silent but irresistible power which comes to the rescue of those who fight on in the face of discouragement.
Napoleon Hill
Win a McNallys 10 week BodyFat Loss, Metabolism Enhancement Program!
Our next promotion will give one lucky person the chance to Win an,
Electronically monitored & supervised Bodyfat Loss, Metabolism enhancement program thanks to McNallys!
Valued at over $400!
Prize Incorporates,
1.An initial 60 minute consultation to determine your needs and wants.
2.Initial Plus 2 other electronic Bodyfat tests.
3.Nutritional Guidance & Ongoing supervision.
4.Unlimited resistance exercise sessions.
The ten week program will be under the direct supervision of Judy and Peter McNally.

Prize drawn April 7th!
Don't forget that all subscribers to Naturally Happy are automatically included in all our giveaways- GOOD LUCK!
Click here for more details.
.
In the next issue of "Naturally Happy"
My Health Specials provides this information for your personal education and enrichment. Information provided should not be used for diagnosing or treating a health problem or disease. Nor should the information replace the advice of your health care practitioner. Always seek professional advice if suffering an illness. My Health Specials Pty Ltd and all parties involved in the conception, production, ongoing maintenance and operation of Naturally Happy accept no liability and no responsibility for any damage whatsoever arising from or in connection to your use or operation of the website or information contained in this e-magazine.