Active8 Social Networking: Take the Plunge into a World of Adventure.
A new social network agency has tapped into urban professionals' lust for adventure by organizing activities with a thrill for groups of adults in search of the zing of adrenaline.

Sydney Entrepreneur Grant Pollock has come up with an inspired formula that combines social networking with adventure activities. Pollock's brainchild, Active8 Your Life, a new web-based concept in organized social networking, was formally launched recently in Brisbane amid great interest from professional working people from every age and income bracket.

Active8 Your Life is a friendship agency - a new concept in putting people together in a leisure framework without the formidable pressures and expectations of dating. Engaging members in fun, activity-based get-togethers, Active8 puts people in touch with other kindred spirits with the aim of establishing friendships and new social groups.

"We had a lot of interest from our members in some of the more unusual activities, such as flying a jet, which would normally be a chance-in-a-lifetime thing. We also do all the normal white-knuckle things - white-water rafting, abseiling, scuba diving, gliding to name a few," smiles Pollock. "But our main aim is simply putting people together - and having fun of course!"

Adults of all ages and backgrounds are welcome. "Don't worry if you've never tried something before" adds Pollock, "most people are rank beginners just interested in trying something exciting and new!". Active8's membership figures show that women are three times more willing to get out there and try things than men.

Other activities which are more socially oriented include getting together over drinks, sampling new cuisine, theatre, wine and chocolate tastings and art exhibitions. "In March we will be starting to find these activities for our members in Brisbane. No longer is there a reason to miss out on these amazing adventures for lack of someone to try them with"

Those who have already signed up to Active8 their lives and meet like-minded new people include those who have had a change of circumstance (such as divorce, retirement or relocation), those who are too busy working to make friends easily, those who want more exciting new experiences in a safe environment and those who want to avoid the stress and artificiality of dating agencies. Their verdicts:- "a brilliant idea," "can't wait to start," "something new each week to look forward to!" "I really want to start living my life" and "a great way to have fun and meet people".

In Brisbane everyone who subscribes before 10th March will receive a period of 6 weeks free membership. After that date subscribers to My Health Specials will always be able to get a discount from the published prices. Brisbane membership has grown surprisingly quickly and if the growth rate continues Brisbane's membership will quickly pass that of Sydney or Melbourne.

To answer all questions and enquiries, visit www.active8yourlife.com and sign up to change your life!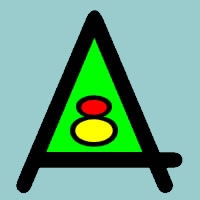 Walk Against Want: Brisbane Steps out for Good Cause!
Oxfam Community Aid Abroad is asking residents of Queensland to take a step towards reducing poverty on Sunday 21 March, by taking part in the 38th annual Walk Against Want in numerous locations around the state.
People in Queensland will join at least 20,000 other Australians around the country, enjoying a day of fun while raising money for Oxfam Community Aid Abroad's work with poor communities in thirty countries including East Timor, Guatemala, Cambodia and Ethiopia. Funds go towards the agency's long-term development and emergency work in these communities.

"Every day, 800 million people around the world are going hungry and millions do not have access to clean water", said Scott Green Queensland Coordinator "The money that the people of Queensland raise goes a long way. Just $30 can buy enough maize to feed a drought-affected family in Ethiopia for one month. While $50 pays for one month's salary for a teacher in a remote village in Sri Lanka".

Scott Green added: "To register and enjoy a fun community day while supporting poor communities around the world, just call 1800 034 034. You will be sent a sponsor book, then all you have to do is encourage your family and friends to sponsor you or join in!"

The Walk Against Want was first held in 1967, to symbolise the long walk undertaken daily by women in developing countries to fetch water. For the 2004 event, walk routes are between 5 and 20 kilometres and participants can choose to walk, rollerblade, run, travel by pram or even follow their dogs along the path! Schools and workplaces are also encouraged to join the event.

For information about the Walk Against Want in Queensland, please call Scott Green on (07) 3637 4621 To register, call 1800 034 034, visit an Oxfam Community Aid Abroad Shop or register online at our website: www.caa.org.au/walk/.

Outshine Fortitude Valley & West End: For serious care of you!
These salons are recognized as the most innovative in Brisbane and outshine and 2outshine are located on the edge of the CBD - so accessible from everywhere. The therapists are simply stars and will deliver the very best in facials, body treatments, nails and massage.
Our serious skincare includes glycolic, vitamin therapy, fruit acid peels and microdermabrasion. We also specialize in treatments for our overseas clientele and visitors in need of a refreshing and relaxing spa experience tailored to suit your needs and restore your spirits.
And just everybody longs for escape from the everyday - find yours at outshine, the ultimate urban retreat. Our goal is to ensure your complete satisfaction. Celebrate special occasions + events + say thank you or simply be spontaneous - gift vouchers and presents are available in our salons.

Suggested Treats

The princess for a day - collagen facial,aromaceance body treatment + destress back massage + head massage + hair masque + paraffin manicure + paraffin pedicure + eye brow perfection + eye brow color + lash tint
Renew - Express facial + destress back massage + buff + color + nails + toes
Rejuvenate - guinot absolute minceur body + detox body massage + reflexology + spa pedicure
girls day out - spa pedicure + spa manicure+ hydra+ body polish + skin nourishment + lash tint + glass of bubbles
the mens arena- Vitality massage + oxygenating facial + indian head massage + spa pedicure + buff + shine nails.
Time starved executive - triple the pamper in a third of the time guinot aromatics + facial pressure + scalp + aha pedicure + aha manicure.
off to the chapel - Gunot hydraplus facial + body polish + body massage treatment + aha manicure + aha pedicure + lash tint + sunfx spray tan.

Alternatively let out talented therapists create the best plan for you.
Gift Wrap let us wrap presents from our range of luxurious products... or create a package for you.
Let us deliver can't make it to our salons or we don't have your favourite product in stock - oops - we will send it to you within the week - postage on us! We also deliver your home product support overseas.

For further information please contact outshine Fortitude Valley on 07 3252 2882 or 2outshine West End on 3846 0062 Special Offer: enjoy our Aromatics facial(essential oils blended for your skins demands) $75 with complimentary paraffin foot treat when you mention myhealthspecials.com.au.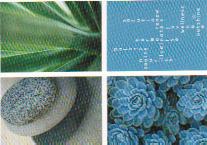 Camp Eden Health Retreat:Special Events and New Programs!
FEBRUARY FEVER! To help keep you cool in the last sizzling month of Queensland's summer, stay at Australia's leading holistic health retreat and receive 15% off your unique experience at Camp Eden!

Conditions: Not to be used in conjunction with any other offer. Applies to 6 and 13-day packages. Valid 1st - 29th February 2004. Subject to availability.

GOAL SETTING WEEK 5th - 11th December 2004 Create your BEST year yet. Live each day with Passion and Purpose!

REJUVINATING YOGA WEEK 1st - 7th August 2004 A gentle and well rounded introduction. Learn Hatha Yoga & Tibetan Rites of Longevity. Suitable for all levels of fitness and flexibility.
Please call Camp Eden on 1800 074 157 or clickhere to visit their web page.


Naturally Happy Sponsor: Meditate Deeper than a Zen Monk!
If you've been thinking about trying out Lite n' Easy click here for 20% off your first order - exclusive to www.myhealthspecials.com.au
Mondo Organics at West End are now offering a Italian style continental breakfast for $5 and also a full Italian inspired Brunch featuring crisp white linen ,fresh flowers and no greasy bacon and eggs to be seen!
Health Buzz: The latest news on all things good for you!

Superman's secret weapon
While there are a lot more things than kryptonite that can hinder the performance of most men, it's reassuring to know that there is a secret weapon out there that can turn any guy into a man of steel. It's a herb called tribulus. Ancient Indian and Chinese medicine have long revered the herb for the powerful libido-boosting properties it contains. However, science today reveals that tribulus can do a lot more than just improve libido. It has to do with the herbs influence on the body's production of luteinizing hormone (LH), a hormone that stimulates the testes to secrete the male hormone testosterone. By increasing LH production, tribulus helps to improve male fertility, improve stamina, assist muscle growth and, of course, increase libido.
Brought to you by www.mindandbody.com.au
Short and Sweet: Avocado Mascarpone on Smoked Salmon with Crostini!
Ingredients
Serves : 6 Ingredients 250g Australian Mascarpone or Cream Cheese|2 teaspoons capers, chopped|1 tablespoon snipped chives|1/2 teaspoon grated lemon rind|lemon juice, to taste|salt and white pepper, to taste|200g smoked salmon, chopped|1/2 avocado, diced|extra chives, for garnish|CROSTINI|4 long bread rolls|100g butter, melted
Method Mix the mascarpone until softened and gently fold in the capers, chives, lemon rind, juice and season to taste. Reserve half the smoked salmon slices and chop the rest. Gently fold the chopped salmon and avocado into the mascarpone mixture. The spread should be fairly chunky, rather than smooth. Refrigerate until required. Arrange 2-3 smoked salmon slices on each plate, place a spoonful of mascarpone in the centre. Sprinkle with black pepper, snipped chives and serve with Crostini.|CROSTINI|Cut the bread rolls into 5mm slices and arrange on a grill tray. Brush with melted butter and grill until golden. Turn over, brush with butter and grill until golden on the second side. Store in an airtight container until required.
Serves: 6
Brought to you by www.dairycorp.com.au
Laughter is the best medicine!
My therapist told me the way to achieve true inner peace is to finish what I start. So far today, I have finished two bags of chips and a chocolate cake. I feel better already!
Quote of the month!

There would be nothing to frighten you if you refused to be afraid. -Gandhi
Win a McNallys 10 week BodyFat Loss, Metabolism Enhancement Program!
Congratulations on the 10 lucky winners that won a Lean & Clean CDrom valued at $34.95.
Our next promotion will give one lucky person the chance to Win an,
Electronically monitored & supervised Bodyfat Loss, Metabolism enhancement program thanks to McNallys!
Valued at over $400!
Prize Incorporates,
1.An initial 60 minute consultation to determine your needs and wants.
2.Initial Plus 2 other electronic Bodyfat tests.
3.Nutritional Guidance & Ongoing supervision.
4.Unlimited resistance exercise sessions.
The ten week program will be under the direct supervision of Judy and Peter McNally.

Prize drawn April 7th!
Don't forget that all subscribers to Naturally Happy are automatically included in all our giveaways- GOOD LUCK!
Click here for more details.
.
In the next issue of "Naturally Happy"
My Health Specials provides this information for your personal education and enrichment. Information provided should not be used for diagnosing or treating a health problem or disease. Nor should the information replace the advice of your health care practitioner. Always seek professional advice if suffering an illness. My Health Specials Pty Ltd and all parties involved in the conception, production, ongoing maintenance and operation of Naturally Happy accept no liability and no responsibility for any damage whatsoever arising from or in connection to your use or operation of the website or information contained in this e-magazine.