Quantum Physiques: Low Carb Diets!
with Damon Hayhow

Low carbohydrate diets are the big talk (fad?) of the moment. They improve energy and health while reducing bodyfat FAST! The jist of the argument is quite simple: if you don't feed your body carbohydrates, its' forced to burn fat instead. Simple… but theres much more to it.
There are basically 3 types of low carb diet. High fat, Ketogenic diets are the best diets for losing fat without losing muscle. A ketogenic diet is the only type of diet where ketones - from fat - are used to fuel everything. There is always plenty of bodyfat to create extra ketones so the body doesn't burn muscle.
Ketogenic diets require 70-80% of calories to come from fat. Carbs are ideally zero. Done like this, you will quickly experience a sense of incredible high, stable energy, sharp mental focus and overall well being. Not needing glucose, cravings disappear on ketogenic diets but few people enjoy eating a diet of fat!
High protein diets (40%+ protein) are the current favourite of athletes. Many mistake them as ketogenic but they actually work by a process known as gluconeogenesis - the conversion of protein to glucose. Your body runs on glucose (carbs) and not ketones (fat). Incredible fat and water reduction is seen initially but eventually leads in accelerated muscle loss.
Balanced diets (around 1/3 protein, 1/3 carbs, 1/3 fat) such as The Zone are considered 'low carb' by the media because they are not high carb…? Balanced diets are the best diets for maximal health, energy and performance. But they are require extreme commitment compared to other diets.
All 3 types of low carb diet have their positives, negatives and applications - as do high carb diets! For more help, advice and discount low-carb supplements drop in to Bio Logic Labs and Quantum Physiques or check out our website.
Or for a faster answer, call Quantum Physiques on 3252 2100. Simply follow our plan and achieve your goals and we will give you 25% cash back. Conditions apply so visit us or call for further details. Email damon@quantumphysiques.com.au or Visit us at 29/25 James Street Fortitude Valley or online www.quantumphysiques.com.au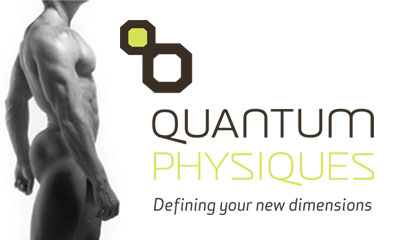 AquaMans Peace of Mind: Never Pay for Bottled Water again!
AquaMan started operations in Brisbane in 1995 as a new supplier of water filtration products offering a new higher level of service.

Peace of Mind

Here's how we do it,
1. Saving you time and money, we will come to you.
2. You can choose from 8 different systems including counter top systems, under bench units, reverse osmosis, resin, ionizers and distillers, so you'll get the right one for your needs and budget.
3. Fast and Friendly Service.
4. Rent or buy, payment plans monthly, quarterly, 1/2 yearly, all Credit Cards.
5. 100% Written Guarantee.
6. We clean and service most competitors systems.
7. Full range of replacement filters for all kinds of systems

The Benefits of the AquaMan System include:
Endless Pure Drinking Water (FREE)

Never Again will you run out of Water

Save Time & Money in your Admin Dept

No more Heavy Awkward Bottles

No Bottles to Store

Innovative Technology

Ongoing Maintenance and Service

A Low Fixed Annual Cost

Wasted Time Costs You Money

100% Australian

Written Guarantee
When you deal with AquaMan Australia you can do so with complete confidence with our 100% written guarantee.
If you are in any way unhappy with products supplied to you by AquaMan Australia, we will repair or replace them free of charge. No questions asked, now that's peace of mind!

Testimonial
Brisbane Cricket Ground - The Brisbane Cricket Ground has been using AqualMan products in our facility for over 7 years. We are very satisfied with the quality and ease of use of the water cooler units, space and the service has always been efficient and friendly. Fiona Gooding
Special offers
All new customers will receive any of the following depending on what product is purchased:

3 months free rental valued at $156.00 or *conditions apply;

25% off your first replacement filter;

Up to 25% off the retail price for any other service or product that AquaMan supply *Standard Product Range. *

Excludes third party and professional costs, such as plumbing, parts, labour & GST

.
For fast and friendly professional service call us on 07 3391 4566 or email us on admin@aquaman.com.au or visit our website at www.aquaman.com.au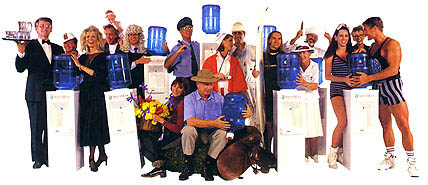 Soul Living Natural Therapy Centre:The Utlimate in Treatments!
Soul Living Natural Therapy Centre is owned by Toni Haigh, who along with her staff, are dedicated in giving all customers a highly professional and caring service.
They are fully qualified & accredited in all services offered and are constantly upgrading skills and furthering our knowledge in Natural Therapies and natural healing modalities.
Whether you have an existing health concern or want to make realistic changes to your lifestyle, we can help.

Our Beauty Treatments offers you natural skin and body care, our pamper treatments include the education so you can understand your skin and body, allowing you to maintain our results without expensive formulas.

Health Fund Rebates and Gift Vouchers are available.
One of our services includes The Universal Contour Wrap which works to cleanse and detoxify the skin, and our clients tell us their skin feels very soft and smooth and also 'tighter' after the wrap. Many clients enjoy the wrap purely for the detoxification benefits. Clients with skin problems such as psoriasis and eczema say a real difference and improvement can be seen and felt after the wrap.

A noticeable and measurable difference after your very first visit

A guaranteed inch/cms loss.

Skin feels tighter, smoother and silky soft.

Helps diminish the appearance of cellulite and stretch marks.

Detoxification & rejuvenation.

Remarkably effective.

Great maintenance program.
For further details on any of their treatments please contact Toni on 07 3265 7566 or clickhere to visit their web page.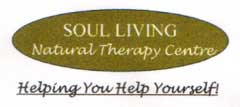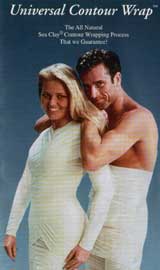 Healthy Start and Valentines: Hundreds of introductory offers!
Naturopaths, Homoepaths, Massage Therapists, Fitness Centres, WHETHER it be a new direction in your diet, weight or you just need a relaxing massage you will find over 1000 businesses on www.myhealthspecials.com.au. Each business has a page of information and a great introductory offer for you to take advantage of.
Simply click on one of our 82 categories, locate a business in your desired area and print off your Value Add voucher.
CHECK OUT the great introductory offers from the below Health and Fitness Centres.
Brisbane City :
YMCA - purchase 6 months and receive 6 months free!
FITZONE - take 50% off your joining fee!
BRISBANE FITNESS CENTRE - 7 day free trial!
ZEST HEALTH CLUB - 15 day free trial!
Clickhere for more Brisbane City Health and Fitness Centres.
Southside :
ACTIVE LIFE FITNESS: Save $50 on you membership!
SOUTHBANK FITNESS: 6 weeks for $69!
FERNWOOD CARINDALE - Start for $10!
BODYWORKS: Receive 6 months free with any 3 or 6 month membership!
Clickhere for more Southside Health and Fitness Centres!
Northside
WOW HEALTH : $100 off your membership!
HEALTHWORKS EVERTON HILLS: Receive 1 month free on your membership!
MCNALLYS : Get started for $99!
WEBSTERS WORLD OF FITNESS: 3 months free with a 12 month membership!
COUGAR FITNESS BRENDALE: 13 months for the price of 12!
Clickhere for more Northside Health and Fitness Centres.
click here for Gold Coast Gyms
If you've been thinking about trying out Lite n' Easy click here for 20% off your first order - exclusive to www.myhealthspecials.com.au
DON'T FORGET VALENTINES DAY! - We have beauty packages, Day Spa treatments plus heaps & heaps of other treats for that special someone! www.myhealthspecials.com.au

Naturally Happy Sponsor: Meditiate Deeper than a Zen Monk!
.
Health Buzz: The latest news on all things good for you!

Scurvy diet revealed
When most of us think of scurvy, we picture the adventurous sailors of the 18th century. But a report has revealed that a young man in the US was recently diagnosed with scurvy after eating a diet completely lacking in fruits and vegetables. Scurvy, a disease most noted for the bleeding gums, loose teeth and muscle degeneration it causes, is easily prevented by simply getting enough vitamin C in the diet. The young scurvy sufferer admitted to having had a diet that consisted of cheese, crackers, soft drink, biscuits, chocolate and water. Researchers estimate that he was only getting approximately 0.1 milligrams of vitamin C per day, a figure far below the recommended daily allowance for men of 40mg.
Brought to you by www.mindandbody.com.au
Short and Sweet: Herbed Crepes with Swiss Spinach Filling!
Ingredients
1 cup plain flour|2 tablespoons milk powder|1/4 cup chopped fresh herbs (parsley,chives,dill)|1 egg|1 1/2 cups milk|25g butter|2 tablespoons plain flour|1 1/2 cups milk|2 tablespoons milk powder|1 cup grated Australian Swiss-style Cheese|250g pkt frozen spinach, thawed and drained|4 spring onions, chopped|1/4 cup toasted pine nuts|extra grated Australian Swiss-style Cheese|paprika, for sprinkling
Method
Combine flour, milk powder and herbs together. Whisk in egg and milk to form a batter. Pour 1/4 cup of batter into a heated small non stick pan and swirl to coat base. Cook for 1 minute until the underside is golden brown then turn over and cook a further 30 seconds on the second side. Repeat with remaining mixture to form 12 crepes.|Melt butter in a saucepan, add the flour and cook, stirring for 1 minute. Add milk and cook, stirring until thickened. Mix in the cheese, spinach, spring onions and pine nuts and cook until heated through. Fill each crepe with spinach mixture and roll up. Place in an ovenproof dish, sprinkle with remaining cheese and paprika. Bake at 200°C for 15 minutes.
Serve with salad.|**This recipe is suitable for lacto-ovo vegetarians who have adopted a vegetarian diet for health reasons.
Serves 6
Brought to you by www.dairycorp.com.au
Laughter is the best medicine!
A man walks into a bar swinging a set of jumper leads above his head. The barman looks over and says, "your'e not going to start anything in here!"
Quote of the month!

A Mind troubled by doubt cannot focus on the course to victory.
Arthur Golden, Memoirs of a Geisha
Win 1 of 10 Lean & Clean CDroms
10 lucky winners will win a Lean & Clean CDrom valued at $34.95.
Lifestyle Interacive and Pro Natural Mr Universe introduce "Lean & Clean", an interactive CDrom fitness experience combining the ultimate guide to today's fitness and bodybuilding information with 17 years of trade secrets from one of the world's most accomplished personal trainers and bodybuilders.

This revolutionary CDrom has more than 500 pages of essential information including Diet, Exercises, Preparation, Recipes, Travel, and much more

"Lean & Clean" takes the form of a 16-week natural body transformation. It illustrates the results achievable by using the techniques shown throughout the CD.
This great product is endorsed by Musashi.

Prize drawn Feb 15th!
Don't forget that all subscribers to Naturally Happy are automatically included in all our giveaways- GOOD LUCK!
Click here for more details.
.
In the next issue of "Naturally Happy"
My Health Specials provides this information for your personal education and enrichment. Information provided should not be used for diagnosing or treating a health problem or disease. Nor should the information replace the advice of your health care practitioner. Always seek professional advice if suffering an illness. My Health Specials Pty Ltd and all parties involved in the conception, production, ongoing maintenance and operation of Naturally Happy accept no liability and no responsibility for any damage whatsoever arising from or in connection to your use or operation of the website or information contained in this e-magazine.