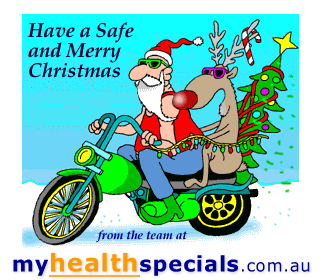 Holistic Health and Spa Centre:The Perfect Gift!

Escape the hectic pace of today's modern world by stepping inside the tranquil surrounds of the Holistic Health & Spa Centre. Providing every kind of therapeutic relief through spa, health, beauty and relaxation services pass on the pleasure this Christmas.
Offering a range of gift ideas this wonderful oasis promotes relaxation seven days a week in two convenient locations. Visit www.holistic.com.au and explore the complimentary use of the centre's facilities with any treatment or package. Email hands@holistic.com.au
1/99 Elizabeth St (opp Hilton), City Tel 07 3229 3661
Centro on James (cnr Dogget), New Farm Tel 07 3854 0611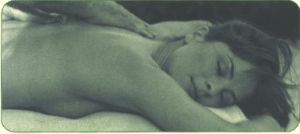 Tree of Health:Noni Gaining Wider acceptance!
The value of the Noni plant (Morinda citrifolia) and especially of the juice of its fruit (Noni Juice) is rapidly gaining recognition around the world. It is also being consumed daily by an increasing number of people who see significant improvements to their general health and well being.
The Noni tree grows in the tropical areas of the world. It is found from India to Eastern Polynesia and has been used by the inhabitants of these areas for its medicinal properties. The Polynesians in particular have a long history of using Noni as part of their rich healing heritage.
It is almost four years since Tree of Health started to market noni in Australia. Founder of Tree of Health, Helen Russell says "we are committed to delivering products of the highest quality and ensuring that we do what we can to provide the facts and science to back our claims."
According to Helen Russell of Tree of Health, researchers at the Southern Cross University in Lismore Northern NSW have conducted several chemical profile tests on Tree of Health Noni juice.
"Initial testing has shown the presence of amino acids, glycosidic compounds, polysaccharides plus a compound called scopoletin.
Scopoletin has been shown to possess antioxidant activity, as well as cholesterol lowering and vasodilating properties. Scopoletin has shown to have anti-spasmolytic activity on the uterus and small intestine, therefore being beneficial in menstrual cramping and irritable bowel conditions.
Helen said "Future research at Southern Cross University aims to identify components in Noni juice that are health promoting. Our aim is to be a t the forefront of providing credible research to back the anecdotal evidence of noni across a wide array of health conditions".
Tree of Health Noni juice is available in 500ml and 1 litre bottles, as well as Noni Fruit Herbal Infusion tea bags. For more information phone 1800 99 66 64 or clickhere for a great introductory offer.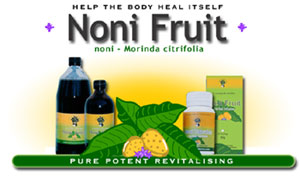 Cool Neverfail Spring Water: The Best Drink All Day!
Sign up now for our great summer offer and pay only $99 per annum. Pay by credit card and you will receive FREE a portable ESP system programmable CD player (valued at $83)*
*To be delivered within 14 days from installation of cooler.

With 16 years experience in the bulk bottled water business, Neverfail can ensure an all natural, totally pure and completely safe spring water. Neverfail's spring water comes from protected aquifers, which allows it to be naturally filtered through the rock. And as a member of ABWI (Australasian Bottled Water Institute), Neverfail spring water undergoes rigorous testing by independent auditors. This guarantees pure quality from source to you.

As the long, hot summer is upon us - make sure you have a constant supply of crisp, refreshing and chilled Neverfail spring water in your home/office. Neverfail spring water has no caffeine, no sugar, no excess sodium and no calories - making it the ideal beverage .

With our range of dual tap coolers, you can have beautifully chilled spring water with either room temperature or hot spring water. At 940 x 310 mm, our coolers take up as little space as a telephone book.

And with everything being delivered directly to your door, you can have more time to enjoy the summer.

So remember, we are offering a super summer Introductory Offer of $99 per annum PLUS become a new Neverfail cooler customer and receive FREE a portable CD player.
Call 13 30 37 or click here to visit the Neverfail website.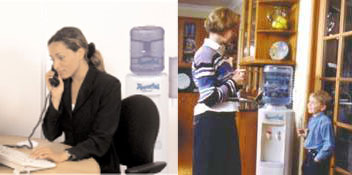 Give the gift of health and beauty: myhealthspecials.com.au
Haven't found that 'Perfect Gift' yet?
You will find over 1000 Gift ideas for your family, friends and partners at www.myhealthspecials.com.au Indulge them in a day spa, massage or even invest in a gym membership. Simply click on one of our 80 categories, locate a business in your desired area and print off your 'Boarding pass to better health' -voucher. We guarantee you will save your hard earned dollars on all your Christmas shopping - and by giving the gift of health you will add to the quality of life of your friends and family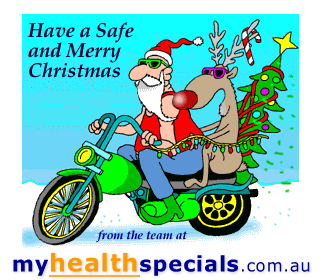 Naturally Happy Sponsor: Meditiate Deeper than a Zen Monk!
.
Health Buzz: The latest news on all things good for you!

Dandelion (Taraxacum officinale) is excellent for use as a general bitter digestive, stimulating the secretion of salivary and gastric secretions. It is specifically indicated for obstructions of the liver, gallbladder and spleen, inflammation of the gallbladder and gallstones. It is restorative to the liver and effectively dilutes both bile and urine, thus reducing the propensity for stone deposition in both and perhaps allowing for a certain amount of re-dissolving to occur. Dandelion's diuretic activity can also aid in weight loss, yet does not produce potassium loss often associated with diuresis. Dandelion also possesses a lipotropic effect which can also help reduce cholesterol
Brought to you by www.mindandbody.com.au
Short and Sweet: Camembert Turkey Fillet with Creamy Cranberry Sauce!
Serves: 4
Ingredients: 125g Australian Camembert Cheese, finely chopped 3 spring onions, chopped 1/3 cup (40g) pecan nuts, chopped 1 cup fresh white breadcrumbs 50g Australian Butter, melted salt and freshly ground black pepper, to taste 750g-1 kg turkey fillet 30g Australian Butter, extra 1/2 cup port 1 x 200g jar cranberry sauce 1/2 teaspoon grated orange rind 1/2 cup Australian Pure Cream
Method: 1. Combine the camembert, spring onions, pecan nuts, breadcrumbs and melted butter together and season to taste. Cut a deep pocket into the thick side of the turkey and fill with the camembert mixture. Secure the opening with skewers. 2. Melt the extra butter in a heavy based baking dish and brown the turkey fillet on both sides. Bake at 200°C for 30-40 minutes or until cooked through. Allow to stand for 10 minutes before carving. 3. Place the baking dish used for cooking over heat. Deglaze the pan with port, scraping the sediment from the base of the pan. Add cranberry sauce and orange rind and bring to the boil. Allow to reduce by 1/3. Whisk in the cream and serve immediately with the turkey.
Handy Hints: If turkey fillets are unavailable, substitute with chicken fillets. Place the chicken between plastic wrap and pound with a rolling pin until flattened out to 1cm thickness. Follow cooking instructions, baking only for 15-20 minutes. All recipes tested using standard 250 ml cup and 20 ml tablespoon.
Brought to you by www.dairycorp.com.au
Laughter is the best medicine!
Problems remembering,
Patient: I have a serious memory problem. I can't remember anything!
Doctor: So, since when did you have this problem?
Patient: What problem?
Quote of the month!

"I like to listen. I have learned a great deal from listening carefully. Most people never listen"
Ernest Hemingway
Win a Bio Magnetic Therapy Pack!
Win a Deluxe Wool underlay set of your choice, consisting of underlay, pillow pads and a pair of Reflex Soles

NEW Fitted skirt ensures a secure fit

NEW removable magnetic insert allows for easy washing when needed

100% Australian Wool - the ultimate in comfort and luxury

Top Quality and strength therapeutic magnets that can last more than 10 years

Deep pile create airpockets which holds the body warmth in winter and insulates against the cold

Easily absorbs moisture (up to 30% of its own weight) from the body without feeling damp

Ventilating airflow through deep pile disperses moisture on hot summer nights

Fire resiliant for added safety

Filled with hyperallergenic, open cell fibre wadding

Prize drawn December the 10th!
Don't forget that all subscribers to Naturally Happy are automatically included in all our giveaways- GOOD LUCK!
Click here for more details.

.
In the next issue of "Naturally Happy" NEXT WEEK!
Bio Logic Labs

Beyond Beauty

Elite Fitness

Kickbike

Health Buzz

Short and sweet!
My Health Specials provides this information for your personal education and enrichment. Information provided should not be used for diagnosing or treating a health problem or disease. Nor should the information replace the advice of your health care practitioner. Always seek professional advice if suffering an illness. My Health Specials Pty Ltd and all parties involved in the conception, production, ongoing maintenance and operation of Naturally Happy accept no liability and no responsibility for any damage whatsoever arising from or in connection to your use or operation of the website or information contained in this e-magazine.