Advanced Fitness:Serious fitness equipment in Queensland!

At Advanced Fitness we believe that the highest quality products and service should not just be reserved for commercial health clubs. Many people make the choice to exercise at home or the office due to the time constraints their busy lifestyles and careers place upon them. If you are one of those people, we realise that your health and fitness means as much to you as someone who exercises at a health club.

So visit our showroom at 730 Logan Rd Greenslopes or at 50 Musgrave Rd Red Hill and inspect our exclusive ranges of equipment, which are among the most advanced available anywhere. All designed with the goal of providing you with the results you expect as quickly as possible.

Manufacturers, Importers and Exporters

Advanced Fitness Manufactures, Imports and Exports the highest quality Home and Commercial fitness equipment, providing you with the most extensive choices of serious fitness equipment in Queensland. HIRE Equipment and BUY later - ask us how!


Special offer : Home / Corporate / Semi Commercial Horizon Omega Treadmill : 0-16km/h, Programs, Electric Incline, Heart Rate, 5 Year Motor Warranty. Was $3199 Now $2499 Save $700 Stocks Limited.
To contact Advanced Fitness call Redhill 07 3368 1245 or Greenslopes 3397 1922 or email trevor@advancedfitness.com.au or to visit their website on www.advancedfitness.com.au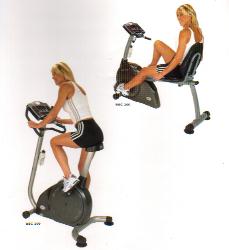 The Essential Guide to Pilates: an amazing and innovative new fitness product!
Lifestyle Interactive would like to inform you of an exciting and innovative new fitness product, made in Australia, which has just hit the worldwide market.

In response to rapid growth in the health and fitness industry, together with Purely Pilates' certified instructor Kylie Dean, we have developed a revolutionary interactive CDrom set titled "The Essential Guide to Pilates"

This interactive CDrom set, to be used in any computer, features step by step exercises illustrated with time-lapse photography, warm ups, exercises, breathing and posture, core exercises (instructional how-to), and 2 audio workouts teaching you the fundamentals of this hugely popular exercise method.

SPECIAL OFFER: Purchase the Essential Guide to Pilates and receive the CD for $29.95 – normally $34.95!
We are also offering the CD set to gyms and health related stores and sites at AUD$17.50, with a recommended retail price of $34.95, offering you a chance to make a generous mark-up on each sale. Orders of 5 or more will receive a free counter display. Distribution rights and/or discounts will also be offered for high volume orders.
The product has been endorsed by the Pilates Institute of Australasia.

To order or for more information call Simon Hughes on (07) 5459 4576 or go to our website. Feel free to call anytime and we look forward to hearing from you. To order or for more information call Simon Hughes on (07) 5459 4576 or go to our website. Feel free to call anytime and we look forward to hearing from you. www.lifestyleinteractive.com.au
.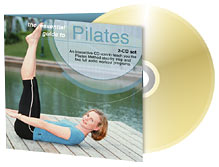 Win FREE Tickets to: "the league of Gentleman" Starring Sean Connery
As part of a survey investigating the market potential of a new all natural health and lifestyle product, Brisbane Marketing Team Fresh Creative and ON! are providing you with the opportunity to win a free ticket to a special screening of "The League". Click here for details Make sure you hurry! – Tickets are available only to the first three hundred respondents, and the survey will only be live for two weeks click here for your free tickets!
Gold Coast Health, Fitness and Well-Being Expo:12 -14 of September!
Did you know that chicken soup really does help conquer a cold?

Or exercise can help relieve depression?
Or that the Gold Coast's most comprehensive health, fitness and well-being expo is to be held on the 12 to the 14th of September?

The Gold Coast Health, Fitness and Well-Being Expo, to be staged at Parklands Showgrounds at Southport, will include information for people of all walks of life and all states of health.

Exhibitors include personal trainers and fitness centres as well as naturopaths and organic food producers, amongst other specialty areas.
"We all have an interest in being healthy, keeping fit and generally being well, regardless of our age and our stage of health," said managing director Steve Crossman. "However not all of us have time to research what options are out there for staying in good physical condition, so we decided to get the Gold Coast's leading health companies all under the one roof."
Over the weekend, the Expo hosts free lectures and information sessions, including lectures by Australia's leading health exponents, Dr Sandra Cabot and Eve Hillary.

More information about the Health, Fitness and Well-Being Expo can be found on www.healthyfitandwell.com For further information: Steve Crossman - 0438 699 990 or stevecros@bigpond.com.au Armand Aguillon - 0411 421 549 Health, Fitness and Well-Being Expo Office: 5504 6389 Jacqui Carling-Rodgers The JPT Group Phone: 5519 1991; 0414 282 048 Jacqui@bcm-online.com.au
.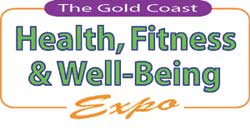 Anything She Can Do, I Can Do Better - the Truth About Female Competition!
Author, comedienne and women's writer Rachael Oakes-Ash will be discussing the controversial topic of Female Competition in Brisbane on 17th September. If you've ever breathed a sigh of relief when your ex's new girlfriend turns out to be fatter than you or bitched about another woman as soon as she's left the room or worked for the power pussy from hell then this is the talk for you!
Wednesday 17 September 2003
Business Luncheon Forum Topic: "Anything She Can Do, I Can Do Better" - the Truth About Female Competition
Speaker:Rachael Oakes-Ash
Venue: The Grand Chancellor Hotel, 23 Leichhardt St, Spring Hill
Time: 11.45am - 2.00pm for more information visit http://www.womensnetwork.com.au or phone Telephone: +61 7 3272 8222
Peakology:useful information and tips thanks to Peak Physique!
with Brad Sheppard
Would you like even faster results from your personal training? If you would, you'll love Peakology. Peakology will bring you useful information and tips dedicated to enhancing your life through ground-breaking exercise and nutrition habits.
So set aside 3 minutes RIGHT NOW to read the following article and then implement the strategies, it's that simple! The results start when you do.

Feel like having a six-pack?
There's nothing quite like them. Individually, they possess that golden glow! They are sharp and have an icy-edge to them that gets you excited! And when you put your mouth to them….oh the sensation! They sit there, chilled, waiting for you to devour them…yep…with the word "Millers Genuine Draught" stamped on them, you can be assured that you will be kept well satisfied!

That's right, ladies and gentleman. There's no denying that an ice cold beer can't help put a smile on your face. Unfortunately for most what started off as a six pack has somehow ended up being a keg? What's worse is that the keg has ended up on your stomach!

Now, a six pack and a keg are at different ends of the continuum, I agree. However, the rate of change that your body can make is amazing. One moment you were in decent shape & your clothes fitted well and the next, well, you were drilling new holes in your belt! I have personally gained 10kg in a week after competitions, and trust me, this was not muscle!

Its cold now, but in about 8 weeks we will be lying on (what's left of) the sand at Noosa beach and wishing that 8 weeks ago we started taking the focus off the six-pack that is chilling in the fridge and onto the six pack that lies on your stomach! Remember, we all have a six pack of Abdominals, it just hidden better in some!

This is the first article in the abdominal trilogy. This month you will learn a couple of simple strategies on combating the dreaded keg appearing over these colder weeks:
To Avoid the Keg:
Compensate

. Every time you eat something bad, drink too much beer, Or indulge in anything above and beyond your energy requirements make sure you move more. That's right, do an extra session on the spin bike, run the stairs at Kangaroo point another 10 times or go and do a Pump class! If you are not prepared to do the extra work, don't eat / drink it!

Change. Don't do the same exercise day in & day out. Ever tried to run on the treadmill backwards, skip with a rope on one foot or do a wall squat for 2 minutes non-stop? Get some variety in your program. This is one of the greatest forms of feedback we receive from clients is the wide variety of "stuff" we do with them. It keeps them excited.

Graze.

Remember to keep eating smaller meals more often. I just averaged my food out over the last 2 weeks (yes, I still write my food down every day) and I have eaten, on average 9 meals / day. Adopt this philosophy. You don't have to eat 9 meals / day, but take your 2 largest meals & cut them in half. Then space them out.
If your would like to check out Peak Physique contact Brad for a FREE consultation on (m) 0412-999-656 or visit their webpage by clicking here or brad@peak-physique.com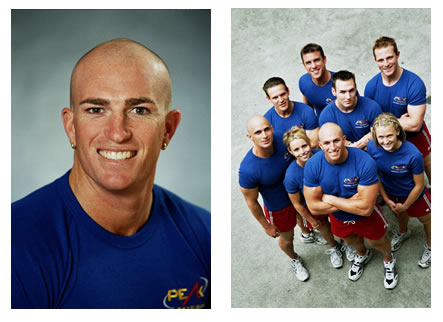 Naturally Happy Sponsors: Health and Lifestyle links!
.
Health Buzz: The latest news on all things good for you!

Brought to you by www.mindandbody.com.au
COUGH
Dietary Suggestions : It is a fact that coughs generally arise in winter more than other seasons. This is not only because virus "germs" are more prevalent, the average individual eats more heavily than ever of catarrh-forming foods (white bread, meat, sugar, cereals, puddings, pies, dairy products, starchy foods etc.). Also, more time is spent indoors or in stuffy atmospheres wearing clothes which do not allow proper ventilation of the skin, and less time is spent getting sufficient exercise.
Elimination of excess mucus is more rapid and efficient by fasting on fruit juices, particularly lemon and other citrus. Sweeten with honey if necessary. drink plenty of liquids, including herb teas, vegetable broth and pure water. This may be followed by a light diet of fruit, vegetables (mainly raw), and some seeds (raw and sprouted), beans, nuts, grains and wholegrain cereals as the condition improves. As with colds and other infections, rest is essential to allow the body's immune system to eliminate the cause and recover fully.
Brought to you by www.mindandbody.com.au
Short and Sweet: Chocolate Mousse Cheesecake
Chocolate Mousse Cheesecake Serves : 12
Ingredients " 250g chocolate ripple biscuits or sweet biscuits, crushed 100g Australian Butter, melted 500g Australian Cream Cheese, softened 100g castor sugar 300ml Australian Thickened Cream 12g (1 tablespoon) gelatine 2 tablespoons boiling water 2 egg whites 100g dark chocolate, melted 50g grated dark chocolate, for garnishing

Method 1. Combine biscuit crumbs and butter. 2. Press firmly into the base of a buttered and lined 25cm (10") springform pan and refrigerate. 3. Beat cream cheese, sugar and cream until smooth. 4. Dissolve gelatine in boiling water, allow to cool slightly before folding into mixture. 5. Fold in chocolate. 6. Beat egg whites until stiff peaks form and fold in. 6. Pour into prepared pan and refrigerate until completely set. 7. Remove from pan and sprinkle with extra chocolate.
Nutitional Analysis per serve Serves: 12 Carbohydrates: 32 g Energy: 2012 kJ Calcium: 80 mg Protein: 7 g Fat: 37 g
Laughter is the best medicine!
In dire need of a beauty make-over, Nancy went to her salon with a fashion magazine photo of a gorgeous, young, lustrous haired model. She showed the stylist the trendy new cut she wanted and settled into the chair as he began humming a catchy tune and got to work on her thin, graying hair. Nancy was delighted by his cheerful attitude until she recognized the melody. It was the theme from "Mission Impossible
Quote of the month!

The best thing about the future is that it comes only one day at a time.
Abraham Lincoln
Win 1 of 2 Biotonics Gift packs valued at $200 each!
The Biotonics skin and body care range was developed by professionals, including a Beauty Therapist and Aromatherapist, providing you with natural, professionally formulated, aromatherapy based products that will revitalise, nourish and protect your skin. The gift pack will include a selection of bio body, bio hair, and bio baby - a total skin and body care system to promote healthy, radiant skin.

Prize drawn extended to September 30!
Don't forget that all subscribers to Naturally Happy are automatically included in all our giveaways- GOOD LUCK!
Click here for more details.

In the next issue of "Naturally Happy"
Sylk

Beyond Beauty

Fitness Week

Colon Hydrotherapy

Peakology

Health Buzz

Short and sweet!
My Health Specials provides this information for your personal education and enrichment. Information provided should not be used for diagnosing or treating a health problem or disease. Nor should the information replace the advice of your health care practitioner. Always seek professional advice if suffering an illness. My Health Specials Pty Ltd and all parties involved in the conception, production, ongoing maintenance and operation of Naturally Happy accept no liability and no responsibility for any damage whatsoever arising from or in connection to your use or operation of the website or information contained in the magazine.