Biotonics skin and body care range: revitalise, nourish and protect your skin!

The biotonics skin and body care range was developed by professionals, including a Beauty Therapist and Aromatherapist, providing you with natural, professionally formulated, aromatherapy based products that will revitalise, nourish and protect your skin.

Through extensive market research and client consultation, the team at biotonics developed a product range using the finest ingredients, including therapeutic grade essential oils, herbal extracts, antioxidants, and where possible, natural preservatives.

Our extensive product range includes bio face, bio body, bio hair, and bio baby - a total skin and body care system to promote healthy, radiant skin.
We like to think we can work with nature not against it.

With biotonics, you will not use anything unnatural or synthetic on your body again.
Leave the complexity to us. You enjoy the simplicity and beauty of biotonics!
biotonics® provides total skin and body care through its four product ranges: bio face - bio body - bio hair - bio baby biotonics® quality

We assure you-
No Solvents

No Alcohol

No Animal Products

No Animal Testing

No Artificial Colours

Purest Plant & Herbal Extracts

Purest Vitamins & Antioxidants

Pure Vegetable Oils

INTRODUCTORY OFFER Every purchase of $100 or more receive a free 50 ml Hydro Intense Hand Treatment valued at $18.50! (special offer only available through email, web or fax orders, NOT THROUGH STOCKISTS) Click here to visit the Biotonics website or contact their friendly team on 07 3868 3377 or Email: info@biotonics.com.au

.
.
Lean and Clean: an amazing and innovative new fitness product!
We would like to inform you of an amazing and innovative new fitness product made in Australia. In response to rapid growth in the fitness industry Pro Natural Mr Universe, Mr Olympia and Mr World Keith Sydney Bullock has developed an interactive CDrom titled "Lean & Clean" a 16 week guide to natural body transformation.

This interactive CDrom, to be used in any computer, features step by step exercises illustrated with time-lapse photography, written analysis of all exercises, diet plans, personal training secrets and more. 17 years experience from one of the worlds most accomplished fitness professionals and personal trainers.
In all, there are exercises, recipes, spreadsheets, photos, a Musashi supplement guide and a full training regimen whether you are looking to simply shape up and get fit or want to compete professionally, "Lean & Clean" is a unique, innovative and educational experience.

We are offering the CDrom to gyms and health related stores and sites at AUD$19.95 with a recommended retail price of $34.95, offering you a chance to make a generous mark-up on each sale. Orders of 5 or more will receive a free counter display shown below. Distribution rights and/or discounts will also be offered for high volume orders, along with the possibility for individual branding.

The product has been endorsed by Musashi.

To order or for more information call Simon Hughes on (07) 5459 4576 or go to our website. Feel free to call anytime and we look forward to hearing from you. www.lifestyleinteractive.com.au
.
Gold Coast Health, Fitness and Well-Being Expo:12 -14 of September!
Did you know that chicken soup really does help conquer a cold?

Or exercise can help relieve depression?
Or that the Gold Coast's most comprehensive health, fitness and well-being expo is to be held on the 12 to the 14th of September?

The Gold Coast Health, Fitness and Well-Being Expo, to be staged at Parklands Showgrounds at Southport, will include information for people of all walks of life and all states of health.

Exhibitors include personal trainers and fitness centres as well as naturopaths and organic food producers, amongst other specialty areas.
"We all have an interest in being healthy, keeping fit and generally being well, regardless of our age and our stage of health," said managing director Steve Crossman. "However not all of us have time to research what options are out there for staying in good physical condition, so we decided to get the Gold Coast's leading health companies all under the one roof."
Over the weekend, the Expo hosts free lectures and information sessions, including lectures by Australia's leading health exponents, Dr Sandra Cabot and Eve Hillary.

More information about the Health, Fitness and Well-Being Expo can be found on www.healthyfitandwell.com For further information: Steve Crossman - 0438 699 990 or stevecros@bigpond.com.au Armand Aguillon - 0411 421 549 Health, Fitness and Well-Being Expo Office: 5504 6389 Jacqui Carling-Rodgers The JPT Group Phone: 5519 1991; 0414 282 048 Jacqui@bcm-online.com.au
.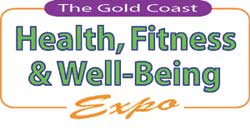 Peakology:useful information and tips thanks to Peak Physique!
with Brad Sheppard
Would you like even faster results from your personal training? If you would, you'll love Peakology. Peakology will bring you useful information and tips dedicated to enhancing your life through ground-breaking exercise and nutrition habits.

So set aside 3 minutes RIGHT NOW to read the following article and then implement the strategies, it's that simple! The results start when you do.

Protein Powders
With so much conflicting information about eating programs these days, it's no wonder that people are turning their interests to supplementation as an adequate source of nutrition. Regardless of the nutritional strategy you employ, there will be some "expert" some article, or feature on Brisbane Extra that has you question exactly what you do.

Supplementation has been hot on the lips of people after the Pan Pharmaceuticals indecent. Quite frankly of all the supplements that I have sampled and protein powders consumed I have yet to find one to make me hallucinate…but I keep trying…oops…consuming!

In addition to this you will find many nutritionists that will suggest that supplementation is completely unnecessary, and there may well be some truth to their argument. Well. the truth be known, that you can satisfy your daily protein requirements with "real foods", but sometimes it just too hard to prepare that chicken breast in between meetings, but consuming a shake is virtually no problem at all.

I found myself laughing at a supplement advertisement in a U.S.A. bodybuilding magazine, and the caption said; "you may never eat real food again!" Interestingly enough, some of those protein supplement shakes taste so damn good, with flavors like café-moccachinno and caramel honeycomb; you just could not go wrong! There may be some truth to the supplement company's motto!

The Facts

Whilst engaged in regular activity you need somewhere in the vicinity of 2g of protein per kg of lean bodyweight per day (this may increase as you activity does).

This is best divided up over 5-6 smaller meals to help absorption

Eating your protein with your carbohydrates lowers the GI, therefore prolonging the duration of satisfaction (you get less hungry)

Excess protein (like any nutrient in excess) will make you fat.

Most people I assess do not meet their minimum protein requirements.

Protein shakes provide an easy way to supply your protein in a tasty and easy format.

Protein Shakes are not only for bodybuilders or those looking to build muscle.
If your would like to check out Peak Physique contact Brad for a FREE consultation on (m) 0412-999-656 or visit their webpage by clicking here or brad@peak-physique.com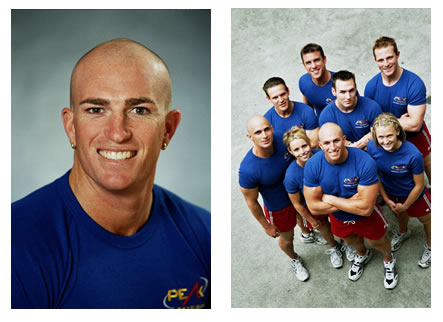 .
.
Naturally Happy Sponsors: Health and Lifestyle links!
.
Health Buzz: The latest news on all things good for you!

Brought to you by www.mindandbody.com.au
Avoid traffic congestion
On any long journey, you need to stick to major roads if you're going to go the distance. And the same is true of your body — if you don't take good care of your arterial health, you may fall short of your destination. Arteries are the large blood vessels responsible for transporting oxygen-rich blood to the capillaries, which allow the transfer of nutrients and energy within tissue.
The heart pumps blood out through one major artery known as the dorsal aorta. The dorsal aorta then branches out into numerous smaller arteries that transport oxygen-rich blood to every region of your body. But what can go wrong? By far the biggest arterial danger for men is atherosclerosis, or hardening of the arteries.
Although the bloodstream naturally includes different forms of cholesterol, it's low-density and very-low-density (LDL and VLDL) cholesterol that does the damage, ultimately fixing itself to the inner walls of our arteries and constricting blood flow. This constriction in turn puts added strain on the heart and it all adds up to a major risk factor for heart disease.
Brought to you by www.mindandbody.com.au
Short and Sweet: Carrot and Zucchini Loaf
Carrot and Zucchini Loaf Serves 10:
Ingredients: 125g Australian Reduced Fat Cream Cheese 1/2 cup castor sugar 3 eggs, lightly beaten 1 1/2 cups self raising flour 1/4 cup Australian Skim Milk 1 cup grated carrot 1 cup grated zucchini 1/4 cup currants
Method: Beat the cream cheese and castor sugar together until well combined, then gradually beat in the eggs. Fold in the flour and milk alternately. Then fold in remaining ingredients until well combined. Spoon mixture into a grease-proof paper lined 11cm x 30cm loaf tin and bake at 180°C for 1 hour.NOTE: Can be thinly sliced and used to accompany a cheese platter. Nutitional Analysis per serve Serves: 10 Carbohydrates: 30 g Energy: 743 kJ Calcium: 62 mg Protein: 6 g Fat: 4 g
Nutitional Analysis per serve Serves: 4 - 6 Carbohydrates: 108 g Energy: 3773 kJ Calcium: 292 mg Protein: 21 g Fat: 40 g
Laughter is the best medicine!
"I have good news and bad news," a defence attorney told his client. "First the bad news. The blood test came back, and your DNA is an exact match with that found at the crime scene." "Oh, no!" cried the client. "What's the good news?" "Your cholesterol is down to 140."
.
Quote of the month!

Any person capable of angering you becomes your master; he can anger you only when you permit yourself to be disturbed by him.
Epictetus
.
Win 1 of 2 Biotonics Gift packs valued at $200 each!
The Biotonics skin and body care range was developed by professionals, including a Beauty Therapist and Aromatherapist, providing you with natural, professionally formulated, aromatherapy based products that will revitalise, nourish and protect your skin. The gift pack will include a selection of bio body, bio hair, and bio baby - a total skin and body care system to promote healthy, radiant skin.

Prize drawn August 30!
Don't forget that all subscribers to Naturally Happy are automatically included in all our giveaways- GOOD LUCK!
Click here for more details.
.
In the next issue of "Naturally Happy"
My Health Specials provides this information for your personal education and enrichment. Information provided should not be used for diagnosing or treating a health problem or disease. Nor should the information replace the advice of your health care practitioner. Always seek professional advice if suffering an illness. My Health Specials Pty Ltd and all parties involved in the conception, production, ongoing maintenance and operation of Naturally Happy accept no liability and no responsibility for any damage whatsoever arising from or in connection to your use or operation of the website or information contained in the magazine.