.
Nature Conquered by Technology:with Lifestyle Laser Clinics!

Reducing stress with essential oils : with www.essentialhealth.com.au!

'The Ultimate Escape' from the real world: Take a took at The Atrium!

Peakology: useful information and tips thanks to Peak Physique!

Creating Happiness seminar:Therapeutic Laughter, Fun and Play!

Naturally Happy Sponsors: Health and Lifestyle links!

Health Buzz :The latest news on all things good for you!

Short and Sweet:

Sweet Potato and Cheddar Muffins

Laughter is the best medicine!

Quote of the month!

Win 1 of 2 Fitness First Passport Memberships valued at $400 each



Please accept our apologies if you have already received this issue of Naturally Happy.
Nature Conquered by Technology:with Lifestyle Laser Clinics!

Remember how sexy body air was in the 70's? Today things are very different, largely because technology has made it possible to achieve a look that was unattainable just a decade ago. Lifestyle Laser Clinic at the Spring Hill Marketplace specialises in making a difference to the lifestyles of its clients. Clinic Director Stuart Pryor says that they fill the gap between beauty therapist salon and cosmetic surgery.

Lifestyle Laser offers painfree and permanent laser hair removal, microdermabrasion and chemical peels to rejuvenate skin, reduce sun damage, scarring and pigmentation. Their laser is also used to remove broken capillaries and spider veins that commonly appear on the face and legs. In its latest addition to their range of services, the clinic is now offering injectables such as Botox™ and dermal fillers through a visiting cosmetic physician. It is now easier than ever to improve on nature and reverse the visible signs of aging.

The most asked question about laser hair removal is about its permanence. The clinic is able to demonstrate to clients that the laser destroys the hair follicle without damage to other tissue, and once destroyed, it cannot grow another hair. The only other way to destroy a hair follicle is electrolysis, which is very slow, requiring an electric current passed into each follicle individually. The clinic sees people who in desperation have tried everything, including creams and potions that never work long term and can severely damage the skin. We find that after a client has had a free test patch done, which takes only a few minutes, they feel very relaxed about the procedure. Now is the ideal time to prepare for next Spring, which is only three months away.

For the first 30 readers of Naturally Happy to call, Lifestyle Laser Clinic is offering a free skin analysis by its resident beauty therapist, who will also give advice to modify your skin care routine to achieve the best results for your skin type. Many people do not know that using soap on their face destroys the skin's protective acid mantle. To improve your lifestyle, call the clinic on (07) 3832 0122 or visit their web page by clicking here and receive further Introductory offers services including Microdermabrasion! info@lifestylelaser.com.au
.

.
.
Reducing stress with essential oils :with www.essentialhealth.com.au!
Lets take a special look at stress, which for most of us is an inevitable part of the modern workload. Stress is also a primary culprit in many diseases, and it certainly takes a toll on your peace of mind, as well as your efficiency.

Aromatherapy offers you many ways to deal with the stress and strain of your job. Take a look at our fact sheet below reducing your stress levels.

You can rub them onto the skin
Essential oils are medicines which are only applied externally. Whether you use them individually in a base oil or as a blend, essential oils are absorbed by osmosis straight into the bloodstream.
Potently antibiotic, anti-bacterial, anti-fungal (and somewhat anti-viral), each essential oil also has its own therapeutic properties. Once inside the bloodstream, fragrance molecules immediately begin remedial work on the cellular structure of the vital organs and immune system.

Working this way, essential oils can help ease pain, soothe symptoms such as inflammation, cure infections, help re-build tissue, muscle and bone and recharge the immuno defences.
And you can breathe them in.
When you inhale essential oils, the fragrant aromas (aromatic molecules) pass through the olfactory membrane at the top of your nose and into the limbic system. Some say this inner brain is the secret self of each individual.
The limbic system contains all the regulatory mechanism that controls motivation, moods, memory and creativity as well as the autonomic nervous system. And the fuels that oil its machinery are none other than the fragrance molecules contained in the essential plant oils we use for Aromatherapy!

Different fragrance molecules contained in each essential oil stimulate the brain's cerebral cortex to release neurotransmitters. These immediately begin to neutralise the stress chemicals that clog the system to produce the problems.

The most well known neurotransmitters are:

Encephaline
reduces pain, produces euphoria, provokes wellbeing.
Endorphins
relieve pain, encourage wellbeing, stimulate sensuality.
Serontins
calm, relax, tranquilise, sedate.
Noradrenaline
inspires, uplifts, keeps you alert.
There are of course many others. Synergy Stress chemicals are complex. Only by working together can a combination (blend) of different fragrance molecules prompt all the neurotransmitters needed to neutralise stress on all fronts. A Gentle Caution Fragrant oils. sometimes labelled "aromatic oils" (the little bottles you buy in discount shops) are not pure essential oils. They are simply perfumes made of inert synthetic chemicals and can have no therapeutic value whatsoever.
To receive a complimentary Body Bar on your first order! click here
.

.
.
The Ultimate Escape' from the real world: Take a took at The Atrium!
A day spa for men & women offering a choice from our A'la Carte beauty & body treatment menu or packages that can be customised for that special gift. And we pride ourselves in having the 'best' gift wrapped gift vouchers for that someone special.

The Atrium is situated in a premier health club - Masters in Carseldine, and is hailed by our customers as 'The Ultimate Escape' from the real world. Overlooking our own courtyard and health club pool, we offer top beauty & body services including Naturopathic consultations, Massage, Jet therapy for Cellulite & detoxing circulatory treatments, waxing, nails, duet pedicures (a complete 'Cazbah' experience), customised facials using the innovative EarthSentials Natural products (that are custom designed especially for you, or anyone who may have sensitivities to certain ingredients in other beauty products), to name a few.

So if you think this is just another beauty salon, you're in for a big surprise. Our health & beauty spa focuses on getting results, where stressed clients can relax, nurture and maintain their health and be pampered all in a time frame and price range that suits their lifestyles.

So whether you come for an hour or an entire day you will leave feeling completely restored.

Phone us on 07 3863 3864, and The Atrium girls will be able to help you personally. Or click here to visit our web page for a great introductory offer.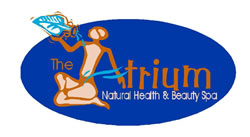 .
Peakology: useful information and tips thanks to Peak Physique!
with Brad Sheppard
Would you like even faster results from your personal training? If you would, you'll love Peakology. Peakology will bring you useful information and tips dedicated to enhancing your life through ground-breaking exercise and nutrition habits.
So set aside 3 minutes RIGHT NOW to read the following article and then implement the strategies, it's that simple! The results start when you do.

Countless Carbohydrate Confusion!
Carbohydrates are hot on everyone lips at the moment! No matter who you talk to, they are on a modified carbohydrate diet, the famous "Atkins diet", not eating carbohydrates after 3pm, eating carbohydrates by themselves and even not eating any carbohydrates at all!

Now, if you read the pages of who weekly, you will hear that Jennifer Anesteen? And Madonna both whip themselves into shape by simply "eliminating carbohydrates" and, as they often proclaim, complimented by the elongated after shots that "the results are amazing"!
But can we eliminate carbohydrates all together? Are carbohydrates our friend or foe? And why do popular and commonly held beliefs about nutrition such as the "Healthy eating food pyramid" supported by the government, suggest that as much as 80% (in some cases) of our daily nutrients come from carbohydrates?
So, who do we believe? Surely the look of Jennifer Anesteen could be considered as desirable for many females, but going against the advice of the government's healthy food pyramid might not be considered optimal, however if you read "Dr Atkins" strategy you will hear how organizations such as the wheat growers union has in the past supported the construction of such "health eating pyramids".
Let's look at some facts:
1) Carbohydrates are your body's preferred source of energy
2) Carbohydrates are useful for your brain functioning - most useful!
3) Over consumption of carbohydrates can trigger off a dramatic Insulin response which can make you fat!
Now remember that a calorie is a calorie, and quite simply if you consume more calories that you require or utilize then you will get fat!
In any reduction program, if you are not doing sufficient activity to burn off ingested nutrients, then regardless of how "low fat" the food is, you may not get the results you are after!

To put it simply it is safe to reduce carbohydrates if you have a specific purpose, however you must eventually replenish your bodies supplies of glycogen (produced in the liver from the conversion of carbohydrates to energy). How low the carbohydrates can go and how often you need to replenish your body's supplies of carbohydrate will depend on YOUR body! If your keen to check out Peak Physique contact Brad for a FREE consultation on (m) 0412-999-656 or visit their webpage by clicking here or brad@peak-physique.com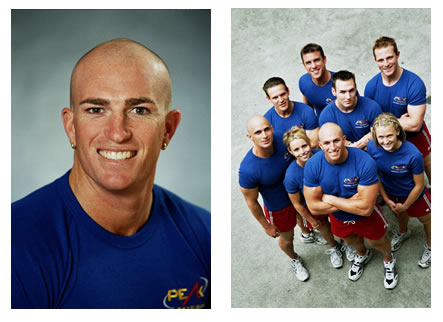 .
Creating Happiness seminar:Therapeutic Laughter, Fun and Play!
CREATING HAPPINESS -THROUGH THERAPEUTIC LAUGHTER, FUN AND PLAY and other positive psychologies.
Date: Sunday, July 20 10-am until 5pm. 9.45am for a 10am start. Venue: Yungaba, 120 Main St, Kangaroo Point, Brisbane, a few doors down from the Story Bridge Hotel, under the Story Bridge.
Cost: $176 inc gst. Comes with an extensive 40 page Manual, copy of "Laugh for No Reason" by Dr Madan Kataria, Lunch, Morning and Laughter-noon Tea, and Certificate.
If you want to learn to lead a Laughter Club, or just put more laughter and happiness in your life, this is the seminar for you! Don't forget, Laughter Therapy was rated 4.5 out of 5 by the Greenslopes Private Hospital Management Committee!
Register your interest now with Susan at swelch@powerup.com.au or phone 07 3268 1036 or 0413 651 643
.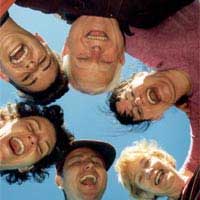 .
Naturally Happy Sponsors: Health and Lifestyle links!
.
Health Buzz: The latest news on all things good for you!

Brought to you by www.mindandbody.com.au
Take the pain out of eyestrain
With so many of us working at computers for long periods of time, it's no wonder that eyestrain has become a common problem. The risks can be reduced with proper workstation design, improved posture and good working habits. The human eye structurally prefers to look at objects further than six metres away, so any work performed close-up places extra demands on the tiny muscles. The illuminated computer screen can also contribute to eye fatigue. There are some precautions you can take to help reduce the risk of eyestrain, such as:
ensuring your primary light source isn't shining into your face or directly onto the monitor

tilting the monitor slightly to eliminate reflections or glare

ensuring your computer screen isn't too close to your face

positioning the screen so that it is either at eye level, or slightly lower

reducing the contrast and brightness of your screen by adjusting the controls on the monitor

frequently look away from the screen and focus on faraway objects

having regular eye examinations to check that blurring, headaches and other associated problems aren't caused by any underlying disorders
Brought to you by www.mindandbody.com.au
.
Short and Sweet: Sweet Potato and Cheddar Muffins

Ingredients : 2 cups self raising flour, sifted 1/4 cup Australian Skim Milk Powder 1/4 cup grated kumera (orange sweet potato) 2 tablespoons grated Australian Reduced Fat Cheddar Cheese 1/2 small red capsicum, finely diced 3 spring onions, chopped 2 eggs 1 cup Australian Reduced Fat Milk cracked black pepper, to taste
Method : Combine flour, skim milk powder, sweet potato, cheese, capsicum and onion in a mixing bowl. Lightly whisk together eggs, milk and pepper and add to the sweet potato mixture. Spoon mixture into a 12 non-stick muffin tin and bake at 180øC for 25-30 minutes or until golden and cooked through. Turn out and allow to cool on a wire rack.
Nutritional Analysis per serve Serves : Carbohydrates : 20 g Energy : 487 kJ Calcium : 96 mg Protein : 6 g Iron : mg Fat : 2 g
Laughter is the best medicine!
Diet Tips
I remember one time when I was home visiting my folks. My mom asked me to set the table for dinner. I opened the refrigerator and taped to the inside of the door was a risqué picture of a lovely, slender, perfectly built, but scantily-clad young woman.
"Mom, what's this?" I asked.
"Oh, I put that up there to remind me not to overeat," she answered.
"Is it working?" I asked. "Yes and no," she explained. "I've lost 15 pounds, but your dad has gained 20!"
.
Quote of the month!

"The highest proof of virtue is to possess boundless power without abusing it"
Lord Macaulay, review of Lucy Aikin, 'Life and Writings of Addison,' 1943
.
Win 1 of 2 Fitness First Passport Memberships valued at $400 each
Thanks to Fitness First 2 lucky winners will pick up a passport memberships! A great prize for you and a friend or you and your partner. The 3 month passport membership is valued at $400 and can be used at any Australian Fitness First location. Fitness First has over 28 locations nation wide. Prize drawn June 30!
Don't forget that all subscribers to Naturally Happy are automatically included in all our giveaways- GOOD LUCK!
Click here for more details.
.
In the next issue of "Naturally Happy"
My Health Specials provides this information for your personal education and enrichment. Information provided should not be used for diagnosing or treating a health problem or disease. Nor should the information replace the advice of your health care practitioner. Always seek professional advice if suffering an illness.