Its That Time of Year Again - Prepare Emotionally Too: by Sue Lester Head Transition Coach, Master Practitioner of NLP & Hypnosis.
I could be talking about the ravages of family Christmas gone wrong, again, but this time it's about the annual rainy season. Already I've been hearing of the recent short rains triggering off anxiety and sleepless nights in people who suffered losses in the floods earlier this year. If this is you, seek professional help now.

When the media are replaying the terrifying images of Nature out of control it's easy to be mesmerized by the horror, absorbing more and more until you feel overwhelmed, totally inadequate, and perhaps even guilty that you are still living your normal life. Feeling overwhelmed hardly puts you in a strong position to help yourself and those who need you, does it?

So, what to do?

1. First step is to take back control, so turn off the TV, radio and stop reading the dramatic newspaper reports. You already know how bad it was, and any significant new information you'll hear from those around you.
2. Second, reassure yourself you'll know what to do if it happened to you. Write out 2-3 plans of emergency evacuation.
(1) If you find your home alight - ensure you and your family know to stay low (under the smoke) and go go go (get out immediately). Even very young children can be taught this. Ensure locked windows and doors can be unlocked or removed from the inside in a hurry.
(2) If a flood, cyclone or bushfire was approaching, know your plans of action. What safety items do you need to have e.g. wet towels, battery radio, drinking water & food, fully charged mobile phone & charger, torch, emergency contact numbers, protective clothing, taped windows. At what point do you evacuate? Where and how will you go? Etc.
3. Check your insurance cover is up-to-date, and it covers what you think it does.
4. What you don't know, FIND OUT. Taking action and planning means you'll stop feeling helpless, and will be able to be there for yourself and your family, in the unlikely event you face that situation.

5. Children Your children could also be feeling the same emotions, and it's even more important they aren't immersed in horror images, particularly with sound. Even babies who are too young to process the images on TV pick up on the emotions of those around them. Be aware people handle stress, heavy emotions and hot weather in different ways, and it's easy to get snappy and irritable with children who seem to be misbehaving, but who can be simply acting up for attention and feel noticed and therefore secure. Everyone needs reassurance that they are safe and loved.

Remember, you don't have to struggle alone with anxiety, sleepless nights and stress, simply ask for professional help and get your quality of life back. Life is too short not to.
(c) Sue Lester, 2011. Sue Lester, BA. DipTeach. Master Practitioner NLP, Hypnosis, Results Coach. Head Transition Coach at Growing Content Pty Ltd Ph 07 3103 2679 or 0428 128 679 www.growingcontent.com.au


Weight Loss How To:by Zone 3 Therapies!
Switch on Fat Burning
Your body has three main sources of energy. It can burn fat, glucose (carbohydrate), or protein. When we burn fat, we produce substances called ketones. These are produced normally, and when we measure these ketones in our urine, we know we are burning fat efficiently. Seeing is believing! Using a little tool at home called a ketostik our clients can test and know that they are burning fat and losing weight not just hoping for the best!

High levels of dietary carbohydrates, also known as high glycaemic load foods (e.g. sugars and starchy foods such as bread, rice, pasta and potatoes), work with the hormone insulin to 'switch off' fat burning and increase fat gain.

It becomes virtually impossible to lose fat if you have raised insulin levels.

When your body's blood sugar and insulin levels are low enough you will switch to a higher level of fat burning. This is the secret to Zone 3 Therapies success with the Shake It Professional Weight Management Program. To burn fat you need to restrict high glycaemic load foods to a level where your body will produce less of the hormone insulin thereby increase the rate of fat burning. Eating less food is not the answer; you need to specifically reduce the high glycaemic index, carbohydrate-rich foods in order to 'switch on' fat burning.

Sound confusing? Zone 3 Therapies with the Shake It Professional Weight Management Program makes it easy!

Shake It Tips for Staying on Track

o Do not reward weight loss with 'treats'. Rewarding yourself for losing weight by allowing yourself 'treats' will only slow your progress and inevitably lead to frustration.

o Remove as much food as practical from your home that is not on the allowable food list. Remember: "If it's in your pantry it will be eaten". Give food to charity, friends, throw it away, or pack long life foods away out of sight until you have reached your weight loss goal.

o Realistic expectations. Many fad diets and TV reality programs show people losing a large amount of weight each week. In reality a weight loss of 0.5 to 2kg a week is an achievable and maintainable goal.

o Avoid emotional eating. Breaking your diet because you are emotional will not only not make you feel better but can lead to feelings of guilt and regret making you feel worse in the end.

o Ensure you get a good night's sleep. Being well rested will ensure you're not looking for extra energy from food.

o Ensure you have a good support network. Tell your friends and family that you are on the program, your reasons and motivations for doing it and how important your goals are to you. Ask them to be supportive and not offer you junk foods etc. as it only makes it harder for you.

o Planning your meals in advance and maintaining your food and exercise diary will keep you accountable of the foods you eat and help you to stick to your program.

o Stick to a shopping list to avoid impulse purchases and purchasing foods that are not on the allowable food list.

o If making meals in advance split into correct serving sizes and refrigerate or freeze immediately.

o Have a goal and stick to it. While losing weight it is easy to fall into the 'close enough' thought pattern and let treats and temptation slip through, never reaching your true goal. 'Close enough' will never leave you feeling accomplished as reaching your goal.

o Drinking a large glass of water before your meal will make you feel full and help to avoid over eating.

Zone 3 Therapies uses state of the art monitoring tools to measure your body composition and help you stay on track to achieve your weight loss goals. We are the fat loss experts and to prove it our average fat loss per client for the month of November was 4kg! That is a kilo a week each. Now that is sustainable weight loss anyone can achieve.
07 3299 4264
INTRODUCTORY OFFERS
Naturopathy voucher for $19
Acupuncture voucher $19
Microcurrent voucher $19
Microcurrent Facial $19
Shop 3 3-15 Dennis Road Springwood
http://www.zone3therapies.com.au

5 Double Movie Tickets To Giveaway to see THE IRON LADY: Thanks to Icon Movies.
THE IRON LADY tells the compelling story of Margaret Thatcher, a woman who smashed through the barriers of gender and class to be heard in a male-dominated world. The story concerns power and the price that is paid for power, and is a surprising and intimate portrait of an extraordinary and complex woman.Directed by the Bafta nominated Phyllida Lloyd (Mamma Mia, Macbeth)
The film stars Academy Award-winners Meryl Streep as Lady Thatcher and Jim Broadbent as Denis Thatcher. Their young selves are played by Alexandra Roach and Harry Lloyd.
The rest of the cast of family and friends, politicians and advisers, is made up of the very best of British acting talent, including: Olivia Colman, Nicholas Farrell, Susan Brown, Roger Allam, Anthony Head, Julian Wadham, Pip Torrens, Nick Dunning, Richard E Grant, David Westhead, Angus Wright and John Sessions.
Only at the Movies December 26
Please email jamie@myhealthspecials.com.au with the subject line THE IRON LADY and your postal address.
First In Best Dressed - due to the high volume of emails we receive if you don't hear from us you have missed out this time round.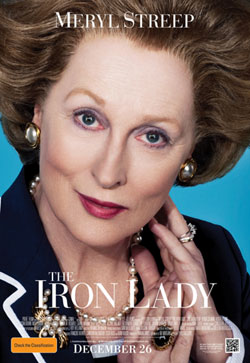 Christmas Gift Voucher Ideas!.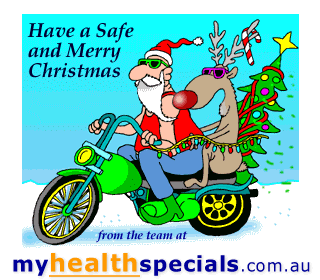 BRISBANE HOLISTIC HEALTH CENTRE Brisbane City
NEW FARM HOLISTIC HEALTH CENTRE
APOLLOS DAY SPA (South Brisbane)
Soul Living Natural Therapies( Zillmere)
Nirvana Rejuvenation Spa & Hair Salon (Lutwyche)
COASTAL WELL-BEING CENTRE ( MAROOCHYDORE)
BODY n BEAUTY RETREAT ( CLAYFIELD)
Clinic Aesthetic - South Brisbane
Reveal Medical and Aesthetic- Medical Spa Laser Hair + Vascular Clinic : (BRISBANE CITY)
Rainesforest Massage and Day Spa Indooroopilly Brisbane
Fresh Skin + Spa - (Toowoomba)
THE DOME RETREAT (BRISBANE CITY)
STEPHANIES URBAN SPA (BULIMBA)
STEPHANIES SPA RETREAT (BRISBANE CITY)
Pure Indulgence Day Spa ( Toowoomba)
Stephanies Mountain Spa ( Clear mountain)
SKIN MANAGEMENT SOLUTIONS (BRISBANE CITY)
Beauty Central (BRISBANE CITY)
2outshine and Outshine - (West End/New Farm)
Le Mirage - (Brisbane City and Sunnybank)
Urban Retreat and Day Spa ( Hawthorne)
Elysium Hair and Beauty - Brisbane City
Bodysense Natural Health & Beauty - Wavell Heights
Gastric Band Hypnotherapy: by Tony Grant from Mind Therapy.
As obesity rates around the world soar, demand for gastric band surgery has never been higher. The success stories of celebrities such as comedian Micky Robins, movie star Randy Jackson and the infamous Sharon Osborne have encouraged thousands to follow in their footsteps.

The operation involves placing a band around the top region of the stomach. The band creates a small pouch at the top of the stomach that can hold approximately ½ of a cup of food rather than the average six cups. When this pouch is full it sends a message to the brain that the entire stomach is full. Therefore the patient is hungry less often, feels full more quickly and for longer periods of time, eating smaller portions and loses weight. The fitting of a surgical Gastric Band results in most patients achieving a steady ongoing weight loss until they reach their target weight, as agreed with their surgeon. The success rate for this surgery is 70%. The gastric band program is intended for people who have 10's of kilos rather than just a few kilos to lose. The gastric band is generally reserved for people with a body mass index of 30 or over. Anyone who is overweight by more than 10 kilos may want to consider the hypnotic gastric band program at a fraction of the cost of actual gastric band surgery. Whether you have an aversion to surgery, an allergy to anaesthetic drugs or you just don't like hospitals, a gastric band hypnotherapy program provides an alternative that you should consider.

The success rate of the gastric band hypnotherapy is 80%. Results show that with surgery 50% of patients suffer nausea after surgery, 35% reflux, 25% slippage of the band, 15% an obstruction or blockage, many suffer constipation, diarrhoea and difficulty swallowing. None of these are present with gastric band hypnotherapy.

Contact Tony for consultations in Brisbane and the Gold Coast
0407 441 410

To find out more about gastric band hypnotherapy visit www.gastricbandhypnotherapy.com.au

Vitale Blog and ifeelgood247blog
Vitaleblog.org is a blog (weblog) website aimed at those interested in Natural and organic skin and body care. You will find: * A repository of useful articles for education about how to choose the best organic and natural skin care. These articles are aimed to help you with all aspects of understanding the ingredients and making the right choices for your skin and the environment. * A collection of videos about natural skin care. You can listen to the recordings at any time through your computer speakers rather than having to read through pages of content. * Fresh content is added regularly including vidoes on ingredients, interviews with other skin experts, how-to instructional articles dealing with current hot topics like greenwashing and effecitve ingredients, as well as news and information from the natural beauty world.
----------------------
http://ifeelgood247.com.au/blog/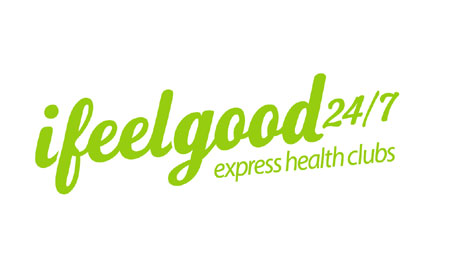 Short and Sweet:Pasta With Primavera Sauce
(Serves 4).
2 medium tomatoes 2 small thin eggplants - diced and placed in a bowl of salted water 2 medium sized capsicum, 1 red, 1 yellow - seeds removed & diced 2 cloves garlic, peeled and chopped 1 brown onion, peeled and chopped 2 zucchini - diced 2 tablespoons olive oil Tomato paste Sea salt, freshly ground black pepper Non-wheat or gluten-free pasta - cooked according to package directions
Peel the tomatoes by first pricking the skin with a fork and then placing them in boiling water for a few minutes until the skins start to come away. Remove from the water, peel off the skin and dice the tomatoes.
Heat half the olive oil in a large frying pan over medium heat. Add capsicum, garlic, onion and zucchini, plus salt to taste. Cover with a lid and cook, stirring often, until the peppers turn soft (about 25 minutes).
Remove the eggplant cubes from the salted water and squeeze to remove excess water. Heat the rest of the olive oil in a second frying pan. Add the second garlic clove and eggplant to the pan and fry until it turns soft (about 15 minutes). When soft, remove from the pan and place onto kitchen paper to drain. Add the tomatoes and tomato paste to the vegetable mixture and cook for about 5 minutes until tomatoes have softened. Mix in the eggplant and warm through for a minute of two. Season to taste. Serve with the pasta
Brought to you by Mass Attack.

Laughter is the best medicine!
If you can start the day without caffeine,
If you can always be cheerful, ignoring aches and pains,
If you can resist complaining and boring people with your troubles,
If you can eat the same food every day and be grateful for it,
If you can understand when your loved ones are too busy to give you any time,
If you can take criticism and blame without resentment,
If you can conquer tension without medical help,
If you can relax without alcohol,
If you can sleep without the aid of drugs,

...Then You Are Probably ...

The Family Dog!
The starting point of all achievement is desire. Keep this constantly in mind. Weak desires bring weak results, just as a small fire makes a small amount of heat." -- Napoleon Hill, author
For a Good Cause: This Christmas Buy Gifts That Help Animals Around The World.

BACK ISSUES OF NATURALLY HAPPY
In the next issue of "Naturally Happy"
If this link doesn't work please email info@myhealthspecials.com.au
My Health Specials provides this information for your personal education and enrichment. Information provided should not be used for diagnosing or treating a health problem or disease. Nor should the information replace the advice of your health care practitioner. Always seek professional advice if suffering an illness. My Health Specials Pty Ltd and all parties involved in the conception, production, ongoing maintenance and operation of Naturally Happy accept no liability and no responsibility for any damage whatsoever arising from or in connection to your use or operation of the website or information contained in this e-magazine.