7 Things YOU Need To Know About Falling Pregnant: by the Pinpoint Health centre!
1. Approximately 1 in 6 couples have difficulty conceiving (defined by taking longer than 6 months actively trying to fall pregnant.)

2. If there is an "issue" it is just as likely to fall with the male as it is the female (30-40% in either case) and the remaining 20% of cases will sometimes be due to an issue with both partners and sometimes neither!

3. The older you get, the less fertile you are. A woman's fertility peaks between the ages of 20 and 24 but will remain relatively constant until the early 30s when it starts to decline. By your mid 30's it can drop by as much as 50% and from the ages 40 - 45, it decreases up to 95%. It is now been shown that men's fertility also drops after the age of 40.

4. Lifestyle plays a very important part in promoting a healthy reproductive system. Regular exercise and a balanced nutritional diet with plenty of water will do wonders for your body as a whole.

5. In Traditional Chinese Medicine (TCM), the Kidney is the internal organ which is responsible for reproduction, growth and aging. Other patterns can result in infertility but Kidney Deficiency is the most common.

6. Acupuncture has been clinically proven to increase the chances of pregnancy through IVF by up to 80%.

7. It has also been clinically shown to reduce stress & fight depression, mood swings, PMS and anxiety; enhance egg quality; regulate and stabilize hormone levels and enhance a man's sperm count and motility; to name but a few!

Conception is a Miracle
that sometimes needs a little help!

If you and your partner are experiencing difficulty in falling pregnant and you feel concerned about the possibility that one of you may be infertile, please call us today at PinPoint Health Centre and ask for Jasmine.
07 3899 6911
Suite 1, 18 Pickwick Street
http://www.pinpointhealth.com.au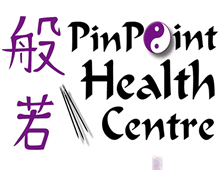 Why Zumba Is the Fun Way To Keep Fit And Lose Weight!
Millions of people around the globe are raving about the health benefits of Zumba®. When fitness becomes fun and interactive, it can't help but to grab hold of a wide range of health conscious individuals. Zumba®, from a scientific standpoint is classed as interval training, which is highly effective in boosting metabolism, assisting greatly with weight loss.

Zumba® can help you burn as much as 450 calories for a 1 hour session, and is ideal for people who are bored with mundane gym and aerobic workouts. As Zumba® is also interactive, it provides a unique social platform whereby you can meet likeminded individuals, sharing in the joy of keeping fit and having fun. The different dance movements you will learn also assist with flexibility, balance, strength, and co-ordination.

The Zumba® program fuses hypnotic Latin rhythms and easy-to-follow moves to create a one-of-a-kind fitness program that will blow you away. Our goal is simple: We want you to want to work out, to love working out, to get hooked. Zumba® Fanatics achieve long-term benefits while experiencing an absolute blast in one exciting hour of calorie-burning, body-energizing, awe-inspiring movements meant to engage and captivate for life!

Rio Rhythmics Latin Dance Academy provides Zumba® classes at our studio at West End, as well as at Bodywise Fitness & Wellness Club at Tenerife. All of our instructors are authorised Zumba® instructors, providing our students with peace of mind in knowing that they are being instructed by a professional and qualified teacher.

To book your Zumba® class, phone (07) 3844 1824, or click here to purchase your fitness pass!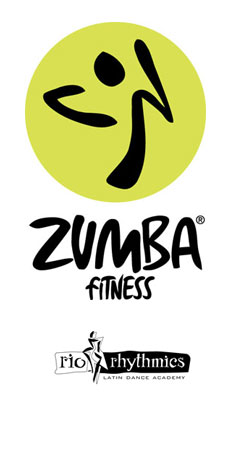 The Art of Iridology: by Gary Watson ND!
I find that many people have mistaken ideas about Iridology and what it can do. Many people expect an iridologist to tell them everything about their health without giving any information about them selves. Now this is ok. It can be done, but then the person will judge the iridologist on whether they think the information is correct or not.

Many signs in the iris are signs of potential health problems and may not be manifested yet. The art of iridology is to try to judge whether the person in front of me has had the symptoms or problems or are about to get them or will only have a problem if they continue down their unhealthy diet and lifestyle path for another 10 years.

For example I can warn people of an inherited cancer sign, which means there is a higher risk of cancer, but if they are not smokers, have a good diet and do some work to fix the leaky gut, which is also showing to be a problem, then it is far less likely to ever be a problem.

Over 60% of people I see show signs of very poor digestive tracts, many with leaky gut signs. This means that toxins can leak into the blood circulation and overload detoxifying organs such as the liver, kidney and skin. An overload of toxins circulating around the body causes a multitude of problems including allergies, poor energy, poor concentration and memory, joint pain, headaches and depression.

Iridology quickly shows potential problems of the gut but people may not realise that their problems are caused by this problem. They may say that they don't have any problems with their digestion but are at a loss to explain why they have problems such as food allergies as if it is the fault of the food instead of an immune system overwhelmed by toxins constantly leaking from the gut.

A good iridologist will not only tell you about your health problems, past, present and in the future but will be able to explain the underlying causes of your symptoms especially if you work with them by giving a full history of yours and your families health.
Brisbane Natural Therapies Clinic is a mobile Naturopathy clinic operated by Gary Watson who works as a Naturopath, Herbalist, Classical Homoeopath and Iridologist.
0421 830 139

Tips for Surviving The Family Xmas: by Sue Lester!
1. Leave the Past where it belongs, your version of it only exists in your head.

2. If you are going to imagine a future event or conversation, a "What if?", make it how you'd LIKE it to be. Feel the difference.

3. Know that people do change over time, and it's OK if you no longer think the same.

4. No need to get into arguments, just say, "Interesting point of view" (no sarcasm please).

5. S/he who gets Angry loses. Angry drunks are the biggest losers.

6. "No one can make you feel inferior without your permission." Eleanor Roosevelt.

7. Be aware that gifts are crucial to some, while others feel more loved when you spend time in conversations, or make time to visit and give hugs. How do you most feel loved?

8. Value yourself and your needs. Say 'No', and be prepared for the initial resistance

9. If you want to others to treat you better, you'll need to reset and maintain your boundaries.

10. Allow yourself and the children to play and have fun - create happy memories.

If you read any of these tips and thought, "That'd be great, BUT...", then absolutely book yourself in with Sue Lester, and experience how quickly and easily you can use Neuro Linguistic Programming to create the loving relationships and harmonious home you desire.

It all starts with you, because you are the only person you can change. Your positive changes to how you feel and behave then have a ripple effect out across all areas of your life, including your health, career and finances. Your life is NOW, not tomorrow, so do what you need to, and enjoy it now.

SPECIAL: Dreading Christmas because of THAT person? Take control back, shed the anger and negative response so you can be calm and relaxed.

Book in for the 90 minute NLP Silly Season package $180 with Sue Lester, and claim your bonus free gift: Problem Dissolving NLP Questions on MP3 (normally priced $27).
http://www.growingcontent.com.au
0428 128 679.
Fortitude Valley & Paddington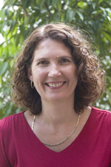 Vitamin K - Are You Getting Enough?:By Perpetual Wellbeing!

Vitamin K is very rarely publicised but it is essential for blood clotting, bone mineralisation and calcium metabolism - three issues that medical practitioners often find need improvement in their patients 1,2,3. Recent research also indicates that Vitamin K is also essential for your brain to maintain the routine repairs that it undertakes. Currently there are no useful tests for vitamin K levels and consequently clinicians very rarely think about it as an issue.

There are three known forms of vitamin K. K1 (Phylioquinone) is sourced from plants, K2 (Menaquinone) is from a bacterial source and K3 (Menadione) is a synthetic form of vitamin K. K3 is usually not recommended as a good source for consumption as its biochemical structure is very different to vitamin K1 and K2 and so is not likely to perform the same functions in your body and long term use could actually be harmful.

The best sources of vitamin K is broccoli, cabbage, eggs, kale, lettuce, pork, soy beans, spinach or soybean oil and bacterial synthesis in the gut. This is one of the many reasons why having a good balance of gut bacteria is vital for good health.

It is important to note that vitamin K2 is produced by gut bacteria or is available in fermented foods, particularly cheese and the Japanese food natto.

The body of scientific evidence about vitamin K2 is growing rapidly and could potentially lift it to being one of the key vitamins that you need to keep in good supply:

1. One research group found that dietary intake of vitamin K2 (and not K1) reduces the risk of prostate cancer4 - men taking the highest amounts of K2 have about 50 percent less prostate cancer.

2. The Rotterdam Study5 highlighted the importance of getting adequate amounts of K2 by showing that people who consume 45 mcg of K2 daily live seven years longer than people getting 12 mcg per day.

3. A study6 published in September 2009 using data from the Prospect Study with 16,000 people followed for 10 years showed that each additional 10 mcg of K2 in the diet results in 9 percent fewer cardiac events.

4. Another study7 published in August 2010 demonstrated that vitamin K2 therapy improves bone remodelling in haemodialysis patients with a low intact parathyroid hormone level.

5. Preliminary research (published in September 2010) on liver cancer cells indicates that vitamin K2 may be useful in inducing normal cell death8

6. German researchers have identified that dietary intake of vitamin K2 is associated with a reduced risk of incident and fatal cancer9

7. A vitamin K2 therapeutic treatment for osteoporosis is already approved in Japan. Japanese researchers10 have also been able to demonstrate that fermented soybean (Natto) which is high in K2 is useful for premenopausal women in promoting bone formation. Another group of Japanese researchers11have carried out preliminary research on rats showing that vitamin K2 is effective in promoting the healing of severed bones.

8. A variety of other research is being conducted into vitamin K including its possible therapeutic role in non-Hodgkin lymphoma and its possible therapeutic use in brain disease.

It is important to remember that vitamin K2 does not act independently but acts in conjunction with other nutrients. As an example in regard to maintaining healthy bones it appears likely that vitamin K2 acts in conjunction with vitamin D and calcium in addition to requiring adequate protein levels. So maintaining a well balanced diet, a balanced intestinal bacteria, offsetting the effects of stress, etc are all critical to long term good health.

Because of these interdependent relationships you cannot treat a vitamin like vitamin K in the same way that you would expect a drug to act - ie with a targeted cause and effect relationship. The cocktail of vitamins and minerals that we need for our bodies to function at their peak are interdependent on many things such as the adequacy of macronutrients like protein and on functional outcomes like the amount of exercise that we do or the amount of stress that we deal with.

So most people need an independent review of their health by a qualified naturopath and nutritionist who can assess what things are working well, what needs improvement and what issues should be the key focus for health improvement.
3218 2799
Level 7,Pipe Networks House, 127 Creek Street,
http://www.perpetualwellbeing.com.au



1. Koshiharay Y, et al, 2003, Vitamin K stimulates osteoblastogenesis and inhibits osteoclastogenesis in human bone marrow cell culture, Journal of Endocrinology, 176(3):339-48, PMID 12630919

2. Ishida Y, 2008, Vitamin K2, Clinical Calcium, 18(10):1476-82, PMID 18830045

3. Yamauchi M, et al, 2010, Relationships between undercarboxylated osteocalcin and vitamin K intakes, bone turnover, and bone mineral density in healthy women, Clinical Nutrition, [Epub ahead of print], PMID: 20332058

4. Nimptsch K, et al, 2008, Dietary intake of vitamin K and risk of prostate cancer in the Heidelberg cohort of the European Prospective Investigation into Cancer and Nutrition (EPIC-Heidelberg), American Journal of Clinical Nutrition, vol 87, no. 4, pp. 985-992,

5. Geleijnse J, et al, 2004, Dietary Intake of Menaquinone is Associate with a Reduced Risk of Coronary Heart Disease: The Rotterdam Study, The American Journal of Nutritional Sciences, 134:310-3105

6. Gast GC, et al, 2009, A high menaquinone intake reduce the incidence of coronary heart disease, Nutr Metab Cardiovasc Dis, 19(7):504-10, PMID: 19179058

7. Ochiai M, et al, August 2010, Vitamin K(2) Alters Bone Metabolism Markers in Hemodialysis Patients with a Low Serum Parathyroid Hormone Level, Nephron Clin Pract, 117(1):c15-c19, PMID: 20689320

8. Li L, et al, September 2010, Induction of apoptosis in hepatocellular carcinoma Smmc-7721 cells by vitamin K(2) is associated with p53 and independent of the intrinsic apoptotic pathway, Mol Cell Biochem, 342(1-2): 125-31, PMID: 20449638

9. Nimptsch K, et al, May 2010, Dietary vitamin K intake in relation to cancer incidence and mortality: results from the Heidelberg cohort of the European Prospective Investigation into Cancer and Nutrition (EPIC-Heidelberg), American Journal of Clinical Nutrition, 91(5):1348-58, PMID: 20335553

10. Katsuyama H, et al, 2004, Promotion of bone formation by fermented soybean (Natto) intake in premenopausal women, J Nutr Sci Vitaminol (Tokyo), 50(2):114-20

11. Iwamoto J, et al, March 2010, Vitamin K2 promotes bone healing in a rat femoral osteotomy model with or without glucocorticoid treatment, Calcit Tissue Int, 86(3):234-41, PMID: 20111958
My Health Specials: Fitness Equipment, Massage and Day Spas.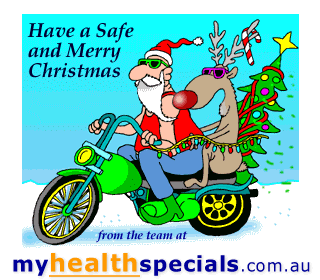 BRISBANE HOLISTIC HEALTH CENTRE Brisbane City
NEW FARM HOLISTIC HEALTH CENTRE
APOLLOS DAY SPA (South Brisbane)
Soul Living Natural Therapies( Zillmere)
Nirvana Rejuvenation Spa & Hair Salon (Lutwyche)
COASTAL WELL-BEING CENTRE ( MAROOCHYDORE)
BODY n BEAUTY RETREAT ( CLAYFIELD)
Clinic Aesthetic - South Brisbane
Medical Spa - Medical Spa Laser Hair + Vascular Clinic : (BRISBANE CITY)
Fresh Skin + Spa - (Toowoomba)
THE DOME RETREAT (BRISBANE CITY)
STEPHANIES URBAN SPA (BULIMBA)
STEPHANIES SPA RETREAT (BRISBANE CITY)
Stephanies Mountain Spa ( Clear mountain)
THE SKIN MANAGEMENT CENTRE (BRISBANE CITY)
Beauty Central (BRISBANE CITY)
2outshine and Outshine - (West End/New Farm)
Le Mirage - (Brisbane City and Sunnybank)
Urban Retreat and Day Spa ( Hawthorne)
Urban Retreat and Day Spa ( Paddington)
Katrinas beauty Works - South East Qld
Elysium Hair and Beauty - Brisbane City
Bodysense Natural Health & Beauty - Wavell Heights
---------------------------------
Healthstream Fitness Club and Aquatics centre - Kelvin Grove
Healthstream Fitness Club and Aquatics centre, is your complete health and fitness facility. Here at Healthstream, we believe in helping you reach your health and fitness goals quickly and effectively whilst having a good time and maintaining a healthy lifestyle.
INTRODUCTORY OFFER
3 DAY GYM PASS and RECEIVE 1 MONTH FREE WITH EVERY 12 MONTH GYM MEMBERSHIP!

-----------------------------
Stepz Fitness is about making health and fitness more accessible to more people around Australia. Our goals are to provide the latest state of the art fitness clubs to local convenient locations around Australia at affordable membership rates. With memberships starting at $18.95 per fortnight there is now no need to pay for activities you don't use.
7 DAY FREE GYM PASS!
Locations in St Lucia, Stones Corner and Wynnum 1300 STEPZ 247
-------------------------------
Rainesforest Massage and Day Spa Indooroopilly Brisbane
We have Monday to Friday Great Value Specials available, discounts for students, pensioners and teachers at restricted times Monday to Friday, great incentives for groups, and 11 treatment rooms to help you find a convenient time to come.-
Every treatment includes the option of enjoying your own exclusive use outdoor spa and sauna relaxation area, essential oils, tea, coffee, filtered water, biscuits and jellybeans. You have the use of gowns, towels, sarongs and thongs during your visit.
07) 3878 9786
http://www.rainesforestmassage.com
------------------------------
Vitaleblog.org is a blog (weblog) website aimed at those interested in Natural and organic skin and body care. You will find: * A repository of useful articles for education about how to choose the best organic and natural skin care. These articles are aimed to help you with all aspects of understanding the ingredients and making the right choices for your skin and the environment. * A collection of videos about natural skin care. You can listen to the recordings at any time through your computer speakers rather than having to read through pages of content. * Fresh content is added regularly including vidoes on ingredients, interviews with other skin experts, how-to instructional articles dealing with current hot topics like greenwashing and effecitve ingredients, as well as news and information from the natural beauty world.
Serves 4

1/4 cup (60ml) olive oil
2 garlic cloves, crushed
4 fennel bulbs, sliced, fronds reserved
4 cups chicken stock
1 cup French lentils
Fresh Goats curd
Salt and pepper to season


1. Preheat the oven to 180°C.

2. Heat 1 tablespoon of the oil in a large saucepan over medium heat, add garlic and cook for 1 minute. Add the sliced fennel (not the fronds) and fry 5-10 minutes until fennel begins to turn golden. Add the stock, season with salt and pepper and bring to the boil. Simmer for 10-15 minutes.

3. Finely chop the reserved fennel fronds and add to the soup, stir to combine. Divide the soup between four bowls and serve with a teaspoon of fresh goats curd.
Brought to you by Mass Attack.

Laughter is the best medicine!
A husband and wife are getting ready for bed and the wife is standing in front of a full length mirror taking a long look at herself." you know love she says I look in the mirror and I see an olod woman. My face is all wrinkled, and my arms are all flabby. She turns to her husband "ell me something positive to make me feel better about myself " He thinks about it for a bit and then says in a soft voice " well theres nothing wrong with your eyesight"
"Here's the problem. Most people are thinking about what they don't want, and they're wondering why it shows up over and over again." John Assaraf Speaker and Author
For a Good Cause: Why Support Surf Life Saving Queensland?
Surf Life Saving Queensland (SLSQ) is the state's peak beach safety and rescue authority and is one of the largest volunteer-based community service organisations in Australia. Throughout Queensland, the organisation's six branches and 59 Surf Life Saving Clubs now comprise of close to 36,000 dedicated individuals. Our organisation encompasses several diverse arms – lifesaving services, community education, surf sports, commercial training, fundraising, but they all contribute to that one overarching purpose. Our commitment is to save lives and we are continually working towards our vision of zero preventable deaths and injuries on Queensland beaches. Our commitment to continuous improvement across all areas of operation ensures we are highly regarded both in Australia and around the world. SLSQ is directly affiliated with, and part of, Surf Life Saving Australia (SLSA) and the International Lifesaving Federation (ILF).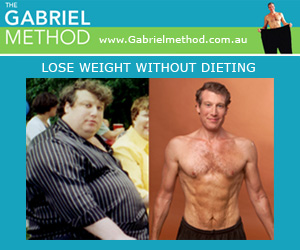 BACK ISSUES OF NATURALLY HAPPY
In the next issue of "Naturally Happy"
XmasGift Voucnhers !

Healthy Inspirations!

Mind Therapy Brisbane!

Short and sweet!
If this link doesn't work please email info@myhealthspecials.com.au
My Health Specials provides this information for your personal education and enrichment. Information provided should not be used for diagnosing or treating a health problem or disease. Nor should the information replace the advice of your health care practitioner. Always seek professional advice if suffering an illness. My Health Specials Pty Ltd and all parties involved in the conception, production, ongoing maintenance and operation of Naturally Happy accept no liability and no responsibility for any damage whatsoever arising from or in connection to your use or operation of the website or information contained in this e-magazine.