Issue Number 18 - August 2002

In this months issue of "Naturally Happy"

Local Health and Fitness Centres: Get started with a great Introductory Offer!
South East Queensland has fast become a haven for top quality fitness centres. Some have video shops, some have fanatastic cafes and most these days have child care facilities that are second to none. Whether your needing to add or deduct a few kilos from your life these centres are conveniently located in a neibourhood near you.
We have done all our research and found the best of the best fitness centres in Brisbane and on the Gold Coast. You'll find over 60 full profiles of local fitness centres and each centre has a great introductory offer to help you get started,
click here to find a health and fitness centre close to you.

DON'T FORGET FATHERS DAY! - GIFT VOUCHERS AVAILABLE!
www.myhealthspecials.com.au for all your natural health, fitness and beauty needs!
Noni : Pure, Potent, Revitalising - A wide variety of positive effects!
with Tree of Health
Noni - a South Pacific Herbal
The value of the Noni plant (Morinda citrifolia) and especially of the juice of its fruit (Noni Juice) is rapidly gaining recognition around the world. It is also being consumed daily by an increasing number of people who see significant improvements to their general health and well being. Noni is a tree that grows in the tropical areas of the world. It is found from India to Eastern Polynesia and has been used by the inhabitants of these areas for its medicinal properties. The Polynesians in particular have a long history of using Noni as part of their rich healing heritage.
Information about Noni is more substantial from this region of the world than from India or any other region. Polynesian legends are full of heroes who subsisted on the noni plant in days of hardship. It was also given to anyone convalescing from a long or traumatic illness. Noni juice works at a cellular level to stimulate the cells in several systems in the body. And the more efficiently our cells function, the better we feel. Ripe Noni fruit contains a concentration of Anthroquinones including one called Damnacanthal, which possesses a purgative activity. This accounts for the 'cleansing' effect described by many users. Pure Noni juice does not contain any fat. It is high in carbohydrates and very low in sugar, which accounts for its bitter or sour taste.
Pure Noni juice does have a distinctive smell, which many people liken to the smell of blue vein cheese. There is an increasing amount of anecdotal evidence which reveals that Noni increases body energy, stamina, and feeling of well-being. Noni is one of many traditional herbals emerging from the islands and forests of the tropical areas of the world. It is demanding more serious consideration from researchers. In the meantime, more and more people are discovering for themselves the benefits of this unusual Pacific Island fruit Tree of Health Noni Juice is processed using whole ripe Noni fruit. There are no other juices or water added. No preservatives and no sugars.
Tree of Health's founder, Helen Russell, has always had a strong personal interest in native botanical health products. Helen had been suffering from a type of chronic fatigue for a number of years, when in March 1999 she stumbled across Noni Juice. Helen was so overwhelmed by the positive effects it had on her own health, that she decided to establish a company to market Noni Juice in Australia.. Tree of Health Noni Juice is available in 500ml and 1 litre bottles. For more information on Noni, click here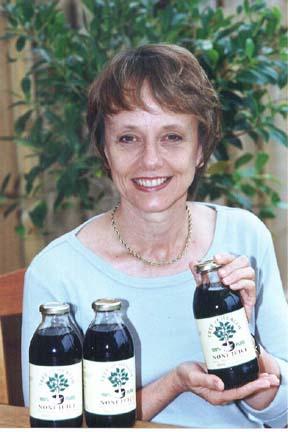 Wesley Weight Management Clinic: Remarkable success over the past 4 years!
Wesley Weight Management Clinic (A Division of Wesley Corporate Health)
Wesley Corporate Health is owned by one of Queensland's leading cardiology groups, whose main focus is health risk reduction.
The Wesley Weight Management Clinic (a division of Wesley Corporate Health) is part of a new generation in health care for people with weight concerns. A team of doctors, psychologists, dietitians and exercise physiologists supervise the clinic's scientifically based weight management programs. Not only do our programs have a strong medical component in identifying and managing health risks, but they also have a strong emphasis on nutrition, activity, lifestyle counselling and motivational support.
The clinic has been remarkably successful over the past four years. It assists each participant with long-term weight loss through education, support and motivation, and it prides itself on the outcomes achieved. The main reasons behind the program's success is the importance placed on education in healthy lifestyle habits. By the completion of the program, you will be able to successfully continue on with new lifestyle changes.
The Clinic's average weight loss after one month is 5.3 kilograms, after a four-month program the average weight loss is 12 kilograms and on completion of a twelve-month program the average weight loss is 22 kilograms. From those wanting to shift 3 kilograms to people who want to shed 40+ kilograms, the Clinic's medical and non-medically supervised programs can help achieve results. We recognise that losing weight is a tough challenge that many people are unable to cope with alone.
The Wesley Weight Management Clinic offers a number of structured, yet tailor-made programs. Our approach involves an initial consultation first up to identify your needs and goals and to choose the right program for the individual. Programs then include a thorough medical examination with a doctor, weekly confidential consultations allowing your program to be modified to suit the changing needs and events in your life. All programs include an individual heart rate monitored walk by an exercise physiologist.
If you are a busy professional constantly faced with business pressures, or at home with a family to feed, as long as you are committed and motivated to succeed, the Wesley Weight Management Clinic can cater to any of your needs. Medicare and private health insurance (depending on your level of cover) rebates apply. Please contact (07) 3870 4420 for any further enquiries or to book for an initial consultation. or visit www.wesleycorporatehealth.com

Fitness Questions?: Kerrie Blumson has the answers!
BA Applied Science - Human Movements, BA Education -Physical Education and Health.
Brought to you by Fernwood Womens Health Club - Toowong.
Over the next 3 months we have Kerrie Blumson from Fernwood Fitness- Toowong answering any fitness related questions that you might have. We will be publishing a few answers in our next issue of Naturally Happy in September.
Please note that we have over 7000 subscribers to Naturally Happy and might not be able to answer all questions and apologise in advance if any questions are not answered.
Ask a question by clicking here
Click here to visit Fernwood Womens Health Club -Toowong.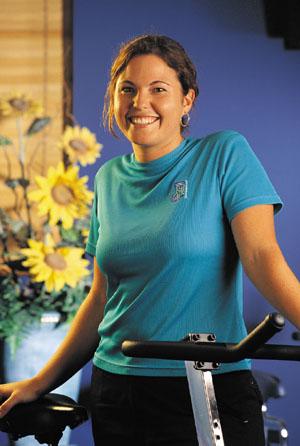 Health Buzz: The latest news on all things good for you!
Brought to you by www.mindandbody.com.au

Vitamin, vegetable or mineral - what's in a name?
Many people describe anything they buy from a health food store or the natural health section of a pharmacy as a "vitamin". In reality, vitamins are just one type of ingredient among many that go toward making up natural health supplements, or nutriceuticals. Often falling under the "vitamin" banner are minerals, amino acids, herbs or plant medicines, other nutrients like fatty acids, and food extracts such as fibres and soy protein. So there you have it - if you want to appear supplement savvy, remember a herb is a herb, a vitamin is a vitamin, and although they often meet, they'll never be the same.
Minerals on the menu Japanese food lovers take a bow.
The "nori" keeping your sushi roll together is an excellent source of vitamins beneficial to good health. That's because nori is made of seaweed, otherwise known as kelp, and kelp is adept at absorbing minerals from the sea in which it grows. Iodine, iron, calcium and sulfur are all found in kelp, along with chromium and magnesium. If you're not big on Japanese food or you're after more minerals than your average sushi serve can provide, concentrated kelp extracts are available.
A vein struggle?
Did you know that if you're prone to spider veins, you've often got cold hands and feet or you bruise easily, you may be at a greater risk of developing varicose veins? The common denominator here is weak vascular walls. In the case of varicose veins, blood pools in the vein rather than returning to the heart, because over the years the wall of the vein has lost its tone. The good news is that if you think you might be at risk, or even if you've already developed some varicose veins, there is plenty you can do to ward off this painful and unsightly problem. Including plenty of vitamin C rich foods in your diet, moving your blood around regularly - yes, exercising - and putting toning herbs like horsechestnut to use can all help. Horsechestnut, bilberry, Ginkgo biloba and gotu kola are herbs that help to strengthen blood vessel walls.
Herbs for headaches
These days, choosing a headache medication can be a headache in itself, but did you ever wonder what people did before there were headache drugs? As with all ailments, they turned to nature, and frequently the herbs willowbark and feverfew. The drug aspirin was actually developed from the active constituent in willowbark, while feverfew is still recommended by herbalists for relief from headache and migraine.
Short and Sweet: Pizza Popcorn!

Pizza Popcorn Serves :6
Ingredients : 20g Australian Butter 1/3 cup popping corn 1 tablespoon pizza seasoning 1/2 cup grated Australian Parmesan Cheese
Method : Place butter and popping corn in a large covered saucepan or wok and cook over a high heat, shaking vigorously for approximately 2 minutes, or until all corn has popped. Sprinkle with seasoning and cheese. Portion into paper cones or bags and serve immediately.
Nutritional Analysis per serve Serves : 6 Carbohydrates : 1 g Energy : 242 kJ Calcium : 122 mg Protein : 4 g Iron : mg Fat : 4 g


Laughter is the best medicine!
BRIDGET JONES STRESS DIET
This is a specially formulated diet designed to help women cope with the stress that builds up during the day:
BREAKFAST 1 grapefruit 1 slice whole-wheat toast 1 cup skim milk
LUNCH small portion lean, steamed chicken with a cup of spinach cup herbal tea 1 miniature Mars bar
AFTERNOON TEA the rest of the mini Mars bars in the bag tub of Hagen Daas ice cream with chocolate-chip topping
DINNER 4 bottles of wine (red or white) 2 loaves garlic bread 1 family size supreme pizza 3 snickers bars
LATE NIGHT SNACK Whole frozen Sarah Lee cheesecake (eaten directly from the freezer)
REMEMBER: STRESSED SPELLED BACKWARDS IS "DESSERTS"
"Keep away from people who try to belittle your ambitions. Small people always do that, but the really great make you feel that you, too, can become great".
Mark Twain (1835 - 1910)

6 PPS Hairwear packs up for grabs
A big congratulations to the 4 lucky winners of the Polar Heart Rate Monitors! Over the next 8 weeks we are giving away 6 great D Zine Hairwear packs thanks to PPS Hairwear.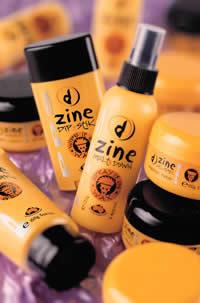 KEEP AN EYE OUT FOR THE NEW LOOK NATURALLY HAPPY E-MAG!
Launching in September!
DON'T FORGET FATHERS DAY! - GIFT VOUCHERS AVAILABLE!
www.myhealthspecials.com.au for all your natural health, fitness and beauty needs!
In the next issue of the NEW LOOK "Naturally Happy"
Personal Training in South East Qld

Day Spa - the ultimate experience!

Pilates -big buzz!

Fitness Questions?

Health Buzz:The latest news on all things good for you!

Short and sweet!
My Health Specials provides this information for your personal education and enrichment. Information provided should not be used for diagnosing or treating a health problem or disease. Nor should the information replace the advice of your health care practitioner. Always seek professional advice if suffering an illness.