The Side Effects of Personal Training: by Optima Fitness Club!
Physical exercise is now widely accepted as an important part of maintaining a healthy lifestyle. The results that can be achieved have been in the public eye with programs like the biggest loser which highlights how exercise and a good diet can change people lives. Exercise can offer many physiological, psychological and social benefits and by using a personal trainer to start your exercise campaign you too could radically change your life. Personal training is widely becoming the way to get started with exercise, maintain interest and keep challenging your body to get the results you are after.

The work of most personal trainers is to help clients work towards their fitness goals, helping them achieve weight loss, increasing or maintaining fitness levels, providing supervision and encouragement whilst the exercise is taking place. These are very important factors when it comes to exercising. There are often many factors that contribute to achieving your fitness goals. The type of exercise is very important along with different aspects of your diet. With strength training a personal trainer can be extremely valuable as they will help you get the most out of each workout in a safe way. Strength training has recently been highlighted to prevent the onset of diseases in such as osteoporosis especially in the older population.

Personal trainers will be able to help you with all the factors needed to get you in the shape you want to be in a safe but speedy way. Studies have shown that after 12 weeks using a personal trainer once a week 73% of clients not only improved their health and fitness they overcame barriers to exercise, received support, gained dietary advice, set clearer goals in and out of the gym. The clients also commented on how using a personal trainer helped to prevent exercise relapse.

Call Optima Fitness Today to get your First Personal Training Session and First Week FREE….

Tel: 3262 2928
Email: info@optimasports.com.au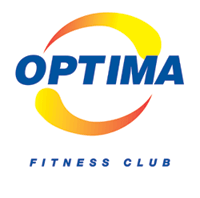 Allergies - The Mucous Membrane Focus: by Ron Fisher, ND Naturopath at Perpetual Wellbeing!
An allergy is a hyperactive response of the immune system to certain substances that are 'foreign' to our bodies. These substances are called allergens, and they can range from food and pollen to drugs and dust and can quite frequently occur in combination. Allergies are something we seem to acquire throughout life, and some people are more susceptible than others. The entry point to our bodies for allergens is usually the upper respiratory tract or the gastrointestinal system. These areas of our body are lined with mucous membranes. Of course the allergy can also be introduced by injection (including vaccinations) but this is less common and very hard to prove.

Mucous membranes function as protection, support, nutrient absorption, and secretion of mucus, enzymes, and salts. In the case of allergies the protection role fails.

From a naturopathic point of view it makes sense to help the body restore the protection role of the mucous membranes. Conventional medicine has gone down the path of trying to modify the immune response to the allergen. It seems more logical to us to focus the treatment on restoring the mucous membranes to good health and the body to normal function. After all, the majority of your immune system actually functions out of these mucous membranes and so the restoration process is also restoring good immune function.

The starting point for a naturopathic treatment for allergy is identifying and removing the main causes of the allergy. This is usually necessary so that we can remove inflammation from the area affected and start the process of repairing the mucous membranes. There are a number of herbal remedies that have been shown to be effective in this repair process. You will need therapeutic doses of these remedies which are only available from a practitioner qualified in naturopathy or herbal medicine.

Once you and your practitioner are satisfied that the repair process is effective you can then experiment with reintroducing the allergens. At first this should be at very minute doses.They should be introduced one at a time with a small increase in the dose every 3 days so that your tolerance to the allergen builds up slowly and your now healthy mucous membranes have got time to adjust. With more severe allergies it may be necessary to wait around 1 year for the antibodies for the allergen to be fully cleared from your system before introducing the allergen but in less serious cases it may be possible to start introducing the allergen after a few months of maintaining healthy mucous membranes.

Success at this final stage of treatment of reintroducing the allergen can vary greatly between people and will depend largely on the skill of your practitioner. If this process fails, then you will need to continue to avoid the allergen to remain in good health.
level 20, HSBC Building 300 Queen St, (07) 3023 5082
http://www.perpetualwellbeing.com.au

Years ago I moved into my new home and bought a brightly coloured mat to welcome my family and friends into my home. The sunflowers glowed as they welcomed me home each day, and I loved seeing them. At first I kicked my shoes off rather than wipe them on the mat, but one day I was in a hurry and forgot. After that, it was easy, and after all, wasn't that its job? Days turned into weeks, months, the flowers faded under the sun and dirt to the point I forgot they were even there. One day I noticed the mat was looking quite worn down and not very welcoming. It started to irritate me more and more each time I saw it. Eventually a pretty daisy caught my eye and I dumped the old doormat in the bin. Neither doormat be nor treat.
Paddington Clinic 12/261 Given Tce, Paddington, Qld. Growing Content,
432 Wickham St, Fortitude Valley Qld 0428 128 679.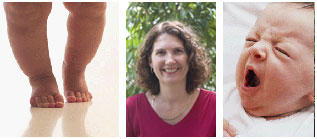 Get Fit, Lose Weight and Help Your Community at the Same time: By YMCA Wellness Studios!
The benefits of regular exercise are well known, but many of us have trouble maintaining the motivation required to stick with it long enough to see real results. For those of us who need that extra push, personal training is an excellent solution.

Group Personal Training
YMCA do offer traditional one-on-one personal training, but their most popular option is small group training. Groups are limited to a maximum of 8 people to ensure that everyone receives ample personal attention from the trainer.

Most groups are male only or female only, although there are some mixed sex groups which are ideal if you'd like to train with your partner. Specialist groups are also available for the over 50s.

Unlike at a traditional gym, group training involves a social interaction and builds a 'team spirit' which helps motivate everyone to stay on track. It's a great way to turn exercise into a fun social event rather than a chore.

Another benefit of group training is the cost, which is much less than one-on-one training. The standard programme involves 2 sessions per week, each 45 minutes long and costs $109 per month. That's less than $12.60 per session!

There is no joining fee, no fixed term contract and the first week is free! Why train at the YMCA?
o No joining fee
o No contract - cancel at any time
o The first week is FREE
o Small group training is a great way to stay motivated
o Enjoy social interaction with like minded people
o Every session is different so it won't become boring
o Know your fees are being used to help good causes
Helping Your Community
The YMCA is a not-for-profit organisation and has been operating in Brisbane since 1864. Proceeds from its wellness studios are used to help underprivileged people in South east Queensland.

Programmes include the provision of 14,000 meals for homeless people each year and breakfasts for school aged children in Logan three times a week.

Training at the YMCA is a great way to get fit, meet new people and help your community all at the same time. Why not pop in or give them a call today to see if they have a package that suits you.
52 Freda St, Upper Mt Gravatt 3349 8646
95 Abbotsford Road Perry Park Bowen HIlls (07) 3852 3974

Should I stay or Should I Go: by Clayfield Counselling!
There comes a time in some relationship when this stalemate question rears itself and can make you question your relationship. There is no magic solution or one answer to this age old question. It all depends of how you feel the relationship is benefitting you and what you gain from it.

It is not a question that once asked can be pushed down into the depth of your consciousness; it isn't something you can ignore and hope it goes away. Instead you need to face the issue head on and quite simply don't be afraid to confront your fears about a relationship that isn't working. One of the main feelings that people in these situations feel is 'confusion', the decision to stay in a relationship or to leave is not one which can be taken lightly. It is about making a decision and not looking back, a common occurrence for many couples is after making the decision about their relationship, for one reason or another they change their minds. This "back flip" is one of the main contributors to confusion and hesitation.

What can I do?

Sometimes time can be an important factor in any relationship, when you ask these questions of each other, take a few weeks to talk and communicate, make the decisions together. It is important for couples to keep the lines of communication open, so that each person can express their feelings and thoughts on the relationship.

Some of the major reasons for the "should I stay or should I go" questions, arise out of our expectations and how we feel we should act in certain situations, one example is the issue of whether a couple get married.

This can make or break a relationship: some important questions are

When did the issue of marriage arise?

Is there an external pressure leading you to make the decision about marriage? i.e. parents with traditional values.

Are you only considering marriage because it is the accepted social norm after being in a relationship for some time?

Or was it casually brought up or was there an ultimatum?

Just because couples have been together for many years, doesn't necessarily mean that they should get married, sometimes people are the happiest when they make their own decision without letting the expectations of others affect them

If you are in a relationship, where the question, Should I stay or should I leave, has arisen, sometimes the best option is to have relationship counselling. We at Clayfield Counselling Services believe that sometimes we all need an emotional tune up, and it is important for people in a relationship to have open lines of communication.
699-713 Sandgate Rd 07 3862 6622
http://www.clayfieldcounselling.com.au

Health, Fitness and Racquet Club:by Club Coops!
A good health and racquet club is like a second home: Comfortable, close to work or home with tennis and squash courts and a fully air-conditioned equipped gym with a pool. With plenty of car parking available, you will enjoy training on cutting edge equipment or participating in a group fitness class by world class trainers. Even swim laps in our 25m heated pool after your workout?
"You will not be disappointed with the New Renovations we have completed in the Health Club" Paul Boast's. If group fitness is more your style, Coops classes range from Popular Les Mills to Freestyle and Boxing, Yoga and Pilates. You should ask about their NEW Kinesis Room if Quick Results are what you are after!
"We aim to create a nurturing environment with a holiday house atmosphere that promotes feelings of wellbeing, relaxation, happiness and RESULTS" Paul mentioned. Rest assured, they have it all covered for mums and dads too. Their childminding facility will put your mind at rest while you either do a well deserved workout or a game of tennis or squash.
Memberships are from just $9.99 per week* and if you mention this add you will receive 3 x 1/2 hour Personal Training Sessions! Visit Club Coops today at www.clubcoops.com.au or call 3263 5233 to arrange a time to meet one of their friendly customer care staff!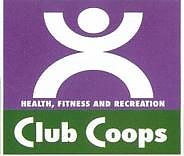 Short and Sweet:Tabouleh with Chickpeas!
Serves 4
1 cup cracked wheat 425g can drained chickpeas 2 large ripe tomatoes, diced 1 small cucumber, diced 3 spring onions, finely sliced 1 cup parsley, chopped 1 cup mint, chopped 2 tablespoons lemon juice 1 tablespoon olive oil Cover the cracked wheat with cold water and soak for 15 minutes. Strain through a sieve and squeeze out excess moisture. Mix with remaining ingredients and serve chilled.
Laughter is the best medicine!
Smart Mom A mother was walking with her four year old daughter one day when the daughter picked up something off the ground and started to put it into her mouth. The mother stopped her and said she shouldn't do that. "Why," asked the little girl. "Because it's dirty. It's been on the ground. You don't know where it's been. It probably has germs." The little girl looked up at her mom with admiration and asked, "How do you know so much?" Thinking quickly, the mother said, "All moms know so much. We have to. It's on the Mommy Test. If you don't know it, you don't get to be a mommy." You never know what is going to come out of the mouth of a kid. Here are some good ones to enjoy. The little girl pondered this for a few minutes, then her face brightened. "I get it!" she said. "If you don't pass the test, you get to be a daddy!" "Yup," said the mom..
"I am not discouraged, because every wrong attempt discarded is another step forward." Thomas Edison
For a Good Cause: Why Support ABLE Australia?
Able Australia Services is a long-standing non-profit organisation that provides services to people with multiple disabilities including deafblindness.
http://www.ableaustralia.org.au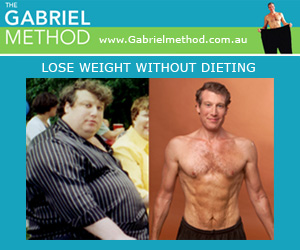 BACK ISSUES OF NATURALLY HAPPY
In the next issue of "Naturally Happy"
Body Fix - Endermologie!

Fertility by Hypnosis,

Clinic Aesthetic!

Green Apple Wellness!

Livit Health Club

Keep Fit Hire

Aspley Wellness Centre

nourished.com.au!

Short and sweet!
If this link doesn't work please email info@myhealthspecials.com.au
My Health Specials provides this information for your personal education and enrichment. Information provided should not be used for diagnosing or treating a health problem or disease. Nor should the information replace the advice of your health care practitioner. Always seek professional advice if suffering an illness. My Health Specials Pty Ltd and all parties involved in the conception, production, ongoing maintenance and operation of Naturally Happy accept no liability and no responsibility for any damage whatsoever arising from or in connection to your use or operation of the website or information contained in this e-magazine.