Breathe Deeply Daily: by Tracey Stranger!
Mindfulness is the Key. We normally don't stop to think to breathe. However, to be mindful of breathing deeply, fully filling our lungs, truly oxygenating every cell in our body, what an amazing difference we can make to our day, every day. It's often the simple things that make a huge difference. Oxygen also helps alkalize and detox the body.

To launch my new book How To Overcome Stress Naturally with a foreword by HH The Dalai Lama, I have a Special Launch Offer this month only, up until 24 December.

Special Gift for Yourself or a Friend, you will receive not only my book with a wealth of information from health experts in integrative, Ayurveda, nutritional and environment medicine, plus inspiring stories from 5 everyday people who overcame depression naturally; plus organic lavender pure essential oil (to calm and sooth the nerves), gourmet handcrafted soap (with moisturizing shea butter), 2 mp3 audios, bonus Video on Joy of 3 Minute Meditation with Tracey, plus 2 FREE Workshop tickets.

Visit http://howtoovercomestressnaturally.com/blog/launchoffer/

To prepare yourself for a Healthy New Year here are 9 Simple Steps:
1. Accept yourself as you are - no judgment, no criticism, love yourself
2. Breathe Deeply often - as often as you can be Mindful to breathe deeply
3. Change your Perception - and be grateful for everything in your life
4. Smile Genuinely - to a stranger or a friend, brighten up your day and theirs
5. Go for a Walk or a Workout at the gym - move some energy
6. Keep focused on one task at a time - prioritise and plan
7. Take Time out to have a healthy meal - breakfast, lunch and dinner
8. Plan a healthy 8 hour deep sleep to rest and replenish - even when it's party time
9. When you go to bed at night take 3 deep breaths and be grateful for what you have achieved today and be grateful for the good in your life. Love yourself. Love life.

Start creating a new and richer life for yourself; begin step by step; one day at a time. Choose to live from Love and Abundance rather than scarcity and fear. Most of all enjoy the choices you make. Remember you can change your world. I know you can. Do you?

Tracey Stranger. Author, Inspirational Speaker, Workshops. www.traceystranger.com

High Heels - Damaging Your Feet and Back: by Dr Lisa Brennan!
With the festive season upon us, it is time to consider not only how our poor waist lines and livers are holding up, but also our lower backs and feet. The latter two seem to be the forgotten heroes of the season, putting up with the many hours of high heel wearing that one has to partake in to get through this time of year. High heels may look glamorous however your improved image may come at a cost.

As you are standing contemplating the canapés, there is a chance that your calves are shortening, the arches in your feet are flattening and you are placing pressure on areas of your feet that are not designed to take such weight. This pain is a sign that your feet are not happy jammed into your beautiful yet impractical shoes.

That twinge you feel in your lower back as you reach over the bar to get another glass of Sav Blanc is your body's way of rejecting your lovely heels too. They place your low back into an extended position, making it vulnerable to injury and locking up.

These postural changes may be fine for those that have perfect body mechanics however, for most of us, we have areas of weakness. The introduction of 2 inch heels may just push us over the edge. I am not saying that you should stop wearing heels, but take precautions. Wear lower heels if you are not used to wearing them, walk tall and be posture conscious, take some time out and sit whilst wearing them and most importantly, manage your known troublesome areas correctly.

Osteopathic treatment aims to restore function within the body and can benefit all of us who have poor body mechanics. Often your troublesome areas are the first to fail with the introduction of imbalances, like your high heels. Disaster can be avoided by correctly managing your year long niggles, and all that may be required is the occasional osteopathic maintenance treatment.

If you would like to make an appointment with Dr Lisa Brennan to help you manage your Christmas (and year-long) back pains, call her now on 3846 3037.
12 Norfolk Rd West End
http://www.westendosteopathy.com.au
IPL Can Burn Skin: by The Medical Spa!
If you've ever considered getting 'laser hair removal' you could be forgiven for getting confused about the equipment that is used for this process. Most beauty salons, and many cosmetic medicine practices, offer 'laser hair removal' but are in fact using IPL (Intense Pulsed Light) machines, which are not laser machines. Some variants of IPL technology, such as SPL (Square Pulsed Intense Pulsed Light) are also not laser machines either.

So what's the difference? Without getting into too much technical details, a laser beam is a narrow ray of light at a specific wave length, whereas a IPL or SPL is a very bright flash of light across a broader spectrum of wavelengths. For most people with lighter coloured skin and dark hair, IPL can be an effective machine for hair removal and for skin rejuvenation. But for people with darker coloured skin IPL (and SPL) can result in burns. .

Why does IPL, or SPL, burn dark skin? The burning happens because IPL works by targeting the Melanin from the epidermis down through the skin layer to the melanin in the hair follicle. If there is too much melanin on the outer layer of the skin, IPL will target this first before penetrating to select the melanin in the hair follicle. Because dark skin contains so much more melanin there is a high risk that the IPL "flash" can burn the outer layer of dark skin before it reaches the melanin in the hair follicle; So the IPL (or SPL) device needs to be turned down to reduce the risk of burning the skin, thereby decreasing its effectiveness for a long term result with hair removal. Equally as important is the fact that there is no government requirement for operators of IPL or SPL devices to be licensed by Queensland Health, so you should also ask serious questions about the operator's training and experience. .

However, the Yag laser's 1064Nm wavelength (which is the measurement of depth penetration) is safe to use on ALL skin types, including dark and black skin. This is a true laser device that also targets melanin but in doing so the hair bulb is reached and the wavelength bypasses the top skin layer (epidermis) thereby offering protection to the outer skin making it safe to use on the darker skin type. In Queensland it is a requirement that all owners and operators of a Class IV laser device (such as the Cutera 1064Mn laser) are fully licensed by Queensland Health. .

Always be wary of Blogs and research that you may read that do provide independent or medical advice, particularly if it is only someone's opinion - that someone could really be a sales rep for a particular brand of IPL, SPL or laser device. .

Medical Spa is Cutera's leading specialist laser clinic in Brisbane and fully licensed by Queensland Health. Located in Albert Street, City their 1064Nm laser has been cleared by governing bodies to permanently reduce hair in patients of all skin types, tanned patients, and patients who suffer from Folliculitis. This machine is also effective for treating Polycystic hair. For more information visit www.medicalspa.com.au or call 3211 8100.
Suite 10, First Floor 245 Albert Street (Cnr Adelaide St)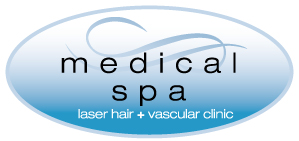 Mismatched Libidos : by Clayfield Counselling!
In a perfect world, couples would have perfectly matched libidos, but as we all know, sometimes, that it simply not possible. You meet someone and during the initial stage, the sex is great, then a few years later you are still having sex, but less often, then one day you stop and think to yourself "When was the last time I had sex".

Since everyone one is different, this means that we each have differing wants and needs within our sexual relationships. Whether it is too much, not enough or none at all: it is simply a case that some people who meet and fall in love have mismatched libidos.

What really matters when it comes to dealing with the sexual problems you and your partner are struggling is to:

Identify what is happening now
Understand the current issues
Explore strategies that might help
Be honest about what you are prepared to do to address the distress you are feeling about your relationship.

One of the common complaints about differing libidos is that often one person has a higher libido than the other, some possible reasons can include:

Medications: many prescription and over the counter drugs can most often affect a person libido, including antidepressant, medication for hypertension, sedatives, and even birth control pills.

Stress: When stressful events take over, they suck the sexual energy right out of you.

Lifestyle changes can affect a person's sex drive, situations that may affect your libido are; recently getting married, changing jobs or moving. These all can affect your physical and emotional wellbeing.
Increased stress from home and work commitments

Illness: when you have a cold, and your nose is running, it is not unusual for all thoughts of sex to go out the window, but sometimes serious illnesses can affect your enjoyment of life; such as diabetes,
cancer heart and lung disorders.

Aging: hormonal imbalances in perimenopausal and menopausal women can lead to a diminished sex drive.

Relationship blues: If there's tension or unhappiness in your relationship, it will eventually show up in your sex life

Body image ; If you feel uncomfortable with your physical self, you may hide your body from your partner, which can lead to a slowdown in sexual activity

Drugs and Alcohol can have an adverse reaction on your libido in the long term.

07 3862 6622 699-713 Sandgate Rd http://www.clayfieldcounselling.com.au

Why Smokers Put off Quitting Until The New Year: By Jonathan Wills!
As a smoker for 33 years, I must admit I never usually thought about quitting before Christmas. Why? because in the back of my mind, I knew I would have a miserable Christmas if I tried. All that drinking, those parties, the social outings, the stress of it all. How could I get through that without my cigarettes? Of course using willpower there was no way I could do it. And here's a curious fact. The government, the pharmaceutical companies, the media and most doctors believe you need willpower to stop smoking. But using willpower is almost impossible. Research shows that only 3% of smokers using willpower manage to stayed stopped for 12 months. That's a 97% failure rate. I'm not surprised, and here's the reason why - using willpower creates internal conflict.

There are so many problems with the willpower approach to quitting smoking, but the biggest is that it reinforces the idea that you're giving something up. That you're sacrificing something by stopping smoking. Let's pretend I'm a smoker - let me illustrate, and this in my hand is my final cigarette. I'm about to quit smoking using will power OK? So I'm smoking away, smoking away, I put it out, I am now a non-smoker using willpower OK? The problem is that when I was a smoker, I felt that the cigarette gave me something. Now I'm a non-smoker, I still believe it gives me something. But now I'm depriving myself of that something - and as long as I feel deprived, I'm going to feel miserable and vulnerable. And the first time I'm in a so called "trigger" situation, a situation that I associate with smoking, I'm going to have a desire to smoke and I'm going to have to use willpower to overcome that desire. This creates conflict. Part of you wants to smoke, but part of you wants to quit. And it's this conflict that creates the symptoms of fear, and panic and anxiety and irritability that so many smokers associate with quitting. But it's not physical withdrawal from nicotine that creates these symptoms, it's the conflict that creates these symptoms. Using Allen Carr's Easy Way the conflict is removed. And when you remove the conflict, you also remove the symptoms that are created by that conflict, and so quitting becomes easy!

As a smoker before I discovered Allen Carr's Easy Way I put off quitting time and time again. That's why I smoked for so many years. Why did I put it off? Because I thought I needed a bucket load of willpower and it was going to be traumatic and the "hardest thing I'd ever do". Does that ring a bell? That's the slogan for the current government anti-smoking campaign. When I finally quit using the Allen Carr method, after 33 years as a smoker, it was the EASIEST thing I ever did!
Planned upcoming clinic dates
www.allencarr.com.au/states/sqld/ for upcoming dates in Brisbane or contact us to arrange a personalised one-to-one session.
07 3892 4229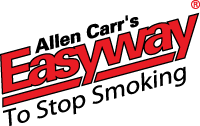 My Health Specials: XMAS GIFT VOUCHER IDEAS!
BRISBANE HOLISTIC HEALTH CENTRE( Brisbane City)
NEW FARM HOLISTIC HEALTH CENTRE
APOLLOS DAYS SPA (South Brisbane)
Soul Living Natural Therapies( Zillmere)
Nirvana Rejuvenation Spa & Hair Salon (Lutwyche)
COASTAL WELL-BEING CENTRE ( MAROOCHYDORE)
BODY n BEAUTY RETREAT ( CLAYFIELD)
Medical Spa - Medical Spa Laser Hair + Vascular Clinic : (BRISBANE CITY)
Fresh Skin + Spa - (Toowoomba)
THE DOME RETREAT (BRISBANE CITY)
STEPHANIES URBAN SPA (BULIMBA)
STEPHANIES SPA RETREAT (BRISBANE CITY)
THE SKIN MANAGEMENT CENTRE (BRISBANE CITY)
Urban Domain Skin & Body (BRISBANE CITY)
2outshine and Outshine - (West End/New Farm)
Le Mirage - (Brisbane City and Sunnybank)
PROACTIVE THERAPY PROMOTION
Limited Time Only! $15 Off Your First Physiotherapy Consultation Use up your private health benefits before the year runs out Offer Ends 15th December 2009 Call 1-3000-PAINS ... and just mention this great offer.
Located in Springwood.
http://www.proactivetherapy.com.au/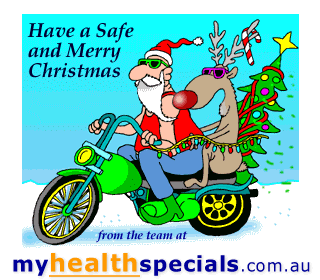 Short and Sweet:Asian Inspired Chicken Salad!
Serves 4
4 cups water 1 brown onion, halved 2 single chicken breast fillets, skinned & fat removed 1 carrot, peeled, cut into strips 150g snow peas, trimmed, thinly sliced 1 red capsicum, deseeded, thinly sliced 1/2 Chinese cabbage, hard core removed, finely shredded 1 cup of bean sprouts (washed) 3 green shallots, thinly sliced 1/2 cup fresh coriander leaves 2 tbs fresh lime juice 1 tbs fish sauce 1 tsp brown sugar 1 fresh red chilli, deseeded, chopped
Place water, onion and chicken in a saucepan over medium heat. Bring to the boil. Reduce heat to low and cook, covered, for 10 minutes or until cooked. Drain chicken and discard onion. Place carrot and snow peas in a bowl. Cover with boiling water. Set aside for 1 minute or until bright green and tender crisp. Refresh under cold running water. Shred chicken. Place chicken, carrot, snow peas, bean sprouts, capsicum, cabbage, shallot and coriander in a bowl. Combine lime juice, fish sauce, sugar and chilli in a jar. Pour over salad and combine.
Laughter is the best medicine!
why does the baked potato leave it's mobile phone on... incase the onion rings
"If your actions create a legacy that inspires others to dream more, learn more, do more and become more, then you are an excellent leader." -- Dolly Parton, Singer
For a Good Cause: Why Support the Starlights Childrens Foundation?
Living with illness or injury can cause enormous strain in the lives of children and their families. The pain, loneliness and isolation that sick children feel dominates their lives, and they often miss out on normal experiences that healthy children take for granted. Physical recovery is only part of the solution. Starlight delivers innovative programs designed to make children happy and lift their spirits when they need it most. Starlight brings fun and laughter to children no matter what their illness or where they live.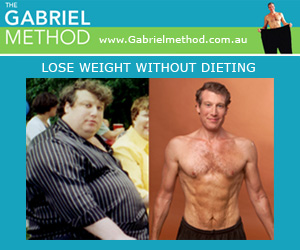 BACK ISSUES OF NATURALLY HAPPY
In the next issue of "Naturally Happy"
If this link doesn't work please email info@myhealthspecials.com.au
My Health Specials provides this information for your personal education and enrichment. Information provided should not be used for diagnosing or treating a health problem or disease. Nor should the information replace the advice of your health care practitioner. Always seek professional advice if suffering an illness. My Health Specials Pty Ltd and all parties involved in the conception, production, ongoing maintenance and operation of Naturally Happy accept no liability and no responsibility for any damage whatsoever arising from or in connection to your use or operation of the website or information contained in this e-magazine.