Looking Younger Without Surgery: by Anjeleen Lata - Acupuncturist, Homeopath, Ayurveda!
IMPLEMENT THESE EASY STEPS AND START LOOKING YOUNGER - TODAY, TOMORROW, NEXT MONTH AND IN 5 YEARS TIME!

DRINK LOTS - DRINK UP LOTS OF WATER TO KEEP YOU HYDRATED. WATER IS THE EASIEST AND MOST EFFECTIVE ANTt - AGEING TOOL.THE MORE HYDRATED YOUR SKIN IS THE MORE YOU WILL LOOK FRESHER AND YOUNGER.

INCREASE SLEEP - SLEEP IN COUPLE OF TIMES A WEEK AS IT WILL HELP WITH REJUVENATION AND RELAXATION.

SLIP SLOP SLAP - USE SUNSCREEN DAILY.AVOID UNNECESSARY SUN EXPOSURE, TAKE CARE OF YOUR SKIN BY BEING SUNSMART.

EXERCISE - DO SOMETHING ACTIVE DAILY AS IT INCREASES OXYGEN SUPPLY TO THE SKIN.YOU DON'T NEED TO POUND THE TREADMILL. DO SOMETHING YOU ENJOY LIKE DANCING, WALK TO WORK OR BIKE RIDING WITH YOUR FAMILY. LIFE - BE IN IT.

EAT YOUR VEGES - TO ENSURE YOU ARE GETTING A REGULAR INTAKE OF VITAMIN AND MINERAL.EAT PLENTY OF FRUIT AND VEGETABLES.

NATURAL SKINCARE - USE A QUALITY MOISTURISER TO AVOID DRY AND DEHYRATED APPERANCE.

DITCH THE CAFFIENNE AND DRINK WATER AND GREEN TEA INSTEAD - IT WILL INCREASE THE AMOUNT OF ANTIOXIDANTS IN YOUR BODY.

SUPPLEMENTS - TO MAINTAIN A YOUNG AND HEALTHY BODY ON THE INSIDE AND OUTSIDE TAKE A GOOD DOSE OF MULTIVITAMIN/MINERAL SUPPLEMENT AND AN OMEGA 3 FATTY ACID SUPPLEMENT.

'A BREAKTHROUGH TREATMENT THAT WILL GIVE YOU A NATURAL FACELIFT SO YOU DON'T HAVE TO RESORT TO SURGERY!'

Cosmetic "Facelift" Acupuncture
Facial rejuvenation using acupuncture is a non-invasive painless and a holistic treatment to reduce signs of ageing, "naturally" fighting fine lines, wrinkles and sagging skin.
Facial Acup Rejuvenation stimulates collagen production and unblocks energy pathways to the face and skin which gives the skin a smoother and lustrous look! It's a gentle and effective alternative to botox, collagen injection, dermabrasion and surgery. Cosmetic acupuncture is a holistic treatment focused on repairing internal imbalances that manifest as puffiness, wrinkles, dark rings and blemishes. So it focuses on creating beauty from inside out so unlike other facial treatment, you not only look younger but you feel younger as your internal health gets balanced as well.

Your face is a mirror of your internal health.

How does it work?

Involves inserting very fine single use acupuncture needles into certain points on the body and face, which stimulates the movement of Qi (meridian of energy) to areas of concern which gives radiance and clarity and a more youthful appearance. The needles are left for approx ½ hour to 45 mins at which time a pleasant and relaxing stimulation may be experienced as Qi/energy is stimulated. After the needles are removed, the skin is cleansed and massaged for 20-30 mins leaving your skin and you feel extremely relaxed.

How many Treatment is needed and how often?
A course of 12 treatments is generally recommended. After the 1st and 2nd treatments, you will notice the skin looks brighter, healthier and revitalised. After the 6th and 7th treatment, a drastic change is noticed; improved muscle tone, smaller pores, improvement in facial colour and complexion, firmness of skin and brighter eyes. After completing the full series of treatment with monthly maintenance you can maintain the results for years.

Twelve Treatments are recommended over a period of 10 weeks. Treatments are offered as a package of twelve sessions and also singularly.

The first treatment may take up to 2 hours which involves a thorough consultation (Traditional Chinese medicine) Using pulse, tongue, facial and iris diagnosis, major organ imbalances in the body that causes skin problems, imperfections and ageing can be identified. So by treating this imbalance of the body, a patient physical appearance and vitality improves dramatically.

Successive treatments will take 1 ½ hours to perform. The patient will be also advised on exercise, lifestyle changes, diet and using the right skin products to feed and nourish the skin properly.
TOTAL BLISS - 2 LOCATIONS!
Brisbane's First Exotic Indian Ayurvedic Day Spa
Shop 8 Centro Buranda Shopping Centre cnr of Ipswich & Cornwall Street
07 3891 9934
OR
586 Stanley Street Woolloongabba 3846 1222

Fabromyalgia: By Nirala Jacobi ND ( USA)

Fibromyalgia By Nirala Jacobi ND Fibromyalgia is a condition primarily characterized by musculoskeletal pain with specific tender points, sleep disturbances and fatigue.

Other symptoms often include poor memory and concentration, headaches, depression and digestive symptoms. Many patients are frustrated because their lab results will be completely normal, yet they feel terrible.

Some studies show that viruses, such as Epstein-Barr, which causes mono, or some hepatitis viruses are, in many cases, at least partially to blame for the relentless aches, pains and fatigue. More often than not, it is a multifactorial disease; in other words, there are often stressors to the body which take their toll and overwhelm the body to such an extent it seems impossible to recover. Let's look at some of these stressors in more detail.

Immunosuppression
I often hear from fibromyalgia patients that they get "every cold that comes around." A suppressed immune system is a welcome mat for infections such as viral illnesses and fungal infections. Immuno-supporting herbs include astralgus, raw garlic and echinacea. I will often also suggest supplementations such as vitamin C, zinc and selenium, which has antiviral properties.

Liver detoxification
Various environmental overexposures to chemicals in the forms of pollution, pesticide and herbicide residues on foods, paints, gasoline fumes and dry cleaning chemicals can overwhelm the liver's detoxification system as well as decrease certain immune functions. Overexposed people tend to be chemically sensitive, and walking down a detergent aisle in the supermarket can cause profound symptoms. I often suggest a detoxification regime that may include adhering to a particular diet, supplements that support the detoxification pathways in the liver, sweating in a sauna or steam bath, gentle exercise and colonics.

Stress-related adrenal dysfunction
The adrenal glands are, among other things, responsible for secretion of stress hormones and cortisol. Excess stress can tax this system. It can be likened to beating a tired horse - it keeps going and going until it is just too exhausted to do anything. The result can cause erratic cortisol production, which can lead to blood sugar imbalances and insomnia. Many times the person will feel "wired but tired," another clue the adrenal glands have been overextended.

These cases call for nutritive herbs such as avena (oatstraw) or glycerrhiza (licorice) as well as B vitamins, especially B5 (pantothenic acid) as it is closely linked to energy production by the body.

Digestive dysfunction
If you have ever gone to a naturopathic doctor, you have heard how important the digestive system to the whole body. We liken it to the root of the tree. If the root is sick, how can the tree be healthy? In many chronic illnesses, including fibromyalgia, the digestive tract has been compromised by over-consumption of refined carbohydrates coupled with high antibiotic, and other prescription drug use. This can create "dysbiosis" - overgrowth of opportunistic organisms and a decrease in beneficial bacteria. Symptoms of massive digestive fungal overgrowth can mimic those of fibromyalgia and include chronic sinusitis, fatigue and "brain fog." Using anti-fungals and replacing beneficial bacteria, as well as avoiding refined carbohydrates, can be effective.

Underlying thyroid disorder

If you have fatigue, bowel problems and depression and you have not been to a physician, I suggest you get a proper diagnosis. Thyroid dysfunction can be related to these symptoms and is easily treated.

Fibromyalgia is a complex illness that continues to be on the rise. The suggestions in this article are part of a more comprehensive approach to the treatment of a chronic disease.

Still not getting relief? Make an appointment and let me create an individualized plan for you.

(c) Nirala Jacobi 2008
(07) 3368 1740 Address: 113 Enoggera Terrace Paddington Queensland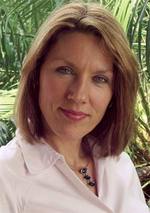 Inergetix CoRe System: with Health Healing & Insight!
Health Healing & Insight is now offering their clients treatments using the Inergetix CoRe System™, a bio-energy feedback system that uses Light and Information technology that works on the energetic level of the client.

Informational Balancing using Light, Colour, Sound and Information can have profound effects that lie on the Informational level such as the control functioning of the body as well as mental and emotional issues that can indirectly affect the energetic, bio-chemical and structural levels.

The Inergetix CoRe System™ takes a multidimensional approach to finding and balancing psychological, structural, biochemical and energetic imbalances. It quickly and effectively gets to the core of an issue and works on it with informational remedies including homoeopathics, flower essences, herbs, acupuncture points and meridians, the chakras, and nutritional supplements. It also uses frequencies that are specific to the client in the context of their symptoms and are broadcast using sound, electromagnetism, light and colour.

The fact that the world is holographic in its structure, i.e. that every part contains all other parts, Light and Information technology makes use of the holographic nature of our existence to both evaluate and balance without physical contact and time delay.

Energetic medicine is any modality that is using any known form of energy for either treatment or diagnosis. Modern medicine is using energy mainly for diagnostic purposes, such as X-ray, Thermometer, Electroencephalogram (EEG), Electrocardiogram (ECG), Ultrasound and Magnetic Resonance Imaging (MRI). By conventional medicine, energy is used for treatment in only a few applications, as for example using sound for destroying gallstones, radiation therapy to burn cancer cells, or heat and cold to make compresses. Forms of energy such as electricity, magnetism, and color are used mainly in new complementary technologies like the Inergetix-CoRe System™.

What is Informational medicine?

There are many phenomena in healing that are not governed by quantity, space, and time. These phenomena and related treatment modalities are outside modern-day medicine as they are not covered and explained by nineteenth century physics. However, with the concepts and theories of modern-day physics many of them are expected and can be explained.

Some however are even outside that which modern physics is dealing with, as those are phenomena related to living organisms. Examples of informational medicine modalities are homeopathy, psychology, Emotional Freedom Technique, distant healing, prayer healing, radionics, New Homeopathy according to Koerbler, Family Constellations, and many more.

Does the Inergetix-CoRe System work for wrinkles, hair loss, weight loss, vitamin deficiency?

Inergetix-CoRe works only on the informational or energetic levels, which means on either that level of existence on which things are related via ideas, concepts, forms and pattern, or on the level on which physical energies are needed. So for example if someone has been living in a dark room and really needs sunlight or has eaten fast food for years and in fact needs living foods, no amount of Inergetix-CoRe balancing will help in that case.

However, in many cases the body has all the potential to heal itself but is blocked on an informational level, it lacks, so to speak the 'know-how', and then balancing with Inergetix-CoRe will be surprisingly effective and will work apparent miracles within the shortest times, where maybe years of physical therapies or supplementation did nothing.

Does the Inergetix-CoRe use specific frequencies for treatment?

Informational balancing does not work with frequencies or vibrations of any kind of energy, but uses information which is transformed into a pattern for transmission. Frequencies or rates can be entered, just like any other concept that can be put into words or numbers, to be transmitted informatively.

Connectedness of the different levels and how the Inergetix-CoRe System™ affects other levels?

The energetic level takes the information and creates changes which may include biochemical changes, which may in turn change the tissues of the structural level. All balancing via remedy trays is informational.

If the imbalance is on the informational level, then the informational balancing is what is most helpful. Because the informational level is also connected with the structural level, the biochemical level, and the energetic levels, then informational balancing can indirectly affect the other levels.

What appears to be a structural issue can be resolved via the informational level if that is where its main component lies - think of hunched shoulders which originate from fear (taking a hunched, defensive posture). Somebody using an exercise by moving their legs is working structurally (developing leg muscles, for example) and perhaps helping energy move. If you take a vitamin by swallowing it, you are working on the biochemical level and that too connects to other levels.

Maybe there is plenty of the vitamin in the body, but if the information necessary to process it is missing then the information is what is needed. Quantity is irrelevant on the informational level, so it's not a case of not enough vitamin B information. Analogies can help us to better understand the informational level - fixing a software bug can be achieved by a small change to information (and not by turning up the power supply) and that has a big effect - it makes the program function again. It can take a long time to find a software bug, but Inergetix-CoRe finds the issue quickly.

We use the system to analyse and balance clients of all ages as well as animals and plants on the level of both energy and information. Because of its work on the Informational level, it can be used to assist those clients who are unable to visit our rooms.

If you would like to experience the Inergetix CoRe System™ or have questions regarding Energy Medicine or Informational Healing, give us a call today or alternatively visit our website www.healthhealinginsight.com or the Inergetix parent website at www.inergetix.com . Mention this article when making a booking and receive 15% off your first consult.

Who Can Benefit From Our Services? Anyone living in the 21st Century and who wants to experiencing optimal health and wellbeing. To find out how we can assist you on your healing journey, call either Irene on 0408 005 408 or Peter on 0415 221 185. Disclaimer: The information in this article may mention diagnosis and treatment in relation to the Inergetix-CoRe System, however, it has to be understood that this is only due to a lack of more appropriate terminology. Furthermore, therapy or information exchange with the CoRe System should not be taken as a replacement for a conventional diagnosis and treatment by a licensed health care practitioner.
Consulting at:Abbotsford Street, North Melbourne. PO Box 362 South Yarra Melbourne 0408 005 408/ 0415 221 185

Planning Your Meals: with Trim-A-Weigh!
Planning your meals is just as important as planning your work, your time and your "own" time.

Trim-A-Weigh is your easy planner - your doorway to a healthier, easier lifestyle, offering you a range of healthy home replacement meal plans based on three portion sizes - 1000, 1200 and 1400 calories per day - depending on your daily needs.

With the assistance of our Accredited Practising Dietitian, Katherine Warth we are kept abreast of all the latest research in nutrition. Over the years as new scientific information comes to light, we adapt our diet program in line with research. The focus for weight loss programs has changed recently with exciting research from the CSIRO providing the facts about a new, scientifically proven weight loss program. It challenges old conventions and theories and offers promise to the weight-loss weary with a different understanding on the best balance between protein and carbohydrate.

The research highlights the benefit of increasing protein and moderating carbohydrate intake for weight loss and improving health measures. Please note that this is not a low carbohydrate diet but one that has the right balance between proteins and carbohydrates. Protein foods are better at turning off hunger for longer compared to carbohydrate foods. And we all know that managing hunger is very important in a weight loss program.

We can guide you to a plan that best suits your personal energy needs and your own weight management goals.

Trim-A-Weigh's calorie controlled meals offer a practical, convenient, tasty and satisfying method to achieve weight control (and maintenance) and general better health.

Food service convenience, that's Trim-A-Weigh's assurance to all clients - from the busy sports minded to those who need diet balance for medical reasons and those who want a break from kitchen duties..

Our committemnt is to good health - whether you are seeking help with body-weight control or you just want good food hassle-free.

Try Trim-A-Weigh's balanced food program, better eating, better health, less stress in your life.
1300 366 377
Introductory Offers: Beauty & Massage!
Check out these great offers from South East Qld's finest health and beauty businesses! - simply click the link and fill out the contact form,
Le Mirage Day Spa ( Brisbane city)
FREE SKIN OR BODY CONSULTATION! ( mention myhealthspecials.com.au)
( Please fill out the contact form on the page)
SASi Skin SPA(Brendale) 1. TOTALLY FREE SASI SPA FACIAL with purchase of 3 matis skin care products ( save $85)
2. $25 off a Matis Spa Body Wrap 3. 1/2 Price Danne Enzyme Treatment with Purchase of 3 Danne Products( save $55) (mention myhealthspecials.com.au).! ( Please fill out the contact form on the page)
Urban Retreat Massage Day Spa - Paddington
Receive a"Complimentary Ion Cleanse Detox Spa" with every Detox & Tone Salt Scrub. ( Please fill out the contact form on the page)
more specials at www.myhealthspecials.com.au
Nourishedmagazine.com.au: Connection & Food Ways: Children & Food Issues!
by Joanne Hay
How do we ensure our children are well Nourished when it seems the whole world is out to corrupt them? What do we do when they don't want to eat what we think is best for them? How much control is too much control? MORE...

Brought to you by www.nourishedmagazine.com.au
Short and Sweet:Vintage Cheddar with Fig, Pear and Fennel Seed Baguette!
Ingredients
600ml boiling water 1 tablespoon honey 2 tablespoons olive oil 1 tablespoon fennel seeds 600g plain flour 400g rye flour 1 x 8g sachet dried yeast 1/2 teaspoon salt 1/2 cup dried figs, roughly chopped 1/2 cup raisins 1/2 cup dried pears, roughly chopped 1/4 cup chopped walnuts extra plain flour, for dusting 400g Australian vintage cheddar, for serving fresh pears, for serving
Method
1. Combine water, honey, olive oil and fennel seeds in the bowl of an electric mixer and stand for 15 minutes. Add flours, yeast, salt, dried fruit and walnuts and knead with a dough hook on low speed for 10 minutes until elastic. Cover with a clean tea towel and stand in a warm place for 1 hour until doubled in size. 2. Knead dough again in electric mixer for 5 minutes. Shape dough into 3 baguette shapes, sprinkle with flour and score at 5cm intervals. Place baguettes onto a floured baking tray and bake at 200°C for 15 minutes until golden. 3. To serve, arrange thin slices baguette on a serving platter with cheddar and fresh pear.
Laughter is the best medicine!
Perks Of Being Over The Hill
* There is nothing left anymore to learn the hard way.
* Things that you buy now won't wear out.
* Your supply of brain cells is finally down to a manageable size.
* You no longer think of the speed limit as a challenge.
* Your investment in health insurance is finally paying off.
* You can quit trying to hold in your stomach no matter who walks into the room.
* Your secrets are safe with your friends because they can't remember them anyway.
* You can sing along with elevator music
. * Your joints are more accurate meteorologists than the guy on the television.
* Your eyes won't get too much worse.
* Kidnappers are not very interested in you.
* People call you at 9 p.m. and ask, "Did I wake you???? "
* You can get into a heated argument about pension plans.
* You can eat dinner at 4:00 in the afternoon.
* In a hostage situation you are the most likely to be released first.
* No one expects you to run -- anywhere. You are no longer viewed as a hypochondriac.
* You are no longer viewed as a hypochondriac.
"When coasting in our comfort zones, we don't grow. We continue to do more of the same.... Maintaining a comfort zone can, paradoxically, lead to discomfort in the long run. If by being comfortable we avoid important life issues, internal tension accumulates.... Eventually, as both internal and external pressures for change persist, the 'comfort zone' ceases to serve us." -- Eric Allenbaugh
For a Good Cause: Do you have a Drinking Problem? check out Alcoholics Anonymous!
ALCOHOLICS ANONYMOUS is a fellowship of men and women who share their experience, strength and hope with each other that they may solve their common problem and help others to recover from alcoholism. The only requirement for membership is a desire to stop drinking. There are no dues or fees for A.A. membership; we are self-supporting through our own contributions. A.A. is not allied with any sect, denomination, politics, organization or institution; does not wish to engage in any controversy; neither endorses nor opposes any causes. Our primary purpose is to stay sober and help other alcoholics to achieve sobriety
http://www.alcoholicsanonymous.org.au/
BACK ISSUES OF NATURALLY HAPPY
In the next issue of "Naturally Happy"
If this link doesn't work please email info@myhealthspecials.com.au
My Health Specials provides this information for your personal education and enrichment. Information provided should not be used for diagnosing or treating a health problem or disease. Nor should the information replace the advice of your health care practitioner. Always seek professional advice if suffering an illness. My Health Specials Pty Ltd and all parties involved in the conception, production, ongoing maintenance and operation of Naturally Happy accept no liability and no responsibility for any damage whatsoever arising from or in connection to your use or operation of the website or information contained in this e-magazine.