How Do You Fit 5 Hours of Exercise into 30 minutes? Body Contouring with Why Weight Body Toning!
If you want to re-shape your body but don't have the time and energy to put in, Why Weight Body Toning has the answer. They have a 24 pad electronic muscle stimulating machine that is used to exercise, re-educate and re-tone muscles that have lost their conditioning. Slack muscles are exerted and re-toned through various exercise cycles which are individualized to maximize your results. Regular sessions using the body contouring machine will lift, firm, tone, strengthen and contour your body.

There are many benefits of this technology for both men and women. Benefits include a six-pack without sit-ups, firm thighs without liposuction, a bottom lift without surgery, firmer arms without bulking and a toned body during dieting and weight loss. It also strengthens the pelvic floor muscles, allowing you to laugh, cough and sneeze without fear.

The salons Body Contouring and Heat Wrap Combo uses heat pads to warm the muscles allowing you to maximize your workout, similar to doing a warm-up before a gym workout. The Body Contouring & Heat Wrap Combo uses heat to increase the flow and drainage of body fluids which helps to break down cellulite. All the benefits of the Body Contouring but with the added bonus of the heat wrap, a must for people with cellulite and flabby muscles.

Let the machine do all the work reshaping your body without the strenuous exercise, or strain on your joints. One 30 minute session is equivalent to approximately a 5 hour workout in the gym.

Why Weight Body Toning is offering 12 x 30-minute, Body Contouring sessions for the price of 10. Call the salon on 5559 1955 to book your appointment.
Cnr Swan Lane & Railway Street Mudgeeraba Gold Coast Queensland

Do You Suffer from Candidiasis?: By Nirala Jacobi ND ( USA)


Candidiasis is an overgrowth of a pathogenic organism called candida albicans, a common yeast or fungus. Candida is an opportunistic organism that lives in the human digestive tract.

In a healthy gut this yeast is kept in check by the acidity of the environment, healthy bacteria (i.e. lactobacillus acidophilus), and by the proper motility (movement) of the colon.

When conditions change, this organism proliferates and can cause a staggering amount of symptoms that are seemingly unrelated to the digestive tract.

The frequent use of antibiotics in our society is one of the biggest culprits. Antibiotics only target bacteria, so they not only kill the bacteria that are causing your sinus infection, but also the healthy ones in your gut! Lactobacillus acidophilus and Bifidobacterium bifidum are two of the more well known species of beneficial bacteria in our gut, known collectively as probiotics.

Recent research has shown the importance of probiotics in human health. Among many important functions, these beneficial bacteria help to mature our immune system which makes us more robust in terms of susceptibility to infectious diseases as well as allergies. Probiotics also are important to prevent overgrowth of fungus or other pathogenic organisms.

Rather than killing yeast, probiotics actually attach themselves to the lining of the intestines to prevent candida from invading the mucous membrane. These good bugs also create a more acidic (hence the name "acidophilus") environment which also wards off the yeast, which prefers an alkaline surrounding.

The other reason yeast overgrowth is so common in Australia and the US is that these nations are addicted to sugar and simple carbohydrates-the perfect fuel for yeast. Once candida has a foot in the door and continues to be fed on these foods, it starts proliferating exponentially. The surface area of your gut is the size of half a tennis court-imagine that surface being attacked by a microscopic organism!

In addition to your gut, any place where it's moist and warm is a potential yeast breeding ground…sinuses, vaginal tract, throat, and anus are all possibilities. A recent article from Mayo Clinic states that over 90% of recurrent sinusitis is caused by fungus! Frequent antibiotic use therefore only worsens the situation in the long run.

Besides sinus and gut problems, yeast can cause many other symptoms: fatigue, "brain fog," wandering aches and pains, allergies, rashes, gas and bloating, diarrhea or constipation, depression and/or anxiety, and many more.

So what can be done? 1) Stop feeding the yeast: avoid sugar (including natural sugars), white flour and many other wheat products, dairy (contains lactose-a milk sugar), and alcohol. 2) Kill the yeast with natural antifungals. 3) Reestablish normal flora: take a good quality lactobacillus and bifidobacterium. 4) Improve the immunity of the Gut 5) Heal inflammation and improve digestion

The key to eliminating candida is patience! It takes time to clean up that tennis court! On average it takes about 3 months to feel much improved-but it takes 6 months to two years to eradicate the yeast!

(c) 2008 Nirala Jacobi
(07) 3368 1740 Address: 113 Enoggera Terrace Paddington Queensland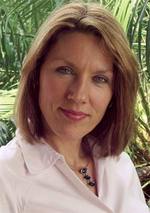 Get Back Your Energy : with Groves Natural Therapies!
Feeling exhausted?
Is your capacity for normal work or activity reduced?
Fatigue is the number one symptom presented to health professionals. With our stressful and often busy lives, most people experience tiredness at some time. There are a number of factors that are associated with fatigue including - overweight, anemia, toxicity, regular colds and flu, trauma, excessive exercise, poor sleep and depression.
How do you address fatigue? The best place to start is with looking at ways to help your body either reducing the stress coming in or change your perception. Our clinical practice demonstrates that when the patient is ready to be well their health improves dramatically, supplementation, dietary and lifestyle recommendations start to make a big difference. What can you do about it? "
You may be able to change yourself talk when you feel tied, to a more positive message, "I am enthusiastic about my life".

Have your blood sugar and blood pressure tested

Reduce your consumption of alcohol, caffeine, refined carbohydrates, and processed foods

Increase your water intake to 2 liters per day to assist with energy and detoxification.

Revaluate your diet to reduce allergenic foods and increase nutrition where required.

Practitioner guidance helps to support you through the decision making process like what nutrients and diets are best suited for your specific condition. Groves Natural Therapies will start the ball rolling and give you $10.00 OFF your first consultation, Ph: (07) 3392 1552 or Make an appointment
Suite 1, 8 Lockhart Street, Woolloongabba QLD
http://www.grovesnatural.com.au/

The Float Centre: Clear Headed, Physically Relaxed & Refreshed!
WHY FLOAT?

So you can eliminate stress, tension & muscle in a simple effortless way.....by floating. "Floating compensates for lack of sleep ... 2 hours in a Float Tank can be more restful & restorative than a full night of sound sleep" Floating is successfully used by athletes to improve performance signficantly & to speed recovery.

HOW DOES IT WORK?
A floatation tank is a special lightweight floatarium designed to remove the effect of gravity. No Noise, No Light, No Feeling of Weight. Entry to the tank is through a light sliding door which you can close or leave partly or completely open. Once inside the tank you rest upon an extremely dense solution of sterile warm water and Epsom salts - a velvety mixture just 10 inches deep,yet so tremendously buoyant, you have no choice but to float - you cannot sink. During this process your muscles relax to a degree not possible under any other circumstance & relief flows through your entire body. Throughout this process stress, tension & fatigue are rapidly released. The benefits include feeling calm & clear headed, physically relaxed & refreshed.

AFTERWARDS You will feel so calm & contented you won't feel like rushing back to the real world straight away. Allow yourself an extra 10 minutes to sit & enjoy the experience in our lounge.

REASSURING FACTS
Complete Privacy is assured. You float in your own private Float room, in your own tank. You are in total control of this tank and can leave it at anytime you like during the float. Floating in a tank does not feel claustophobic. Tanks are very roomy, lightweight & well-ventilated. The door of the tank can be left open while you're getting used to the process & a soft light may also be left on if you are not comfortable with total darkness. Rest assured you will feel perfectly comfortable.

SAFE & HYGIENIC
The high salt concentration in the tank makes the water so dense it's like the DEAD SEA and anyone, no matter how heavy they are, will float. The salt content also keeps the water sterile, along with an automatic filtration cycle after each session.

FLOATAGE
Our most popular product is a "FLOATAGE" a combination of a Float & a Massage. A floatage combines either a 1/2 hour or a 1 hour massage with a regular 50 minute float. A Floatage can be described as a mini holiday - two hours of pure relaxation and recuperation.

INTRODUCTORY OFFER 1 hour float session $25.00. valid Monday - Friday 9am - 3pm Contact 07 3366 7050 clickhere for more details - Located in Ashgrove!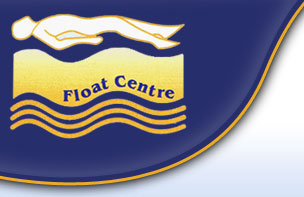 Introductory Offers: Mothers Day Ideas!
Check out these great offers from South East Qld's finest health and beauty businesses! - simply click the link and fill out the contact form,
Nirvana Rejuvenation Spa & Hair Salon (Lutwyche)
Winter Warm Up Package Package – Save $96 Treat Yourself Rebalancing Facial $95.00 Deluxe Hand Mask $25.00 Shampoo & Blow Dry $35.00 Neck & Shoulder Massage $35.00 Total $195.00 !"YOU PAY ONLY" $99 ( Please fill out the contact form on the page)
Medical Spa - Appearance Medicine Clinic - (Brisbane City) Free consultation for Laser Hair removal with Class IV Medical Laser (All Laser therapists are registered and certified with Queensland Health and Radiation) + 30% off 1st Treatment for Brazillian/Bikini/Underarms. These specials are not valid with any other offers.! ( Please fill out the contact form on the page)
Irridessence(Fortitude Valley)
40% off the full price of certain treatments(conditions apply) offer is available to the first 20 people who mention this ad!
( Please fill out the contact form on the page)
more specials at www.myhealthspecials.com.au
Nourishedmagazine.com.au:How to Restore Digestive Health!
by Jordan Rubin
Chronic disease wreaks havoc on the American populace. One million Americans suffer from AIDS; eight million have cancer, and twelve million battle heart disease. However, there is one disorder that afflicts more individuals than the combined total of all of these other potentially deadly disorders, and, surprisingly, it is rarely mentioned. Thirty-eight million Americans are victims of digestive disorders, including Crohn's disease, ulcerative colitis, diverticulitis, celiac disease, IBS, constipation, diarrhea, GERD, candida and food allergies. . MORE....

Brought to you by www.nourishedmagazine.com.au
Short and Sweet:Mozzarella Chicken with Garlic Butter Spinach!
Ingredients
80g Australian butter 4 chicken fillets 100g semi-dried tomatoes 4 slices Australian mozzarella cheese 400g baby spinach leaves 2 cloves garlic, crushed freshly ground black pepper, to taste
Method
1. Melt half the butter in a large non-stick frypan and pan-fry chicken fillets on both sides over medium heat until cooked through. Leaving chicken in the pan, top with semi-dried tomatoes and mozzarella cheese. Cover and cook until mozzarella has melted. Remove and keep warm. 2. Add remaining butter, spinach leaves, and garlic to the pan and cook for 1-2 minutes or until spinach has wilted. 3. Place buttered spinach onto serving plates and top with mozzarella chicken. Serve sprinkled with pepper. Notes Try making this dish with Australian cheddar cheese if mozzarella is unavailable.
Laughter is the best medicine!
What Colour is a Burp?
Burple!
I would fly you to the moon and back if you'll be . . . if you'll be my baby. ~ From a song by Savage Garden ~
For a Good Cause: Why Support Loud Shirt Day Friday May 16!
Your involvement in Loud Shirt Day, will raise vitally needed funds to help deaf children across Australia reach their listening, language, and speech potential so that they may integrate into their local community, school and the hearing world.
http://www.loudshirtday.com.au/
BACK ISSUES OF NATURALLY HAPPY
In the next issue of "Naturally Happy"
If this link doesn't work please email info@myhealthspecials.com.au
My Health Specials provides this information for your personal education and enrichment. Information provided should not be used for diagnosing or treating a health problem or disease. Nor should the information replace the advice of your health care practitioner. Always seek professional advice if suffering an illness. My Health Specials Pty Ltd and all parties involved in the conception, production, ongoing maintenance and operation of Naturally Happy accept no liability and no responsibility for any damage whatsoever arising from or in connection to your use or operation of the website or information contained in this e-magazine.