NEW Goji- Super Berry: A Superfruit exploding onto the World Stage!
The last few years have seen the emergence of several 'superfruits' - fruits that possess unique properties that help the body in many ways.

The original superfruit that became available to a global market was Noni. Goji is another of these 'superfruits' that has exploded onto a world stage.

The Goji Berry is very new to the Australian consumer. However, Goji is renowned in Asia as one of nature's most nutritionally dense foods. Goji is one of the most popular tonics used in Chinese Traditional Medicine. In TCM terms, goji berries are sweet in taste and neutral in nature; they act on the liver, lung and kidney channels and enrich yin.

Modern research has produced over 72 studies on Goji. A lot of the research is focused around the unique polysaccharides found in Goji. Polysaccharides are attracting a lot of interest for the role they play in cellular communication.

Antioxidants

Analysis of dried goji berries show that they have good levels of antioxidants as measured by the ORAC test. Results from The Brunswick Laboratory in USA shown in the graph opposite are confirmed by testing of Tree of Health goji berries at Southern Cross University (Lismore). The carotenoids in goji berries contribute over half of the ORAC score.

There is a lot of interest in antioxidants these days because of the role they play in quenching or neutralizing free radicals in the body.

There is increasing awareness that whole foods high in antioxidants provide a more effective way for the body to absorb and utilize antioxidants.

CHECK OUT THE NOVEMBER SPECIALS ON GOJI BERRIES FROM TREE OF HEALTH www.treeofhealth.com.au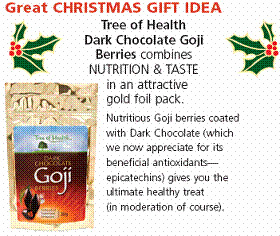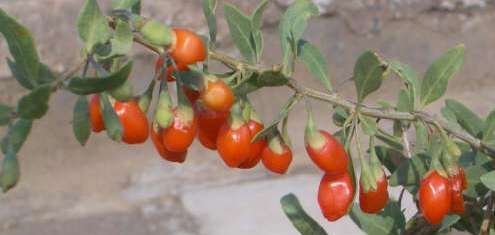 Salt for Life 100% Himalayan Salt & Salt Products: The Purest Salt in the World!

Unprocessed, untainted and containing 84 minerals and elements necessary for optimal cellular activity. Feed your body by either using the edible salt, the bath salts or making a brine solution. Use the tealight holder to create a cosy environment and combat the emissions from electrical appliances. Try using the natural salt bar as an exfoliant or an alternative to chemical based deodorants.

Call us to place an order and mention the newsletter and you will receive -

1 x 600g edible salt 1 x 1.5kg Bag Bath Salt 1 x 'Deodorant' Bar 1 x Shaped Tealight Holder

Total Value $44 for just $30! (plus postage)
Order two packs and postage is FREE!
Delivery Nationwide
or drop into
9 First Avenue Maroochydore QLD 4558 Phone: +61 7 5479 0746
THE PERFECT GIFT!
http://www.coastalwellbeing.com.au

Who Wouldn't Want to have Good Skin and a Healthy Body?: Check out Bio Beauty Health Clinic on the Gold coast!
Colour Photo Modulation has changed the face of skin & body care
How well do you take care of yourself? If your good intentions only last for a short time - you need the ease of light therapy. It's easy just point and shoot - Do it while watching TV. Even if you don't believe it - It will still work for you! Photo Modulation (light therapy) uses the full spectrum of colour rays to heal and prevent signs of ageing and relieve arthritic pain At Bio-Beauty Health you will find the latest holistic health & beauty therapy and products. We welcome both men and women to experience health and wellness through specialised services and products such as:-

Photo Modulation- skin rejuvenation; collagen production; pain relief
Beauty Therapy - Using herbal skin care & Myotherapy
Ortho Bionomy - Special body balancing therapy
Kakadu Juice - The first 100% All Australian bush food formula
Cellfood - Delivers Oxygen & minerals to cells. Has 78 minerals;34 plant enzymes;17 amino acids; Cell Oxygenating;- makes 22ltrs $49.50
Cellfood Gel - Oxygen Gel for: wrinkles; stretch marks; sun spots; rashes; acne; promotes a youthful complexion $52.50 (We do mail outs)
Gotu Kola Healing Balm -used for acne, burns, bruises, ageing, nappy rash

We invite you to stop the world and get off - and indulge in the full relaxation and pampering that you deserve. Enjoy a cup of herbal tea, crystal healing while you bask under the healing lights & colours. We focus on stress reduction to enrich your life and treat the skin & body holistically.

Special offers: 1. Spend $75 on any service or product and receive a FREE Ortho Bionomy treatment valued at $45 2. Mention MyHealthSpecials to receive a full Light & Colour Session valued at $55


We are conveniently located at Helensvale Nth. Gold Coast Qld (close to Movie World) Phone: 1300 88 40 46 or (07)5580 5744 http://www.beautyhealthsupply.com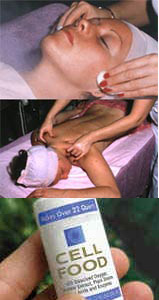 Massive 60% off Wholesale Price for Pedicure Sandles: end of line Stock - Wholesale orders only!
Stylish and practical, a great point-of-sale item at reception for pedicure clients who don't have the appropriate footwear. Each strap can be placed flat on the ground to allow the foot to sit on top and carefully replace the straps without having to touch your toes at all.

Shoe: Soft Plastic, Tread Sole, and Buckle Strap
Colour: Clear Silver
Sizes: 7 Wholesale:$4.20 LESS 60% OFF
Sizes:,8,9,10. Wholesale: $7.00 Less 60% OFF
Code: Pedi

Limited Stock, Offer available until 24th December.
Dry Body Brushing assists with Arthritis

BODECARE WELLNESS AND BEAUTY PRODUCTS
Relax and unwind with Bodecare's range of traditionallycrafted well-being and spa products. Bodecare has an extensive range of natural bristle brushes for face, body, nails and feet, as well as classic designed spa accessories. Bodecare's brushes are traditionally crafted with natural materials, timber handles and plant brush bristles. Bodecare's dry skin brushes are a wonderful body treatment for exfoliating skin, promoting skin beauty and stimulating the lymph stream. It is a traditional practice, which positively impacts the entire body.
Testimonial
" Greetings Jodie How the body brushing has improved my health.

After a goods nights sleep and before showering I body brush for at least 15 minutes the immediate benefit is a loosening of all joints from fingers to toes and between. This becomes more important as I grow older.

As I brush, my head clears and a feeling of well being not just skin deep envelops me. During the day I can return to that well being.

Brushing keeps my skin well toned, elastic and clear. Now in my seventies I put much of that down to having persisted with body brushing for many years.

For me body brushing is as natural as teeth brushing I enjoy the lift it gives me.

I use brushes of different materials eg soft for face and stiff for soles of feet and apply different pressure." Arno Struzina
Call Jodie for sales enquires : 0438 946 670 or visit http://www.bodecare.com/
Introductory Offers: Pilates, Massage & Fertility!
Check out these great offers from South East Qld's finest health and beauty businesses! - simply click the link and fill out the contact form,
Purely Nails & Beauty (Cannon Hill)
Bring a friend for any pampering package, massage or facial and receive the 2nd appointment 1/2 price! ( Please fill out the contact form on the page)
The Pranic Healing Centre (New farm) Receive a 1.5 hour session for the cost of 1 hour. ! ( Please fill out the contact form on the page)
Fertility Matters (Holland Park)
Free Cellular Health Test for new clients, valued at $25.
( Please fill out the contact form on the page)
GIFT VOUCHERS AVAILABLE for Health, Fitness and Beauty available at,
Nourishedmagazine.com.au: The Moon of Making Fat!
by Jessica Prentice
Our Agrarian ancestors knew a thing or two. Like when the beasts were prime for eating and how to store their bounty. Jessica Prentice recaptures the lore of ancient American people and their pastoral conquerors. This cycle of the moon traditionally saw us hunting wild beasts or slaughtering farm animals in the numbers, preparing dried meats and storing fat. . MORE....

Brought to you by www.nourishedmagazine.com.au
Short and Sweet:Canteloupe Crusher!
Ingredients
Serves 4
1 small cantaloupe (750g) 1 1/2 cups Australian vanilla ice cream, softened cinnamon
Method 1. Puree cantaloupe until smooth. 2. Add ice cream and a shake of cinnamon and blend until light and fluffy. 3. Serve immediately in tall chilled glasses.
Laughter is the best medicine!
Bill Gates' Advice to Students - TRUE STORY!
Love him or hate him, he sure hits the nail on the head with this! Bill Gates recently gave a speech at a High School about 11 things they did not and will not learn in school. He talks about how feel-good, politically correct teachings created a generation of kids with no concept of reality and how this concept set them up for failure in the real world.
Rule 1: Life is not fair - get used to it! R
Rule 2 : The world won't care about your self-esteem. The world will expect you to accomplish something BEFORE you feel good about yourself.
Rule 3 : You will NOT make $60,000 a year right out of high school. You won't be a vice-president with a car phone until you earn both.
Rule 4 : If you think your teacher is tough, wait till you get a boss
Rule 5 : Flipping burgers is not beneath your dignity. Your Grandparents had a different word for burger flipping: they called it opportunity.
Rule 6: If you mess up, it's not your parents' fault, so don't whine about your mistakes, learn from them.
Rule 7: Before you were born, your parents weren't as boring as they are now. They got that way from paying your bills, cleaning your clothes and listening to you talk about how cool you thought you were. So before you save the rain forest from the parasites of your parent's generation, try delousing the closet in your own room.
Rule 8: Your school may have done away with winners and losers, but life HAS NOT. In some schools, they have abolished failing grades and they'll give you as MANY TIMES as you want to get the right answer. This doesn't bear the slightest resemblance to ANYTHING in real life.
Rule 9: Life is not divided into semesters. You don't get summers off and very few employers are interested in helping you FIND YOURSELF. Do that on your own time.
Rule 10: Television is NOT real life. In real life people actually have to leave the coffee shop and go to jobs.
Rule 11: Be nice to nerds. Chances are you'll end up working for one
"Guard well your spare moments. They are like uncut diamonds." alph Waldo Emerson
For a Good Cause: Why Support Adopt A Pet?
Choosing the right pet for you is fun, but takes time, planning and lots of research. You need to consider very carefully both your needs and the needs of any animal that comes into your life; for example, how much time you can spend for exercise, how much space you have and how much you can afford to pay for food, toys and possible vet bills. To make this process easier, the RSPCA has introduced Adoptapet, a national website that lets you view some of the animals waiting adoption at RSPCA shelters across Australia.
http://www.adoptapet.com.au/about/
BACK ISSUES OF NATURALLY HAPPY
In the next issue of "Naturally Happy"
If this link doesn't work please email info@myhealthspecials.com.au
My Health Specials provides this information for your personal education and enrichment. Information provided should not be used for diagnosing or treating a health problem or disease. Nor should the information replace the advice of your health care practitioner. Always seek professional advice if suffering an illness. My Health Specials Pty Ltd and all parties involved in the conception, production, ongoing maintenance and operation of Naturally Happy accept no liability and no responsibility for any damage whatsoever arising from or in connection to your use or operation of the website or information contained in this e-magazine.