Royal Life Endorsed Swim Schools:Safe, Fun and Friendly!
It's no secret that Queensland enjoys one of the best outdoor lifestyles in the world with our great climate, fantastic beaches and backyard pools to enjoy.

However with 265 people drowning in Australian waterways during the 2005/2006 period, including 37 children between the ages of 0-4years old, we're reminded just how important it is for every child to be equipped with swim and survival skills.

Summer is nearly upon us, some children might have lost confidence in their ability over the winter. To help your little one with their swimming skills Belgravia Leisure Centres offer a comprehensive Learn to Swim Program officially endorsed by the Royal Life Saving Society. Our program offers swim & survival skills whilst also focusing on swim technique.

Our programs are conducted in a safe, fun and friendly environment with heated pools all year round, and classes spanning from Introduction to Water, for small babies, right through to adult level stroke correction. All our instructors are fully qualified Austswim certified.

There may come a time when these water skills save your little ones lives and become the best investment you ever made.

Royal Life Endorsed Swim Schools operated by Belgravia Leisure:

Albany Creek Leisure Centre 3264 9900
Lawnton Aquatic Centre 3285 1770
Pathways Leisure Centre 3886 2022
Dayboro Swimming Pool 3425 1463
Murrumba Swimming Pool 3886 5433
Ferny Hills Aquatic Centre 3351 1338
The Benefits of a Health Retreat:Getting Away to Camp Eden!
A holiday at a Health Retreat is the ultimate stress-free holiday.

Sometimes we work too hard and are so busy taking care of everyone else's needs we forget our own. We need to take time to put ourselves first, take some well deserved 'time-out', allow ourselves to be pampered and most importantly have some fun! When we do this we are healthier, happier and more productive and of course…wonderful to be around…so everyone benefits!

A stay at a Health Retreat is perfect for the overworked psyche. The seclusion from the outside world - no mobile phones; no television; no radio; no newspapers; no traffic; no noise just the freedom to slow down and stop; to listen to the sounds of nature; to reflect; to contemplate and be in the spirit with what is around you; a chance to reconnect with yourself, surrender your old perceptions and see yourself with fresh eyes - these are just some of the benefits you will feel when you discover health retreats.

There is no need to plan and organise anything as all the planning is done for you. A personal consultation will customise your programme allowing you to plan your levels of participation and relaxation during each day of your stay.

You will be encouraged to get active, increase cardiovascular fitness, strengthen muscle and improve overall health - and the benefit of participating is that you will feel great.

The cuisine at a health retreat means surrender to an unhealthy diet, but the benefits of healthy eating is a nourishing feast for your body and you don't have to do the cooking!

To heighten energy flow while relaxing the mind or pamper and rejuvenate your body you can choose from a myriad of treatments that will leave you totally renewed and reinvigorated.

Health retreats will help you to introduce discipline, motivation and knowledge on how to improve your diet and fitness lifestyle and most guests who have attended a health retreat end up addicted and return time and again.

All heath retreats are not the same and may vary from stay duration, intensity, cuisine, activities and spa treatments on offer.

Camp Eden Health Resort, Australia's longest-established holistic health resort, has been described as a 'place of inspiration'. Set in a stunning natural ecologically sensitive environment of 290 acres of tropical rainforest a real sense of community and purpose pervades Camp Eden. Camp Eden's vision is to have their guests leave truly inspired to make positive and permanent changes in their lives that will lead to greater levels of happiness and health.
1800 074 157

How Good or Bad are You at Taking Care of Yourself?: Check out Wings Health Spa on the Gold coast!
How good or bad are you at taking care of yourself? Think you can have a better quality of life? Do your best intentions only last until Monday night? Those who are most adamant about not "needing help" are often the most pleasantly surprised at the remarkable changes that can be achieved when they do reach out!

Wings Health Spa is a unique wellness centre where you can find holistic health, beauty and fitness all within the tranquil setting of a purpose built luxury day spa. Wings Spa welcomes both men and women to experience complete health and wellness through specialised services such as Myotherapy and Naturopathy, Personal Fitness Training and highly advanced Beauty Therapy treatments. We have amazingly affordable spa and gym membership packages that includes a Points Incentive Club through which you can be rewarded for taking good care of yourself!

Find yourself immersed within the fragrances of aromatherapy oils and relaxing sounds in our private treatment suites. This haven will allow you to let go of the daily stresses of life and indulge in the full relaxation and pampering that only a luxurious spa can provide! Enjoy the hydrotherapy spa pool and steam room or step straight from our rain shower into a warm robe and enjoy a cup of herbal tea. You're welcome to stay for as long as you like!

Wings Naturopath Siobhan Griffin brings a long list of modalities to the spa, as well as a touch of spirituality. Siobhan describes Naturopathy as a method of healing that employs various ways to empower an individual to achieve the highest possible level of health. Naturopathy aims to address the whole person by understanding that the body and mind are interconnected. These principals are also beautifully complemented by Myotherapy.

At Wings Spa we promote better health by taking an integrated approach to treating underlying causes of disease or ill health, not just the symptoms. Our focus can be on diet, exercise, lifestyle evaluation and stress reduction. Recommended therapies may include herbal medicine and supplements, remedial massages, coaching, a realistically achievable eating plan or a custom fitness program. Enriching your life is our pleasure!


special offers
1. Spend $100 with us on any service and receive a FREE 1/2 hour facial valued at $55!
2. We will completely eliminate the joining fee for your Gym Membership if you mention MyHealthSpecials. Save $85. Book in today for your FREE personal training session! ( call or contact us via the form below)
Cnr Fern Street & Gold Coast Hwy Surfers Paradise Gold Coast Queensland
(07) 5526 7000
Living in Love: Creating Extraordinary Relationships!
Wouldn't it be amazing if you could create the kind of love and relationship that is absolutely extraordinary - and keep that relationship strong, vibrant, alive and growing for as long as you wanted?

What if you could take your existing relationships and be able to make any problems or challenges virtually disappear and create more love and connection in those relationships than you ever dreamed was possible?

No matter what your relationships have been like in the past, start getting excited because when you being using the strategies you will learn in the 'Living In Love' seminar, you'll be able to attract and keep the relationship you want.

Once you learn these ideas, you'll be able to let go of whatever has been holding you back and open up to new possibilities. You'll also be on your way to deeper, more connected and more fulfilling relationships, as well as a better life - in almost no time. And with less effort and more ease than you thought possible!

If you are single and wanting to attract the love you desire into your life, or currently in a relationship that you would love to make extraordinary - this event is for you!

In this 4 hour, life changing event you will:

Fine tune your 'relationship attractor factor'
Learn how to be in a strong relationship with yourself
Discover your limiting blocks around your relationships and release them
Integrate your masculine and feminine energies
Tap into a shared dynamic of energy, passion and inspiration
Gain more self confidence and more self love so that you have more to share with your partner
Break through to a of level of relationships that you never dreamed was possible

Seating in strictly limited, so book now by calling us on 3902-0005 or email info@bmsfusion.com
Date: Sat 24th November 2007
Venue: Cannon Hill, Qld
Time: 1pm - 5pm
Cost: $49 per person, or $79 per couple

All clients of BMS fusion are FREE when you bring a new friend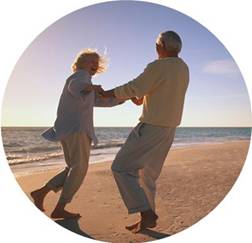 Introductory Offers: Pilates, Massage & Fertility!
"Discover How You Can Explode Your Wealth and Personal Success By Unlocking The Modern-Day Secrets, Tools and Techniques From Some of Australia's Leading Wealth Creation Masters……For A Limited Time My Health Specials Customers Can Claim Tickets To this Exclusive Event, Valued At Over $997.00 Each - for only $97! The link that you will need to direct people to is: http://www.ThinkandGrowRich.net.au/mhs
Check out these great offers from South East Qld's finest health and beauty businesses! - simply click the link and fill out the contact form,
Well & Wise Chiropractic and Massage( Grange)
$30 Initial Chiropractic Consultation & Examination.. Save $40 (normally $70).
·$30 Initial Chiropractic Consultation & Examination for Children under 15 years of age..Save $30 (normally $60).
·Half Hour Massage $30 (save $10)
·One Hour Massage $55 (save $13)
·90 Minute Hot Stone Massage $75 (save $20) ( Please fill out the contact form on the page)
BTC Pilates & Yoga Studio (Kelvin Grove) Try it FREE! ( Please fill out the contact form on the page)
Fertility Matters (Holland Park)
Free Cellular Health Test for new clients, valued at $25.
( Please fill out the contact form on the page)
more specials at www.myhealthspecials.com.au
Nourishedmagazine.com.au: Walk Against Warming!
Sunday, 11 November 2007
Australia's community day of action on climate change will be held on the Sunday 11 November 2007 - two weeks before the 2007 federal election. Show the Australian Government you support courageous action on climate change. Unite with thousands of other Australians and be the voice for our planet and for our children's future. GET INVOLVED! MORE....

Brought to you by www.nourishedmagazine.com.au
Short and Sweet:Eggplant, Bocconcini and Basil Spirali !
Ingredients
1 tablespoon olive oil 2 cloves garlic, crushed 1 onion, diced 1x 700ml bottle tomato passata* salt and freshly ground black pepper, to taste 500g packet spirali pasta 1/4 cup grated Australian parmesan 1 x 200g tub Australian milk cherry bocconcini 100g char-grilled eggplant slices, cut into strips 100g pitted black olives 1/2 cup fresh basil leaves, torn extra virgin olive oil, for serving
Method
1. Heat oil and sauté onion and garlic until softened. Add passata, simmer for 5 minutes and season to taste. 2. Cook pasta in salted boiling water until al dente, toss with tomato sauce and parmesan cheese. 3. To serve, divide pasta between serving plates and top with eggplant, olives, torn bocconcini and basil leaves. Drizzle with olive oil and black pepper. Handy Hints * Passata also known as sugo, is an Italian tomato cooking sauce, found in supermarkets and delicatessens.
Tip: To make this meal even faster, use a pre-prepared tomato pasta sauce. Char-grilled eggplant slices can be purchased from supermarkets and delicatessens. .
Laughter is the best medicine!
Fishing License
A couple of young boys were fishing at their special pond off the beaten track. All of a sudden, the Game Warden jumped out of the bushes. Immediately, one of the boys threw his rod down and started running through the woods like a bat out of hell. The Game Warden was hot on his heels. After about a half mile, the young man stopped and stooped over with his hands on his thighs to catch his breath, so the Game Warden finally caught up to him. "Let's see yer fishin' license, Boy!" the Warden gasped. With that, the boy pulled out his wallet and gave the Game Warden a valid fishing license. "Well, son," said the Game Warden, "you must be about as dumb as a box of rocks! You don't have to run from me if you have a valid license!" "Yes, sir," replied the young guy, "but my friend back there, well, he don't have one."
Energy and persistence conquer all things." -- Benjamin Franklin, Inventor
For a Good Cause: Why Support Adopt A Pet?
Choosing the right pet for you is fun, but takes time, planning and lots of research. You need to consider very carefully both your needs and the needs of any animal that comes into your life; for example, how much time you can spend for exercise, how much space you have and how much you can afford to pay for food, toys and possible vet bills. To make this process easier, the RSPCA has introduced Adoptapet, a national website that lets you view some of the animals waiting adoption at RSPCA shelters across Australia.
http://www.adoptapet.com.au/about/
BACK ISSUES OF NATURALLY HAPPY
In the next issue of "Naturally Happy"
Pranic Healing!

Tree of Health!

Coastal WellBeing !

Proactive Therapy !

Introductory Offers!

nourished.com.au!

Short and sweet!
If this link doesn't work please email info@myhealthspecials.com.au
My Health Specials provides this information for your personal education and enrichment. Information provided should not be used for diagnosing or treating a health problem or disease. Nor should the information replace the advice of your health care practitioner. Always seek professional advice if suffering an illness. My Health Specials Pty Ltd and all parties involved in the conception, production, ongoing maintenance and operation of Naturally Happy accept no liability and no responsibility for any damage whatsoever arising from or in connection to your use or operation of the website or information contained in this e-magazine.