Fitness Xpress: Specialists in Weight Training Equipment !
The worlds #1 Selling leverage home gym is here, Qld only Powertec Dealer Fitness Xpress stock a full range of exercise equipment and specialize in weight training equipment for home and studio applications. What sets Fitness Xpress apart from other exercise equipment retailers is that our home gym equipment is of high quality, functional and affordable.

Fitness Xpress is the Qld Reseller of Ironmaster and Powertec, both market leaders in the US weight training equipment market. If you have looked at home gyms in the past and have not been impressed you must check out our range of strength equipment.

Fitness Xpress has Multi Gyms with weight load capacities up to 500lbs! Power Racks and Self Spotting Machines (similar but better than a smith machine) rated to 1000lbs. If you are restricted on space check out the Ironmaster range - with their adjustable dumbbell and bench system you can do a complete free weight workout in a confined amount of space. For serious weight training you can deck out your home gym with single station plate loaded leverage machines for a fraction of the cost of commercial weight training equipment. Fitness Xpress ships Australia wide so let us know your budget, space constraints and training level/preference and we can advise on the home gym equipment that will best suit your needs. We are constantly expanding our range of fitness equipment so please stop by to check out our latest range - if there is any exercise equipment not listed that you are interested in please contact us on 1300 917 222
If you are in Brisbane come to our new gym equipment warehouse at Unit 2/ 172 Redland Bay Rd, Capalaba Qld. We have the Ironmaster, Powertec and Bodymaker strength equipment all on display. Sam's Fitness has a huge range of weight training accessories, attachments and plates. In fact we believe we have the largest display of strength equipment in Brisbane, if not Australia. clickhere for details or call 07 3261 1249
110% Price Guarantee FitnessXpress.com.au values you as a customer and wants you to have the best price available. If you happen to find a lower online price, and meet the terms and conditions below, FitnessXpress.com.au will not only give you 100% of the difference, but an EXTRA 10% on top of it – That's 110% of the difference! Happy Shopping!

http://www.fitnessxpress.com.au
Belle Affair Skin Therapy & Day Spa:Offering Excellence on the North Side!
Belle affair skin therapy and day spa aims to offer excellence - in professional care, quality products and ambient treatment rooms. Located in Albany Creek, belle affair has all the city spas do and more. Our highly qualified professionals, wide ranging services, private up-market, rooms one-on-one care and easy parking are just a few of the things that keep our many clients coming back again and again.

Since its establishment in 1992, belle affair has become a local institution. Babies come for their ears pierced, while their mothers and grandmothers come to enjoy everything from gel overlays for toes to effective anti-ageing treatments. Men are also pampered form head to toe.

The spas comprehensive treatment menus includes facials, herbal peels microdermabrasion, facial and body waxing, massage - including hot and cold stone massage and hydro-therapy massage, eye treatments - including eyelash perming and eyelash extensions, indulgent spa packages, manicures and pedicures, a myriad of sensory body wraps/cocoons in the wet room, ear piecing, electrolysis, diathermy, skin tag removal, spray tanning, formal make up and other tailored-made treatments to suit individual needs.

Detoxification healing and weight loss are now specifically addressed with the Formostar Infrared Body Wrap. You can burn up top 1200 calories during a 50 minute session -while lying down.

Belle affair is well know for its gift certificates. An experiential gift lends its self to happy memories and the same can be said for group bookings. Mothers and daughters, friends, hens, corporate groups etc have all enjoyed pampering at belle affair.

In our 'haven of tranquility' we use the very best quality products: Thalgo, Skin Ceuticals and Maja International form our skin care range. We really do get results for real people. We also use top-of-the-range technology to cater to our clients' needs.

Our visiting specialists include a cosmetics doctor for Botox, Restilian and Collagen injections and an Intense Pulse Light Technician for permanent hair removal and skin rejuvenation.

For further information call 3264 1533
720 Albany creek Road Albany creek 4035
http://www.belleaffair.com.au/
Introductory Offer
Want to lose weight and detox at the same time? For fantastic results we invite you to experience the Formostar Infrared Body Wrap.**

Formostar Infrared body wrap: 10 sessions for only $500! (Please mention this special offer when booking.)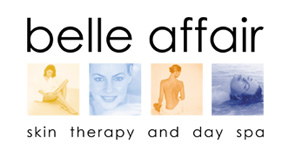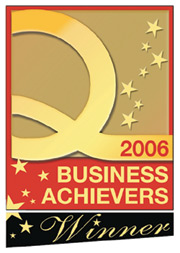 Best Weight Loss Results Need Counselling: The Natural Way!
Have you ever gone on a diet with the attitude of 'I'm really going to do it this time' only to find yourself eating chocolate within the first three days? Making the decision to lose weight is great but it has been scientifically proven that you will increase your chance of actually being successful if you have somebody to support you every step of the way.

Study results on weight loss found that those who were losing weight and receiving counseling lost more weight than those who had no counseling at all. This breakthrough study, which was conducted over a 6-month period by the School of Public Health at the University of North Carolina USA in 2006, proves exactly whatThe Natural Way has always believed - the support provided by our weight loss consultants gives our clients the best possible chance at success.

Sue Raward, spokesperson and naturopath for The Natural Way says, "While our eating plans, all natural formulations and Healthy Living Programme are important for our client's goal weight attainment, the support from their consultant is absolutely invaluable. Our professional weight loss consultants are totally committed to the success of each and every one of their client's and will educate, coach and motivate them all the way to their goal."

Sue continues, "In addition to the private weekly consultations the client receives, they are encouraged to phone the consultant at any time if they feel they need any additional support or encouragement. The best part about this is that the consultant's expertise is totally free of charge - we do not have any consultation fees. The client really receives the consultant's support free of charge throughout the duration of their The Natural Way weight loss programme"

Past clients of The Natural Way are unanimous in agreeing that the consultant's support and motivation is a big part of their success. Jill Hibbert, a busy mother of 5, lost 33.2kg in 35 weeks and feels her consultant crucial for her goal weight success. Jill says, "My consultant Gill made me feel so comfortable from the first visit. Without her support and the support from my family, I could not have done this."

If you are tired of trying to lose weight unsuccessfully, maybe it is time you sought the help and professional support from a The Natural Way weight loss consultant. Phone 1300 NATWAY / 628 929 for a Free no-obligation weight-loss assessment and receive our exclusive recipe book valued @ $25 when you start on the programme. This offer is only available for NEW Clients that start on the full programme, including Healthy Living, and is valid until 31st December
Holistic Dentistry: A Natural Way to Smile!
Holistic dental treatments focus on patient individuality using a team approach with other orthodox and alternative practitioners to attain optimal wellness.

Informed choice 21st Century tests hair analysis and dental material bio-compatability testing) nutitional medicine, surgical counselling and a host of supportive programmes. such as and referral to respected alternative and conventional specialists.


The Features and Benefits

The Features and Benefits of our practice are based on a fundamental caring for your comfort, safety and long term health. These include:

o Comfortable, clean, attractive waiting & treatment areas
o Aromatherapy, Rescue Remedy and other safe Homeopathic Remedies
o Natural eye contact and personable rapport with dentist and staff
o Comprehensive consultation & review of your medical/dental history
o Hygienist - An essential component of a 21st Century holisitic dental practice.
o Full oral examination for tooth decay, gum disease, soft tissue lesions and muscular imbalance,
o Examination for TMJ problems causing headaches, neck pain, discomfort.
o Examination for evidence of leaking or failing fillings, amalgams and other toxic metals.
o Examination for disharmonious galvanic combinations (gold and amalgam together, gold crowns over amalgam, excess metallic content).
o Drug free relaxation technique (Little Calm Machine).
o Safe amalgam removal protocol. All efforts are made to reduce exposure to both patient and staff from the heavy metal neurotoxic mercury vapour.
o Rubber Dam used routinely.
o If required / agreeable with patient, low exposure x-rays.
o A full briefing and choice in treatments for serious or chronic infections.
o Nutritional counselling involving dietary recommendations and if needed supplementation used as preventive treatment o In chair movie show during extended treatments.
Dr. David Cowhig of Queensland Holistic Dental, is an Anglo-Irish dentist, trained at Kings College Dental School in London. He was Resident for oral surgery and restorative dentistry. Though trained in orthodox dentistry, David discovered holistic dentistry early in his career, and immediately was convinced he could serve patients more effectively with this whole-body approach.
http://www.holisticdentistry.com.au/
Phone: 07 3221 4632
Queensland Holistic Dental Location: First Floor Bowman House, 276 Edward Street, Brisbane, 4000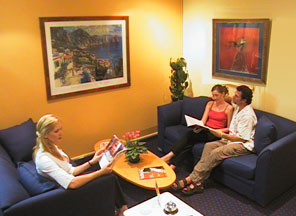 Introductory Offers: Pilates, Massage & Fertility!
Check out these great offers from South East Qld's finest health and beauty businesses! - simply click the link and fill out the contact form,
Well & Wise Chiropractic and Massage( Grange)
$30 Initial Chiropractic Consultation & Examination.. Save $40 (normally $70).
·$30 Initial Chiropractic Consultation & Examination for Children under 15 years of age..Save $30 (normally $60).
·Half Hour Massage $30 (save $10)
·One Hour Massage $55 (save $13)
·90 Minute Hot Stone Massage $75 (save $20) ( Please fill out the contact form on the page)
BTC Pilates & Yoga Studio (Kelvin Grove) Try it FREE! ( Please fill out the contact form on the page)
Fertility Matters (Holland Park)
Free Cellular Health Test for new clients, valued at $25.
( Please fill out the contact form on the page)
more specials at www.myhealthspecials.com.au
Nourishedmagazine.com.au: Soul Food Web Saving Our Soils!
by Adrian Woodman
Ever thought that soil is our Savior? Here is the proof. Adrian Woodman's introduction to the wonderful microscopic world of soil will inspire you to get down on your hands and knees in the garden and marvel at her delights.. MORE....

Brought to you by www.nourishedmagazine.com.au
Short and Sweet:Parmesan Crisp Biscuits!
Makes 36 biscuits
Ingredients 1 1/2 cups plain flour 1/2 teaspoon paprika 1/8 teaspoon cayenne pepper 150g Australian butter, cubed 120g freshly grated Australian parmesan cheese 2 egg yolks, beaten
Method 1. Place flour and spices in a food processor and process for 5 seconds. Add butter, cheese and egg yolks and process until mixture just comes together. 2. Remove and knead lightly. Roll dough out between two sheets of baking paper and cut into shapes (Christmas trees, stars, bells). Place on baking paper lined baking trays. Bake at 180°C for 12 minutes.
Laughter is the best medicine!
"Is The Dog Dead?"
A woman took her dog to the vet "Doctor," she said, "I think my dog is dead". The doctor laid the dog on the table and reached down and took a cat out of a box. The cat walked all over the dog and the dog didn't move. "Yes, your dog is dead," says the doctor. "How much do I owe you?" the lady asks. "$345," says the doctor. "$345!!?" the lady asks. "Yes. $45 for the office visit and $300 for the cat scan."
"Successful people are always looking for opportunities to help others. Unsuccessful people are always asking, "What's in it for me?"" -- Brian Tracy, Author
For a Good Cause: Why Support Best Friends Rescue?
Best Friends Rescue is a non-profit registered charity that rescues and rehomes abandoned and unwanted dogs and cats in Brisbane on the Gold Coast and surrounding areas in Queensland Australia .. Most of our animals are saved from death row in Council Pounds while others have been surrendered to us .. We are 100% No-Kill and as we do not yet have a shelter our animals live with foster carers until the perfect home is found .. This service runs successfully because of our dedicated wonderful volunteer foster carers .. volunteers and supporters.
http://www.bestfriendsrescue.com/
BACK ISSUES OF NATURALLY HAPPY
In the next issue of "Naturally Happy"
Wings Health Spa!

Qlink!

Camp Eden!

Belgravia Leisure !

Introductory Offers!

nourished.com.au!

Short and sweet!
If this link doesn't work please email info@myhealthspecials.com.au
My Health Specials provides this information for your personal education and enrichment. Information provided should not be used for diagnosing or treating a health problem or disease. Nor should the information replace the advice of your health care practitioner. Always seek professional advice if suffering an illness. My Health Specials Pty Ltd and all parties involved in the conception, production, ongoing maintenance and operation of Naturally Happy accept no liability and no responsibility for any damage whatsoever arising from or in connection to your use or operation of the website or information contained in this e-magazine.