Seminar for Proven Tips, Tools and Techniques: To Maintain and Manage Your Energy!
Who must attend this seminar?
If you are…

Drained or tired at the end of your day
Emotional and constantly connected to your work and clients
Frustrated with mediocre results
Not living up to your full potential
If you want to…
Feel more energised when working
Be in charge of your emotional state always
Achieve better results with clients
Cut to core of problems or issues quickly
Attract more clients to your business
Work in a harmonious environment
This is the right place to start!
Learn how to:
Energetically set up a room to gain positive results
Cut energetic chords to clients
Maintain energy stores"
Connect with self to gain a deeper client connection
Stay balanced during stressful situations
SEMINAR
Date: Saturday 25th August 2007
Time: 1pm-5pm
Venue: Cannon Hill, QLD
Investment: $55.00 incl GST
The speaker
My name is Douglas Peacock and I'm the founder of the business and training academy, Integrated Spiritual Alignment. I am also co-founder of the company BMS Fusion Pty Ltd.

I specialise in reading and clearing blocked energy in people and businesses. To explain simply, we all have our own obstacles to overcome whether it be personal, relationships or in business. In all areas the conflict usually comes back to oneself.

What am I missing?
Where am I not being congruent?
All matter is made of up energy and with the ability to read it, I'm able to cut directly to the core of the situation. As illness in the body is caused by a mis-alignment of energy flow, so to is it in relationships and business.

I have been a professional speaker, healer and coach working with individuals and conducting seminars internationally since 1998. My presentations focus on Energy Awareness and how it affects day to day living, relationships including relationships in and with business. A business like an individual is merely a working organism or organisation.

In helping people discover where they have been mis-aligned, personal breakthroughs have been achieved in areas of health, relationships and financial growth.

While working in the USA in April 2002, I was contacted by the Under Secretary of State. She had issues with the US and dealings with the Arabs. Reading her energy field, it was obvious to me she had been "energetically shredded". Upon working with and showing her how to deal with this conflict she was able to render discussions and achieve her objective.

Energy Awareness is applicable to everyone. Understanding the simplicity of it, can be the difference that makes the difference.
For bookings or more information,
07 3902-0005 / 0423-442-073
OR CLICKHERE and contact us via the form provided.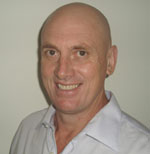 Diets Don't work: The Natural Way Does!
A recent study has emerged from the USA proving that diets don't work as most people who embark on a diet put all the lost weight back on (and often more). Fortunately, The Natural Way offer a no-diet weight loss programme and their client's experience weight loss success by undertaking lifestyle changes which guarantees a lifetime of successful weight management.

The landmark study undertaken over a five-year period by UCLA revealed that more than two-thirds of the 'dieters' studied pile the kilograms straight back on, raising the danger of heart attack, stroke and diabetes. In fact, most people end up weighing more than they did to begin with. Results showed that initially most dieters lose 5 to 10 per cent of their weight on any number of diets. But after this honeymoon period, the weight comes back.

At The Natural Way there is no such thing as the word 'diet' as the programme is designed to help their clients with long-term solutions to their weight problems. Sue Raward, Naturopath for The Natural Way says, "Eating pre-packaged meals, drinking meal-replacement shakes and living on cabbage soup are just three common 'fad' diets offered by other weight loss companies. While these may work in the short term, those who try these ways to lose weight will find it difficult to keep that weight off once they resume their old eating habits. In fact, many clients currently enrolled with The Natural Way have often tried to lose weights on diets like these and the fact they then need to come and see us just shows how short-lived their weight loss is."

Sue continues, "After 27 years' in the weight loss industry, we offer our clients an effective weight loss programme that is easy to follow and that can be simply incorporated into everyday living. More importantly, we educate our clients so they understand how to keep it off permanently."

If you would like to get off the 'fad diet' roundabout and enjoy long term weight loss success, call 1300 628929 today, and take control of your weight once and for all.

INTRODUCTORY OFFER
Join before August 31 2007 and receive a free Recipe Book or call 1300 628 929 to find out more. or clickhere for details!

Do You want to Feel Fantastic Every Day: We Can Help At Sowelu Paddington!
Do you want to feel fantastic every day? We can help at Sowelu, your local health, beauty & wellbeing centre. Experience a fun relaxed atmosphere where you can come and invigorate, rejuvenate and reconnect with your mind, your body and spirit in a peaceful environment.

A boutique centre located in Paddington, Sowelu is the perfect escape from the stress of day-to-day life. Offering an integrative approach, you can take advantage of just one of our heath or exercise services, or we can help you design a program that promotes health & wellbeing on all levels.

We have a team of highly qualified and experienced exercise and health professionals with a commitment to your holistic care be it a yoga class once a week or a program including Food As Medicine, acupuncture, counselling or physio over 6 months. We provide you with a truly holistic range of effective healing approaches. Our aim is to provide you the opportunity to experience true wellness.

At Sowelu we provide:
Personalised and small group yoga and pilates for flexibility, strength and whole body relaxation

Holistic counselling, energetic medicine and acupuncture for mind, body wellness

Exercise physiology and personal training for peak body condition

Physiotherapy and podiatry for structural alignment and posture

Educational seminars to help promote wellness and prevent health problems

Personalised nutrition, detoxification, acupuncture and weight loss programs for internal health

Holistic skin care specialist and skin care advice for external beauty

Over 15 different organic & natural skin care ranges and beauty therapy.

HiCaps for private health rebates available where applicable.

Come along for a free one week trial of yoga & pilates classes or lifestyle consult. Begin the naturally different journey to wellness and feel fantastic every day! (07) 3367 1950 clickhere for details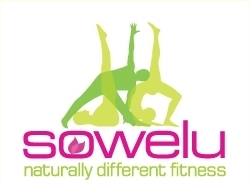 Important Update on The Patch Adams Event: September 15!
Patch Adams, the Doctor made famous by Robin Williams in the smash hit movie "Patch Adams" is coming to Australia. And the best news is, you're invited to come along and watch him weave his speaking magic. Dr Patch Adams headlines a whole day of Great Achievers in Brisbane on Saturday Sept 15, and Perth Sunday Sept 16. Plus, Patch is also looking forward to presenting in Townsville for the first time on the morning of Sept 15. Patch will be presenting at the above three cities for 2 hours on "The Joy of Caring".

Click here to see a FILMCLIP of Patch Adams, the world's most loved MD.

GREAT SPECIALS AND BONUSES NOW ON!!!!

- General Seats are now ON SALE for only $239 for the all day seminar featuring Patch and 4 Great Achievers.
- Be one of the first 400 attendees in Brisbane, Perth or Townsville, and receive $638 worth of Bonus Gifts!!!
- Book Townsville seats online and get even greater group buys - for a limited time only!

Click here to get FULL INFORMATION on Patch Adams and the Secrets of Great Achievers - with Lynda Dyer, Richard Hill, Ron Lee, Pauline Purvis and Wayne Pickstone, a full day of experts in health, wealth and wellbeing.

Click here to BOOK NOW.

Remember, $10 from every seat sold goes to aid youth homelessness and the Youth in Need Campaign. Lady Mayoress Lisa Newman will open the Brisbane event!

Amazing Introductory Offers:For Natural Health, Fitness & Beauty Businesses!
Check out these great offers from South East Qld's finest health and beauty businesses! - simply click the link and fill out the contact form,
RISC Hair & Beauty( West end) Hot Stone Treatment 1 .5 hours only $81! ( mention myhealthspecials.com.au)!( Please fill out the contact form on the page)
Radiant Body Bar(Capalaba) Purchase a Contour Body Wrap and Receive a Free Mini Pedicure (valued $40) (mention myhealthspecials.com.au). ( Please fill out the contact form on the page)
Vitale Natural Skin Care & Body Care( Paddington)Receive 20% off when you book a 60 organic minute facial $65.00 only $52.00 OR
A free eyebrow wax when you book a 60 minute organic facial (one offer per person) ( Please fill out the contact form on the page)
Pondera Physio and Pilates(West End)
Pilates Start up Special Receive a $20 reduction in your initial consultation and a 2for1 remedial massage voucher when you purchase your first 10 visit Pilates pass.mention myhealthspecials.com.au
( Please fill out the contact form on the page)
Nourishedmagazine.com.au: Using Herbs Simply and Safely!
Using Herbs Simply and Safely by Susun Weed
An introduction into the uses of herbs by none other than Susun Weed, the grandmother of herbalism in North America. . . MORE...

Brought to you by www.nourishedmagazine.com.au
Short and Sweet:Creamy Sweet Potato & Fennel Soup with Parmesan wafers!
Ingredients
1 tablespoon olive oil 1 onion, chopped 1 clove garlic, chopped 500g fennel, chopped 500g sweet potato, peeled and chopped 3 cups chicken or vegetable stock 1 1/2 cups Australian milk 1/2 cup grated Australian parmesan cheese salt and freshly ground black pepper, to taste 1/4 cup Australian sour cream, for serving
Parmesan Wafers
1 cup grated Australian parmesan cheese 1/2 teaspoon nigella* or poppy seeds freshly ground black pepper, to taste
Method
1. Heat oil in a large heavy based saucepan, add onion and garlic, cook until just tender. Add fennel, sweet potato and stock, simmer covered for 15-20 minutes until very tender. 2. Puree mixture until smooth, add milk, cheese and season to taste. Heat gently without boiling. Adjust consistency with extra milk if required. 3. For parmesan wafers, combine all ingredients and drop tablespoonfuls onto a lined baking tray. Bake at 200°C for 5 minutes until golden and bubbling. Allow to cool 5 minutes until crisp. 4. Ladle soup into bowls and dollop with sour cream. Serve with Parmesan Wafers.
Brought to you by www.dairyaustralia.com.au
Laughter is the best medicine!
You have to stay in shape. My grandmother started walking five miles a day when she was 60. She's 97 today and we don't know where the hell she is. Ellen DeGeneris
"In the end, all business operations can be reduced to three words: people, producer and profits. People come first." -- Lee Iacocca - Auto Executive
For a Good Cause: Why Support Seeing Eye Dogs Australia?
Mission
To enhance the mobility and independence of people who are blind or vision impaired throughout Australia by providing Seeing Eye Dogs, mobility training and rehabilitation services free of charge.
BACK ISSUES OF NATURALLY HAPPY
In the next issue of "Naturally Happy"
If this link doesn't work please email info@myhealthspecials.com.au
My Health Specials provides this information for your personal education and enrichment. Information provided should not be used for diagnosing or treating a health problem or disease. Nor should the information replace the advice of your health care practitioner. Always seek professional advice if suffering an illness. My Health Specials Pty Ltd and all parties involved in the conception, production, ongoing maintenance and operation of Naturally Happy accept no liability and no responsibility for any damage whatsoever arising from or in connection to your use or operation of the website or information contained in this e-magazine.