Do You Want to Make Positive Changes in Your Life? Then Discover The Eden Program!

Camp Eden Health Resort stands apart from any other health resort.

Why only our guests experience amazing discoveries in mind, body and soul is The Eden Program which was created as a result of understanding your specific wants and needs.

The Eden Program will provide you with the inspiration, self knowledge and practical applications to make your intentions into lasting reality, which will empower and enhance you.

At Camp Eden Health Resort we know all about change - changes in lifestyle, changes in mind set and changes in attitude. The greatest role Camp Eden plays is helping our guests to positively transform their lives and The Eden Program is the foundation to help achieve this.

Camp Eden Health Resort is truly a place of inspiration.

The Eden Program will take you on a journey exploring and handling change by dealing with such obstacles as fear and self sabotaging beliefs. You will learn how to pack up your past and move forward with clear and achievable plans for turning the intentions you come to Camp Eden Health Resort with, into your new reality.

Our greatest reward is the feedback we continually receive from guests saying how their stay at Camp Eden Health Resort changed their lives.

Now with your new mindset, it's time for your body to follow and what better way to get your body rejuvenated than participating in our activities which are designed to start your day with energy and vitality always learning more about yourself while having lots of fun.

Like many guests before you while enjoying The Eden Program you will become open to the possibility of a life changing transformational experience.


SPECIAL OFFER
FOR JULY 2007 'SAVE $500.00 ON A 7 NIGHT STAY'
Call now Toll Free 1800 074157 or visit our website www.campeden.com.au for bookings or more information. OR CLICKHERE

Your Immune System: with Groves Natural Therapies!
Your immune system is one the most complex systems in the human body. It can cope with an amazing diversity of challenges. The problem is however, that the amount of substances that your immune system has to deal with is increasing, with new chemicals and toxins introduced into our world every day. The fact that many immune disorders and allergies are increasing is hardly surprising. Our immune system is highly dependent on some specific nutrients. The main ones are zinc and vitamin C.

Many people consider zinc to be the number one mineral. Unfortunately, I find, and research shows that many peoples' zinc levels are extremely low. This results in a poor immune system with increased risk to infections and allergies. Low zinc is also associated with poor growth, skin disorders, low fertility, and also low mood. Unlike other minerals, there is a very simple test for your zinc status. One of the first indications of low zinc function is a loss of taste and smell. I use a taste test in consultation to determine zinc level, which I find to be remarkably effective. This is a very quick and easy test that I recommend all people have done on a regular basis. Restoring low zinc level however is not always a simple process. Switching to a high potency zinc supplement has a dramatic effect, not only on their taste test, but also on the many signs of low zinc level.

Your immune cells have the highest concentration of vitamin C of any cells in your body. Most animals make their own vitamin C in large amounts, but humans lack a specific enzyme, and so we are unable to make vitamin C. To keep your immune system in shape, I recommend a vitamin C supplement containing a blend of mineral ascorbates proven to get into your immune cells fast.
Groves Natural Therapies is committed to providing professional supportive education on Health and Wellbeing. Our focus is Natural Medicine where Nutrition, Attitude, Relationships and Family Dynamics make the foundation for Optimal Health.
INTRODUCTORY OFFER
20% off your first consultation!
call 07 3392 1552 www.grovesnatural.com.au or clickhere for details!

Want More Energy, Vitality & Enthusiam in Life?: Is Your Skin Dull , Libido Shot and Clothes to Tight?
Many people who come to see Nina Barnes are overweight and fed up with the usual approach to weight loss. They have tried diet after diet and nothing seems to work. Does this sound like you?

Nina says that the reason for the diets not working is that there is no "one size fits all" way to lose fat and regain vitality. We are all unique!! What works for some, may not work for others.

So what is her answer?

A personalized fat loss program of course!

WHAT IS THE DRIVING FORCE BEHIND YOUR WEIGHT GAIN?

The most common cause of weight gain is stress. In today's fast-paced, time poor society many people are reacting EVERY day to stressors. This leads to chronic activation of the nervous system's stress response and constant release of inflammatory hormones such as cortisol (among others). A high cortisol level impairs our satiety feedback system, which leads to an insatiable appetite and the over-consumption of calories. It also causes the proliferation of visceral fat cells - the fat that accumulates in the abdominal cavity, particularly around the liver. This fat is the most dangerous type due to its ability to release high amounts of poisonous free fatty acids and inflammatory hormones directly into the liver and muscles, causing dysfunction of insulin activity and impaired clearance of glucose and fat, a state known as insulin resistance. Insulin resistance leads to stubborn weight gain and imbalanced blood sugar levels, greatly increasing the risk of Type 2 Diabetes and Cardiovascular Disease.

IS YOUR WEIGHT COMPOSED OF FAT OR MUSCLE?

Nina uses a number of non-invasive tests to determine your specific body make-up, one of which is the Bio Impedance Analysis. Your weight on the scales does not tell her anything. She needs to know what that weight consists of. By a painless electrical current passed through the body, BIA can determine: " Your ideal weight (taking into account your height and activity levels etc) " Your fat mass " Your muscle mass (muscle burns fat so we need plenty of it!) " The health of your tissues (poor quality tissue leads to illness and accelerated ageing) " Your biological age (how old does your body really feel?)

These biomarkers enable Nina to tailor your program to address the issues that contribute to your problem. Nina uses a clinically proven fat loss program to enable you to achieve your ultimate goal. You are supported physically AND emotionally every step of the way and within 10 weeks of following the program you will experience a new level of vitality - the colour will return to your cheeks, you'll get that glint back in your eye and you'll be brimming with enthusiasm for life - fat loss is only the beginning!

SPECIAL OFFER!!! Call The Brisbane Livewell Clinic now on 07 3861 5881 to book in for your fat loss and life-enhancing consultation with NINA BARNES and receive a Bio-Impedance Analysis FREE!! You save $45 AND take home your BIA report!!! (Offer expires on 31 August 2007). Brisbane Livewell Clinic, 272 Rode Road, Wavell Heights QLD 4012
http://www.brisbanelivewellclinic.com.au/ or clickhere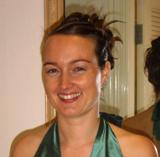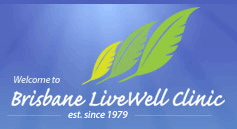 The latest in Technology for Hair and Skin: with Salon. 70*!
At Salon.70* hair.skin management we are committed to bringing you the latest in technology for hair and skin while providing good old fashioned one-on-one. Toni and Sarah our Senior Hair Stylists both trained in well known salons in the CBD but prefer to work where they can use their skills fully and not in a robot manner. They know their clients because they take the time to sit and consult with them EVERY TIME THEY COME to the Salon. Communication makes for better results.

Ruth is our aesthetician. She is presently doing wonderful things to the skin using EmerginC products and MAX7 LED technology. Combined these remarkable products can have your skin showing a visible difference in just 3 treatments and in 6 it looks truly radiant.

As well as using the LED therapy for anti-aging Ruth is also getting fast and effective results with acne treatments. Clients come to the Salon twice a week for light treatment, and on one of these visits they receive a prescription facial to help their acne. Results are achieved and clients are delighted.

At Salon.70* it is currently Christmas in July so we invite you to call in for our very special specials. Stock up for Christmas with our Youngblood cosmetic specials or just spoil yourself with the specials we have on hair and skin. We look forward to meeting you.

As a special for the readers of My Health Specials we will give a free consultation for acne and acne scar sufferers and will reduce the price of a 12 treatment program by 50%. Call us on 3367 0390 to book to see Ruth TODAY.
http://www.salon70.com.au or clickhere

PS: We now stock Gorgeous G4 styling irons. I'm in love with the little portable, rechargeable one that plugs into my car to charge like a mobile phone. It is the ultimate girl tool.

Amazing Introductory Offers:For Natural Health, Fitness & Beauty Businesses!
Check out these great offers from South East Qld's finest health and beauty businesses! - simply click the link and fill out the contact form,
Join our Fit+ club for $10 and save 5% off our already low prices!!! ( mention myhealthspecials.com.au). ( Please fill out the contact form on the page)
Vitale Natural Skin Care & Body Care( Paddington)Receive 20% off when you book a 60 organic minute facial $65.00 only $52.00 OR
A free eyebrow wax when you book a 60 minute organic facial (one offer per person) ( Please fill out the contact form on the page)
Pondera Physio and Pilates(West End)
Pilates Start up Special Receive a $20 reduction in your initial consultation and a 2for1 remedial massage voucher when you purchase your first 10 visit Pilates pass.mention myhealthspecials.com.au
( Please fill out the contact form on the page)
Nourishedmagazine.com.au: Healing Birth, Healing The Earth!
Healing Birth, Healing the Earth by Sarah J Buckley
What has happened to birth? With medical intervention as the norm and caesarean rates soaring to over 30%, we can hardly say birth is free. Since mothers of caesarean births are four times more likely to die than vaginal births, nor can we say it is safe. The rise in crime and violence against humans and the planet accompanies the rise in medicalisation of birth. Is this a co-incidence? What can we do about it? Sarah Buckley's signature article brings hope of a peaceful new world. . MORE...

Brought to you by www.nourishedmagazine.com.au
Short and Sweet:Crocodile Pizza Bread!
Ingredients
Ingredients 2 cups self-raising flour pinch salt 1 teaspoon dried oregano 40g Australian butter, cubed 3/4 cup Australian milk 1/4 cup tomato paste 50g sliced salami, cut into strips 1 cup grated Australian mozzarella cheese 2 tablespoons grated Australian parmesan cheese 1/2 green capsicum, diced 1 tablespoon sliced olives (optional) 1 egg, lightly beaten
Method
1. Combine flour, salt and oregano in a large mixing bowl. Rub in butter with fingertips until the mixture resembles breadcrumbs. Make a well in the centre, add the milk and mix to a soft dough. Knead lightly on a floured surface and roll out into a rectangle approximately 25 x 35cm in size.
2. Spread dough with tomato paste, and top with salami, mozzarella cheese, parmesan cheese, capsicum and olives. Roll up as for a Swiss roll and place on a buttered oven tray. Using scissors, make deep cuts 2cm apart along the top of the roll, without cutting all the way through. Gently push each slice to alternate sides, pinching the tops to create a 'crocodile' effect.
3. Brush with egg and bake at 200ºC for 15-20 minutes until golden brown and cooked through.
Brought to you by www.dairyaustralia.com.au
Laughter is the best medicine!
What do massage therapists eat for dinner? Spa-ghetti.
Why were the suspenders arrested? * For holding up a pair of pants.
Two parrots were sitting on a perch. One said to the other, "It smells fishy around here."
Two fish were in a tank. One said to the other, "Do you know how to drive this thing?"
"This is as true in everyday life as it is in battle: We are given one life, and the decision is ours whether to wait for circumstances to make up our mind or whether to act and, in acting, to live." -- Omar Bradley, General
For a Good Cause: Why Support the Wildlife Hospital Appeal!
At Currumbin Wildlife Sanctuary we are dedicated to wildlife conservation and welfare with ongoing education programs, research projects and our own Community Wildlife Hospital. During 2007/8 we are hoping to build a new $1million hospital and we need your help! Due to the constant pressures of urbanisation and climate change our local wildlife is finding itself more and more in need of our assistance. We aim to provide a level of support to ensure that sick and injured animals are rehabilitated and can return to the wild as soon as possible.
BACK ISSUES OF NATURALLY HAPPY
In the next issue of "Naturally Happy"
Alkalife Water !

Sureslim!

Trainer Locator !

Sowelu!

Introductory Offers!

nourished.com.au!

Short and sweet!
If this link doesn't work please email info@myhealthspecials.com.au
My Health Specials provides this information for your personal education and enrichment. Information provided should not be used for diagnosing or treating a health problem or disease. Nor should the information replace the advice of your health care practitioner. Always seek professional advice if suffering an illness. My Health Specials Pty Ltd and all parties involved in the conception, production, ongoing maintenance and operation of Naturally Happy accept no liability and no responsibility for any damage whatsoever arising from or in connection to your use or operation of the website or information contained in this e-magazine.