Share your Experience:with Vouch or Grouch!
Vouch Or Grouch is Australia's first online business directory, contributed to by members sharing their customer experience.

Visitors search the website (www.vouchorgrouch.com.au) using tags (keywords) or business names for local businesses.

Viewing a business profile enables visitors to make informed choices of the businesses they use by reading comments left by previous customers.

"It's all about sharing your customer service experience with the community", stated Mr. Harwood, the creator of Vouch Or Grouch.

"There are so many websites that allow you to find businesses; the problem though is that these sites don't inform you of the quality of service the business delivers. The key role of Vouch Or Grouch is to provide this information to the community simply and efficiently".

A business may choose between a free or paid registration; the amount of information displayed in the business profile is determined by the registration level. Specially designed cards are available to display at point of sale to encourage customer interaction.

Vouch Or Grouch visitors may register as members in order to publish their customer experiences. Members may also add businesses to Vouch Or Grouch.

"Allowing members to add a business to the directory empowers the community" said Mr Harwood. "It's a way we can build the resource without restriction. If a member wants to publish a comment about a business that is not on the site, the member can simply add it."

Businesses that are initially listed by Vouch Or Grouch members are eligible to be claimed by the business owner.

Vouch Or Grouch is set to become a fundamental point of reference for customer service in Australia.

Attention business owners:
For the next 24hrs, Vouch Or Grouch is offering readers of Naturally Happy the opportunity to list your business at the paid registration level for free. Simply visit the site and register using the free option. Then fill in the form on the contact page stating the term "Naturally Happy" and your listing will be upgraded at no charge.

Effective Treatment of Irritable Bowel Syndome: with Hypno-Psychotherapy!
Irritable Bowel Syndrome seems to be a result of a combination of physical and psychological/emotional problems. For a treatment to be effective, it needs to address both the emotional and physical aspects of the condition.

Irritable Bowel Syndrome is a very common condition (up to 20% of the population). It is one of those conditions that has been very difficult to nail down and treat effectively. The process of diagnosing IBS involves ruling out the diagnosable conditions which have similar symptoms. When these are ruled out, IBS becomes the diagnoses. The most common symptoms are abdominal pain, bloating and irregular bowel movements. As a group, IBS sufferers generally have higher than average levels of anxiety. It was because of this higher than average level of anxiety that I started treating IBS in the same way I treat Anxiety disorders. I have since modified my approach, so as to attend to the physical aspects of IBS.

How I treat IBS Using Hypno-Psychotherapy:

Firstly I divide the condition into emotional/psychological and physical. Then I treat each part of the condition separately.
I treat the emotional/psychological part in a few different ways. ¢
Using hypnosis to give suggestions to increase self esteem, relaxation and comfort, and reduce anxiety.

Find the root cause of the underlying anxiety and resolve it.

Monitor negative thoughts; and teach self hypnosis in order to change negative thoughts to positive thoughts.

Help shift the focus of attention from the gut.

Meditation techniques to increase sense of self and gain control of emotions. I treat the physical part in a couple of different ways.

Suggestion through hypnosis to access the Body-Mind to regulate the digestion rate.

Self hypnosis to gain relief from the physical discomfort.

There has been a lot of research conducted measuring the long term affects of hypnotherapy as a treatment for IBS. The results are very good. The hypnotherapy treatment plans that have been studied and shown to get good results use hypnosis merely as a suggestion tool to gain relief from anxiety and discomfort. To achieve even better results with the emotional/psychological part of IBS, the root cause of the underlying anxiety needs to be dealt with. This increases the success of the long-term results because it treats the problem; not merely the symptom.
INTRODUCTORY OFFER
Initial complimentary visit! (mention myhealthspecials)
Peter McMahon clinic is located at the Montserrat Day Hospital Level 2/ 35 Astor Tce Spring Hill.
07 3833 6735 / 0404 136 553 Click here for details
www.hypnotherapyqueensland.com

Exclusive Resort and Residential Health Spa: For Sale on the Gold Coast!
Gold Coast Area –B&B approved!
The property will be sold fully furnished! 5 double bed – 7 bath – 10 car – 3 clinic rooms + so much more!

This resort/retreat is a tranquil and secluded mansion currently operating as an exclusive resort and residential health spa, nestled among 3 acres of lush subtropical vegetation with spectacular views of the Terranora Lake. Situated only 10 minutes from the beautiful beaches of Coolangatta, the retreat is in the Gold Coast Area, in NSW, right at the border with QLD. The retreat offers absolute privacy with 180 degrees lake views and some ocean views. .

Only 1 hour drive from Brisbane International airport, and 10 minutes drive from Coolangatta airport and famous Gold Coast beaches and shopping centres, this retreat offers an accessible escape with luxury, grandeur and tranquility all under one roof. This Asian-inspired retreat offers five very spacious and well appointed ensuite bedrooms in a contemporary Balinese style, along with all modern amenities. Four of the bedrooms feature private spas in addition to bathrooms, and all have spectacular views of the lake.

The upstairs studio room boasts another 3 bedrooms/offices/therapy rooms and a reception area with private entrance. This lay-out would suit an extended family, B&B owner occupier, or professional practitioner such as massage therapist, chiropractor, naturopath, dentist etc. The retreat would also be suitable as a corporate or Church retreat for couple and families.

Selling price includes all current furnishings including cinema equipment and spa equipment. The resort was only recently completed and it currently operates as an executive retreat for companies, families and friends. The retreat has been popular for hen's parties, weddings, health retreats, anniversaries and reunions. Current operators offer yoga, meditation, counseling, personal trainer, massage and beauty therapies

PROPERTY FEATURES 5 DOUBLE BEDROOMS 7 BATHROOMS 3 SINGLE BEDROOMS/CLINIC ROOMS 4 SPAS PARKING FOR 10 CARS CINEMA READING/GAMES ROOM CLUB-HOUSE GYM SAUNA STEAM ROOM POOL & SPA
For sale price and further details please call Rita Middleton Tel: 07-55908119 or 0406 602 787 ( please mention Naturally Happy)
http://www.lakeviewretreat.com.au/sale.htm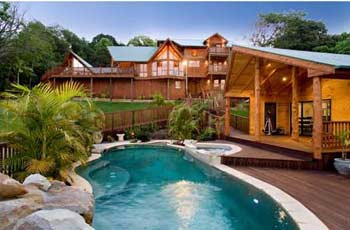 LA Weight Loss Customers - Don't Lose Out: 3 Months of Free Weight Loss with Healthy Inspirations!

The Healthy Inspirations centres in Kenmore, Mitchelton, Mount Gravatt, North Lakes, Helensvale and Elanora will honour the next three months of your weight loss program with full and free weight loss support.

Plus, you will get complimentary unlimited access to our great circuit exercise program. This offer does not include the provision of products like bars and shakes. But, please note:

1. We do not insist you or our members have to pre-purchase large amounts of product. You can buy only the bars you need one box at a time. 2. We do not finance or encourage large bar purchases. 3. You may already have product, which you can continue to use on our program.

Even though you may have lost some of your health investment, we encourage you not to give up on your goals.

We have three of Australia's leading dieticians making sure that our program offers a healthy way to lose weight with a total healthy lifestyle approach. We started in 2001. Each centre in owned by an independent franchisee, who have agreed to honour your program for the next three months and it will be your choice if you want to stay with us after that.

Let's overcome your disappointment and work together to be slimmer, healthier and fitter.

To contact the nearest centre, call 1300 LOSE WEIGHT. That's 1300 567 393 which is a local call.

Regards,

Jamie Hayes, Managing Director

PS Unfortunately, we specialise in women, and so guys, we are sorry, this offer does not apply to you. But we are happy to give you free initial over-the-phone advice.

Kenmore 3878 5222, Mitchelton 3355 1149, Mount Gravatt 3420 4233, North Lakes 3491 3966, Helensvale 5580 6600 and Elanora 5534 4666 or email jamiehayes@healthyinspirations.com.au
http://www.healthyinspirations.com.au/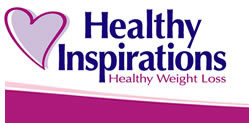 Amazing Introductory Offers:For Natural Health, Fitness & Beauty Businesses!
Check out these great offers from South East Qld's finest health and beauty businesses! - simply click the link and fill out the contact form,
Salon. 70* Hair Skin Management(Paddington)) MAX 7 TREATMENT PACKAGE! RECEIVE 6 Max Treatments ( Value $660) 5 Revitalize Treatment( value $325) 1 Microdermabrasion Treatment ( value $120) for only $550 Save $555! All treatments are customised to your skins needs and goals. . ( Please fill out the contact form on the page)
Brisbane Taekwondo Centre(Newmarket)Try it FREE! + ALL NEW MEMBERS RECEIVE A FREE MASSAGE ( Please fill out the contact form on the page)
Studio 54 Health and Fitness (Beenleigh)
*2 FREE PERSONAL TRAINING SESSIONS WHEN YOU JOIN UP FOR 6 MONTHS OR MORE. (value saving $70) mention myhealthspecials.com.au
( Please fill out the contact form on the page)
Nourishedmagazine.com.au: Influenza - The Vitamin D Connection!
by Joanne Hay
Ever wondered why we mostly get influenza in winter? With Flu season just around the corner, taking stock of your body's Vitmain D store may be just the thing to keep you out of the doctor's surgery. MORE...

Brought to you by www.nourishedmagazine.com.au
Short and Sweet:Best Ever Sweet Muffins!
Ingredients
3 cups self-raising flour 3/4 cup caster sugar 2 eggs, lightly beaten 1 1/2 cups Australian milk 170g Australian butter, melted
Flavour Variations
Apple Strudel 2 teaspoons ground cinnamon 1 large apple, cored and finely chopped
Caramel Banana 1/2 cup chopped Jersey Caramels 1 cup mashed over-ripe banana
White Chocolate and Raspberry 1/2 cup fresh or frozen raspberries 1/2 cup white chocolate pieces
Date and Orange 8 fresh or dried dates, chopped 2 teaspoons finely grated orange rind
Method
1. Sift flour into a bowl and stir in sugar. Whisk together eggs, milk and butter. Pour into dry ingredients and mix until just combined. Do not over-mix.
2. Add ingredients for preferred variation. Spoon the mixture into 12 buttered 1/2 cup capacity muffin pans and bake at 200°C for 20 minutes or until golden and cooked through. Cool for 5 minutes before removing from pan and cool slightly on a wire rack. Ice with Best Ever Frosting if desired, or serve warm with butter.
Best Ever Frosting 250g Australian cream cheese, softened 60g Australian butter, softened 1 cup icing sugar, sifted 1 1/2 tablespoons lemon juice Beat cream cheese and butter until light and creamy. Add icing sugar and lemon juice beating well until smooth. Ice each muffin with frosting.
Brought to you by www.dairyaustralia.com.au
Laughter is the best medicine!
"You," said the doctor to the patient, "are in terrible shape. You've got to do something about it. First, tell your wife to cook more nutritious meals. Stop working like a dog. Also, inform your wife you're going to make a budget, and she has to stick to it. And have her keep the kids off your back so you can relax. Unless there are some changes like that in your life, you'll probably be dead in a month." "Doc," the patient said, "this would sound more official coming from you. Could you please call my wife and give her those instructions?" When the fellow got home, his wife rushed to him. "I talked to your doctor," she wailed. "Poor man, you've only got thirty days to live."
"Obstacles are those frightful things you see when you take your eyes off the goal." -- Henry Ford, Ford Motor Founder
For a Good Cause: Why Support Red Nose Day?
Red Nose Day - Friday 29th June 2007
Red Nose Day, held annually on the last Friday in June, is the major fundraiser for SIDS and Kids. Funds raised through Red Nose Day activities assist us in providing our vital services and programs.
About SIDS and Kids - SIDS and Kids is an international leader in the field of health promotion, dedicated to the elimination of sudden and unexpected infant death. Best known for SIDS-related research and education programs, in 2002 we changed our name to SIDS and Kids to reflect the expansion of our services. We now also provide much-needed counselling and support for all families and those in the community who have suffered the sudden death of an infant or young child, regardless of the cause.
BACK ISSUES OF NATURALLY HAPPY
In the next issue of "Naturally Happy"
Shoppers Haven Expo!

Salon 70 !

Groves Natural Therapies!

Brisbane Live well clinic!

Introductory Offers!

nourished.com.au!

Short and sweet!
If this link doesn't work please email info@myhealthspecials.com.au
My Health Specials provides this information for your personal education and enrichment. Information provided should not be used for diagnosing or treating a health problem or disease. Nor should the information replace the advice of your health care practitioner. Always seek professional advice if suffering an illness. My Health Specials Pty Ltd and all parties involved in the conception, production, ongoing maintenance and operation of Naturally Happy accept no liability and no responsibility for any damage whatsoever arising from or in connection to your use or operation of the website or information contained in this e-magazine.