Back Pain?:There's Nothing More Natural Than New Movement Learnt with Pilates!

Over 90% of us will suffer back or other body pain at some stage in our life. For many, it becomes more than just a pain and can takeover control of our everyday existence. Injury or pain causes muscle inhibition, which causes weakness, which causes dysfunction, which causes pain….and so on it goes? Sound familiar? How do you break the downhill cycle?

Modern medical investigations such as MRI, CT scans and ultrasound, allow us to peer inside the body and look at all the different body structures, attempting to figure out what is causing the pain. Unfortunately, relying on these investigations only will ignore other major factors contributing to pain. It is easy to say "I've got a disc bulge, I've got degeneration' or 'I've got arthritis", and focus on the structural damage (which can't change) rather than body function (which can!)

Posture, alignment, strength, flexibility - you can change these factors with a combination of expert assessment, some manual therapy and an exercise program that teaches you and your body HOW to move again. This is why Pilates has been used for over 80 years to help people relearn IDEAL movement. The more recent combination of Physiotherapy research and knowledge, with the Pilates exercise regime, has resulted in a product that is helping people to understand WHY they have pain, WHERE dysfunction is and HOW to move again.

The majority of clients with chronic pain are suffering purely from tissue overload. You can unload the body by changing all of the above factors. Basically - take a load off!

Physio guided Pilates combines diagnosis, education, understanding and a supervised exercise program. Big floor classes are not the place for someone with pain to try Pilates. The unique Pilates equipment allows an almost infinite range of functional exercises and resistance, all designed to teach you how to hold your posture and move without pain. It actually reprograms your brain so that day to day, you can move well without thinking too hard about it- imagine just getting out of bed, going to work, walking to the shops or gardening - without having to think before every time you move so it doesn't hurt.
Pondera Physio & Pilates can assist you with:
Pain management - spinal and joint pain
Sports or other injury rehabilitation
Post surgical rehabilitation
Pregnancy and post natal exercise
Sport performance enhancement
Level 1 / 162 Boundary St West End Queensland or clickhere for details.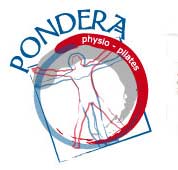 ALSO AVAILABLE!!! AEROBILATES -
our unique fitness circuit open to all. All exercise programs and rehabilitation protocols are individually designed after extensive assessment and goal setting. While following this tailored program, clients are fully supervised in small groups to ensure quality of movement and timely feedback. Our combination of clinical skills allows us to assist with the management and treatment of a wide variety of conditions affecting people's ability to live life to the fullest.
We All Want it.. Effective Weight Loss!: As a Nation We're Fat!

WE ALL WANT To Lose Weight….
As the desire for instant thinness continues to be a feature of our society, so is the appearance of new and not-so-new "diets" that will promise us weight loss.

But let's first ask ourselves - why do we want weight loss - is it a vanity issue - the need to be a certain size or to keep up with the models in the magazine. Hopefully, a minority and not the majority only think of these reasons. We need to place our focus on why it is important to maintain a HEALTHY weight - nor only in terms of the number on the scale but also our percentage of body fat. Overweight and obese people have a higher death rate, higher incidents of heart disease, hypertension, some cancers, diabetes and cirrhosis of the liver than people of normal weight.

As a nation we are fat! According to the latest National Nutrition Survey 64% of Australian men and 47% of women are overweight or obese. Not a great accomplishment at all and it is on the increase.

The lure of rapid weight loss promised by each new popular diet is undoubtedly compelling. These are known as fad diets - they feed to the psyche of people who seek to look better and feel better with the minimum of effort.

Everyone knows, no matter how much they want to deny it, that when they have lost that 5, 10, 15, 20 or more kgs they feel fantastic - much more energy, more confidence, happier in themselves which ultimately reflects on everyone and everything around them - especially those that have to live with them!

Very simple dietary changes followed diligently can often produce effective weight loss at a rate that can be maintained over the longer term. When weight loss is too fast changes in body composition, especially the loss of lead body mass, can compound the problem of overweight in the longer term.

There is only one way to lose weight - to consume less energy than the body needs. No magic ingredients, strange food combinations or formulas will alter this metabolic fact. The rate of weight loss of course varies depending on the relative proportions of the three major nutrients in the diet, carbohydrates, fats and proteins.

The primary objective in effective weight loss is to lose fat and not lean body mass (muscle). The ideal weight loss diet should provide enough carbohydrate to prevent net protein catabolism, enough good quality protein to meet the normal needs of protein turnover, and enough fat to meet essential fatty acid requirements. In other words, it is not rocket science - eat a balanced healthy diet including carbohydrate, protein and fat for the normal healthy functioning of the body but with the inclusion of some much needed exercise to keep control of it all.

Once you get started on the healthy eating plan - not a diet - but a lifestyle of healthy eating - and begin to exercise your body releases those wonderful feel good hormones, which actually makes you want to exercise more.

So, here is the challenge - PROVE ME WRONG - if you are overweight - what have you to lose!!!! That's right - kilos of unwanted body fat and a healthy heart, better quality of life and boundless amounts of energy. So, let us help you with a healthy eating plan and daily exercise suited to you and just watch the change, no only in your body, but also in your mind!!! Come on, let's do it.
About Healthworks
Our belief is that "working with you today will result in a healthier lifestyle tomorrow!" A person's health is the most valuable asset they possess and it is our responsibility to give every person the chance to gain and maintain a better quality of life. After all, good health is our business. Make it yours too!
Established in 1986, Healthworks Fitness Centres are currently celebrating 20 successful years in the Fitness Industry. Family owned and operated, the majority of clubs are multi-facility centres offering tennis, squash, swimming pool, spa and sauna; in addition to group fitness classes, free-weight and pin-weight areas.
Currently, we have Healthworks centres located within the Brisbane City area and the Sunshine Coast.
For a Great Introductory Offer Click the below links for your closest Healthworks Fitness Centre.

The Ideal Gift Wrap For a Mum Who Measures up:Put the Yummy Back into Your Mummy!
Instead of feeding her up with a meal out this Mother's Day on the 11th May, why not treat your mum to a healthier alternative that will boost her confidence and streamline her figure?

A Universal Contour Wrap, the UK's favourite sea clay figure-firming treatment available from beauty centres world wide including here South Australia, will put a spring in her step and a smile on her face as she emerges from her local salon, revitalised, with curves honed and skin toned.

"A wrap is a fabulous autumn tonic," says Universal Contour Wrap's Joanne Tyler-Jenkins. "Its mineral-rich sea clay solution boosts the circulation to exfoliate the skin, and reduce bloating leaving you feeling toned, tightened and terrific. It softens and smoothes skin, moulding and lifting fatty tissue to rejuvenate the skin and give a healthy glow. Marked improvements result on underarms, legs and the neckline areas; there's relief from dryness and some clients even report that their lumpy uneven skin is smoother and marked improvements on other skin conditions".

During the two-hour treatment, bandages soaked in the mineral-rich sea-clay solution are applied by a special technique, firming the body for a guaranteed minimum loss of 15cm from specified measurements after the first wrap. For even better results, which can help you drop a dress size, a course of three treatments is recommended.

Prices start at approx $150 for a treatment or $385 for a course of three (regional variations).
Available Across Australia

Joanne Tyler-Jenkins Totally U Australia Pty Ltd
tel 1300 304 734 email jo@totallyu.com.au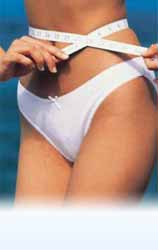 Mothers Day Ideas: Day Spa Luxury!
Brisbane Holistic Health centre - City
Outshine - New Farm & West End
Holistic Health Centre - New Farm
Mosaic Hair Body Skin Make-up - West End
Belle affair skin therapy & day spa - Albany Creek
Clear Mountain Sanctuary Spa : Clear Mountain
Atrium Natural Health & Beauty Spa: - Carseldine
Stephanies Natural Beauty -Bulimba
ICE Hair Beauty Body - Bulimba
The Golden Door Spa & Health Club at Mirage Resort

Visit www.myhealthspecials.com.au for more Gift Ideas!
Amazing Introductory Offers:For Natural Health, Fitness & Beauty Businesses!
Check out these great offers from South East Qld's finest health and beauty businesses! - simply click the link and fill out the contact form,
Fit 4 'Aquatica' Studio(Stones Corner)1 x Introductory Group Fitness Class (GFS) FREE or invest in 10 personal training sessions and receive 1 FREE session! . ( Please fill out the contact form on the page)
Bio Beauty (Helensvale)Bio Beauty at Helensvale North is offering Permanent Makeup Using Natural Vegetable Pigment SAFE - STABLE - NATURAL LOOKSAVE 30% OFF NORMAL COST ( Please fill out the contact form on the page)
Green Apple Wellness Centre( Bald Hills) Mention "My Health Specials" and receive Either: Free Fat-Loss Value $121.00 Or: Two Free Hour Sessions Personal Training! . Please fill out the contact form on the page)
Pinpoint Health Centre (Cannon Hill) FREE TREATMENT!
Pay for 2 treatments and receive the 3rd FREE! (Value $55)
( Please fill out the contact form on the page)
How to apply 'The Secret' in your life! 1- Day workshop
I am so confident that you will learn the exact tools you will need to apply The Law of Attraction in your life, that I am willing to offer you a 12 month, double your money back -no questions asked guarantee!! That's right. You have 12 months to decide that if you are not happy with what you learned in the Mastering The Secret Workshop on Saturday 12th of May 2007, simply contact me and I will give you double your money back - no questions asked. The reason why I am offering this outrageous guarantee is because I have personally spent ten of thousands of dollars and hundreds of hours of wasted time on books, tapes, seminars and gadgets to learn the Law of Attraction, I know - from my own personal results - that I have found the exact step by step formula - now it's your turn. Learn the Step By Step System which you can easily apply in as little as 10 minutes a day to put the Law of Attraction on super-charge in your life!
Date: Saturday 12th May, 2007 Time: 8.30am – 5.00pm Venue: Fortitude Valley, Brisbane RSVP: Seating is limited, so please book as soon as possible to secure your place. Cost: $395 per person, or $350 each if you introduce a new friend!* Early Bird Discount - if you book and pay by Friday 4th of May, the price is slashed to just $147!!
To get started right away and secure your place, call Natasha now on 0412 095 235.
Nourishedmagazine.com.au: Modern Eco Living!
Modern Eco Living: Clean Beauty by Gina Cachao
Gina Cachao, editor of the Clean Life newsletter, gives us a round up of her latest green living tips. The Beauty and personal product industry is one of the most toxic. How can we enjoy the sensual and asthetic benefits of beauty and personal products without harming ourselves or the planet? Gina has some answers .. .MORE...

Brought to you by www.nourishedmagazine.com.au
Snappy Sides
* Top field mushroom caps with char-grilled vegetables and slices of Australian cheddar cheese then grill until bubbly!
* Make an easy dressing for potato salad by combining equal quantities of mayonnaise and Australian yogurt then flavour with lemon and poppy seed or honey and mustard.
* Mix Australian yogurt with sweet chilli sauce or pesto to dollop onto baked potatoes.
* Serve Australian yogurt mixed with grated cucumber, garlic and olive oil with kebabs or meatballs.
* Always toss a little Australian butter through couscous and pasta for a glistening shine and great taste.
* Sprinkle grated Australian cheddar over steamed vegetables for a calcium boost.
* Add some chopped Australian feta to your mid week family salad. * Shave your favourite Australian hard cheese over lightly dressed asparagus for a quick spring salad.
Brought to you by www.dairyaustralia.com.au
Laughter is the best medicine!
Two Hydrogen atoms walk into a bar
one says " I think I've lost an electron"
The other says "are you sure"
The first says, "Yes, I'm Positive"

"The two most powerful warriors are patience and time." – Leo Tolstoy, author
For a Good Cause: Why Support The 2007 BMW Zig Zag Charity Ball?
The 2007 BMW Zig Zag Charity Ball will be the largest charity ball Held to raise funds for the Zig Zag Foundation.
There will be an exciting opportunity for an event ticket holder to win a BMW 118i Valued at over $43 000.
Date:Saturday 16th June
Time: 7pm -1am
Dress:Black tie/Formal
Price: $175 ( early Bird 10% Discount if paid before 11th of May)
Phone: 0400 443 400
Email: info@zigzagfoundation.com.au
Venue:The Great Hall - Brisbane Convention Centre
BMW Raffle: $100 per Ticket Drawn 16/6 - Midnight
Fax: 3863 2296
http://www.zigzagfoundation.org

Helping Children in Need
BACK ISSUES OF NATURALLY HAPPY
In the next issue of "Naturally Happy"
If this link doesn't work please email info@myhealthspecials.com.au
My Health Specials provides this information for your personal education and enrichment. Information provided should not be used for diagnosing or treating a health problem or disease. Nor should the information replace the advice of your health care practitioner. Always seek professional advice if suffering an illness. My Health Specials Pty Ltd and all parties involved in the conception, production, ongoing maintenance and operation of Naturally Happy accept no liability and no responsibility for any damage whatsoever arising from or in connection to your use or operation of the website or information contained in this e-magazine.