Achieve your Goals using Hypnosis:with Antoine Matarasso!

A little over a month ago and with the best of intentions, most of us made New Year's resolutions. We promised ourselves that this year would be different, better, healthier and that we would exercise more control over our lives. The chances are yours is listed below:

Lose weight

Quit smoking or drinking

Reduce stress

Take more exercise / get fit

Save money / pay off debt

These are the top 5 resolutions Australians make and achieving any of these would improve our quality of life and give us control over an area of our lives. Sadly, statistics show that just a month into 2007 67% of us will have lapsed in our commitment.

We start the year with resolve and a few weeks later we find ourselves back in our old ways and perhaps more discouraged than ever. How is it that such good intentions can dissipate so quickly? The well-known saying "if you do the same thing in the same way, you shouldn't expect a different result" sums it up very well.

It is unreasonable to believe that just because of the turn of the calendar we will be able to change our behaviour without help or preparation.

If we need to lose weight, we already know it; smokers know they should quit, and we all know that exercise is vital to a healthy life. Most of us have tried to change using our conscious resources, our willpower if you like. Successful change of any kind requires the help of our subconscious mind to re-program the patterns and habits we have built over long periods of time.

Using hypnosis you can make the changes you want, you can quit smoking, lose weight, control stress and be motivated to take exercise and enjoy doing so. Tapping into the resources of your subconscious mind allows you to achieve your potential and you can learn to do this using Trancesolutions Professional CDs or by visiting the clinic in New Farm. Whatever commitments you make to yourself, give yourself the best chance of success by using the power of your mind. You may just surprise yourself…

…and about saving money and paying off debt, that's one resolution you'll have to take responsibility for yourself!

Antoine Matarasso
Introductory Offer

your choice of a complimentary relaxation book or CD at your first consultation, Valued at over $35!
clickhere for details 3254 1373
New Farm Hypnotherapy Clinic: 107 James Street New Farm Qld



Outshine Medispas: Successfully Treating You Inside & Out!
Recent trends are leading us all back to the important thing in life: good health, quality family time, and peace of mind. With all the chaos on the planet, if feels good to have a sense of control over your own well-being. If we can gain that control! And we can. How? by keeping it simple. At Outshine our focus is to get you looking and feeling your best - glowing on the inside and out, and loving it!

We are all aware that eating correctly, exercising regularly , and enjoying time with loved ones are basic rules to implement for better well-being. Yet rushing home from work, juggling tired and hungry children and planning tomorrow's working day make takeout look a good option followed by a sleep-in instead of that walk.

So, yes, eat what you will,but the key is every day eat two serves of fruit and five serves of vegetables. Include an excellent quality mult vitamin for you and your children daily. Outshine offers amazing organic vitamins and herbal supplements. Adults need extra protection from free radical damage so antioxidant supplements are essential. Our range of superior antioxidants vary to suit your specific lifestyle. Finally , high quality omega 3 oils need to be taken both in your diet and a supplement for every member of the family. We stock the best. Water is a key component of our bodies so make sure there is at least 2 litres freshening up your system every day.

Now to body care - supporting your body's work! Massage, acupuncture, reflexology, and lymphatic drainage are recognized by doctors as preventative medicine. We give complimentary consultations to customize the bodywork treatment that will give your body what it needs. Did you know that women should have lymphatic drainage massage at least 4 times throughout the year? As a guideline, the more stressed, overworked, unhealthy you are, the more frequent is the need for bodywork. Once a month to maintain good condition, weekly or fortnightly for specific concerns. We also offer cellulite reduction body wraps, and prolift to exercise while lying down.

And everyday remember to laugh with those you love and tell them how much you love them.

Look forward to encouraging, pampering and treating you at Outshine Fortitude Valley + West End.
outshine- New Farm 3/39 James St info.outshine@bigpond.com
07 3252 2882 http://www.outshine.com.au
2outshine - West End The Markets- West End 69-79 Boundary info.outshine@bigpond.com
3846 0062 http://www.outshine.com.au
Can Weight Loss Be Guaranteed: It Can Be with Adventures in Weight Loss!
Adventures in Weightloss presents a medically designed detox program that results in rapid and permanent weight loss.
Dr JB Ryan heads the medical team at Adventures in Weightloss. From extensive medical tests he will design a strict but effective and sensible eating and supplementation plan that will detoxify the body and shed those kilos for good.

You can forget the old methods. There is no counting points or calories here. No gym sessions. No medicines. Just sensible food in measured amounts for the individual that will result in fat loss (not muscle) and a range of other great side effects like beautiful, shiny hair and radiant skin.

Designed to support clients nationwide, in regional and city areas alike, this program has the success rate that until now, you have only dreamed about.

Don't waste any more of your valuable time starting another yo-yo diet that will have you back where you started. Everyone at Adventures in Weightloss has done this program and lost a significant amount of weight. We know where you are coming from

The team at Adventures in Weightloss are so sure about their program, that they GUARANTEE weight loss OR THEY WILL GIVE YOU YOUR MONEY BACK.

YES! LOSE AT LEAST 10 KILOS IN 12 WEEKS OR YOUR MONEY BACK.

100% MONEY BACK GUARANTEE.*

That's right, for the very first time, you can have total faith in the program at hand. You will lose those unwanted kilos - it's Guaranteed!


Nothing to lose but the extra kilos. 1300 657 207. *Conditions Apply
INTRODUCTORY OFFER
Join before February 18 and start your new year's resolution with a $50 discount AND we will send you "The Ultimate Weightloss Seminar" DVD worth $25 for free!) (click here for details)
or call Michelle on 1300 657 207
Available nationwide!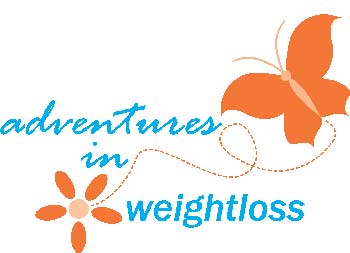 De-Stress with a Massage:Check out this list of the Best!
CITY
Brisbane Holistic Health Centre
Personal Best Total Fitness Solutions
Australian College of Natural Medicine - Brisbane Fortitude
Northside/West
Brisbane Live Well Clinic Wavell Heights
Results Skin Centre Bardon Bardon
Vanden Bergh Natural Therapies Grange
Nirvana Rejuvenation Spa & Hair Salon Lutwyche
Ambience Body Therapies Bardon
Australian College of Natural Medicine - Brisbane Fortitude
Body Essence Day Spa for Men & Women Kedron
Brisbane Network Chiropractic Paddington
Brisbane Personal Trainers Windsor/Mobile
Brisbane Taekwondo Centre Kelvin Grove
Healing Hands Holistic Health Chermside
Health and Harmony College Wooloongabba
Health Holistic @ Lawnton & Sandgate Lawnton & Sandgate (Main Clinic)
Katrinas Beauty Works - Taigum
Katrinas Beauty Works - Wavell Heights
Northside Naturopathic Clinic Albany Creek
Personal Transitions Health Emporium Sarina
Positive Balance Natural Health Indooroopilly
Releve Sports Therapy All Suburbs
Sowelu Naturally Different Fitness Paddington
The Pranic Healing Centre New Farm
Vitale Natural Skin Care & Body Care Paddington
Atrium Natural Health & Beauty Spa Carseldine
belle affair skin therapy & day spa
Urban Retreat Massage Day Spa - Paddington
Rainesforest Massage - Indooroopilly
Bodysense Natural Health & Beauty
Sharon Stathis Natural Therapies Kenmore
Southside
Stephanies Natural Beauty And Day Spa Bulimba
Urban Retreat Massage Day Spa - Hawthorne
Ultra Health Centre Woolloongabba
My Health Yoga - Woolloongabba
Apollo's Day Spa Woolloongabba
Clarks Lifestyle Centre Tarragindi
Greenslopes Naturopathic Clinic Greenslopes
Groves Natural Therapies Woolloongabba
Health and Harmony College Wooloongabba
Health Wealth Natural Medicine Clinic Mt Gravatt
Mosaic Hair Body Skin Make-up West End
Pinpoint Health Centre Cannon Hill
Positive Balance Natural Health Indooroopilly
Beau Lys Skin Therapy and Beauty Alexandra Hills
Gold Coast/Byron Bay
My Health Yoga - Gold Coast Gold Coast
Australian College of Natural Medicine - Gold Coast Campus Southport
Bio-Beauty Products Gold Coast
BodyChoice Fitness Surfers Paradise
Camp Eden Health Retreat Currumbin Valley/Gold Coast
Katrinas Beauty Works - Scarborough Scarborough
Kim Kilgariff Natural Therapies Bryon Bay
Lifestyle Physical Therapies - Sanctuary Cove Hope Island
naturaltherapies.net.au - Gold Coast Surfers Paradise
The Golden Door Spa & Health Club at Mirage Resort Main Beach Gold Coast
Amazing Introductory Offers:For Natural Health, Fitness & Beauty Businesses!
CLIENT OPEN NIGHT AT BELLE AFFAIR- ALBANY CREEK
On : Monday 19/2
Between 5pm - 7pm
At: Belle Affair Skin Therapy and Day Spa 720 Albany Creek Road Albany Creek -beauty@belleaffair.com.au www.belleaffair.com.au
T - 3264 1533
Demonstrations and special offers
For a $10 Face lift or a fanatstic make up lesson with Jane Waller State manager of Glo minerals($45, redeemable on the purchase of Product) - call us to make an appointment for the afternoon of eb 19.
Check out these great offers from South East Qld's finest health and beauty businesses! - simply click the link and fill out the contact form,
Sowelu(Paddington) $50 exercise voucher - You can redeem the voucher for either one weeks unlimited access OR three separate classes to use over a 2 week period (visit our on line timetable at www.sowelu.com.au). Alternatively you can use the voucher to book in for a one on one personal pilates/yoga session. ( Please fill out the contact form on the page)
Ocean of Beauty( Upper Mt Gravatt)Youthfull Immersion facial (Cleanse, exfoliate,tone,moisturise) 20 min back massage & Mini Pedicure, (feet only soak,scrub,massage) $60.00. ! ( Please fill out the contact form on the page)
Beau Lys Skin Therapy and Beauty(Alexandra Hills):Purchase any of our Pure Fiji Products and we will treat you to a mini Spa Mani to show you just how important it is to keep your hands sexy & sensual.). Please fill out the contact form on the page)
Body Industries Katrina Newell (Greenslopes)-One blend of Australian bushflower essences with an initial consultation.
( Please fill out the contact form on the page)
Nourishedmagazine.com.au: 10 Tips for Living More Sustainably!
10 Tips for Living More Sustainably by Joanne Hay
Most of us have seen An Inconvenient Truth by now. (If you haven't you must!) So we're all changing over to green energy as much as we can, riding our bikes more, considering our petrol usage... But what other choices can we make in our every day lives to make a difference? MORE...

Brought to you by www.nourished.com.au
Short and Sweet: Marinated Sesame Squid Turkish & Tahini!

Ingredients
500g calamari, cleaned and sliced into rings 1 cup Australian Milk 1/2 cup sesame seeds 1 tablespoon ground cumin 2 teaspoons freshly ground black pepper salt, to taste 3 large tomatoes, diced 2 lebanese cucumbers, diced 1 red onion, thinly sliced 1/4 cup chopped flat leaf parsley zest and juice of 1 lemon 2 tablespoons olive oil 200g tub Australian Natural Yogurt 2 tablespoons tahini paste (middle eastern sesame seed paste) 30g Australian Butter extra pita bread, for serving

Method
Marinate calamari in milk in refrigerator for 3 hours or overnight. Combine sesame seeds, cumin, pepper and season with salt. Drain calamari, discarding milk and coat in sesame seeds and spices. 2. Combine tomato, cucumber, red onion, parsley, lemon zest and juice, oil and season to taste. Combine yogurt and tahini in a separate bowl. 3. Melt butter in a frying pan and cook calamari in batches for 30 seconds either side or until golden. Serve calamari on top of Turkish salad with Tahini Yogurt. Serve with extra pita bread, if desired.
Brought to you by www.dairyaustralia.com.au
Laughter is the best medicine!
One day a mailman was greeted by a boy and a huge dog. The mailman said to the boy, "does your dog bite?" "No," replied the boy. Just then the huge dog bit the mailman. The man yelled, "I thought your dog doesn't bite!" "He doesn't," replied the boy, "that's not my dog!"

Reading furnishes the mind only with materials of knowledge; it is thinking that makes what we read ours." John Locke, philosopher
For a Good Cause: Why support Volunteering Queensland?
Since its inception in 1982, Volunteering Queensland (VQ) has grown to become the State's peak body for volunteering. It represents the interests of volunteers and community organisations who utilise the services of volunteers. VQ is funded by government grants, community projects and services. VQ is an independent community based non-profit organisation operated largely by volunteers and a small team of paid staff.
BACK ISSUES OF NATURALLY HAPPY
In the next issue of "Naturally Happy"
If this link doesn't work please email info@myhealthspecials.com.au
My Health Specials provides this information for your personal education and enrichment. Information provided should not be used for diagnosing or treating a health problem or disease. Nor should the information replace the advice of your health care practitioner. Always seek professional advice if suffering an illness. My Health Specials Pty Ltd and all parties involved in the conception, production, ongoing maintenance and operation of Naturally Happy accept no liability and no responsibility for any damage whatsoever arising from or in connection to your use or operation of the website or information contained in this e-magazine.