Can Weight Loss be Guaranteed :It can be with Adventures in Weight Loss!

Adventures in Weightloss presents a medically designed detox program that results in rapid and permanent weight loss.
Dr JB Ryan heads the medical team at Adventures in Weightloss. From extensive medical tests he will design a strict but effective and sensible eating and supplementation plan that will detoxify the body and shed those kilos for good.

You can forget the old methods. There is no counting points or calories here. No gym sessions. No medicines. Just sensible food in measured amounts for the individual that will result in fat loss (not muscle) and a range of other great side effects like beautiful, shiny hair and radiant skin.

Designed to support clients nationwide, in regional and city areas alike, this program has the success rate that until now, you have only dreamed about.

Don't waste any more of your valuable time starting another yo-yo diet that will have you back where you started. Everyone at Adventures in Weightloss has done this program and lost a significant amount of weight. We know where you are coming from

The team at Adventures in Weightloss are so sure about their program, that they GUARANTEE weight loss OR THEY WILL GIVE YOU YOUR MONEY BACK.

YES! LOSE AT LEAST 10 KILOS IN 12 WEEKS OR YOUR MONEY BACK.

100% MONEY BACK GUARANTEE.*

That's right, for the very first time, you can have total faith in the program at hand. You will lose those unwanted kilos - it's Guaranteed!

www.adventuresweightloss.com

Nothing to lose but the extra kilos. 1300 657 207. *Conditions Apply
INTRODUCTORY OFFER
Join before February 5 and start your new year's resolution with a $50 discount AND we will send you "The Ultimate Weightloss Seminar" DVD worth $25 for free!) (click here for details)
or call Michelle on 1300 657 207
Available nationwide!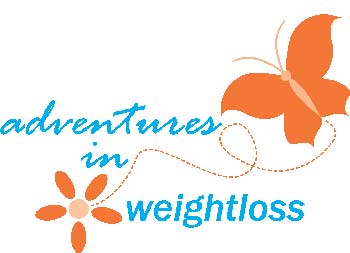 Pain Management Breakthrough: with Qmagnets!
Sufferers of severe pain now have the added hope of using powerful Quadrapolar or Qmagnets for pain relief. Whether it's back or neck pain, tooth or knee pain, headache or severe pain from arthritis or Fibromyalgia, Qmagnets have provided effective relief from pain for many users.

Qmagnets offer targeted, drug-free pain relief. If you are concerned about the long-term effects of pain relief drugs, then Qmagnets could be one of your best alternatives. Used correctly, Qmagnets can provide you with strong pain relief without side-effects.

Used externally, Qmagnets are applied to the skin over the nerves supplying the area of pain. They are used by specialist's doctors, physiotherapists and other health professionals and have been scientifically proven to relieve pain and to assist in reducing inflammation. Much of the research on Quadrapolar magnets was undertaken at the renowned Vanderbilt University Medical Centre, Neuromagnetics Department by neurologists, doctors and other scientists.

This research clearly demonstrates the effectiveness of the Quadrapolar array used in Qmagnets over all other magnetic fields tested in blocking the action potentials or pain signals to the brain. It was observed that the unique steep magnetic field gradient generated by the Quadrapolar magnet actually blocked the basic unit of pain signal. This was an incredible breakthrough in pain management.

The debate with magnets has now shifted from magnet strength and efficacy to field gradient as research has shown that it is not the magnetic field strength but the unique field gradient produced by the quadrapolar arrangement of the four magnets that is the determining factor in alleviating pain

With the introduction of Qmagnets, magnetic therapy for pain relief will never be the same again as they provide both a mechanism of action and clinical trials to demonstrate its efficacy.

In time every household First Aid Kit with contain Qmagnets.

Qmagnets are manufactured in Brisbane by Optimal Life Australia Pty Ltd and are listed with the Therapeutic Goods Administration (TGA) as a Class I medical device.

Practitioners such as doctors, physiotherapists, chiropractors and massage therapists can obtain training in using Qmagnets for complex pain. Please email dianne@Qmagnets.com for training details.

INTRODUCTORY OFFER:
Order your Qmagnets today and we will ship them to you for a no obligation 14 day free trial - zero payment. When placed correctly, you will know in a matter of minutes how they are working. We will require a copy of a valid credit card or deposit for insurance to process the trial.

This is absolutely no risk, just mention the My Health Specials offer when processing the order online, email
customerservice@Qmagnets.com or phone 07 3821 7300.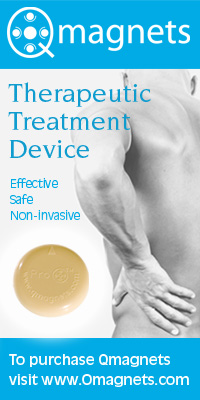 The Coffee Craze: Why giving up coffee is the best Resolution you'll ever make!
There are many different types of coffee; from the most toxic instant coffee to the least toxic organic coffee made by the Swiss water de-caffeinated process. The following relates to all types of coffee, including decaffeinated.

Many people rely on coffee to regulate their bowel movements. When they eventually go off coffee, they find out they are chronically constipated. Coffee is a toxic irritant to the mucosal lining of the entire digestive tract and contributes to the formation of mucoid plaque; a sticky like substance that forms on the intestinal wall. Coffee adds to the build up of crystal and stone formation in the kidneys, liver and gall bladder. Coffee turns the blood acidic, and chronically dehydrates the whole body.

Coffee depletes the immune system and exhausts the adrenal glands. Coffee can exacerbate and in some individuals be the actual cause of anxiety and panic attacks. Coffee heats the whole system, especially the liver, which in turn can exacerbate anger, depression and mood swings. Coffee destroys essential minerals and vitamins, including vitamin C, calcium, iron, and magnesium. And because of this mineral leaching affect, can exacerbate smooth muscle pain such as in the case of period pain.

The Journal of the American Medical Association (JAMA) found that "There was a significant association between (drinking more) caffeinated coffee and decreasing bone mineral density at both the hip and the spine, independent of age, obesity, years since menopause, and the use of tobacco, alcohol, and calcium supplements [in women]."

Instant Coffee is Poisonous
To make instant coffee you must apply a blanching agent; such as bleach or chlorine and then nitrogen and hydrogen removal compounds. More chemicals and packing 'glues' are then added to make sure the molecules will form granule size parts. All roasted coffee contains acrylamide, a cancer-causing chemical also found in fried food.

Coffee may give you a quick fix of energy but ultimately it drains your body of vital force. One a day is too much and most decaf coffee contains even more toxins than normal coffee. Caffeine has been shown to decrease thyroid-stimulating hormone (TSH) and therefore affects the thyroids capacity to function. One cup of coffee is enough to adversely affect a woman's hormonal balance for a whole menstrual cycle.

One of my clients thought she had Irritable Bowel Syndrome (IBS) until she gave up coffee and all her symptoms, including intense abdominal cramping and diahorrea, disappeared immediately.

Green and also white teas are becoming popular in the western world for a reason; they are cancer preventing agents, rather than carcinogens. Green and white teas contain anti-oxidants and anti- oxidants are becoming prevalent in our society for their health giving and anti-ageing properties. The market is being saturated with anti-ageing products for internal use as well as external use as in beauty products. Give up coffee and watch the years fall off you, your hormones rebalance themselves naturally, and your mood swings even out. Pure water is the best anti-ageing product that nature has ever provided humanity.

PS Consume no more than 2 cups of green/white tea per day as this form of tea still contains tannins, and in excess may deplete the body of mineral stores.
Detox for Life Health Retreats - Sat 28th April – Sun 6th May 2007
The 'Detox for Life' nine-day health retreat offers total cleansing and purification of the body, mind and soul through pure plant and herbal cleansing
and juicing, self-development techniques and spiritual disciplines.
For more details call miriam on Phone: 61-7-3279-4816 or Email: miriam@detox4life.com.au

Personal Training Studios :The Best in South East Qld!
A little stressed out? Need some time out? Check out these great Day spas in South East Qld.
click on the link for an introductory offer - contact via the form and please mention myhealthspecials!
CITY/Inner Suburbs
Urban Domain Skin & Body - Brisbane City

Le Mirage Day Spa- City & Sunnybank
Elysium Hair and Beauty - Brisbane City
Ultra Health Centre - Woolloongabba
College of Natural Beauty - Fortitude Valley
Brisbane Holistic Health Centre - City
Apollos Day Spa - Woolloongabba

Katrina's Beauty Works - 8 locations!
Mosaic Hair Body Skin Make-up - West End
Urban Retreat - Paddington and Hawthorne
2Outshine - West End

Outshine - New Farm
New Farm Holistic Centre

Stephanies - Bulimba & city
Northside/West
Atrium Natural Health & Beauty Spa - Carseldine
Body & Beauty Retreat - Clayfield
Bodysense Natural Health & Beauty - Wavell Heights
Clear Mountain Sanctuary Spa - Clear Mountain

Nirvana Rejuvenation Day Spa - Lutwyche

Body Essence Day Spa for Men & Women- Kedron

Aussie Perfect Image Beauty Clinic - Milton

Belle Affair Skin therapy & Day Spa - Albany Creek
Rainesforest Massage - Indooroopilly
Southside
ICE Hair Beauty Body - Bulimba
Radiant Body Bar - Capalaba

Beau Lys Skin Therapy and Beauty - Alexandra Hills





Amazing Introductory Offers:For Natural Health, Fitness & Beauty Businesses!
Check out these great offers from South East Qld's finest health and beauty businesses! - simply click the link and fill out the contact form,
Pilates on MacGregor(Bardon) Invest in a block of 10 (after the initial consultation) and receive an extra one free! ( Please fill out the contact form on the page)
Pinpoint Health Centre(Cannon Hill) FREE TREATMENT!
Pay for 2 treatments and receive the 3rd FREE! (Value $55) .! ( Please fill out the contact form on the page)
Green Apple Wellness Centre(Bald Hills):Mention "My Health Specials" and receive Either: Free Fat-Loss Value $121.00 Or: Two Free Hour Sessions Personal Training! ). Please fill out the contact form on the page)
Groves Natural Therapies (Woolloongabba)-20% off your first consultation!. Please fill out the contact form on the page)
Nourishedmagazine.com.au: Wisdom you can thrive on!
Nourished Magazine is powered by an online community of people like you, sharing experience, knowledge and passion for living well. Together we remember how to nourish our bodies, our children, our planet. clickhere

Brought to you by www.nourished.com.au
Short and Sweet: Blue, Dried Pear, Prosciutto and Rocket Salad!
Ingredients
200g packet dried pear 150g Australian Blue, roughly crumbled 12 slices prosciutto 120g rocket leaves 1 punnet red cherry or grape tomatoes 1 lebanese cucumber, cut into thin slices 2 tablespoons white wine vinegar 2 tablespoons olive oil 2 teaspoons honey 2 teaspoons wholegrain mustard

Method
1. Fill each pear half evenly with the Blue Cheese. Wrap the prosciutto around the blue filled pears and then cut in half lengthwise. 2. Arrange the rocket leaves on a serving plate. Top with Jindi Blue filled pears, tomatoes and lebanese cucumber. 3. Combine the vinegar, oil, honey and mustard. Drizzle over salad and serve.
Brought to you by www.dairyaustralia.com.au
Laughter is the best medicine!
One day a little girl was sitting and watching her mother do the dishes at the kitchen sink. She suddenly noticed that her mother had several strands of white hair sticking out in contrast on her brunette head. She looked at her mother and inquisitively asked, "Why are some of your hairs white, Mom?" Her mother replied, "Well, every time that you do something wrong and make me cry or unhappy, one of my hairs turns white." The little girl thought about this revelation for a while and then said, "Then why are ALL of grandma's hairs white?"

Little minds . . . are subdued by misfortune . . . Great minds rise above them Washington Irving, writer
For a Good Cause: Why support The Make-A-Wish Foundation?
The Make-A-Wish Foundation of Australia brings magic and joy to children between four and 18 years of age with a life threatening illness by granting their most cherished wishes, and providing their family with precious memories.
BACK ISSUES OF NATURALLY HAPPY
In the next issue of "Naturally Happy"
Rays Natural Health Retreat!

Cellular Health Solutons!

Trancesolutions!

Outshine!

Introductory Offers!

nourished.com.au!

Short and sweet!
If this link doesn't work please email info@myhealthspecials.com.au
My Health Specials provides this information for your personal education and enrichment. Information provided should not be used for diagnosing or treating a health problem or disease. Nor should the information replace the advice of your health care practitioner. Always seek professional advice if suffering an illness. My Health Specials Pty Ltd and all parties involved in the conception, production, ongoing maintenance and operation of Naturally Happy accept no liability and no responsibility for any damage whatsoever arising from or in connection to your use or operation of the website or information contained in this e-magazine.