Starting Your Exercise Regime:with Body Choice Fitness!

Do you find yourself wishing and thinking your health and fitness could be better? Do you often think, "I would like to lose a few inches off here, tone there and be able to run around with the kids".

What ever your health needs are the common questions are "How do I?" "What is the best and easiest way?". Are you now thinking: "I have to join a gym!?" and "Who do I talk to?"

First, remember every body is different, so what works for one doesn't necessarily work for another. So before you run out and buy a mega home gym or a 12mth fitness centre membership, find a qualified fitness trainer in your area and discuss your health concerns, such as blood pressure, heart rate and any other issues that might affect your exercise activity, especially if you haven't had any physical activity in over 3 mths. A fitness trainer is an excellent way to keep you motivated, monitored and measured with your health and fitness goals and to keep you on track. I keep reminding my clients and members that all health benefits are about 70% nutrition and 30% physical activity.

You can lose up to 20% of fitness and strength in just 2 weeks of no exercise. And having just one week off you may start to develop bad eating habits which can escalate causing you to be where you are now. So you can see how quickly we can slip into chubby-ville.

If you believe you are disciplined enough to make the challenge yourself, then here are some light ways to start your exercise regime.

1. Decide what health goals you want. Be specific and realistic on achieving them. ie: lose 10kg in 15weeks
2. Walk at least 30 min every day for life.
3. Do 2 to 3 days of physical activity including resistance training per week, bringing your heart rate up to 60% of you maximum heart rate, for example:
" 220 - age = max heart ie: 220 - 37= 183 max heart rate
" You should look to 30-45 min moderate to high physical activity.
" Leg exercises - step ups 30 cm box or bench seat (2 -10) x 1min depending on fitness level Squat on bench seat 3 x 15 repetitions
" Upper body - push ups incline ie: park bench or railing working your way down
To Push ups on floor (on knees working up to full body on toes)
Tricep (back upper Arm) dips - bench seat


These are just some of the excellent body weight exercises that can build up your fitness and strength without the expenses of equipment.

During the first 2 weeks the intensity should be mild, otherwise you will become very stiff and sore. We don't want that straight up as this may deter you from progressing. With continual activity the stiffness will be minor and you can increase the workload to keep challenging yourself. Variety in your exercise regime is a must, especially every 10 to 12 weeks, as the body adjusts quite well and you can stagnate. With the great weather we have on the Gold Coast, you can definitely walk which will help with toning of the legs and by increasing to a power walk you can bring the heart rate up and burn off those audacious calories.

Before commencing your new regime, I highly recommend you have at least 1 training session with a fitness trainer to learn the correct techniques on even "the how to do" those simplest exercises. There are so many bad backs and postures out there and you don't need to become another statistic! So getting the correct core (stomach, lower back area) stability will enable you to achieve your goals and remain injury free. Remember, it's "Your body, One life, Your choice"

Yours in health and fitness Peter.
INTRODUCTORY OFFER
Health analsis, 2 personal training sessions, a yogalates class and postural analysis. Valued at $180.00. My Health specials price $80.00 over 60% off. (click here for details)
For any questions call in or email Peter peter@bodychoicefitness.com.au.
Life Saving Club cnr Hanlan & The Esplanade Surfers Paradise
07 5538 5068

Serious Training, Serious Fun: with Kickbike!

If you are looking to develop a "toosh" that is worth looking at, and… worth talking about, then check out the Kickbike.

The Kickbike is brilliant for cross training that definitely targets your leg and bum muscles, as well as the rest of your body. Not only do you end up looking toned and tidy, but you get a great low impact aerobic workout, as well as having heaps of fun. By the way, it also helps stretch the hamstring.

The Kickbike is an adult version of the Scooter, that is manoeuvrable, safe to use, and requires very little maintenance. Allows you to make the most of the outdoors.

Some of Australia's top sports people are now using Kickbike to,
" Target Glute activation - your power and speed in sprinting
" Develop strong hip flex, and core stability strength.
" Recover from hamstring injuries and get back training a lot earlier
" Speed up the recovery process from knee and hip operations

So forgo the nip and tuck, and kick your butt into shape on a KICKBIKE. It's the simplest, safest and most enjoyable way to reduce fat and improve your fitness!

Health Warning: Side effects include toned legs, pert buttock, and a sense of well-being, Please moderate usage
INTRODUCTORY OFFER

Receive A FREE personal training session* and a free 10 function Bike Computer with every Kickbike!
(*Offer only available in areas where a qualified Personal Trainer operates as a selling agent of Kickbike Australia.) clickhere for details
Visit www.kickbike.com.au or for more information contact Bruce Cook on Ph 07 33590869, Mobile 0407 699884 or email bruce@kickbike.com.au
Avoiding Weight Loss Pitfalls: with St Andrews Weight Management Clinic!
Often the approach that a person takes to weight loss sets the stage for sabotage and failure.

If a person is too restrictive with their diet there is no chance of staying at a lower weight in the long term. It is like stretching a rubber band when you let go the rebound is inevitable. As with restriction when you let go it often leads to overeating and weight regain. In essence restriction leads to sabotage. Instead the idea is to include some guilt free favourite foods in moderation twice a week so as to avoid deprivation and still lose weight.

When weight loss is a time limited exercise for example preparing for a wedding or event the goals and motivation are based on the short term with little thought about how to maintain the weight in the long term. You can often do anything if you know its short term but maintaining a healthy lifestyle for the rest of our lives is much more difficult. The way we structure and visualize goals is very important and we need to find positive motivators to move towards what we want and stay there.

Planning on starting Monday or tomorrow and overeating in the mean time is a definite recipe for weight gain because often the diet only lasts for Monday or is put off until next week. The reason a diet may only last for one or two days can be the "All or Nothing" thinking. This involves expecting perfect eating from oneself and when a small fault occurs in the plan it is totally abandoned. So a person would be either on the diet 100% or off the diet 100% with no grey area or moderation. The best way to approach this is to rationalise that a small mistake does not undo all the other hard work you have put in.

If you have any questions regarding weight loss or nutrition call our dietitians at the St Andrews Weight Management Clinic on 3833 0000 or visit our website

www.standrewshealth.com.au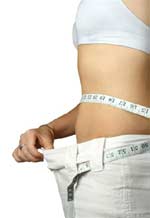 Personal Training Studios :The Best in South East Qld!
South East Qld has an array of top notch Personal Trainers!
If you need a kick start for 2007 check out these businesses and their great special introductory offers! click the link and fill out the contact form.
Train at their studio, at home, at the office or in the local park!
City/surrounding suburbs
Boot Camps Australia Brisbane Wide/New Farm
Brisbane Personal Trainers - windsor / mobile at home
Fit 4 Personal Training & Wellness Studio - Paddington /all Inner Suburbs
Outpace Personal Training New Farm
Peak Physique Fortitude Valley
Fit 4 Personal Training & Wellness Studio - Paddington / All Inner Suburbs
PT Studios Australia New Farm/Morningside/Hamilton/Fortitude Valley
Quantum Physiques Fortitude Valley
The Zenergy Group Herston
Sowelu Naturally Different Fitness Paddington
Riverside Fitness Toowong
The Bodhi Space Spring Hill
Personal Best Total Fitness Solutions - Toowong

Personal Best Total Fitness Solutions - Sherwood
Brisbane Northside
Merendi - North Brisbane suburbs
Personal Best Total Fitness Solutions - Albany Creek
Fit Minds & Bodies Brisbane Wide
SoulBody Health Checks Brisbane Wide

Brisbane Southside
Fit 4 Personal Training & Wellness Specialists - Norman Park/All Inner Suburbs
Gold Coast
Body Choice Fitness - Surfers Paradise
Keep in mind that most gyms and weight loss clinics combine Personal Training with their progams. click here to find a gym or weight loss clinic in your neck of the woods.
Amazing Introductory Offers:For Natural Health, Fitness & Beauty Businesses!
Check out these great offers from South East Qld's finest health and beauty businesses! - simply click the link and fill out the contact form,
Body Essence Day Spa for Men & Women (Kedron) $80 on your first visit!( Please fill out the contact form on the page)
Carol Kunowski - Colon Hydrotherapy(Toowong) $80 on your first visit!( Please fill out the contact form on the page)
Christine Sullivan Natural Fertility (wooloowin):½ hour appointment for you to ask questions about preconception care! ( mention myhealthspecials.com.au). Please fill out the contact form on the page)
Groves Natural Therapies (Woolloongabba)-20% off your first consultation!. Please fill out the contact form on the page)
Urban Domain Skin & Body(Brisbane City) 20% off any regular services! (does not apply to special offers) ( Please fill out the contact form on the page)
Nourished.com.au: Natural Health Products Under Threat!
Natural Health Products Under Threat By Joanne Hay
Without public knowledge or debate the Australian Government has initiated steps to force the natural health industry under the control of multi-national drug corporations. Autralian's and New Zealanders will lose the right to choose Natural health care if the Australian Government's secret legislation is not stopped (more…)

Brought to you by www.nourished.com.au
Short and Sweet:Moroccan Turkey with Couscous Stuffing and Coriander Butter!
Ingredients
1/2 cup couscous, cooked 1 cup Australian Cheddar Cheese 200g tub Australian Natural Yogurt 2 teaspoons finely chopped preserved lemon or grated lemon rind 1 tablespoon finely chopped coriander 1/2 cup macadamia nuts, roasted and chopped 1/4 teaspoon chilli flakes 1 teaspoon crushed garlic 1kg turkey breast, butterflied 20 cm x 30 cm 2 tablespoons olive oil 20g Australian Butter, melted 500g pumpkin, roughly chopped 2 red capsicums, seeds removed and thickly sliced 2 red onions, quartered 1/2 bulb garlic 2 small zucchini, sliced 50g Australian Butter, melted, extra 1/4 cup fresh coriander leaves, finely chopped, extra

Method
1. Combined cooked couscous, Cheddar Cheese, Natural Yogurt, preserved lemon, coriander, macadamia nuts, chilli flakes and garlic and set aside.
2. Make cuts in the thick part of the turkey and 'butterfly' out and batten out the turkey fillet between two sheets of plastic wrap to an even thickness (around 20cm x 30cm). Spoon the prepared seasoning evenly along the longest side of the turkey. Roll up to enclose filling and secure with string. Brush turkey liberally with half of the oil combined with half the melted butter and cook in a hot frying pan until browned all over. Remove the turkey from the pan and place in a baking dish with pumpkin, red capsicum, red onion and garlic. Brush vegetables with the remaining combined oil and butter and bake at 180?C for 20 minutes. Add zucchini to the pan and bake for a further 10-15 minutes, until turkey is cooked through.
3. Allow turkey to rest for 10 minutes before slicing. Combine extra melted butter and extra coriander. Serve sliced turkey with roasted vegetables and drizzled with coriander butter.
Brought to you by www.dairyaustralia.com.au
Laughter is the best medicine!
The shopkeeper was dismayed when a brand new business much like his own opened up next door and erected a huge sign which read BEST DEALS.
He was horrified when another competitor opened up on his right, and announced its arrival with an even larger sign, reading LOWEST PRICES.
The shopkeeper was panicked, until he got an idea. He put the biggest sign of all over his own shop-it read... MAIN ENTRANCE.

"Character, in the long-run, is the decisive factor in the life of an individual and of nations alike– Theodore Roosevelt, 26th U.S. president
For a Good Cause: Why support Youngcare?
OUR MISSION STATEMENT
Youngcare is a nationally registered charity and non-profit organisation formed to help young Australians with high care needs. We are independent and non denominational.
"To provide a dignified and relevant lifestyle for young people requiring nursing care."
BACK ISSUES OF NATURALLY HAPPY
In the next issue of "Naturally Happy"
If this link doesn't work please email info@myhealthspecials.com.au
My Health Specials provides this information for your personal education and enrichment. Information provided should not be used for diagnosing or treating a health problem or disease. Nor should the information replace the advice of your health care practitioner. Always seek professional advice if suffering an illness. My Health Specials Pty Ltd and all parties involved in the conception, production, ongoing maintenance and operation of Naturally Happy accept no liability and no responsibility for any damage whatsoever arising from or in connection to your use or operation of the website or information contained in this e-magazine.