How to be a Slim Santa:with St Andrews Weight Management Clinic!

Christmas time usually leads to New Year's resolutions of weight loss. Moderation is the key to being trim.

Moderation
When we are busy, stressed or socialising, we often eat more than we should. It is important to practise mindful eating and listen if our stomach is full. Make a rule that when you eat, you sit and savour, however, not at the nibbles' table. When having nibbles, control the amount you eat by putting some on a small plate or napkin. Avoid extra helpings. Only eat things you really enjoy rather than wasting calories on foods just because they are there.

Serving size
Eat mostly lower calorie foods like prawns, lean meats, turkey, strawberries, salads and only a small amount of treats. Compensate for the larger Christmas meal with lighter meals for the rest of the day but don't starve yourself.

Activity
Encourage the family to take a walk, a game of backyard cricket, or a swim to help balance the increased food energy with some fat burning.

Low fat foods
If you have a favourite Christmas treat, don't compromise with a lower fat alternative, just have a smaller amount.

Christmas parties
If you can eat a healthy snack before going to a party, you have a better chance at moderation. If you eat dessert, it should be only the size of a deck of cards. Don't feel pressured to eat, YOU have to live with the consequences. Avoid cruisers, breezers, coolers or softdrink mixers. They contain the equivalent energy of 2 pieces of bread.

Remember don't overreact if you put on a small amount of weight, you're not back to square one.

For more information, contact St Andrew's Weight Management Clinic on 3833 0000 for a FREE appointment - www.standrewshealth.com.au

Cellular Health Analysis: with The Vitality Zone!
Want Measurable Results? Seeing is Believing!

The answer Cellular Health Analysis at The Vitality Zone

See our programs work for you in just weeks
As we monitor your progress
We give you all the tools you need to get the results you want!

Our Programs are leading the field in getting results! Included is an individual program, optional Group sessions and dietary seminars this encompasses all aspects within our total health package.

Our unfair advantage Cellular Health Analysis

Cellular Health Analysis using Bio impedance technology measures your key biological markers of ageing. Cellular health analysis will help improve your health, slow the ageing process and restore your youthful vitality.

It is our great pleasure to introduce you to some of the most exciting and promising research ever done on human beings' ability to directly influence their ageing process. Even more importantly, we have been able to translate this research into a set of do-able action step. This allows you to reproduce the wellness and longevity benefits of the test subject on a day-to-day basis by simply adopting our healthy routines of optimal exercise and nutrition.

Our goal for you and each of our Clients, is to markedly Extend their Health Span so that is matches their Life Span, thereby reducing or avoiding altogether the many years of ill health that could effect you. We not only want to add years to your life but also life to your years. We look forward in assisting you to achieve those results you have always wanted.

The Vitality Zone Team
INTRODUCTORY OFFERS
Invest in 5 massages receive one FREE!
Invest in a cellular Health analysis and receive one FREE!
clickhere for Toowong 07 07 3719 5588
clickhere for Stones Corner 07 3719 5588
clickhere for Mt Gravatt 07 3349 0005

Give the Gift of Health and Beauty: with a Gift Voucher!
Every week leading up to Xmas we will be featuring great businesses that have great Gift Ideas. Each business also has a great special that will add even more value to your gift.
To contact a business please click the business link and fill out the contact form on their web page.
Gift Vouchers also available!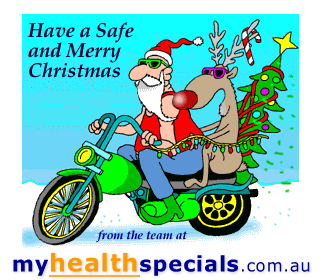 Day Spas/Beauty Therapy
30 minute ESTHEDERM facial for $30!
With every massage receive a free hydrotherapy tub valued at $45. OR with every 2 hour Hot Stone Therapy save $45 - $100 - and receive a return voucher for a sauna and a hydrothrapy tub treatment Valued at $65.00 OR 3 x 1 hr massages for only $150
Body Essence Day Spa for Men & Women- Kedron
2 hours of total luxury. Advanced anti-aging or performance facial combined with our powerful Elemis Massage. The ultimate skin therapy from the soles of your feet to the crown of your head. A wonderful Elemis Spring Refresher for the whole body Normally $195 Special Price $140

Massage Therapy
5 massages for $250 and 10 for $500!
Skin Care
Vitale Natural Skin Care & Body Care-Paddington
Nancy Evans - Organic Rosehip Rose Royale Perfume 15ml $65.00 only $50.00 Remedica - Clair Visage 50ml $49.00 only $39.00
Laser Hair Removal

Lifestyle Laser Clinic- Springhill
Book a microdermabrasion for the regular rate of $88 and get a free Collagen hydrating mask worth $12 FREE!. Laser Hair Removal-
Mention Myhealthspecials when you book and get 5% off our prices. Book a friend as well and you each get a further 5% discount!
Health Appliances

Vitality 4 Life - National
10% off on any purchase!
Fitness Equipment
$100.00 Gift Voucher with any treadmill purchase (no other discounts apply) or Free Treadmill Information Pack (water bottle, towel, workout manual, DVD, drawstring bag) RRP $99.99 each with every treadmill purchase or Free Weight Loss or Muscle Gain Nutrition Pack worth $150.00 with any gym purchase.


Effective Colon Hydrotherapy:with Carol Kunowski!!
Constipation and its complications would account for the largest proportion of the reasons why a Colon Therapist is sort after. It is not uncommon to have a patient come along, believing that one bowel movement per week or even less was "normal" or "acceptable". This group in fact often have a completely exhausted large intestine with little peristaltic reflex.

In many cases, a skilled therapist with good machinery will be able to reverse this situation quickly by encouraging gentle passing of impacted material within the large intestine, exercising the colon muscles, and often infusing oxygenated treatment fluid and so stimulating sustainable activity of the large intestine.

Colon Therapy is generally very successful long term, especially when a series of treatments are undertaken. They may require the odd follow up treatment throughout the ensuing months. One needs to remember that it may take several months for a colon to become sluggish and exhausted, trying to deal with its own waste material, so persistence and patience are a virtue if you are looking a long-term, therapeutic result.

Other clients would have a varying number of treatments for many different individual reasons, including conditions like colitis and diverticulosis. These two conditions alone affect a significant number in this country.

How much treatment fluid actually enters the large intestine during a treatment?

On average, very little volume (2ltr to 5ltr) using a FULLY ENCLOSED SYSTEM. The vast percentage of water that is used simply bypasses the colon at the speculum, assisting waste away from the patient.

It is very important that the therapist use proper amounts of water, too much and treatment may be uncomfortable. Administering small, highly monitored amounts of treatment fluid encourages the patient's colon to actually function, moving feculent matter along, rather than exposing the lower bowel to traumatic, high volume evacuations as in the case of high volume machinery. To have a treatment on one of these instruments, a skilled Colon Therapist / Hygienist would be in attendance at all times.

The term "Colon Hydrotherapy" has evolved with the development of machinery that is specifically designed as non-gravity, pressure reduced and fully enclosed from the atmosphere, thus reducing airborne contamination. Even the waste is carried away via a fully enclosed waste line.

Developed modern machinery gives the operator infinite adjustment and monitoring of the incoming treatment fluid, flow rate, temperature, pressure and oxygenation before allowing the treatment fluid to be gently infused into the large intestine via a single use SPECULUM AND TUBE set specifically designed for this modality. Machines generally, are fitted with water treatment units that comprise of sedimentary and carbon / heavy metal filtration plus UV sterilization.

Reduced pressure zone (RPZ) back flow prevention valves are an industry standard at installation time. All colon hydrotherapy instrument installations are recorded with local Health and Water Authorities.
INTRODUCTORY OFFERS

Initial consultation $110 ( save $25) subsequent visits $85 (Save $25)!

OPENING SPECIALS -Invest in 5 colonics and receive one free! $425.00
Call Carol on 07 3876 7911 or click here to contact via email
Amazing Introductory Offers:For Natural Health, Fitness & Beauty Businesses!
Check out these great offers from South East Qld's finest health and beauty businesses! - simply click the link and fill out the contact form,
Star Skin Care ( James Street Fortitude Valley)-30% off IPL Treatments* & 30% off Ultimate Danne Eye Treatments*( Please fill out the contact form on the page)
Riverside Fitness - (Toowong):Riverside Fitness welcomes all enquiries by way of our FREE initial consultation and review (normally valued at $90). For more information call us on 07 3870 0299. ( Please fill out the contact form on the page)
Curves- Mitchelton/Keperra/Lutwyche-50% off your joining fee (when joining for a 12-month membership)PLUS Join now & get the rest of the year free. (Join any time between now & the 31st of Dec and pay no membership fees til January 1 2007) Please fill out the contact form on the page)
The Skin Managment centre (Brisbane City) Complimentary Brow wax with your first consultation ( Please fill out the contact form on the page)
Genesis Fitness Rothwell 30 DAY COMPLIMENTARY PASS! (Please fill out the contact form on the page)
Nourished.com.au:an Inspirational Story!!
You think you are busy with our kids. check out the following web page and video that goes with it. Read the words and then watch the video... - (clickhere…)

Brought to you by www.nourished.com.au
Short and Sweet: Christmas Morning Muffins!
Ingredients
1 cups sultanas 1/3 cup dried apricots, finely chopped 1/3 cup brandy 185g Australian butter, cubed 1 cups brown sugar 3 eggs, lightly beaten 1 cups self raising flour 1 teaspoons cinnamon 1 teaspoon ground ginger 300g fresh Australian ricotta 2 tablespoons Australian cream 1 tablespoon honey 1 teaspoon cinnamon 20g glace ginger, thinly sliced
Method
1. Soak the sultanas and apricots in the brandy for 20 minutes, until softened. 2. Melt the butter and sugar in a saucepan over a low heat until sugar has dissolved. Remove from heat, allow to cool slightly, then stir in the sultana mixture and eggs. 3. Fold in the flour and spices until well combined. Spoon between 12 x 1/3 cup capacity muffin pans that have been lined with muffins cases. Bake at 180ºC for 15 minutes until golden and cooked through. Allow to cool on a wire rack. Top each cake with a dollop of ricotta mixture and slices of ginger. Drizzle with extra honey if desired. 4. Ricotta Filling: Combine ricotta, honey and cinnamon, set aside until required. Tip: To speed things up Christmas morning, soak the fruit overnight, measure out and weigh other ingredients and sift the dry ingredients.
Brought to you by www.dairyaustralia.com.au
Laughter is the best medicine!
You Know You've Had Too Much Holiday Cheer When....
1. You notice your tie sticking out of your fly.
2. Someone uses your tongue for a coaster.
3. You start kissing the portraits on the wall.
4. You see your underwear hanging from the chandelier.
5. You have to hold on to the floor to keep from sliding off.
6. You strike a match and light your nose.
7. You take off your shoes and wade in the potato salad.
8. You hear someone say, "Call a priest!"
9. You hear a duck quacking and it's you.
10. You complain about the small bathroom after emerging from the closet.
11. You refill your glass from the fish bowl.
12. You tell everyone you have to go home... and the party's at your place.
13. You ask for another ice cube and put it in your pocket.
14. You yawn at the biggest bore in the room... and realize you're in front of the hall mirror.
15. You pick up a roll, and butter your watch.
16. You take out your handkerchief and blow your ear.
17. You tell your best joke to the rubber plant.
18. You realize you're the only one under the coffee table

"Do not blame anybody for your mistakes and failures." – Bernard Baruch, investor
For a Good Cause: Why support Lifeline?
Lifeline provides all Australians with access to our 24-hour telephone counselling service on 13 11 14. This service is available to anyone in Australia needing emotional support, for the cost of a local call. Lifeline currently offers services through 41 Lifeline Centres, operating from 59 locations Australia wide. In addition to telephone counselling and National Programs, Lifeline Centres offer many services specific to the needs of their local communities.
BACK ISSUES OF NATURALLY HAPPY
In the next issue of "Naturally Happy"
Xmas Ideas!

Xmas Ideas!

Xmas Ideas!

Xmas Ideas!

Introductory Offers!

nourished.com.au!

Short and sweet!
If this link doesn't work please email info@myhealthspecials.com.au
My Health Specials provides this information for your personal education and enrichment. Information provided should not be used for diagnosing or treating a health problem or disease. Nor should the information replace the advice of your health care practitioner. Always seek professional advice if suffering an illness. My Health Specials Pty Ltd and all parties involved in the conception, production, ongoing maintenance and operation of Naturally Happy accept no liability and no responsibility for any damage whatsoever arising from or in connection to your use or operation of the website or information contained in this e-magazine.