How to become an Olympian in YOUR Life: with Selina Scoble!

I'm an Olympian, a business owner, a property investor, a professional certified Life Coach, I have a Business degree, and I've travelled to and lived in 16 countries. Having achieved all this before the age of 30 sounds like I've done ok so far in life doesn't it? You could say I've been quite successful?

Let me tell you, success is a challenge. To become an Olympian in life is not easy. People didn't see the years of sacrifices, the late hours, the bouts of self-questioning, the failures, the struggles, and the pain I had to go through to achieve all this. But the power of the mind is the key.

When my dream of making the Olympic team, came true, it wasn't a fairy tale. The day before the Opening Ceremony, at our final training session, I landed on a team mates foot, snapping my ankle brace and tearing ligaments in my right ankle. Immediately I was rushed back to the village to get x-rays and see doctors, only to be told that with the damage I had done, I wouldn't play in the Olympics. The world stopped, and in a matter of seconds, my dream was destroyed.

After being mentored by racing guru Peter Brock, I defied all odds and doctors orders and with mental strength, visualisation, and determination, I played 4 out of 5 games!

The truth is that you can be anything that you want to be and do anything you want to do in life- but you do have to work at it. And let me tell you a secret, no one starts out in life as an Olympian. They start out like you and me.

To be an Olympian in your life, you have to:

· Self Evaluate
· Have a Vision fuelled by burning Desire
· Be Focused
· Be Optimistic and have the right Mindset
· Learn from mistakes, and never give up - Persist
· Be in a good Environment
· Relentlessly pursue Excellence

You can be and do whatever you want in life…Learn the secrets and tools to become an Olympian in your life today.
clickhere and please fill out the contact form to receive a complimentary Session or call 0431 189 106 and mention this article.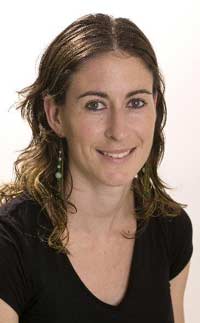 Go Forth & Celebrate..but avoid a Hangover: with Katrina Newell!
This time of year presents us with many opportunities to have a few more drinks than usual - office parties, client functions and festive gatherings with family and friends. Then there's new year's eve, when we vow to lead a healthier lifestyle… starting tomorrow (or maybe the day after, once the hangover subsides).

You are probably aware that the liver is your main organ of detoxification, but it is responsible for much more than that. For instance, it regulates carbohydrate metabolism and stores many vitamins and minerals. So why not let your poor liver focus on the tasks it has to do to keep you healthy, instead of working overtime to break down and eliminate all that Christmas cheer?

The reality is that most of us will indulge in a few celebratory drinks in the forthcoming weeks, so it's time to think about how we can do this sensibly.

Be prepared

Prepare yourself for the celebrations ahead by eating a healthy, balanced diet high in B vitamins, vitamins A, C, E, beta-carotene, folic acid and the minerals selenium, zinc, manganese and magnesium. Many of these nutrients become depleted with alcohol consumption.

Also, the herb Milk thistle protects the liver cells against toxic damage and can even restore the integrity of liver tissue.

The dreaded hangover

The best way to avoid a hangover is this: don't drink. But if you choose to drink, then do so sensibly and strictly in moderation. Here are a few tips.

. Don't drink on an empty stomach - eat low salt complex
carbohydrates before drinking (eg bread, vegetable sticks) or snacks
. high in protein and fat (eg milk, cheese) to delay alcohol absorption.

. Pace yourself - drink slowly and in moderation (sip don't gulp).

. Rehydrate - alternate alcoholic beverages with water.

. Decide in advance how much you will drink and stick to it.

.Before bed, drink two or three glasses of water and take vitamin C (1,000 mg) and a B complex vitamin (containing zinc) to help clear alcohol from the blood.

If you end up drinking more than you planned, or wake up feeling a bit ordinary despite drinking in moderation, then the following may help.

.Repeat your dosage of vitamin C and B complex.

. Drink frequent glasses of water and if you are nauseous, sip ginger . tea with a little honey.

. Reflect upon why you overindulged and learn from the experience.

. If your hangover seems unduly intense, consider whether you may be allergic to some of the ingredients in your drink eg wheat or yeast.

Finally, why not decide now to start the new year on the right note and plan a gentle detox? Your naturopath can prescribe the herbs, nutrients and eating plan appropriate for you - what better gift to give yourself than good health!
clickhere and please fill out the contact form to receive a blend of Australian bushflower essences with your initial consultation. or call 07 3891 6525/ 0418 224 432 and mention this article.

Give the Gift of Health and Beauty: with these Great Ideas!
Every week leading up to Xmas we will be featuring 8 businesses that have great Gift Ideas. Each business also has a great special that will add even more value to your gift.
To contact a business please click the business link and fill out the contact form on their web page.
Gift Vouchers also available!
Day Spas
Body Essence Health & Beauty -Wavell Heights
Stephanies Natural Beauty & Day Spa- Bulimba
Massage Therapy
Ambience Body Therapies- Paddington
The Vitality Zone - Toowong/Mt Gravatt
Laser Hair Removal

Lifestyle Laser Clinics- Spring Hill
Health Appliances

Vitality 4 Life - National
Fitness Equipment
MetaPhysical Kinesiology & Neurological Hypnosis = Total Re-patterning!
A remarkable new body-mind procedure that targets 'stuck' emotions, those personal sore points that cause physical pain, and keep us trapped in old behaviour patterns.

At a particularly dark time in my life, I found something that promised a way into the light. I was tired of talking, I felt confused and immobilised. To use self-help terminology, I was 'stuck'. Then someone suggested that I visit a particular Brisbane MetaPhysician. A MetaPhysician? For what seemed like emotional turmoil? Well yes, I was told, because he also offered Neurological Re-patterning (NHR).

After that first session I flew home exhilarated. It had hit the spot all right, both literally and metaphorically. Here was a simple technique that centred on the bodymind: The bodymind, rife with stored memories, reveals its truths and then a metaphysical adjustment releases the trapped pain. The procedure aims to remove blocks so that energy can flow unimpeded. In metaphysical terms, the body's 'innate intelligence' is freed up to allow healing. The session may end with further adjustment, but its benefits continue and can result in dramatic and long-lasting changes.

How the technique works
Derived from chiropractic, Metaphysical Kinesiology is based on the premise that emotion is a physiological phenomenon, and that emotions are present throughout the body rather than being located solely in the mind. The thinking behind the technique is this: while emotional responses to events are natural, sometimes they become locked into the body, especially if we are physiologically fragile in some way when an event occurs. Together with Neurological Hypnotic Re-patterning (NHR), all completed while you are conscious! Ajustment's are made and sealed in to the MindBody environment.

This locking into the body leads to a 'Neuro-Emotional Event' (NEE), meaning the body adapts to the experience in dysfunctional ways: muscles tense and meridians are thrown into imbalance. Eventually nerve and organ function is weakened, and chronic effects result in ill health, possibly straight away or long afterwards, depending on your general health, the depth of the trauma, and how easily aroused you are by its associated memories. This is not to say that every emotional response leads to an NEE. For example, a loss will usually be followed by grieving, but while the loss and the grief are remembered, there is no associated crippling emotional charge: The body has 'released' the event. However, when an NEE is present, triggers reawaken the original experience, and the body feels overwhelmed, just as it did back then. The triggers may be obvious or subtle. When you talk of someone 'pressing your buttons', you may be referring to a stored NEE.

Being stirred by another person's behaviour, reacting in extreme ways to simple events, feeling depressed or frozen or trapped or confused - these all hint at hidden NEE's.

A Neuro-Emotional Event may make itself known through physical symptoms. Take the case of Christine, who was involved in a car accident and was treated for whiplash by her chiropractor. But Christine reported continuing pain, was referred to The Wizards Workshop in Fortitude Valley, skilled in MetaPhysical Kinesiology and Neurological Hypnosis, tested for an emotional component to her symptoms. Sure enough, one emerged, and an application of the MetaPhysical Kinesiology resulted in her neck regaining full mobility.

People differ in their tendency to lock emotional responses into the body. For example, those who feel easily threatened (and so experience heightened emotions) have a higher chance of fixating their responses. Also, the more NEE's already formed, the more disturbed the physiology, leaving the body more vulnerable to further fixation.
Dennis commenced Quantum Leap Consulting and the Wizards Workshop in 2003 to market the range of vibrational essences aimed at releasing emotions stored in the body. The intent of the vibrational essences is to allow people to clear the emotions that constrict their life, such as depression and abandonment, release limiting emotions, like anger and sorrow, and then to build the expanding emotions such as hope and love. The essences work on re-balancing those frequencies and releasing emotions regardless of how or why they exist. This is a context free' approach to healing and releasing emotions, as it works on changing the vibration rather than the event.
INTRODUCTORY OFFER
All NEW clients receive a Meta-Kinesiology session including Hypnotic Re-Patterning!(minimum 2 hour session
clickhere and please fill out the contact form.
Located at the Valley Pool. 0411 227 185
Amazing Introductory Offers:For Natural Health, Fitness & Beauty Businesses!
Check out these great offers from South East Qld's finest health and beauty businesses! - simply click the link and fill out the contact form,
Ocean of Beauty- Mt GravattYouthfull Immersion facial (Cleanse, exfoliate,tone,moisturise) 20 min back massage & Mini Pedicure, (feet only soak,scrub,massage) $60.00. ( Please fill out the contact form on the page)
Boot Camps Australia - (Brisbane wide): One week free at Boot Camps Australia!. ( Please fill out the contact form on the page)
Neverfail Spring Water (National):"3 Bottles + 12 x 600mL bottles FREE* with your first order! (Call 13 30 37 to order – be sure to mention myhealthspecials)"
Curves- Mitchelton/Keperra/Lutwyche-550% off your joining fee (when joining for a 12-month membership)PLUS Join now & get the rest of the year free. (Join any time between now & the 31st of Dec and pay no membership fees til January 1 2007) Please fill out the contact form on the page)
The Skin Managment centre (Brisbane City) Complimentary Brow wax with your first consultation ( Please fill out the contact form on the page)
Genesis Fitness Rothwell 30 DAY COMPLIMENTARY PASS! (Please fill out the contact form on the page)
Nourished.com.au:Natural Health, Wellness and Lifestyle!

If you havent seen it yet here it is again!
Free Hug Video - A True story! (clickhere…)

Brought to you by www.nourished.com.au
Short and Sweet: Char-grilled Vegetable Pizza!
Serves 4
Recipe
1 large eggplant, cut into 1cm thick slices 4 medium zucchini, cut into 1cm full length strips 12 (150g) button mushrooms, sliced 4 x 80g wholemeal pita breads 1/2 cup no added salt tomato paste 1 red capsicum, cut into thin strips 60g Australian Reduced Fat Feta Cheese, crumbled 80g Australian Reduced Fat Mozzarella or Cheddar Cheese, grated
Method
1. Char-grill the eggplant and zucchini in a non-stick grill or frypan until tender. Add the mushrooms and cook for 1 minute or until just cooked. 2. Spread the pita breads with tomato paste and top with eggplant, zucchini, mushrooms, capsicum, feta and mozzarella. 3. Bake at 200?C for 10-15 minutes or until the base is crisp and the cheese has melted. Cut into slices and serve.
Brought to you by www.dairyaustralia.com.au
Laughter is the best medicine!
Why doesn't Tarzan have a beard?
Why does Superman stop bullets with his chest, but ducks when you throw a revolver at him?
Why do Kamikaze pilots wear helmets?
If people evolved from apes, why are there still apes?
Why do people constantly return to the refrigerator with hopes that something new to eat will have materialized?

"Reading furnishes the mind only with materials of knowledge; it is thinking that makes what we read ours."
John Locke, philosopher
For a Good Cause: Why support the Muscular Dystrophy Association of Qld?
In 1978 a concerned group of parents and friends formed the Muscular Dystrophy Support Group. Under difficult circumstances, this group began the process of community education and fundraising. The Muscular Dystrophy Association of Queensland Inc. (MDAQ) today is building on the hard work of these early volunteers. The Association is incorporated and is managed in accordance with modern professional business practice as a truly accountable provider of services to clients with Muscular Dystrophy and their families. MDAQ today works more closely than ever with other service providers, Queensland Health, The Department of Families, Youth and Community Care and other government agencies to ensure that people with Muscular Dystrophy and their carers are aware of, and have access to preventative health education, services, and community support.
BACK ISSUES OF NATURALLY HAPPY
In the next issue of "Naturally Happy"
If this link doesn't work please email info@myhealthspecials.com.au
My Health Specials provides this information for your personal education and enrichment. Information provided should not be used for diagnosing or treating a health problem or disease. Nor should the information replace the advice of your health care practitioner. Always seek professional advice if suffering an illness. My Health Specials Pty Ltd and all parties involved in the conception, production, ongoing maintenance and operation of Naturally Happy accept no liability and no responsibility for any damage whatsoever arising from or in connection to your use or operation of the website or information contained in this e-magazine.