S.K.I.N fresh beauty bar: The First 20 People will Receive Devine Hand Cream Absolutely FREE!

The first 20 people who either email or call us will receive our divine hand cream which has the beautiful scents of Frangipani, Jasmine and Rose, absolutely free. ( please see below for details)
Imagine being on a tropical island, enjoying tranquility, experiencing the wonders of being pampered, indulging all your senses, feeling fresh and renewed-this is how we want you to feel, everyday! Mmmm feeling fresh and revived already aren't you! If this is the case then S.K.I.N. fresh beauty bar is for you. To top that off, S.K.I.N. fresh products are natural, plant derived, with no chemicals, no preservatives, no parabens or Sodium Lauryl/Laureth Sulphate, so you can be assured that you are using the purist skin and body products.

So what is a S.K.I.N. fresh beauty bar!

We come to you and your friends and pamper you absolutely free, with our wide variety of skincare products, ranging from facial to body, hair and makeup and even essential oils.

We have beauty bar's to suit all occasions, so gather a few friends and family around and have a relaxing time with us. Choose from our Spoil-me-Rotten beauty bars, Facial and Aromatherapy, Clay and Body Treats, Hand and Foot Fetish and much more.

For anyone wishing to book a beauty bar with their friends will receive Bath Salts of their choice for free.

With Christmas around the corner we are santa's little helpers by providing our customers with great gift packs for them to purchase, and for the customers who are having our divine pampering beauty bar's they are receiving free gifts of their choice.

A sneak preview of our events for next year; is our fundraising for the Cancer Fund where we will be hosting Girls Days Out and a Girls Nite Out every 4 months.

The Girls Day Out will be a luncheon with ladies who want to meet more ladies like themselves or catch up with old friends.

The Girls Nite Out will be a pampering experience you don't want to miss out on. A small admission cost for a night of facials, foot scrubs, hand treats and body clays, how could you pass that up.

If you would like to know more please contact Tina at Head Office on 1800 623 023
Clickhere and fill out the contact form on their web page for your Free Sample - First in best dressed!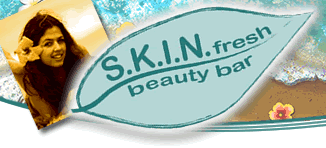 Yoga for Inner & Outer Health: with My Health Yoga!
Yoga is a deep and vast system for inner and outer health. In it's truest essence, yoga enables one to live in the eternal present moment, transcending mind and giving rise to peace.

Yoga incorporates asana (posture), pranayama (breath techniques) and samadhi (meditation leading to superconsciousness). All yoga practices are geared towards stilling the mind and experiencing the true Self which is that of love, joy and peace. Along the path of yoga, people align their bodies, correct physical and emotional injuries, cleanse their internal organs, learn to have fun in life, gain mastery over the mind, get to know who they are and much more. There is no better system for overall health - body, mind and soul.

My Health Yoga offers traditional yoga for the modern world. Their studios can be found on the Gold Coast in three great locations - Broadbeach, Southport and Burleigh Heads, and also in Brisbane in Woolloongabba. My Health Yoga specializes in ongoing yoga classes, yoga workshops and yoga teacher training. Their renowned teacher training programs are also offered on the Sunshine Coast, Sydney and via corresopondence.

My Health Yoga teachers are qualified, experienced and most importantly full of fun and enthusiasm for assisting students in their yoga needs. Whether you have back pain, anxiety, stress, fatigue, an overactive mind or whatever is troubling you, yoga can help. Yoga is an easy to follow, step by step series of postures combined with breath work. At the end of each class, there is 5-15 minutes of relaxation where one can feel their own inner BLISS! You won't walk out of yoga rather you will float!

1-2 yoga classes per week is recommended to experience the full benefits of yoga. Students immediately notice a sense of well-being both physically and emotionally. Energy levels rise, stress reduces, body aches disappear and things that seemed serious in your life suddenly don't have the same effect on you. 'Lightening up' is one of the major benefits of yoga so that life can be enjoyed as a playful adventure not a tedious burden.

INTRODUCTORY OFFER
Bring a friend for a Free Yoga Session! ( first time clients only)

Clickhere for Brisbane( please fill out the contact form)
Clickhere for the Gold Coast ( please fill out the contact form)
5576 0655/0402 838 545
Give the Gift of Health and Beauty: with these Great Ideas!
Every week leading up to Xmas we will be featuring 8 businesses that have great Gift Ideas. Each business also has a great special that will add even more value to your gift.
To contact a business please click the business link and fill out the contact form on their web page.
Gift Vouchers also available!
Day Spas
The Dome Retreat- Brisbane City
Aussie Perfect Image Beauty Clinic-Milton
Urban Retreat Massage Day Spa- Paddington
Urban Retreat Massage Day Spa- Hawthorne
Massage Therapy
Vanden Bergh Natural Therapies- Grange
Health Wealth Natural Medicine Clinic- Mt Gravatt
Floats

Health Appliances

Massage Mat- National
Fitness Equipment
Here, a Lifesaver Who Will Help You Find a: Resolution Remedy!
Who do the A-list call when they need to reclaim those pre-baby denims, kick that dependency on bad men and Benson & Hedges (Extra Mild) or simply quiet their wandering mind? Forget taking a head clearing walk around the block, popping an aspirin or having an early night. They consult their guru. Here, we reveal the health practitioner favoured by stressed-out starlets, frazzled fashionista's and those in the know.

The New-Age Quantum Clinic: The Wizards Workshop

This highly respected Brisbane Meta-Physician uses his array of expertise in the fields of complementary medicine to heal the minds, hearts, bodies and souls of his demanding clients load. Despite a colourful client list base of visiting Hollywood actresses from SYDNEY to BRISBANE, supermodels, city based powerbrokers, personal development gurus, and partied-out princesses, there is no star treatment or queue-jumping at 'The Wizards Workshop' and the waiting list, it must be said, can test your faith. Dennis is a softly spoken man of many talents who truly loves what he does. His is anything but a cookie-clutter approach and he carefully assesses both mind and body, incorporating his complementary skills as a kinesiologist, hypnotherapist, time line technician, neuro and quantum linguistics programmer, parapsychologist, supple-mentalist, life coach and reiki intuitor to help restore you to good physical and emotional wellbeing. His appointment book fluctuates with the seasons; desperate-to-detox file in around spring time; the angst-ridden anticipating dysfunctional family bust-ups visit him before Christmas; while New Year sees the annually repentant, desperate to change their ways. Sound familiar?
INTRODUCTORY OFFER
All NEW clients receive a Meta-Kinesiology session including Hypnotic Re-Patterning!(minimum 2 hour session
clickhere and please fill out the contact form.
Located at the Valley Pool. 0411 227 185
Amazing Introductory Offers:For Natural Health, Fitness & Beauty Businesses!
Check out these great offers from South East Qld's finest health and beauty businesses! - simply click the link and fill out the contact form,
YES U CAN Olympian Coaching - Brisbane wide )Your first consultation is FREE. ( Please fill out the contact form on the page)
Body Industries - Katrina Newell (Greenslopes): One blend of Australian bushflower essences with an initial consultation. ( Please fill out the contact form on the page)
Neverfail Spring Water (National):"3 Bottles + 12 x 600mL bottles FREE* with your first order! (Call 13 30 37 to order – be sure to mention myhealthspecials)"
Beyond Beauty - Aspley- receive $10 off any service valued at $50 and over. One per customer.( Please fill out the contact form on the page)
The Skin Managment centre (Brisbane City) Complimentary Brow wax with your first consultation ( Please fill out the contact form on the page)
Valley Pool 1 free swim, cycle or Pilates class. (Please fill out the contact form on the page)
Bio Beauty Products Receive a FREE oxygen spray (500% more oxygen than water) valued $39.95 plus receive a FREE Gotu Kola Healing Balm (used in Ayervedic medicine for centuries) valued $69.95 with every VIP Light Therapy Healing and Regenerating System (see our website for more details) SAVE $110.00 Book a Free Light Therapy Trial today . (Please fill out the contact form on the page)
Nourished.com.au:Natural Health, Wellness and Lifestyle!

How to Make Beautiful Broth By Joanne Hay
A friend's daughter is recovering from a horrific bike accident. With many broken bones (including the face) and bruises the best thing for her healing right now is bone broth. While we've heard from Sally Fallon about the history and medicinal qualities of bone broth, we haven't included an actual recipe so here goes. (more…)

Brought to you by www.nourished.com.au
Short and Sweet: Mandarin Delicious!
Serves 4
Ingredients
2 mandarins 1 lemon 4 eggs, separated 1 cup (220g) caster sugar 50g butter, softened 1/3 cup (50g) self raising flour, sifted 1/1/2 cups milk
Method
Preheat the oven to 170°C. Wash the fruit well. Zest the mandarins. Juice mandarins and lemon to make a total of 1 cup of juice.Whisk the egg whites until soft peaks form. Add half the caster sugar, a little at a time, continue whisking until sugar is incorporated and the mixture is glossy. Set aside. Cream butter with zest and remaining caster sugar in a medium bowl. Add the egg yolks, flour, juice and milk. Mix thoroughly to make a smooth batter. Fold meringue (egg white mixture) into batter in batches. Divide mixture between 4 (or 6) buttered, 1 cup, ceramic dariole moulds. Fill 1 cm below top. Place filled moulds in bain-marie, transfer to oven, and fill to 2/3 with boiling water from kettle. Bake for 40-50 minutes, or until the top has set and is golden in colour. Mandarins: type of small orange with loose skin. The mandarin got its name because it was exploited by high-ranking government officials in China (mandarins).Choose mandarins that are firm and heavy for size. Avoid blemishes and shriveled or moldy spots. For the juiciest, sweetest fruit, look for mandarins with a sweet, clean fragrance. You can store mandarins at cool room temperature for one week or for two weeks in the refrigerator.
Brought to you by www.dairyaustralia.com.au
Laughter is the best medicine!
Life lessons learned from a dog
1. If you stare at someone long enough, eventually you'll get what you want.
2. Don't go out without ID.
3. Be direct with people; let them know exactly how you feel by weeing on their shoes.
4. Be aware of when to hold your tongue, and when to use it.
5. Leave room in your schedule for a good nap.
6. Always give people a friendly greeting. A cold nose in the crotch is most effective.
7. When you do something wrong, always take responsibility (as soon as you're dragged shamefully out from under the bed).
8. If it's not wet and sloppy, it's not a real kiss.

"To reach (our goal), we must sail sometimes with the wind and sometimes against it. But we must sail and not drift, not lie at anchor."
Oliver Wendell Holmes Sr., physician
For a Good Cause: Why support the Lord Mayors Community Trust?
The Lord Mayor's Community Trust Fund commenced on 1 July 1995. The Trust is established under a Trust Deed to comply with the ancillary fund provisions of Division 30 of the Income Tax Assessment Act 1997, for the purpose of providing money, property or benefits to or for eligible charities or for the establishment of eligible charities.
BACK ISSUES OF NATURALLY HAPPY
In the next issue of "Naturally Happy"
If this link doesn't work please email info@myhealthspecials.com.au
My Health Specials provides this information for your personal education and enrichment. Information provided should not be used for diagnosing or treating a health problem or disease. Nor should the information replace the advice of your health care practitioner. Always seek professional advice if suffering an illness. My Health Specials Pty Ltd and all parties involved in the conception, production, ongoing maintenance and operation of Naturally Happy accept no liability and no responsibility for any damage whatsoever arising from or in connection to your use or operation of the website or information contained in this e-magazine.